Matched betting blog diary: 2 month profit £1341.81
Posted on
Make extra cash from home matched betting. I've been doing it for two months and share my profits in my matched betting blog diary.
Have you heard of Matched Betting? It's a risk free way to earn some extra cash from home in your spare time, or some matched bettors even make it into a full-time tax-free income! Wow!
Read on to see just how much I made in March 2017 and how I'm getting on two months into my matched betting journey.
Matched betting blog diary - 2 months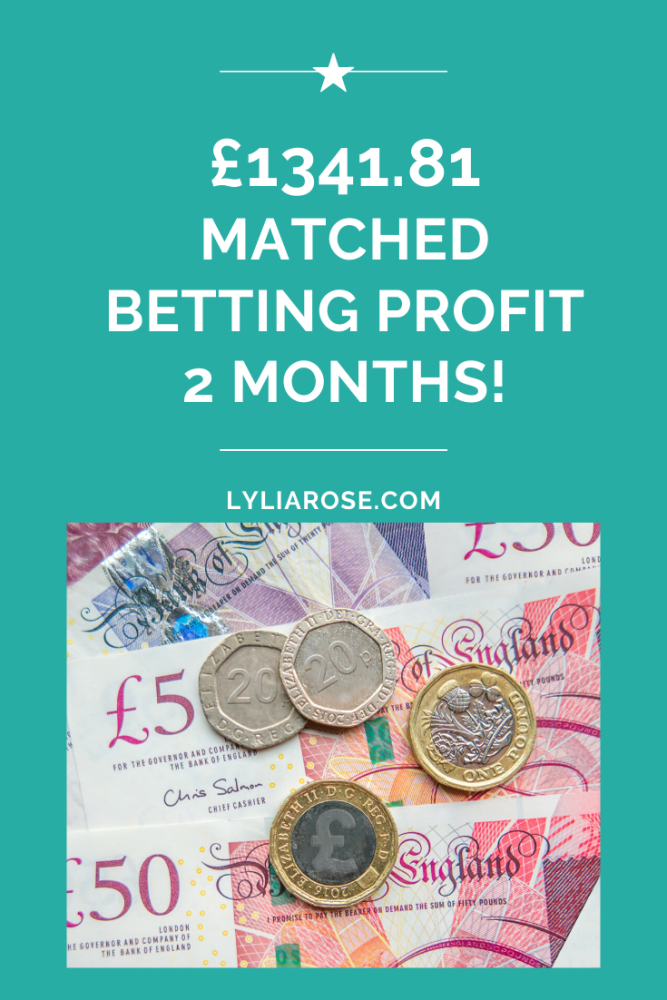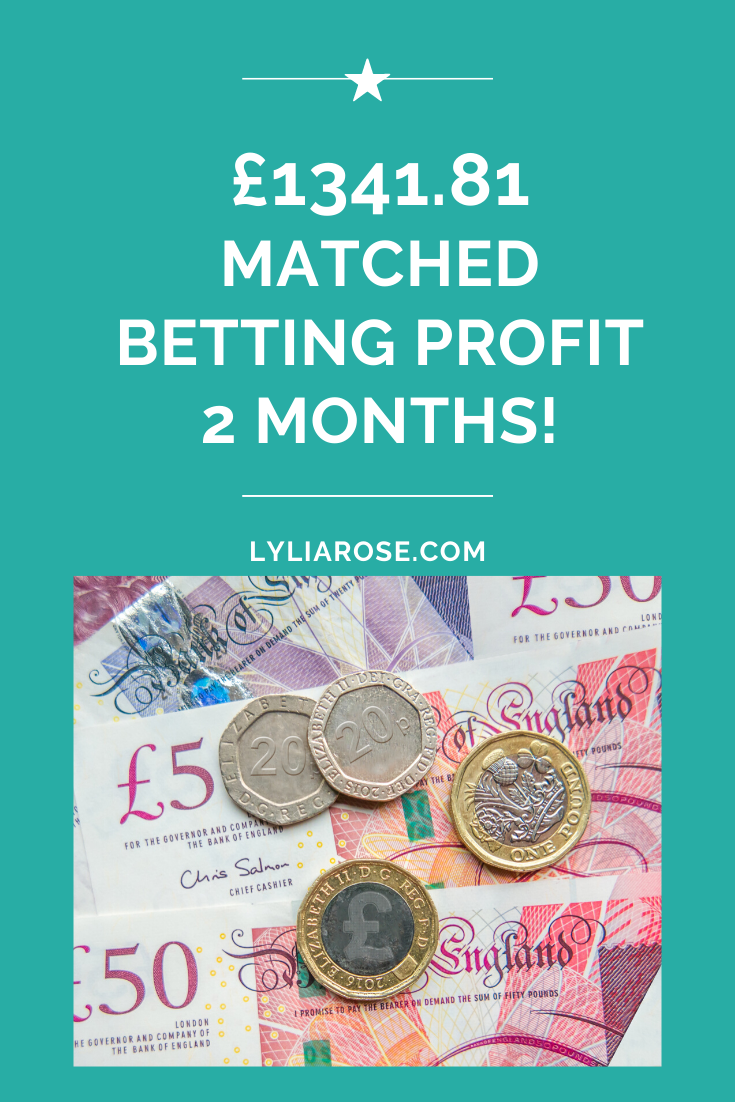 March profit = £588.19
Total matched betting profit since 20th January 2017 = £1341.81
I've been matched betting since the 20th January and I'm pleased to report my total earnings in just over two months are £1341.81 – amazing!
This is tax-free cash that I do not have to declare as it's classed as 'gambling' money.
But don't be fooled by that word as I'm not technically gambling as I know exactly how much profit I'll make before I place my bets thanks to Profit Accumulator who talk me through the entire matched betting process and make it really simple.
I would honestly have no idea what to do without them. They show me exactly what to do and share all the offers with me. There are videos, written instructions, forums linked to every offer and their customer service is super quick to respond too if you are stuck or need any other help.
My second month matched betting profit
My profit for March, my second month of matched betting, is £588.19 which I'm very happy with.
I was still working my way through the beginners offers which look to be the most profitable. I only have three beginner's offers left to do, but they aren't so straightforward and having read the forums attached to them, I'm not sure I'll attempt them. We'll see.
The forums at Profit Accumulator offer a wealth of information and the members are super supportive. Everyone helps each other and you can ask questions if you are stuck or unsure.
I've started working my way through the casino offers, but I never have much luck with these. These are offers for free spins on slots mainly. I rarely win! I did win £40 on a free scratch card, but that's been my only win like this so far.
They are quite time consuming, but I'll work my way through them all as it's free money if I do win, so might as well try! There are screenshots from people in the forums who have won £200ish, so it can happen.
I'm also going to take a look at the bingo offers in April and have a go at the risk free ones.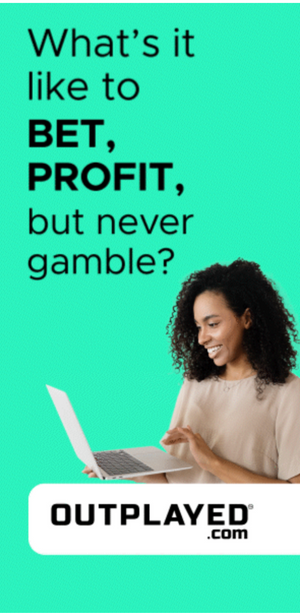 Continue to make money matched betting with reloads
Now I'm through the sports book sign up offers I need to get my head around the reload section. I've already been doing some of these (the easy ones I understand), but it's not enough to make a good profit every month.
I need to learn to do the accas and horse racing to make good money ongoing it would seem.
Luckily Profit Accumulator have reduced their monthly membership fee this month to only £17.99 a month AND they've included two bits of software in this package – Match Catcher and Acca Catcher – which find horse races and accas to bet on and do all the sums! Sounds easy! They were previously charging extra for each bit of software, so it's amazing it's now all included.
Try Profit Accumulator for free for one whole month
At the time of writing this Profit Accumulator are letting you trial their membership for free for one whole month!
So you may as well have a go and start making some extra cash from home today! Sign up here!
You can usually get a free trial with Profit Accumulator anyway, but to try two offers only and then if you want access to more you'll have to sign up. Those two offers will give you a taste for matched betting and prove just how easy it is to make money using Profit Accumulator.
Matched betting explained + made easy
A list of matched betting blog posts
My matched betting journey
I've made £300 tax free cash from home in 2 weeks and you can too!
£753.62 matched betting profit month one (and silly mistakes)
Matched betting profit 2 months: £1341.81
Matched betting profit after 3 months: £1706.81
I've made over £2000 in four months matched betting
I made over £3000 matched betting in 2017
Matched betting milestones: 18 months and £5000
Matched betting blog posts + FAQs
Not sure about matched betting? Make £40ish now to see if it's for you!
Does matched betting affect mortgage application?
Is matched betting a gateway to gambling and is it dirty money?
How I earn up to £50 per hour matched betting from home
Profit Accumulator review: 6 reasons to use PA to make money matched betting
How much money I made matched betting each month for two years
Why isn't everyone doing matched betting? Debunking matched betting myths
5 matched betting beginner tips