5 matched betting beginners tips
Posted on
Matched betting for beginners
In this matched betting blog post I will share my 5 top tips when starting matched betting as a beginner. I did matched betting for two years as a busy mum around my full-time work.
Making money at home is one of my favourite things to do. It gives me the flexibility to do the school run and be available if the children are ever sick or have days off school. I don't need to worry about asking a boss for the time off work! I am my own boss and I can, within reason, set my own schedule.
Matched betting was a great solution for me to make extra cash at home as a UK mum. I did it for two years and made almost £6000 doing it part time. Some weeks I was able to make £50 in just one hour!
I was already running a full time business so I did matched betting on the side. There was definitely the opportunity to make more, but I was busy enough with other work and two young children so I didn't partake in every single matched betting offer available.
My matched betting income
Here's a look at just how much money I made matched betting for two years as a side hustle:
| | |
| --- | --- |
| Feb-17 | £753.62 |
| Mar-17 | £588.19 |
| Apr-17 | £365.00 |
| May-17 | £465.95 |
| Jun-17 | £249.49 |
| Jul-17 | £61.64 |
| Aug-17 | £209.66 |
| Sep-17 | £274.68 |
| Oct-17 | £70.81 |
| Nov-17 | £167.00 |
| Dec-17 | £113.26 |
| Jan-18 | £125.88 |
| Feb-18 | £201.81 |
| Mar-18 | £343.66 |
| Apr-18 | £212.35 |
| May-18 | £175.45 |
| Jun-18 | £413.63 |
| Jul-18 | £197.35 |
| Aug-18 | £268.84 |
| Sep-18 | £104.06 |
| Oct-18 | £53.74 |
| Nov-18 | £36.96 |
| Dec-18 | £173.30 |
| Jan-19 | £41.04 |
| Feb-19 | £6.47 |
| Mar-19 | £11.31 |
| Total | £5,685.15 |
5 matched betting beginners tips
Compared to other bloggers this is a very modest amount! I've seen others make this in their first year, or even more in their first year! It all depends on how much availability you have to catch the good offers. With two young children we were often visiting friends or at a kid's birthday party at the weekend, so I sometimes missed the really good offers.
However, I did experience being a matched bettor for two years and I have a few matched betting beginners tips to share with you today.
1. Open a dedicated bank account
Firstly, before you even start matched betting, it's a good idea to open a dedicated matched betting bank account. This will be the debit card you use to sign up to all the bookies to deposit cash and to extract your winnings. This saves the transactions being visible on your regular bank statement if you are looking to get a mortgage and need to show your main bank statements.
I'm not sure if matched betting will affect a bank's decision to lend to you as ultimately it's a way to make money, but it could look bad having numerous outgoings to bookies! Read more here: Does matched betting affect mortgage application?
It also makes it easier to manage your matched betting pot of money if it's separate from your usual cash flow.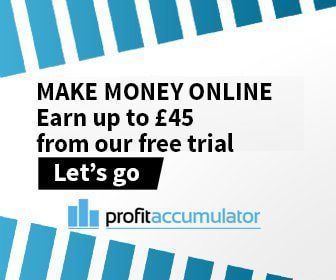 2. Take your time
There's no need to rush through the offers, so take your time. There is plenty of money to be made and it's better to get your head around what you're doing than to rush and make a mistake. Make sure you double check your entries to ensure you have entered the correct amounts where they need to be and there are no typos.
Matched betting might seem time consuming at first whilst you are a beginner, but you will be surprised at how quickly you get the hang of it and get speedier. Just allow yourself enough time at the start to read and watch the tutorials. Don't think it will always take this long. You're just learning!
3. Track your bets and profits
I sometimes had 10 or so bets placed at any one time, so it was really important to track these. I love Excel so I set up a spreadsheet to note where I had bets placed, dates and times they were ending and a quick description of the offer and free bet I was to receive.
I'd highly recommend creating your own system to document your bet activity. You don't want to forget about a bet placed or forget about a free bet deadline. Excel might not be for you, so work out a system that keeps you organised.
I also tracked my profits on my spreadsheet so I knew exactly how much money I made from matched betting.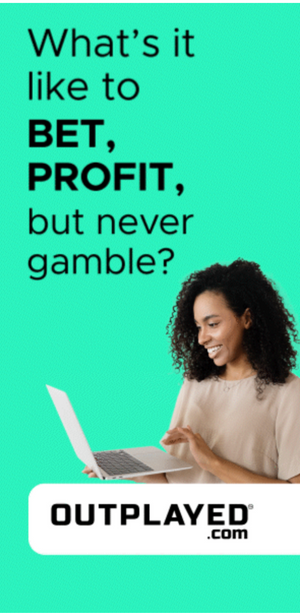 4. Do it in peace and quiet
To stop yourself from making any mistakes or losing your trail of thought, make sure you have some peace and quiet to place the bets. Being distracted by the children could see you forget to place a bet or try to rush things and make a typo, so make sure you have calm when placing the bets so you can concentrate and double check your entries.
Of course kids can be unpredictable and one minute you have calm and the next all hell breaks loose, but just try to find a time when your other half can watch the kids so you can check matched betting offers and place your bets, or do it when you know they are napping or entertained for a moment.
5. Sign up to Profit Accumulator
I recommend using Profit Accumulator for your matched betting journey. Try the first two matched betting offers for free without subscribing. They let you do this to prove to you that it works! It's exactly what I did and I was amazed.
Easily follow their step-by-step guides and videos. I didn't 'get it' at all, and didn't for a while, but I followed their instructions, used their calculators and made lots of matched betting profit. The only time I didn't make a profit is when I made an error myself and typed in the wrong amount. Doh! So follow points 2 and 5 above to make sure you aren't distracted!
Profit Accumulator have software and calculators that make the whole process really, really easy. Anyone can do it following their professional advice. I have no clue about betting or sports and I was able to easily follow their instructions and use their tools to make extra cash every month.
Matched betting explained + made easy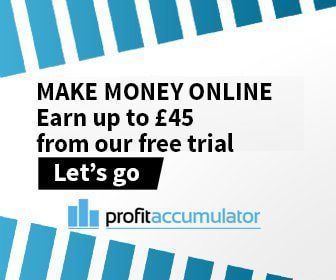 A list of matched betting blog posts!
I have loads of blog posts so you can see my own matched betting journey and get answers to some of the most common matched betting questions.
Follow my own matched betting blog journey here:
I've made £300 tax free cash from home in 2 weeks and you can too!
£753.62 matched betting profit month one (and silly mistakes)
Matched betting profit 2 months: £1341.81
Matched betting profit after 3 months: £1706.81
I've made over £2000 in four months matched betting
I made over £3000 matched betting in 2017
Matched betting milestones: 18 months and £5000
More matched betting blog posts:
Not sure about matched betting? Make £40ish now to see if it's for you!
Does matched betting affect mortgage application?
Is matched betting a gateway to gambling and is it dirty money?
How I earn up to £50 per hour matched betting from home
Profit Accumulator review: 6 reasons to use PA to make money matched betting
How much money I made matched betting each month for two years
Why isn't everyone doing matched betting? Debunking matched betting myths