Matched betting blog diary: I made over £3000 in my spare time in 2017
Posted on
Welcome to my matched betting blog diary for 2017. It's time for an annual update and matched betting income report.
I can't quite believe I've almost been matched betting for a whole year! I started at the end of January 2017. I also can't believe I've made over £3000 from matched betting already!
Some people make a lot more. Many claim it's possible to make a full time wage from matched betting. I'm only making one hundred pounds or so per month now, but I don't take part in everything that's possible. I just don't have the time. It's a side hustle for me when I have the time.
Many people question, is matched betting legal?
Yes it is. Plus the winnings are tax free as it's technically classed as gambling proceeds, even though it's not gambling.
For more clarification and my views on that see: Is matched betting a gateway to gambling and is it dirty money?
Matched betting is maths. It's not gambling, even though people, who don't even do it, think it is.
There are a few articles in The Guardian telling you all about it. Just Google and you'll see. It's a mathematical equation to extract profit from certain offers. It doesn't matter if your bet wins or loses as you bet on both outcomes using a special formula. You don't need to know the formula though as the Profit Accumulator software does it all for you.
Matched betting blog diary: 2017 profits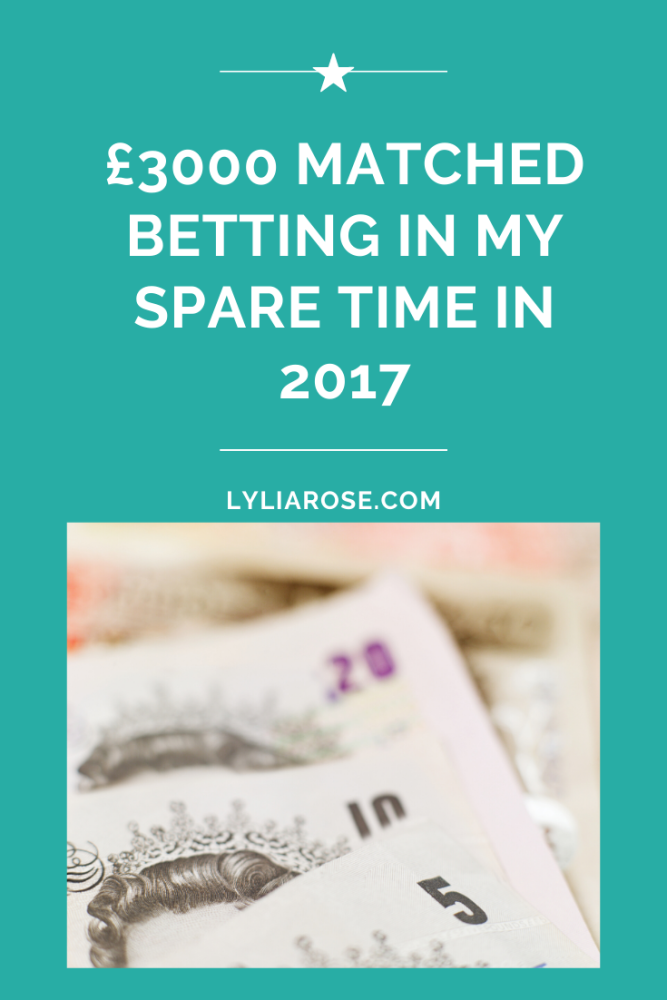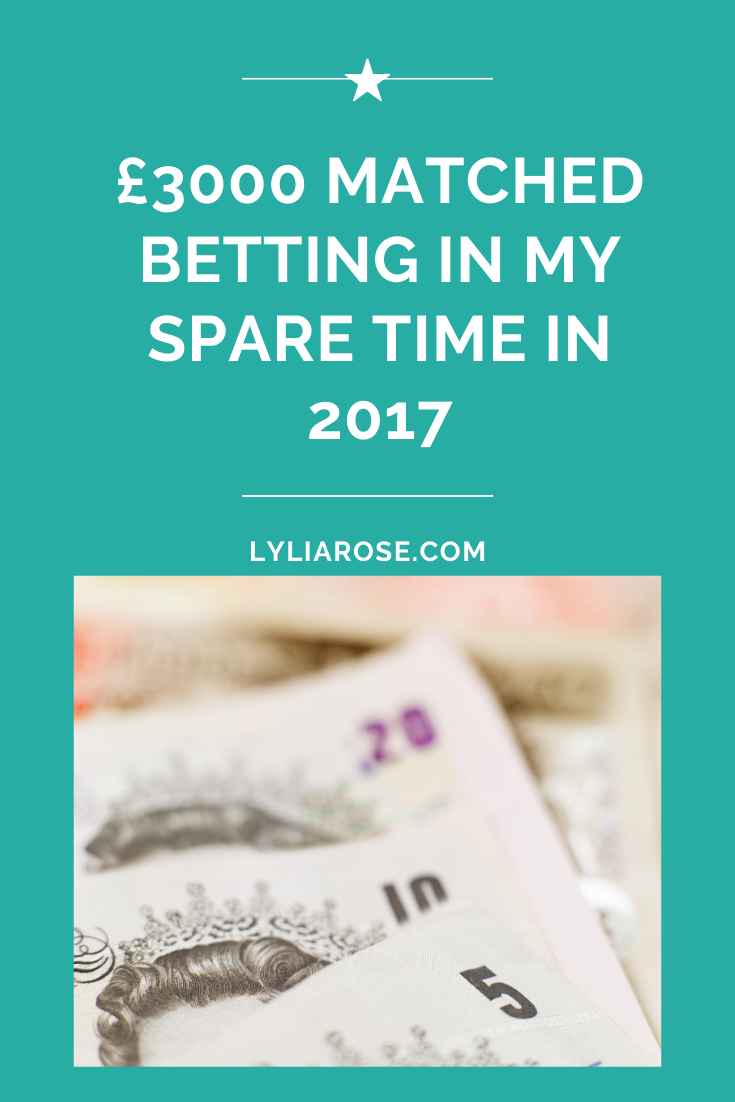 My grand total of matched betting profit in 2017 is £3206.04. I started at the end of January.
I'm pretty chuffed with that. In the beginning there were loads of sign up offers so I spent one hour or more doing them every day. I made around £1700 after just 3 months. After this I've spent 0-30 minutes a day matched betting.
Sometimes I don't matched bet at all for days as there are no offers for me or I'm too busy. Last month I still made £167 for no more than 30 mins work 3-4 times a week. That's around £20 per hour.
My profit also takes into account my monthly membership fee at Profit Accumulator of £17.99 per month. This goes down to £14.99 after one year.
I couldn't do it without them!
They find and collate all the offers into one place and talk me through each one. I can quickly check this website every day to see if there are any for me. You could scout the bookies and net for the offers, but for me it's worth paying the fee for some hand holding and them doing the legwork for me.
I highly doubt I'd have made as much if I was trying to work it all out by myself. Plus they offer tools to find the best bets and a calculator to tell me exactly what to bet where and it even tells me the exact profit I'll make on each bet.
Matched betting is a great way to make extra tax-free cash from home if you can spend a little time most days checking the offers and completing some. You'll need to be organised too and keep a record of all the offers you're completing and your profits.
I highly recommend using Profit Accumulator for matched betting as a beginner. They have so many guides and walk you through the whole process in the first few offers. If you are stuck you can ask a question in the forum and someone will get back to you. They also have a 30 day money back guarantee on their memberships, plus you can try the first couple of offers without even signing up to anything.
Please note – As I've said before if you are worried about becoming addicted to gambling or have been addicted then it's probably not for you. Matched betting is a way to make money from bets, not lose it. If you follow the process properly you'll make profit and that's what it's all about.
Click here to try Profit Accumulator today!
Matched betting explained + made easy
A list of matched betting blog posts
My matched betting journey
I've made £300 tax free cash from home in 2 weeks and you can too!
£753.62 matched betting profit month one (and silly mistakes)
Matched betting profit 2 months: £1341.81
Matched betting profit after 3 months: £1706.81
I've made over £2000 in four months matched betting
I made over £3000 matched betting in 2017
Matched betting milestones: 18 months and £5000
Matched betting blog posts + FAQs
Not sure about matched betting? Make £40ish now to see if it's for you!
Does matched betting affect mortgage application?
Is matched betting a gateway to gambling and is it dirty money?
How I earn up to £50 per hour matched betting from home
Profit Accumulator review: 6 reasons to use PA to make money matched betting
How much money I made matched betting each month for two years
Why isn't everyone doing matched betting? Debunking matched betting myths
5 matched betting beginner tips