5 baby products to definitely buy and 5 not worth your money
Posted on
Having had two children I have spent a lot of money (and wasted a lot) on various baby equipment over the years. In this guide I'm going to take a serious look at the baby equipment worth investing in and then a light-hearted look at the useless baby items you should save your money on and not bother buying at all. Read on to discover the unnecessary baby items you don't need and save your money instead!
Baby equipment worth spending your money on
There are so many companies trying to sell you everything and anything baby related when you have a new-born, it can be confusing to know exactly what you need. Here are five things you definitely need that will make your life a lot easier:
#1 Invest in a sturdy buggy - you won't regret it
You're going to need to transport your baby from A to B, so a buggy is a must. There are all sorts of clever designs nowadays including whole travel systems that incorporate the car seat so baby can swiftly be moved from car to buggy in one fell swoop. If you have more than one child and they are both of buggy/pushchair age, then a double buggy is going to be a lifesaver.
#2 Do choose the correct car seat for safety
There's so much to learn when you have a baby and that includes an education in the different car seats and their legalities! There are different car seats based on age, height and weight and you must use the correct one to ensure your child's safety and comply with the law. Companies such as Halfords offer a bespoke car seat fitting service in which they'll find the most suitable for your child's age and car. They'll even fit it for you so you know it's properly installed.
#3 Opt for a convertible cot bed to save money
Time goes super-fast once you have children and before you know it they're out of their cot and into a bed. To make the transition easier on both the child and your wallet, consider buying a cot bed instead of a separate cot and toddler bed. The cot bed is a cot that can be converted into a small toddler bed once the child is old enough. It can usually be used until the child is 4 or 5 years old, so you'll not have to worry about buying several pieces of furniture for a few years. Our cot bed was around £100 new and lasted for both the children.
#4 An ergonomic bath support will make your life easier
We tried the baby baths, but found the ergonomic bath support to be a much better investment. This can be used in the main bath, so there's no need to buy a separate baby bath which takes up valuable space. It is also cleverly shaped to hold the baby so your hands are free to wash the child. This clever piece of equipment makes bath time so much easier, but you must still always stay with the baby in the bath.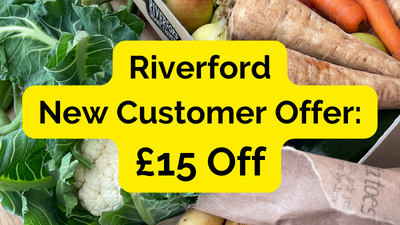 #5 A high quality baby sling can work wonders
I never purchased one with my first, but regretted this once I used one with my second. I used an AmaWrap when Reuben was a baby up until he was almost one as he was quite large and too big for it. Many people use it way beyond one though. He absolutely loved being so close to me in the sling and often fell asleep. It also meant I could be hands free to hold my daughter's hand when out and about, or even use a trolley and shop like normal in the supermarket.
Once Reuben was too big for the AmaWrap I used an Ergobaby carrier. I'd definitely recommend this even though it's over £100. We tried 3 cheap versions with our first, Bella, and they were a total waste of money – Bella hated being in them and they were really uncomfortable to wear.
Useless baby items to save your money on
Buying baby equipment requires a bit of trial and error. There are lots of recommended products that companies market to you as things you couldn't be without, but aside from the essentials, most of it is personal choice and most isn't needed at all. All babies are different too, what one may love another may detest! Here are five baby items that are not worth spending your money on:
#1 You really don't need a baby bath or top 'n' tail bowl
For my first we purchased a lot of useless baby stuff that we really did not need. Things you see sold in all the baby stores so you just assume you need it. We bought a baby bath and a top 'n' tail bowl for washing that keeps the water separate for the top and tail. These were both totally useless purchases. When Bella was so new-born she was so small we washed her in the sink! Then we used this bath once or twice, but quickly realised it was easier to wash her in the main bath using an ergonomic bath support. I'm not even sure if we ever used the top and tail bowl. Perhaps once or twice the very first times we bathed her as we thought it was something we needed to use, but totally didn't. Needless to say, we didn't keep these or repurchase them with our second child.
#2 Nappy bins are a waste of money for most people
In our first home together when we had Bella we lived upstairs so thought a nappy bin would be a lifesaver, stopping us running downstairs and across a carpark to the communal bins to dispose of hundreds of stinky baby nappies. These are marketed as keeping your home smelling fresh, but in our experience they never totally masked the smell, making them quite the useless product. We also found it just as easy to nip outside and dispose the nappies or left them by the door and the next person to go out would take them. Perhaps if you were in a much higher flat these would be of use, but in a regular house or low level flat they're not worth the money.
#3 Swing seats are hit or miss
This is a debatable one as many of my friends say their children loved their swing seats and it was the only way to get them to sleep. Perhaps I purchased one too late as Bella was already so used to sleeping on me. By the time I tried to put her in a swing seat she wouldn't have it, so it was quickly another item listed for sale on Ebay and us making a loss on an almost new item.
#4 Plug socket safety covers aren't actually safe!
Safety is the number one priority when you have a baby and more so once they start moving around and exploring the world around them. All parents want to provide a safe environment for their children to explore, but sadly the baby stores play on this making us feel like we need certain safety equipment that we don't need at all. In fact, some of this 'safety' equipment such as plug socket safety covers could actually be dangerous themselves! I bought packs of these and used them all over the house until I read the NHS and Department of Health's safety alert regarding them.
Read why they aren't safe here: I Feel Conned: Plug Socket Safety Covers are NOT Safe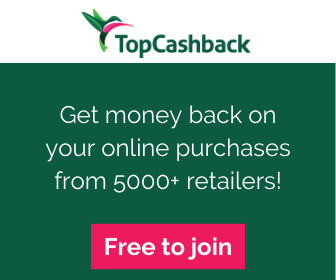 #5 They look lovely, but wooden high chairs are no good for small babies
As much as I really wanted a wooden high chair because they are so much more visually appealing than bulky white plastic ones, they are in fact very unpractical for a baby. The wooden chair seats are very large and slippery so they're more suited to a toddler. They suited mine best when two years old, so never in the baby years. I tried to strap Bella into one, but she almost fell through the gap. Needless to say we ended up buying a much more suitable white plastic high chair with plenty of padding and a 5 point safety harness to keep her safely strapped in. Hopefully someone will create a more eco-friendly and baby-friendly highchair soon.
Final word
Hopefully the above tips will stop you from wasting money on useless baby items. Invest in things that will be used and last instead.
Looking for more ways to save money? Check out my massive money saving tips section and find some great deals on my UK voucher codes and free money pages!
Want to manage your finances better? Here are loads of family finance tips and helpful debt articles.