Is your home business missing an excellent home office?
Posted on
If you're a blogger, a freelancer or run a business from home then a home office is crucial to your success. This is a space that's dedicated to working, it prevents your work and home life from merging too much allowing you to keep a good work-life balance. It also helps you to stay organised and on top of things, as your business equipment and files are in one place. Here are the things you'll need for a fantastic functioning home office design.
Alternatively, you might be employed, but your company have embraced flexible working patterns and have discovered the benefits of remote working. There are so many advantages to being able to work remotely or from home, such as increased productivity, being able to work when you are most motivated each day, better work-life balance and no commute which means it's also better for the environment. If your employer has realised the benefits and your job can be completed from home, online, then you may be looking to move your office from your workplace to your home.
Working from home also means you can set up your home office for success. You have total control and freedom to design your office to your tastes and for improved efficiency. You can paint the walls whatever colour you like and have whatever you like plastered on the walls. But, for it to be a functioning home office there are still several office elements it needs to be an effective workspace.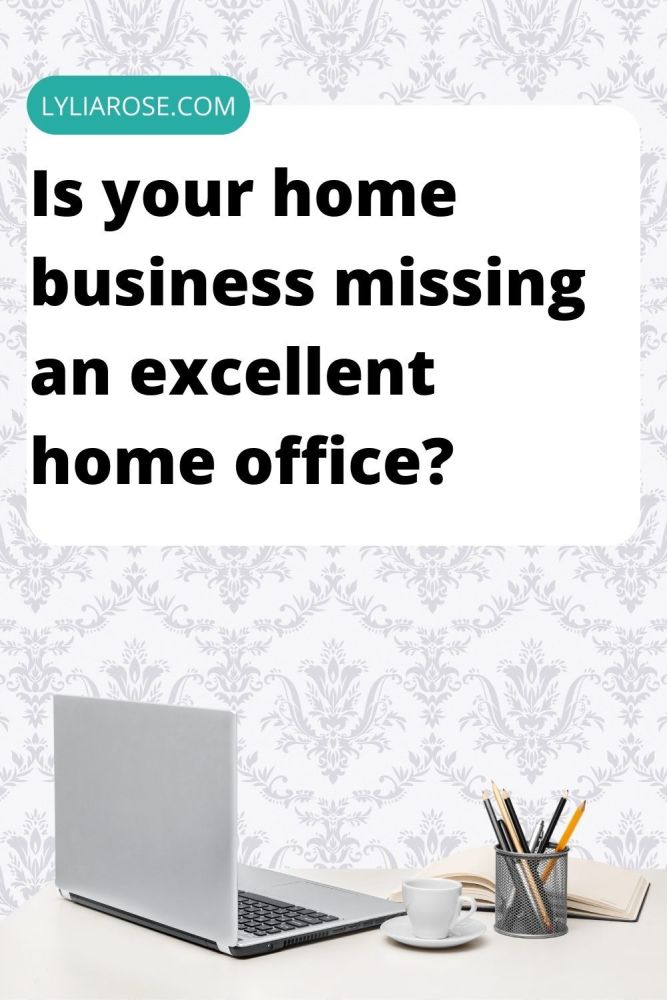 Think about the decor
Before doing anything else, it makes sense to first get the room into a clean and tidy state. Strip everything out, and repaint the walls in a light, neutral colour. This will help the space feel bigger and brighter, and make for a more pleasant space. You can always bring in colour and interest using accessories and soft furnishings, but keeping the walls light is a smart move. Especially since home offices tend to be put in small spare bedrooms. When it comes to flooring, wood or laminate look smart and as an added bonus are easy to clean too. Otherwise, a hard-wearing neutral carpet will help to create a blank canvas for everything else.
If you don't have much money then just work with the walls and floors that you've got. You can stop your walls from being so plain by adding some inspirational quotes that will also motivate you each day, even these can be found free online. Inkjets.com is one example of an e-commerce site that offers downloadable office printables such as wall art, wall decor and motivational quotes for free.
Choose the best desk and chair
When you work from home, chances are most of your time is spent at your desk. This is where the magic happens, so it needs to be spacious and comfortable. Make the desk a priority, get the largest size that works with the space you have. You could even run some kitchen worktops along one side to create one long desk, with legs or even chests of drawers at the ends to hold it up. Don't forget the desk lamp, to make your work during nights easier. The chair is equally as important; the wrong chair can lead to neck, back and even wrist strain. Don't go for style over substance, choose a chair that adequately supports you and that you will be comfortable sitting in for prolonged periods. Instead of ordering online, it can be advisable to go to a store and physically sit in a number of models so you can work out what you find the most comfortable. While wheeled desk chairs are popular, for your office at home, it can actually be better to go with a fixed version. That way you don't end up damaging wood floors or carpets with the wheels. Or, you could skip the office chair altogether and go for a standing desk instead.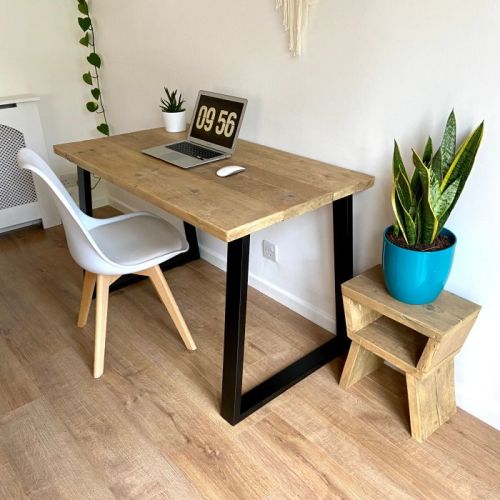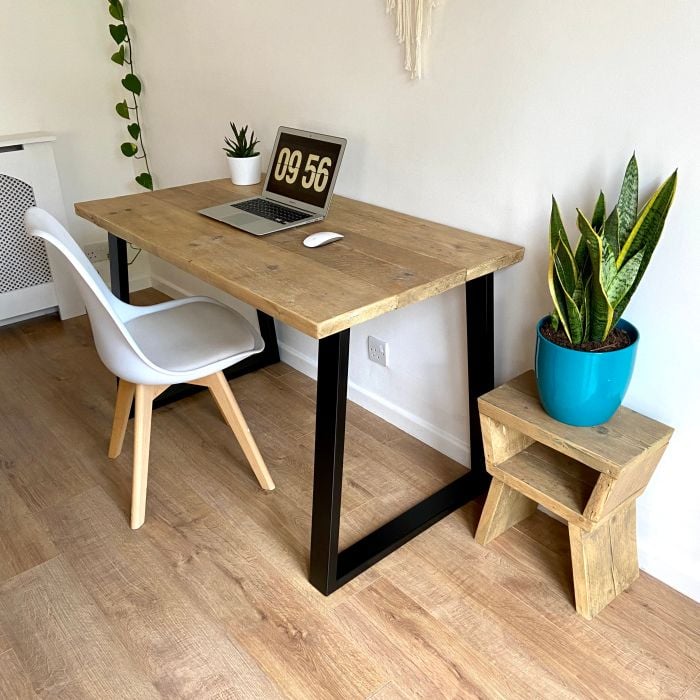 A reliable computer
Your computer is where most of the work will take place in your home business or when you work for yourself. It's the workhorse of your home office, your livelihood depends on it and so upgrading to a decent model is a good investment. You want something fast and reliable, and you also need to be taking care of it. Don't eat or drink near your machine, and always do the security updates needed to protect against threats. If you use a laptop, you could get an additional screen to hook up which would allow you to see more clearly. If your job involves editing videos, pictures or any kind of visual work, then this will be invaluable. Spend some time looking through different models and reading reviews to find one that's best for your needs.
Efficient filing systems
When you're self-employed, there's a whole heap of important paperwork that you need to keep safe. Both digital and paper copies of things might be needed in some cases, and so you need to ensure that things like sales records and transactions, invoices and other documents needed for tax are kept safe. Filing cabinets are a good way to keep your paper documents in order, for very important files you could even consider using a document storage company. This will keep things like tax records and information safe; these usually need to be kept for many years so this way you don't risk losing them.
Incorporate living plants
While your home office is a space designated to work, you still want it to feel comfortable and homely. It might not be appropriate to kit it out with tonnes of trinkets and personal items, but plants are a safe bet. They look professional and add some colour and texture to a neutral space. And best of all, according to psychologists then can even help to improve mood and boost productivity. You could go with a large potted yucca in one corner or an orchid on your desk. Some mini cacti or succulents along a shelf could look interesting, or you could group them together and create a terrarium. That way you get your own miniature garden on your desk! If you want something really low maintenance then air plants are easy to care for as they simply needing air and water to thrive. Plants are a fantastic way to bring in interest to the office without being fussy looking.
Stationery and office supplies
When you work for yourself, you need to make sure you have all of the equipment you need to do your job. Unlike at work, there's not an never-ending stationery cupboard that you can grab things out of when you run low! You have to provide these things yourself. Think about pens and pencils, highlighters, paper clips, staplers, hole punches, post-it notes and notepads. Think about what kind of things your business will need to keep everything running smoothly. You don't want to be mid way through a job and having to run out to the office supply store because you're out of everything. Organise everything into containers and pots, it keeps everything together and makes it easy to grab what you need without your desk or workspace looking cluttered.
Organisation systems
Working for yourself requires a lot of motivation and organisation skills. Put some systems in place to make things easier for yourself. A noticeboard or a large calendar, for example, helps to keep you organised, stick to your deadlines and let you know what your workload is like for the weeks ahead. Get into the habit of updating it regularly, and you'll be able to see exactly what tasks you need to do at a glance.