How to get siblings to help with aging parents
Posted on
When your parents get a little older, they start to get to the point where they need to be cared for. If you are their only child, then you'll find that the responsibility is on you to make sure that they are in the right care home or that you look after them yourself. If you are one of a few children, you might find it a little harder to share the responsibility and might be looking for tips on how to get siblings to help with aging parents. In this article, there are some helpful tips on how to work with your siblings to care for your elderly parents.
Sibling roles
The first thing that you need to consider is the roles that you have assumed through the years.
You might find that one of your siblings has always taken the responsibility while another, normally the youngest, has just gone along with whatever has decided.
You need to remember that just because it has worked like this in the past, doesn't mean that you need to follow this when caring for your parents.
Other responsibilities
Another thing that you need to consider when it comes to caring for your elderly parents with your siblings is the levels of responsibility that each sibling has.
Maybe one of your siblings has four kids and a partner while you live by yourself and don't have anyone else to look after.
Make sure to consider these factors when deciding who will be the primary caregiver but remember to share responsibilities if you can.
You can also help your elderly relative find someone in a similar situation. Someone totalk to and spend time with. Finding them a friend or companion is a great way to provide another caring hand.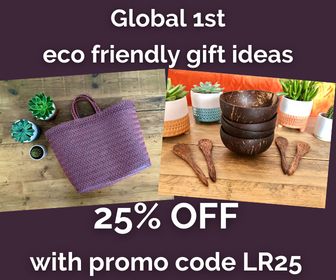 Talk to each other
One of the most important things that you should do when sharing the responsibility of caring for your ageing parents is to talk to each other.
Something that can tear families apart is unhappiness and lack of communication.
If you feel like one of your siblings is not pulling their weight or that they not letting you help, say something.
Hold some family meetings about this to make sure that everyone agrees on the big decisions that are being made.
Get a personal alarm
No matter how much you try, you and your siblings mightn't be able to be physically with your parents all the time. You shouldn't need to worry constantly when you're not with them, however. Getting an elderly personal alarm can be an effective way of keeping an eye out for them.
Depending on the alarm, you can take advantage of multiple features. You'll be notified precisely when your parents need help, with some options even notifying authorities, if appropriate. Combined with a few other tools and pieces of technology, you can take care of your elderly parents no matter where you are.
Talk to a professional
If you are really struggling to get through to your siblings about the stress that you are feeling, make sure to talk to someone else.
You could talk to your friend or partner or even an online therapist like those at AskaCoach who are experts in the field.
Getting your feelings out and hearing some advice will help you to understand how to approach this topic with your siblings and sort the situation out quicker.
The cost
It is likely that your parents have paid for a lot as you have grown up, so if you are financially able to then consider helping them out in their old age if they need financial help.
Perhaps you need to pay for some adjustments to their home or even a care home for them to stay in.
Whatever it is, you should make sure to share the costs equally amongst your family.
Don't let one person cover everything as this may only lead to more arguments in the future.
If money is a worry then check out my articles on how to make extra income at home and all my money saving tips.
Related articles
Be eco-friendly with a climate-conscious pension from PensionBee
5 steps to secure your family's financial future
Why you should start saving money now so you can enjoy your retirement
The importance of making a will
How to talk to elderly relatives about end-of-life planning
What to do if you were mis-sold a pension
Want to help your family when you are not around? Here's how
Don't rely on the state pension
25% top up on LISA retirement savings
How to financially plan a comfortable retirement
Learning to worry a little less about our ageing parents
A quick guide to helping your parents move house
Updating your grandparent's phone: making android super senior friendly
Self-care isn't selfish: how to take care of yourself and not feel guilty
How to help aging parents be more independent