6 things your home business should outsource today
Posted on
If you've ever read advice on how to limit your business expenses, then you've no doubt hear about outsourcing.
It's an idea that's very useful for home businesses, as you pay companies to handle specific tasks.
The alternative to this is hiring your own employees, which is both impractical and too costly for most home business moguls.
I'm not going to say you should outsource absolutely everything in your business. No, I think there's a time and a place where outsourcing becomes beneficial, or else it ends up being a massive expense.
There are certain things you can definitely handle on your own, and there are certain things you can't.
Bearing that in mind, here are the best things your home business should start outsourcing today: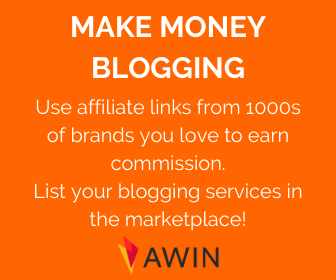 Search Engine Marketing
A lot of home business owners choose to outsource all their marketing services.
They look for an agency to handle everything, and it takes a weight off their shoulders.
While I don't think this is a particularly bad idea, I do think you might be wasting money on services you don't need.
Instead of finding a company to cover everything, find one to deal with one aspect; search engine marketing.
SEM is probably the most complicated part of a marketing strategy, which is why it benefits you to get some help.
Trust the experts, and you'll soon have a website that ranks highly in Google searches and brings in a lot of traffic.
But, you're free to handle other parts of your marketing strategy by yourself. This includes social media marketing, spreading news through word of mouth; and anything else you can think of.
Many parts of marketing & advertising are simple. So, why pay an agency to do them for you?
Save money, and only get help for something complicated like SEM.
Financial Services
I had a long hard debate with myself before putting this on the outsourcing list. Financial services cover all aspects of business finance. We're talking about expenses, income, tax, and so on.
Some of you may believe you can handle this yourself. If you have a small business with very few expenses, then it may be straightforward for you to take care of things.
However, the one main thing that made me put it in here is tax.
It's so important that your business does its taxes properly and effectively.
You may know how to fill in a tax form, but do you know all the different things you can claim back as business expenses?
More to the point, how long does it take you to do all of this, and how much time are you devoting to it?
You may do it yourself, but this can cause you to miss out on other opportunities as you're focusing on taxes.
Plus, this is before we even bring the other financial things into the equation.
Realistically, it will help your business if you outsource a financial expert to handle these jobs. Find an account that knows small business finance, and you're good to go.
Software Development
Think your home business doesn't need software development services?
Think again. It's something that will help contribute to various different things. You can use software development to create a mobile app that brings your business into the modern era. You can use it to build your own web applications of business software to help you do certain things.
There are many reasons that outsourcing software development is a great idea, and the main one is that you haven't got these skills at all.
Developing software is so complicated and requires loads of hands on deck. If you were to do it yourself, you'd need to hire a full team, which would be so expensive.
So, if you have any type of software that your business needs, then make sure you outsource this service.
Graphic Design
Again, this is one of those things you think your business doesn't have to concern itself with.
On the contrary, graphic design plays a huge role in modern organizations. Even a home business needs a proper logo for its website. The only way to achieve this is with a high-quality graphic design.
Outsource an artist that can create the perfect logo for you, and then you can use it everywhere to spread brand awareness. They can also help draw up posters or pamphlets to use as marketing material too.
It's cheaper to outsource than it is to hire one full-time, and I'm sure most of us aren't skilled enough to design our own logos.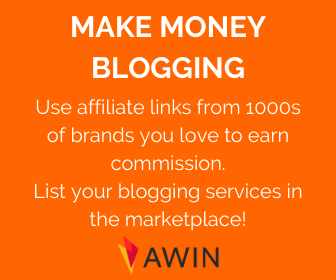 Virtual Assistant
I'm going to start by saying; this might not apply to all home business owners. If you run a small business where you don't really take any calls, and most of your communication is done online or via instant messaging, then you can ignore this and move onto the next one!
However, if you run a home business that often gets calls from existing and potential clients, then it's definitely something to think about. A virtual assistant can be someone that answers your calls for you.
They make a note of what anyone says and will email you the transcript so you can take action - if needed. They're 'virtual' in the sense that they don't work in your home office, and they could be on the other side of the world for all you know.
Why should you outsource a virtual assistant?
Well, think of the alternatives. You either have no assistance and end up wasting time going through loads of missed calls, or you have to hire someone to work in your home.
The first alternative isn't a good idea as clients can become annoyed when you miss their calls, and a prospective client can lose interest in your services if you don't pick up.
The second alternative is far too expensive for a home business.
So, a virtual assistant becomes the ideal solution! You won't miss any calls, no one gets upset, and you save a lot of money.
Conversion Optimization
Remember when I spoke about marketing earlier on? That's just one stage in the process of taking someone from a consumer to a customer. SEM, social media, and all your other marketing material can help generate leads, but you've still got to convert them.
This is where conversion optimization comes into play, as it enables you to take as many leads as possible and turn them into paying customers.
It's harder than it sounds, which is why so many small businesses outsource their conversion optimization these days.
An excellent way to tell if you should do this or not is to ask yourself; do I even know what conversion optimization is?
If you don't, then that probably means you aren't up to the task of taking care of it.
Another good way to tell is to try and look at your current conversion rates. If they're poor, then it could be time to outsource this job to a company with experience and expertise.
Home business owners are in a unique position in that you get to work from home. This has its pros and cons, but problems often arise when you think about growing your business and hiring help.
It's often far too expensive to bring in full-time employees - not to mention impractical as you don't have a proper office! Outsourcing can be the best option, but only in instances where it's necessary.
The best thing to do is have a look at business processes and figure out whether or not you can do them yourself, and do them well. If you can't perform tasks to a high standard - without other areas of your business suffering - then it's time to outsource!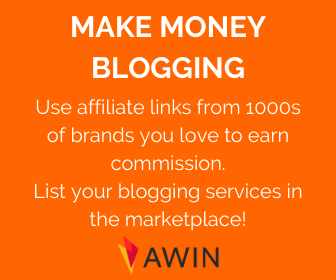 Related blog posts
Why digital marketing skills are essential today
How small businesses can use the internet effectively
7 tips for a successful small business
Why your small business needs an online presence
The Ultimate Marketing Strategy to Give Your Business a Boost


Collaboration