Home improvements to add value
Posted on
Home improvements are a great way to improve the value of your home. But what are some of the best home improvement projects you can do?
Buying and owning a house is rarely cheap, considering all the fees and DIY costs that we encounter. If you buy an older home then it's likely you will need to do some repairs, change it to your taste or update the décor.
Data from the Office for National Statistics has predicted that those in the UK collectively spend almost £30 billion on home improvements annually to make our homes look more awesome. That works out at £43 million each week!
I'm not too surprised as it feels like we've probably spent about that much in the four years we've been in our home! Almost every spare penny has gone into doing up our home. It's never-ending!
But this shouldn't put you off improving your house. Read on to discover how much home improvements can add to your home's value:
New bathroom
An attractive and functional bathroom is top of many people's lists when it comes to the home. According to the Nationwide Building Society, a new en-suite bathroom or the creation of a second bathroom can add around 5% to a home's overall value.
"You don't need to do a lot with the room, it's all about the features that you put in, such as a set of new taps, a heated chrome towel rail, a big new shower head, a power shower, and a glass screen or glass door instead of a shower curtain," said Phil Spencer of TV show: Location, Location, Location.
Conservatories
Mark Hayward, the managing director of the National Association of Estate Agents (NAEA), is a great supporter of building a conservatory on your property. He said: "Conservatories will add value to a home, but they need to be made with quality materials and provide a lot of light in order for the value to be significant."
When it comes to constructing a conservatory, aim for quality. A high-quality conservatory can add as much as 5% to the home's overall value, according to property valuation providers Yopa. However, Phil Spencer is confident that this figure could rise to 11% if the conservatory is part of a full-blown extension.
An easy way to make your conservatory even more appealing is with a proper roof. These look much better than glass roofed conservatories as the conservatory will blend into your house. Plus, they also help to keep the room temperature regulated. Glass roofed conservatories, on the other hand, can make the room unbearably hot in the summer and freezing cold in the winter. If you already have a conservatory then consider https://projects4roofing.co.uk/ to convert your existing conservatory roof.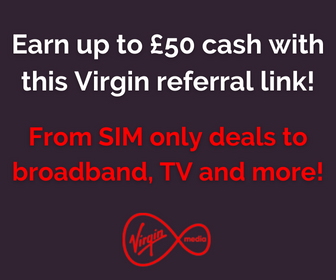 New kitchen
Similar to the bathroom, the kitchen — often considered the heart of the home — is another important room to do up in your house. Phil said:"If you are only going to improve one room, make it the kitchen. This has now become the showpiece area of the home. We don't just cook in it, we do homework in it, we watch television in it and hold dinner parties there."
Of course, it's essential that you take the value of your whole house into account when forking out for a new kitchen. There's not going to be very much value added to a house that's valued at £170,000 if it's fitted with a £25,000 kitchen.
Phil claims that a new kitchen will often add 4.6% to the overall value of your house. The Royal Institution of Chartered Surveyors (RICS) agrees, acknowledging that a new kitchen will make a property more appealing and can add up to four per cent to its overall value.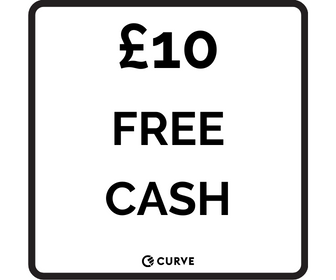 Loft conversions
Homes older than 1975, as well as those featuring a loft with a maximum headroom of 2.3 metres, are ideal for loft conversion projects. The Nationwide Building Society estimates that a loft conversion may be able to add over a fifth to the overall value of a home. Similarly, Nationwide indicates that adding a double bedroom to your property — to which the loft can be transformed into this suitable space — can add over 10% to the property's value.
Please bear in mind that loft conversions must adhere to both building and fire regulations — so make sure you employ a reputable professional!
Garage conversions
Loft conversions not top of your list? Then, consider a garage conversion to add value to your property and renovate your home.
According to Phil, 90% of British garages don't house a vehicle, so would your garage be more useful as a bedroom instead? The media personality and presenter also commented that the value added can be calculated by multiplying the square footage gained by local price per square foot.
Outdoor improvements
A nice-looking garden is another household feature that many people looking to buy want to see and your property's outdoor space can add substantial value — if you do it up the right way. When improving the look of a garden, you should aim to ensure it is accessible. For this, consider fitting glass doors that open out into the garden and install high-quality outdoor lighting throughout.
According to reports, installing decking around your property's outdoor space can add up to 2% in value.
Why wait around? Start improving your home now and add value to your property!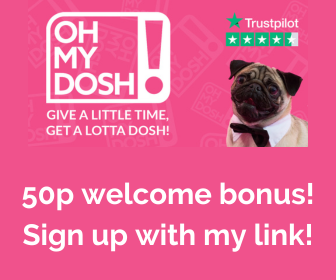 Sources:
http://www.telegraph.co.uk/property/online-estate-agent/home-improvements-that-add-value/
http://www.thisismoney.co.uk/money/mortgageshome/article-2834756/Which-home-improvements-add-house-prices-investment.html
http://www.idealhome.co.uk/project-advice/project-planning/how-to-add-value-to-your-home-property-advice-73696
http://www.telegraph.co.uk/finance/property/buying-selling-moving/7906602/Phil-Spencers-top-20-ways-to-add-value-to-your-home.html