Best home upgrades to improve your quality of life
Posted on
On average, people spend about 50% of their waking time in their home. In recent years this has increased to about 62% due to the pandemic. With all this time spent in our homes, there is no surprise that many want to improve the aesthetic, functionality and overall quality of their homes. In this post I'd like to explore a few key factors that can help transform any home into a practical living environment, that bring both pleasure and a calming factor to our lives.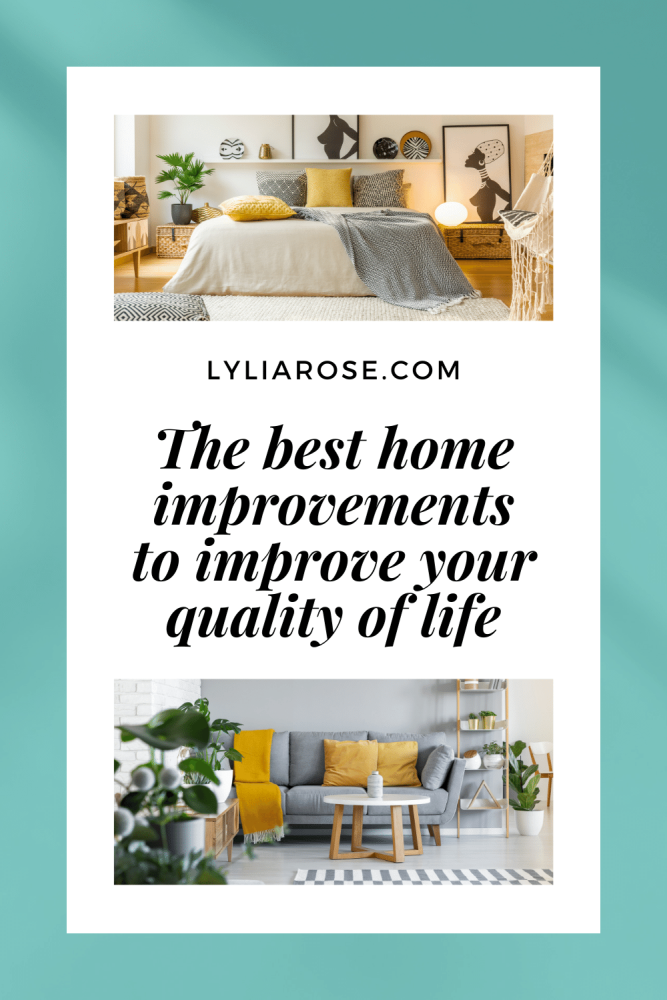 Smart video doorbell
A smart video doorbell is the perfect addition to your home that can increase security and save you time. View who is at your door, monitor your property and have a two-way conversation with visitors from wherever you are in the world. These simple devices are easy to install by any competent DIYer, can run on battery power or be hard wired for further simplicity. Built in motion sensors will record any movement on your property so you can feel safe when at home, or know that your property is protected when you're away. You'll even have evidence of deliveries should there be any discrepancies. We love our smart Eufy video doorbell and share a Eufy discount code in our robovac review which can be used for £40 off their doorbells too.
New boiler
If your current boiler is 10+ years old the chances are that it's not going to be as efficient as a new boiler. Or perhaps you are having many problems with your boiler. A new boiler comes with many benefits. Not only are they going to reduce your monthly outgoings, they are also generally smaller, quieter and provide an improved level of control over your home. Not to mention they make your home more attractive should you wish to sell in the future. Boiler installation costs start from around £1000 and can dramatically improve the quality of your home comfort. If your boiler is getting on a bit then it's a sensible upgrade to consider.
Outdoor living area
Upgrading your outdoor living space can make a huge difference to the quality of life spent at home. It increases your liveable square footage and can provide a sanctuary to enjoy throughout the year. By simply adding a decking area with covered roofing you can create a comfortable, relaxing space to enjoy whatever the weather. By adding outdoor sofas in a patio area, a swing seat, planters, lighting and outdoor heaters you can make a tranquil area to enjoy away from the day to day. If you're in any doubt of your own installation capabilities, call in certified electricians to get your lights set up outside
Air purifiers
An air purifier helps refresh stale air in our homes. Stagnant air can quickly build during colder months as we try to keep the warm air in. When installing an air purifier, we keep the air circulating whilst filtering it at the same time. A good air purifier will remove up to 99.7% of airborne particulate matter. This greatly reduces the chances of airborne diseases, relieves symptoms of asthma, neutralises unpleasant odours, eliminates harmful chemicals and improves sleep. It's like a breath of fresh air in your home.
Log burning stove
Bring extra warmth into your home with a log burning stove. Transform your living spaces into a cosy environment during the colder months and bring your family together. An open fireplace can be a beautiful centrepiece of any home, but they aren't always very efficient. A stove brings the same kind of beauty but can be up to 3 times more efficient. They are also said to use a third less fire wood than an open fire and night briquettes can be an economical way to heat your home overnight. Who doesn't love to sit around a warming fire at Christmas time?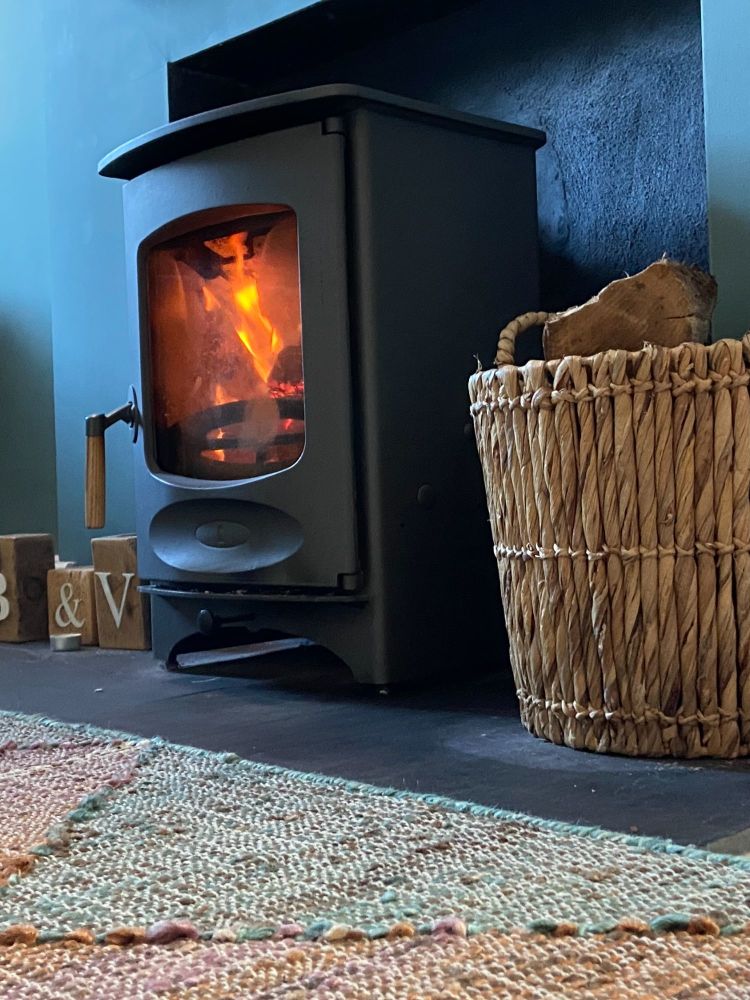 Suitable storage
Things can accumulate in our homes. Over time we buy and are gifted more stuff to cram in our lovely houses. But where does it all go? Investing in the right kind of storage solutions for your home can make a big difference to how we feel in these environments. Making the most of lost space can be the most rewarding and most beneficial. Under stair drawers can make use of dead space and provide suitable storage for a number of different items. Installation doesn't have to break the bank and can look great in almost any situation. High up cupboards can fill unused space in your kitchen, bedroom or outdoor buildings and garages. You may also find dead space above stairways that can be converted into useable storage. Bespoke storage solutions are generally the best but not always cost effective. Look up storage hacks for more inspirational storage ideas.
Smart thermostat
Accompany your new boiler with a smart thermostat. Products such as Google's Nest and the Hive smart thermostats can help you take full control of your heating and hot water system, helping you save money around the house. Intuitive apps on your smart phone, tablets and laptops can help you monitor your usage, set schedules and control your homes heating from anywhere in the world. We've owned both of these systems in the past and can't live without them. Don't worry if you've forgotten to switch the heating off before going on holiday, simply open the app and turn it off remotely. They are suitable for most types of heating systems and can save you a reasonable amount of your energy bills. We couldn't live without one now.
Final word
There are so many more fantastic ways in which we can improve our homes to make them easier and more enjoyable to be in. The above are my most desirable home improvements that have improved our quality of life when at home. There are many other low cost improvements we can make to further improve our homes but I'll save these for another post.
I hope you've enjoyed this post and it's given you a few ideas.