7 things to do when starting your own business
Posted on
Deciding to start your own business is an exciting and nerve wracking moment.
Perhaps you've a hobby that you can turn into a money making venture, you want to start monetising your blog, or there's a home business idea you've been dreaming of for years and now you're ready to make it a reality!
There are lots of things to think about when setting up your own business for the first time. I'm no stranger to this process as both myself and my husband run our own businesses. The beginning process is one I am familiar with.
In no particular order here are the first seven things to think about, create or design when setting up your own business:
1. Decide on the business name
The first thing you need to do is decide on a business name. This can either be the easiest process or the hardest!
Sometimes you know instantly what you want to call your business and if it's not already a taken name then away you go. However, if every name you think of already exists as a business then it can become more of a challenge.
Mind map and brainstorm until you come up with a perfect name. Don't settle for anything you are not 100% sure on. You'll also want to look online for where you can buy domain name to ensure your business name is available as a URL, otherwise you may need to choose something else if the domain name is already taken.
Also, think about the longevity of the business name. There are many bloggers who call their blogs something like 'Baby Isla's Mummy' only to go on to have lots more children and after a year, Isla isn't a baby anymore.
Try to think of a name that can represent your business as it evolves into the future. Once you have the name sorted then you can design the perfect logo. You'll also want to check your proposed business name is available as a domain and on the social media accounts you plan to use.
Related - The story of how Lylia Rose began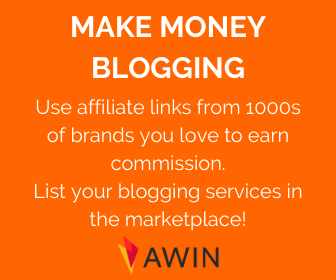 2. Business cards
No doubt you'll want to tell lots of people all about your new business venture and if interested they'll want to know your new business name and website details.
Most people will forget what they're told, so it's handy to have some business cards in your wallet ready to give to those inquisitive people. Then there's no danger of them forgetting and you could instantly have a new fan, supporter or even customer.
Professional business cards are easy to make using an online printing company like HelloPrint UK where you can upload your own designs and logos.
Give some extra cards to your friends and family to pass on and news of your new venture will soon spread.
3. Website
In the modern age it's so important to have an online presence. Your customers will be searching online to find a company just like yours and if you're not there, you can't be found.
It's a great place to showcase a portfolio, take bookings or even to sell products depending on your business model.
Setting up a website is easy than ever nowadays with plenty of free templates available even for those of us who have no idea about coding whatsoever.
For a monthly or annual fee you'll be able to get a slightly better website with more functionality and customer service to guide you through the process. You can even hire a web developer to design your website from scratch if preferred.
Related read: How to create your own website
4. Social media accounts
As well as being found via your website, customers will want to see you have a social presence too on some or all of the social media websites available today.
If all of them is too overwhelming (and time consuming) then just pick around three that you can focus your time and energy on.
I use Twitter, Pinterest and Instagram.
All three have very different purposes, but they mean my customers and followers can see what I'm up to and contact me via these channels if preferred.
It can give your business a more personal feel and some insight into the person who runs the business and a peek behind the scenes.
5. Domain email
When you have your website set up you'll want to set up a business email that's linked to your domain.
This means your email address will be something like [email protected]
If you only have one domain you can set up a free account with Zoho who will talk you through setting up a custom domain email address.
I use them for both my Create and Wordpress websites and the process was pretty straightforward. If you get stuck they have an online chat team who can assist.
Of course you could go for something like [email protected] but I don't think it looks as professional as your own domain email. Seeing as you can set this up at no extra cost, it's definitely worth doing.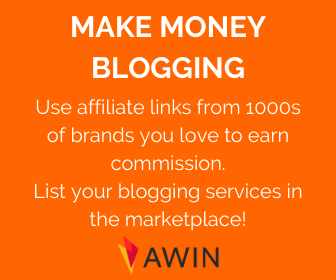 6. Branding
Once you've got a name and logo then you'll want to think about your branding.
This may start with the logo and the choice of colours you use. Think of the colours you want to use for your brand and use them throughout your website, marketing materials, graphics, social media and email signatures.
Consistent branding will enable your business to be recognised and appear more professional.
This is the same with the fonts you decide to use. Have a main text font and then choose an accent font.
Your brand voice is your businesses personality and this should also be consistent allowing consumers to trust you, recognise you and rely on you.
7. Tax
The scariest sounding thing of all, but believe me it's not that bad. You will need to register with HMRC as self-employed if you are starting a money making business.
No matter if you are only going to make 1p or even a loss in your first year, you still need to register.
If you already have an employed job, you still need to register.
You will need to declare all your business incomings and expenditure for tax purposes, even if you don't meet the personal threshold and have nothing to pay. It still needs to be declared.
There are so many helpful guides on the HMRC website that explain everything and this is a great starting point: https://www.gov.uk/working-for-yourself
Starting your own business is so exciting. Good luck!