Matched betting blog diary: 18 month update £5000
Posted on
Welcome to my matched betting blog diary. Read on to see how much profit I have made from home in 18 months matched betting.
I have now been a matched bettor for over 18 months, which is amazing as I had no idea if it was possible to make an income long term, but it is totally doable. For me it's just a very part time income, but this year I've managed to make from £125 to £413 per month, whilst usually making around the £200 mark. This month I'm up to £230 so far.
It's amazing as when I started I was advised the sign up offers offer the most reward and many people who had tried it said that was the only way to make money. But there are plenty of reload offers and though they aren't as amazing as the sign up ones, they still offer great value and a way to make an ongoing regular income.
I've always only ever taken part in the offers and haven't ever tried mug betting which is pretending to be a regular punter to keeps accounts in good order. There's often debate in the matched betting forums to whether this tactic even really works, but many swear it does. As I haven't done mug betting, or whether it's just random, I have been 'gubbed' from 13 bookies. This means I can still place bets, but my account is restricted and I can't take part in the offers. This means I can't matched bet with these bookies as I need to take part in the offers to be able to make a profit using matched betting methods.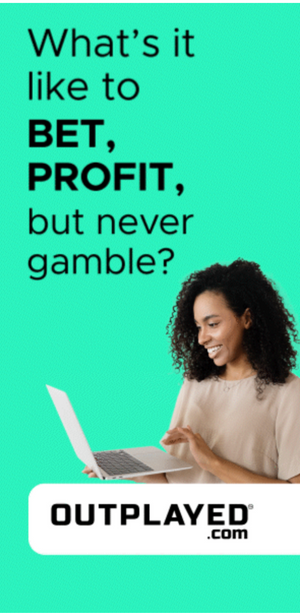 My point being that even being gubbed from 13 bookies, I can still make a nice part time income every month for very little time and effort. Just imagine if I still had those 13 to utilise too, I could probably easily double or triple my income as many of them were top bookies with great ongoing offers.
Other matched bettors and bloggers I see writing about it make far more money than me, some even a full time wage! I'd say this would be quite difficult to guarantee and very time consuming, but if others are doing it then anything is possible.
If you're concerned whether matched betting is moral. Here are my thoughts:
Is matched betting a gateway to gambling and is it dirty money?
Matched betting explained + made easy
Don't know what matched betting is? Here is the founder of Profit Accumulator to explain:
Matched betting blog diary: 18 month update £5000
I also reached another milestone of over £5000 profit. This is incredible and it's also tax free! It's classed as gambling winnings (even though by following matched betting methods you'll make a profit, so long as there's no human error) so it's all money in my pocket!
I do leave a bank roll of around £800-£1000 at all times in my matched betting accounts and matched betting bank account (it's best to have a separate account as it's all bookies and exchanges and not great to use your main account in case you want a mortgage, etc…).
So I know I always have that money there if desperately needed, but it's best to leave it as a matched betting pot so I can take part in as many offers as possible each week. Some people have higher bank rolls and some less. I built mine up from matched betting.
I started with around a £100 investment of my own cash and then took my time to grow my profits and bank roll with my winnings as time went on. I quickly made £1500 in my first 6 weeks or so. I made £300 in the first two weeks! It's very quick to make the money with all the amazing sign up offers.
My thoughts on matched betting after 18 months
Matched betting has been an amazing way for me to make some money as a side hustle from home and online. It's a great way to top up my self-employed earnings. Earnings can vary, but this year I've been able to average around £200 per month. My aim will continue to be £100 and that way anything over is a bonus. I'd definitely recommend it as a way to make a little extra cash (quite a lot to start) if you have a bit of spare time to invest.
I also highly recommend Profit Accumulator who are the company I learnt it through and who find me the offers every month. I pay a £14.99 fee per month and it's totally worth it.
Click here to try Profit Accumulator today!
A list of matched betting blog posts
My matched betting journey
I've made £300 tax free cash from home in 2 weeks and you can too!
£753.62 matched betting profit month one (and silly mistakes)
Matched betting profit 2 months: £1341.81
Matched betting profit after 3 months: £1706.81
I've made over £2000 in four months matched betting
I made over £3000 matched betting in 2017
Matched betting milestones: 18 months and £5000
Matched betting blog posts + FAQs
Not sure about matched betting? Make £40ish now to see if it's for you!
Does matched betting affect mortgage application?
Is matched betting a gateway to gambling and is it dirty money?
How I earn up to £50 per hour matched betting from home
Profit Accumulator review: 6 reasons to use PA to make money matched betting
How much money I made matched betting each month for two years
Why isn't everyone doing matched betting? Debunking matched betting myths
5 matched betting beginner tips