Make money at home from receipts with Receipt Hog and Shoppix
Posted on
Make extra money with receipts in the UK
I don't know about you, but I love making money from various side hustles at home. Side hustles that allow me to be in the comfort of my own home and make money easily! That's the life, right?
One way I make some extra cash from home is by taking photos of my receipts. Yes, all my paper receipts from stores.
You might be wondering is it really possible to make money from my receipts? Is it that easy?
Well snapping receipts isn't a get rich quick scheme, but it is a quick and easy way to make a little extra on the side over time. It's also quite fun!
Today I will introduce you to Receipt Hog and Shoppix.
Receipt Hog
I've been using Receipt Hog since January 2017 and so far I've cashed out £20 in total. Cashing out starts at £5 once you earn enough points. You earn points by snapping a photo of your receipt in the app and waiting for it to be verified. All sorts of receipts can earn you coins which you can eventually exchange for cash directly to your PayPal account!
Some receipts won't earn you coins, but they will earn you some slots. The slots are a chance to earn extra coins and even the full cost of your last shop back.
IMPORTANT RECEIPT HOG UPDATE
Receipt Hog will close to UK customers at the end of Septmeber 2020.
Instead there will be a new app called STOREWARDS with lots of perks!
Use my Storewards invite code gz1sc and get 250 extra coins to spend at STOREWARDS on gift cards. Earn gift cards by snapping your UK receipts!
Shoppix
Shoppix is new to me and I've been using it for just over one month. I'm already up to 2510 tokens though which is great as I can cash in at 3200 tokens, so I'm not far off.
It works in a similar way to Receipt Hog in that you take a photo of each receipt on the app and wait for it to be verified. You then earn tokens for each receipt which can be exchanged for vouchers or cash to your PayPal.
You can also earn scratch cards for a chance to win more tokens. I win tokens on almost every scratch card they award me.
They also have short surveys each week to earn you more tokens. By short I mean they are literally one or two questions and take a minute or less!
If you enter 52YFMN8U when you download the Shoppix app, we can both get 200 tokens when you snap a valid receipt and complete the profile survey!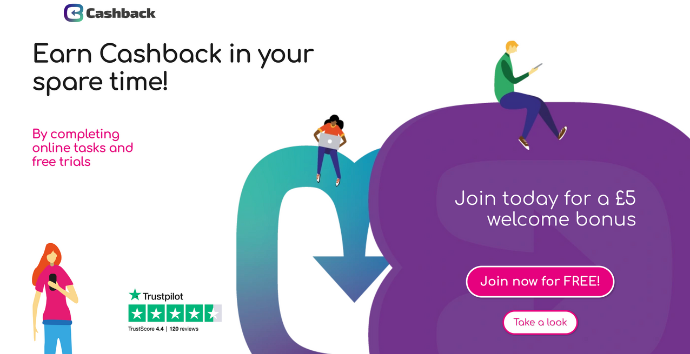 Overall thoughts
Snapping receipts for cash on apps like these is definitely not a way to make a full time living, as I already mentioned, but it's a quick and easy side hustle to make a bit of pocket money and costs you nothing to do. It's so easy to download the apps and they are really straight forward. It's taken me a while to make £20 on Receipt Hog, but I seem to be collecting points much quicker on Shoppix. The surveys really boost my points on Shoppix.
If you do most of your shopping in stores then you'll probably make a lot more a lot quicker. I'm more of an online shopper and you are only able to snap in-store receipts on both apps.
Tip - use both apps to maximise the cash you can make from each receipt!
Even more receipt snapping apps in the UK
Update - since writing this I have found and use a lot more receipt snapping apps. Use them all to get the most value out of each receipt. Here they are:
List of 8 apps that turn UK receipts to cash
More fab money articles
5 tried and tested ways to make money as a UK stay at home mum
Get 100% renewable energy with Bulb and save lots of money (over £250)
Easily make money from home by testing websites
Mustard car insurance comparison promises to beat your cheapest online quote
Win the whole cost of your online shop with cashback site Boom25
Pin me!