Save money at the supermarket with CheckoutSmart cashback app
Posted on
If you have a smartphone capable of downloading apps then you can start saving yourself some serious cash each week.
That's exactly how I use my smartphone.
It's filled with money saving apps (and money making apps) to improve my finances every single week.
You can get budgeting apps, auto save apps, cash back apps and even in-store cashback apps such as CheckoutSmart.
I've shared a few apps like CheckoutSmart before on my blog, so you may not be a stranger to the concept of receipt cashback apps. Either way, read on to learn more about making money back with CheckoutSmart.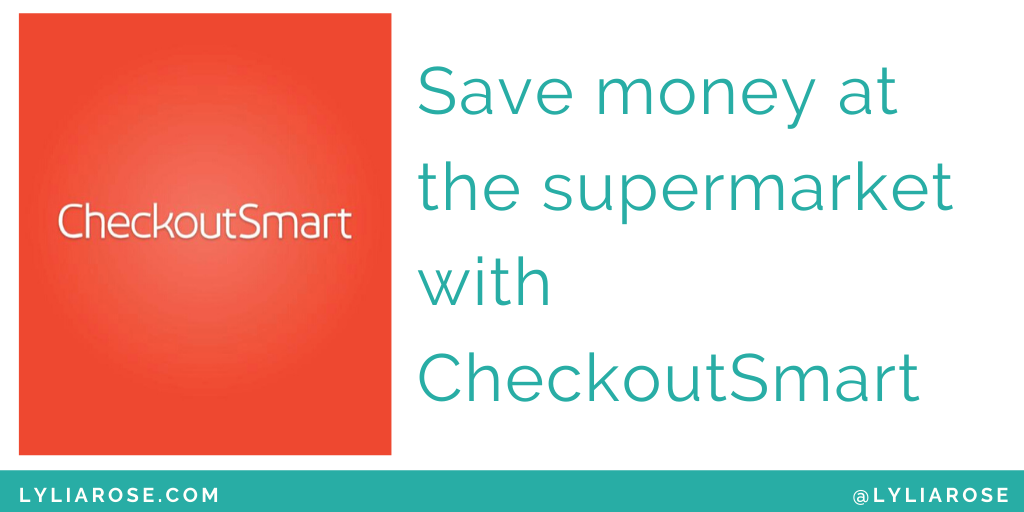 What is CheckoutSmart?
CheckoutSmart is a smartphone app that gives you cashback on certain products in supermarkets and many other stores too.
To qualify for the cashback you simply need to buy the items listed on the app on the day they are on offer.
Then, upload your receipt to the app as proof of purchase, they'll verify the purchase, and voila.
Cash back in your pocket!
Well, almost.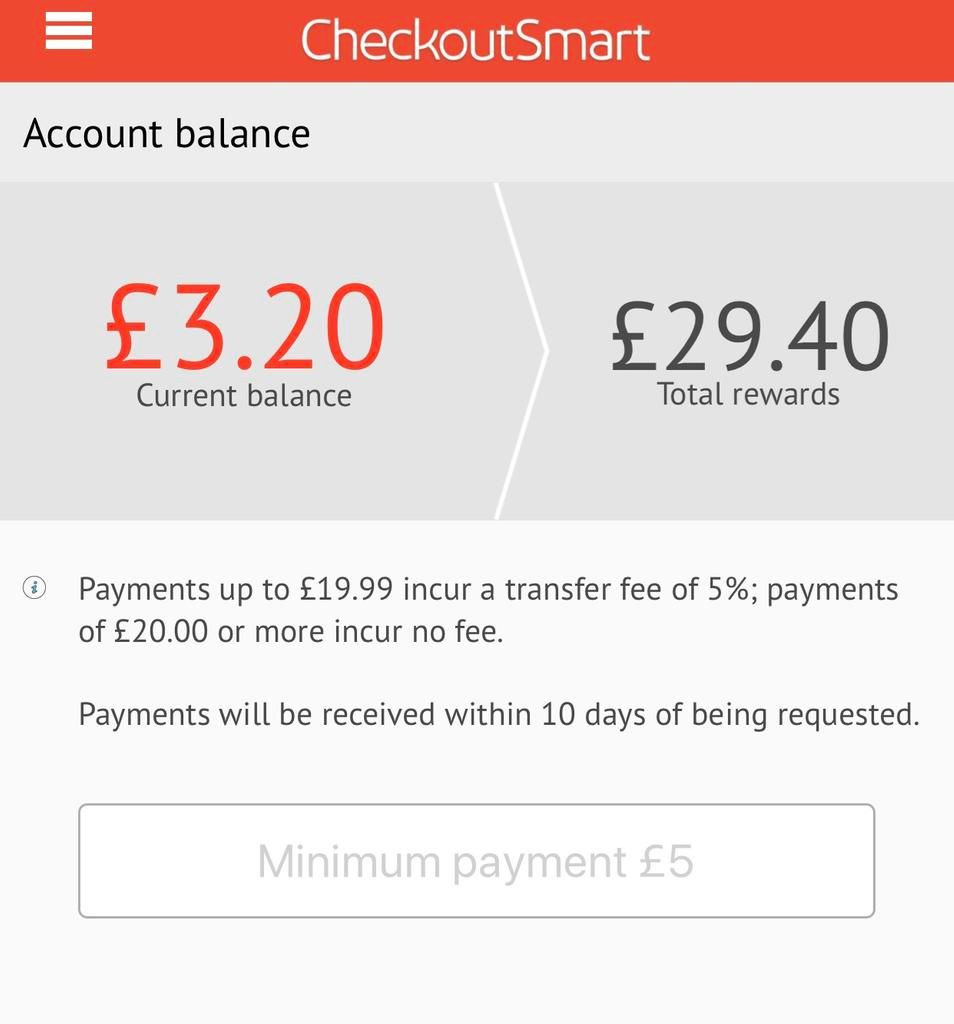 CheckoutSmart payment threshold
You need to earn at least £5 cashback with CheckoutSmart before you can withdraw your earnings.
It's also a good idea to wait until you've earned £20 as withdrawals are then free. Anything under £19.99 will be charged a 5% transfer fee.
Usually I cash out right away on these sorts of apps, as you never know if they may disappear one day along with your earnings.
But right now, I am saving up to the £20 in CheckoutSmart to avoid the cashing out fee.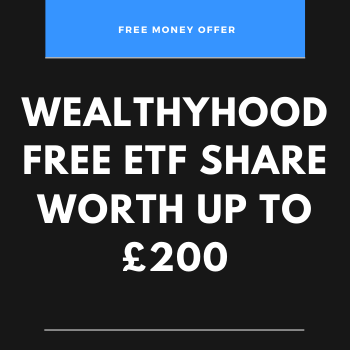 Where can I get cashback on CheckoutSmart?
On this supermarket cashback app, the list of retailers is almost never-ending!
At the time of writing, these are the stores you can find cashback offers at:
Tesco
Tesco.com
Sainsbury's
Sainsburys.com
Asda
Asda.com
Morrisons
Morrisons.com
Aldi
Amazon.co.uk
B&M Bargains
Bargain Booze
Booths
Boots
Boots.com
BP
Budgens
Co-op
Costco
Farmfoods
Heron Foods
Holland & Barrett
Iceland
Icelnad.com
Jollyes
Lidl
Lloyds Pharmacy
Londis
Maltsmiths' Pubs
Marks & Spencer
McColl's
Nisa-Todays
Ocado
Ocado.com
One Stop
Pets at Home
Premier
Savers
Shell
Spar
Superdrug
Superdrug.com
The Food Warehouse
Today's / Day Today
Waitrose
Waitrose.com
Wasabi
Wetherspoons
WH Smith
Whole Foods
Wilko
The Range
Phew!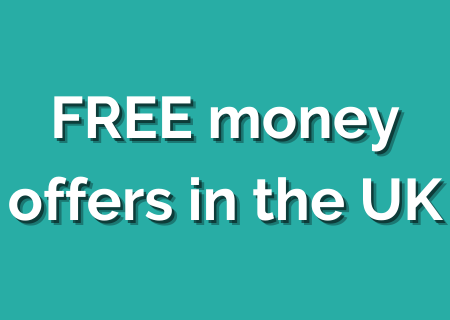 If you live in England or most of the UK, then it's likely you are going to shop in at least one of these places!
And if so, then you could be missing out on saving money on your purchases if you're not already using CheckoutSmart.
I now make it a habit to check CheckoutSmart, GreenJinn and Shopmium before heading to the supermarket for our weekly shop.
I might then choose a snack or plant-based milk, for example, that's on offer on the app, instead of what I might have been planning to buy.
Sometimes you can even get items for free and therefore 100% cashback, so it's always worth checking these apps for freebies too!
Examples of CheckoutSmart cashback offers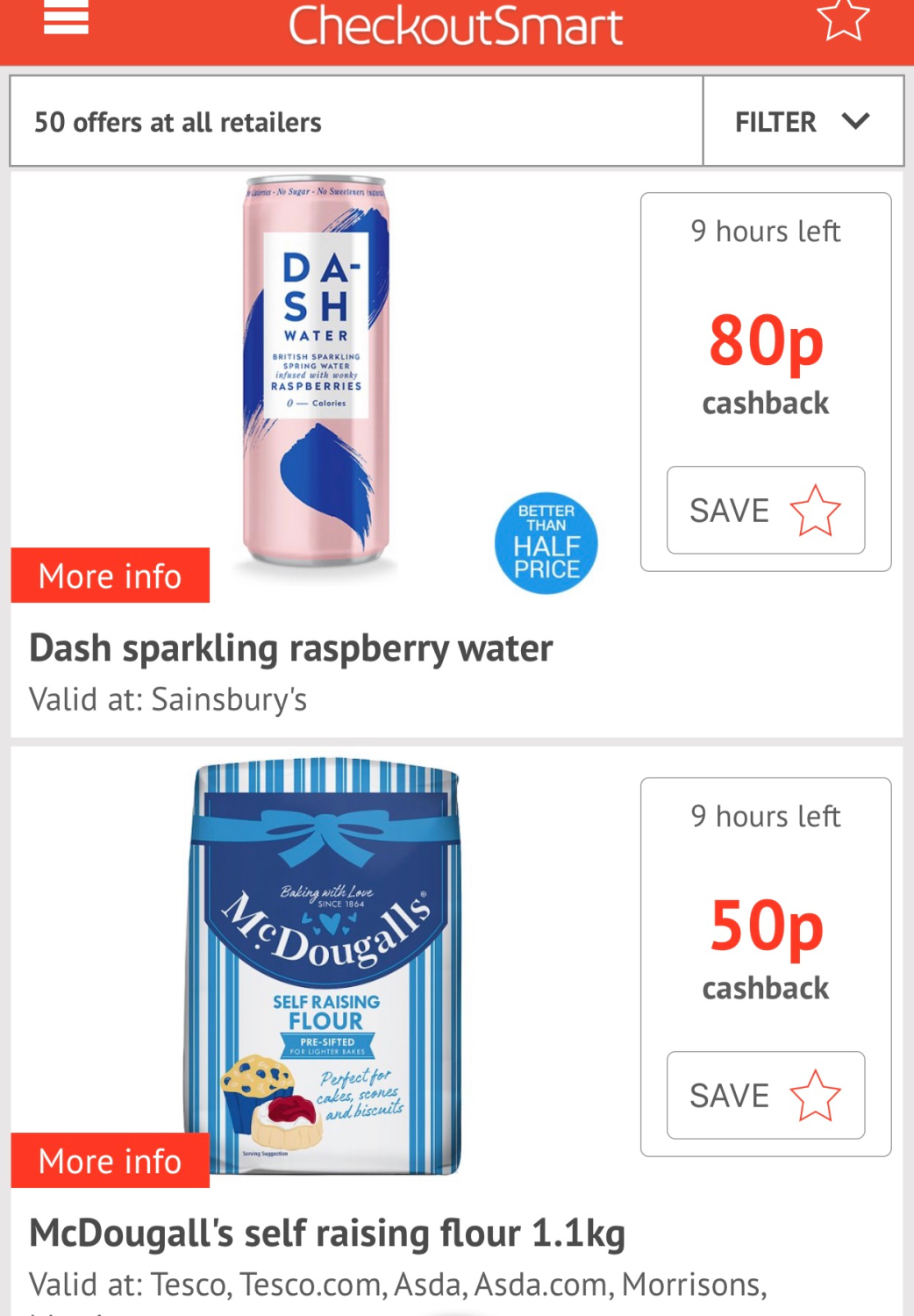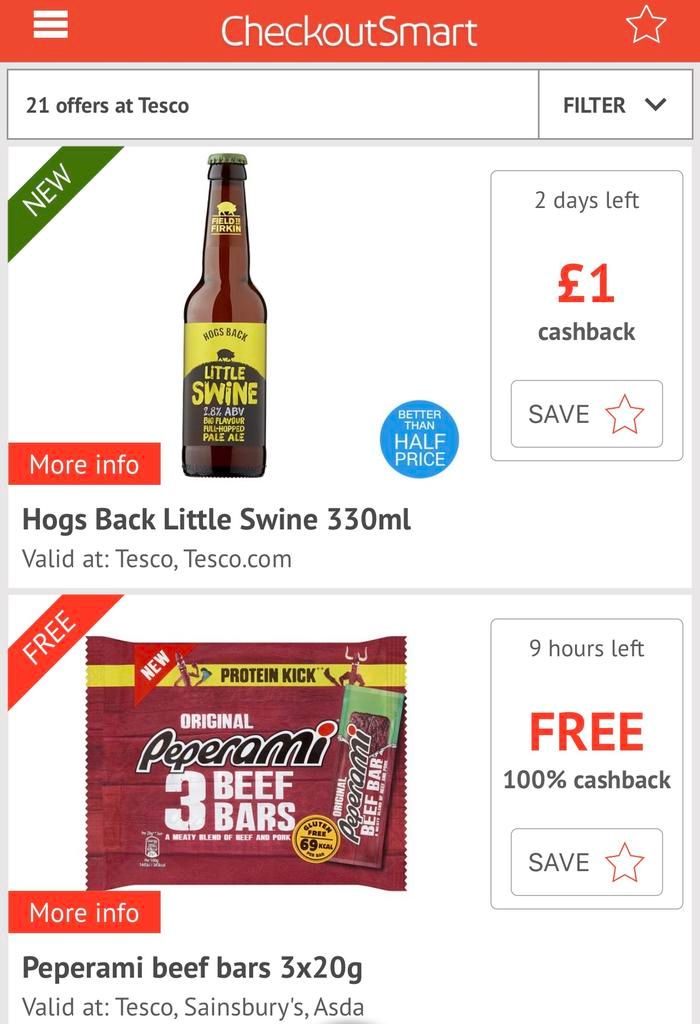 Are ClickSnap and CheckoutSmart the same?
You may already have the ClickSnap app which has exactly the same offers as CheckoutSmart.
The difference is Clicksnap is linked to cashback site Quidco and the money will be added to your Quidco account.
If you'd rather be able to withdraw your money directly to your bank or PayPal then use CheckoutSmart. If you want it to go to your Quidco balance then opt for the ClickSnap app instead.
CheckoutSmart is another great app that can save you money on your in-store purchases. By using it in conjunction with other receipt snapping apps and cashback apps, you can really maximise your savings and get more money back in your wallet!
Sign up at https://www.checkoutsmart.com/register
Please pin me!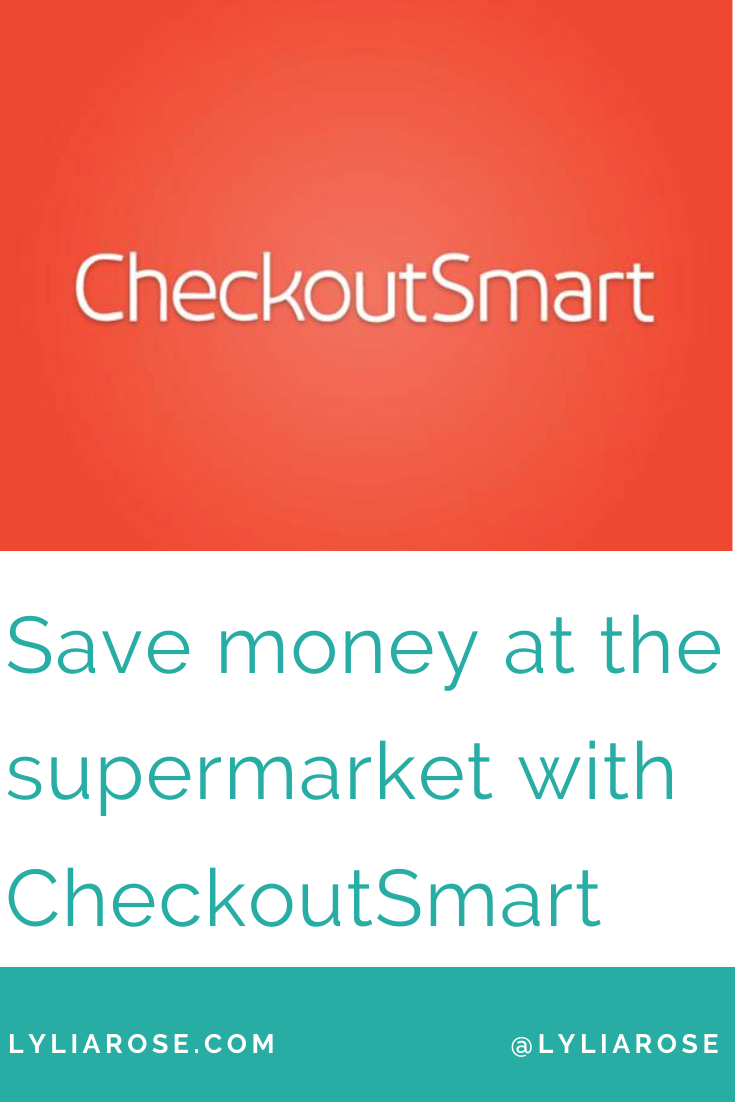 More ways to save money at the supermarket
How to save money at the supermarket with Shopmium
5 ways to save money on every store shopping trip
ZIPZERO app review: snap receipts to save money on household bills
Save money at the supermarket with coupon app GreenJinn
List of 8 apps that turn UK receipts to cash
Make money at home from receipts with Receipt Hog and Shoppix
HuYu– earn gift cards with your supermarket receipts
SnapMyEats–Amazon gift vouchers in exchange for your food receipts
Save money on your mobile phone bill with Airtime Rewards
More popular blog posts and pages
Save money online with this list of UK cashback sites
List of websites to find paid blogging opportunities for your blog
Online resources to make money at home
3 tips for cheaper car insurance
How to cut household expenses with renewable energy
3 eco-friendly subscription boxes I use and love