5 ways to save money on a European family road trip
Posted on
At the end of July we went on an eight day European road trip with our two young children for the grand total of £1400 which I think is a pretty good price!
We could have even made it cheaper as we did eat out a few times. We also had to purchase European breakdown cover at a cost of £150 for annual cover as our van is 24 years old. Nowhere else would cover such an old vehicle, so this was a high cost compared to if you have a much newer car.
Our travel insurance had also run out and as Reuben has a medical condition this cost us £50. So technically, if you take these costs off which will last us for a year's worth of trips then our road trip only really cost £1200!
Originally we only wanted to spend £1000, but we realised this was probably quite adventurous.
Anyway I think we did pretty well considering we travelled 1700 miles in eight days, got a ferry, camped, stayed in an Airbnb, visited three countries and drove through five countries!
How to save money on a road trip abroad with kids
You can find the whole adventure on my travel blog, but today I wanted to share with you some tips on how to save money on a European road trip with kids.
Below, we'll explore how we saved money by:
Camping
Finding cheap accommodation with Airbnb
Taking our own food
Finding free things to do
Getting cashback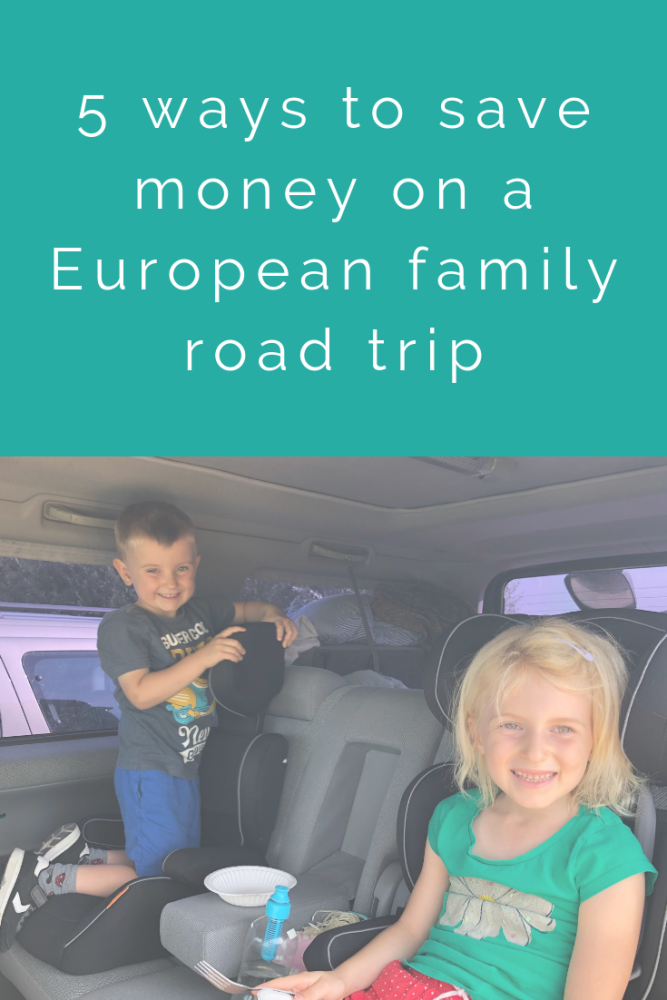 Camp
Accommodation can really eat into your travel budget. Whilst a fancy hotel is probably my preferred option, it is a bit luxurious and especially with kids. My mind is actually changing on staying in expensive hotels as I'd rather spend less on accommodation and be able to travel more instead!
The cheapest way to travel has to be to camp. We managed to find a campsite for two nights in Amsterdam for around £75 in total. I thought this was a bargain! We had to walk 10 minutes from the campsite and hop on a free ferry that took us to the centre of Amsterdam in around two minutes. We were so close. The campsite was also really well equipped and the staff were so friendly.
You can take a cheap tent, a campervan, a car tent box or the campsite we stayed at even had small wooden pods to hire for the night.
I'm pretty sure we'd have struggled to find a hotel that cost as low as this for one night, let alone two nights as a family of four.
To prepare for a family road trip with kids, I'd definitely advise booking all your accommodation in advance!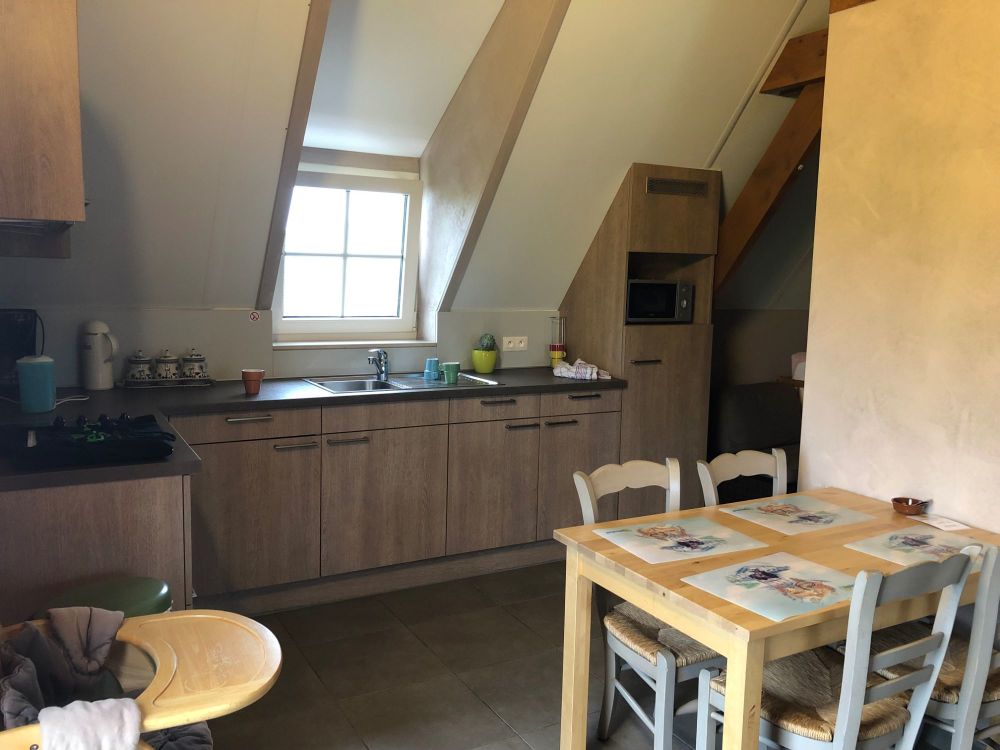 Find cheap accommodation with Airbnb
My second tip is to look on Airbnb. This is fast becoming my favourite way to find accommodation when we don't want to camp. There are so many options that are cheaper than hotels, plus you get so much more.
When we were in Bruges I found hotels were charging £300 per night, perhaps as we were booking with just over one week's notice, but still. I tried Airbnb and found a two bed apartment for just £60 per night. What a difference!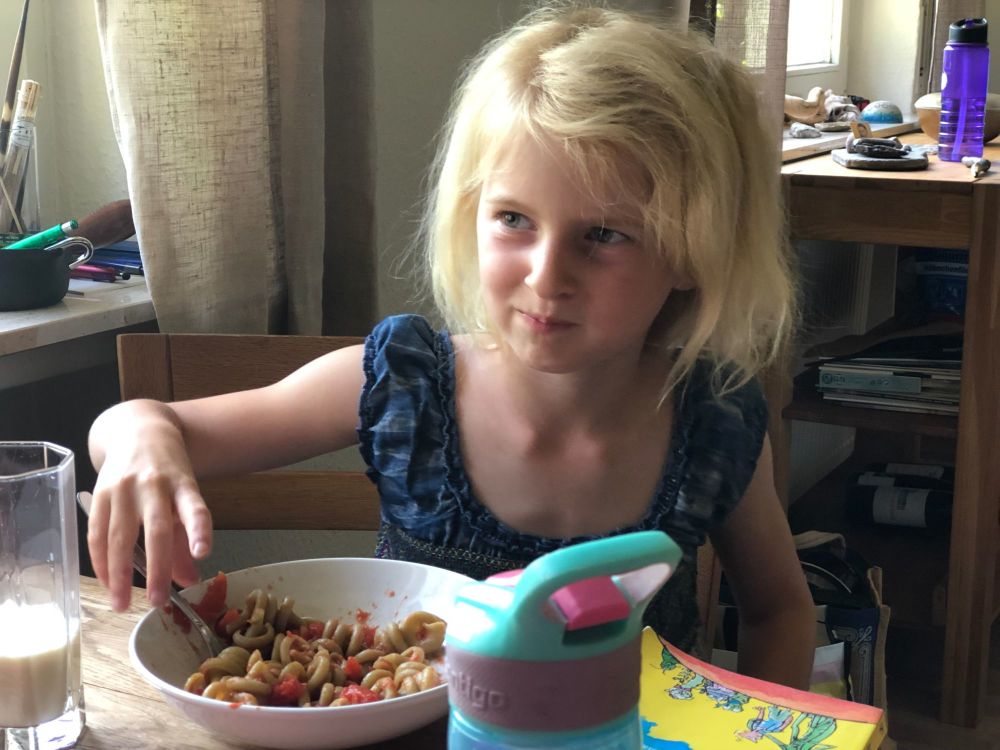 Take your own food
The best part about travelling in your own car is you can take your own food and save a small fortune!
We did eat out around 3-4 times during our whole eight days, but the rest of the time we ate food we took or we grabbed ingredients from a supermarket.
Eating our own food saved us so much money. We did a food shop before we left and got as much dried food as possible that didn't need a refrigerator.
Each day we made a packed lunch to take with us. This included things like: peanut butter on rice crackers, tinned pineapple, tinned sweetcorn, a fruit pouch, fruit, a dried fruit bar and so on. This enabled us to eat healthy when travelling abroad too, in comparison to eating out everyday.
In the evenings, depending on where we were staying, we either ate out as a treat (but only a handful of times and you can save more money by never eating out), cooking Naked noodles or Naked soup which just needed hot water (from our camping stove and kettle when we were camping), pasta and chopped tomatoes or beans on pitta bread (when we had accommodation with a kitchen).
We also distil our own water at home and took around 10 litres with us which lasted a few days before we had to start buying any bottled water.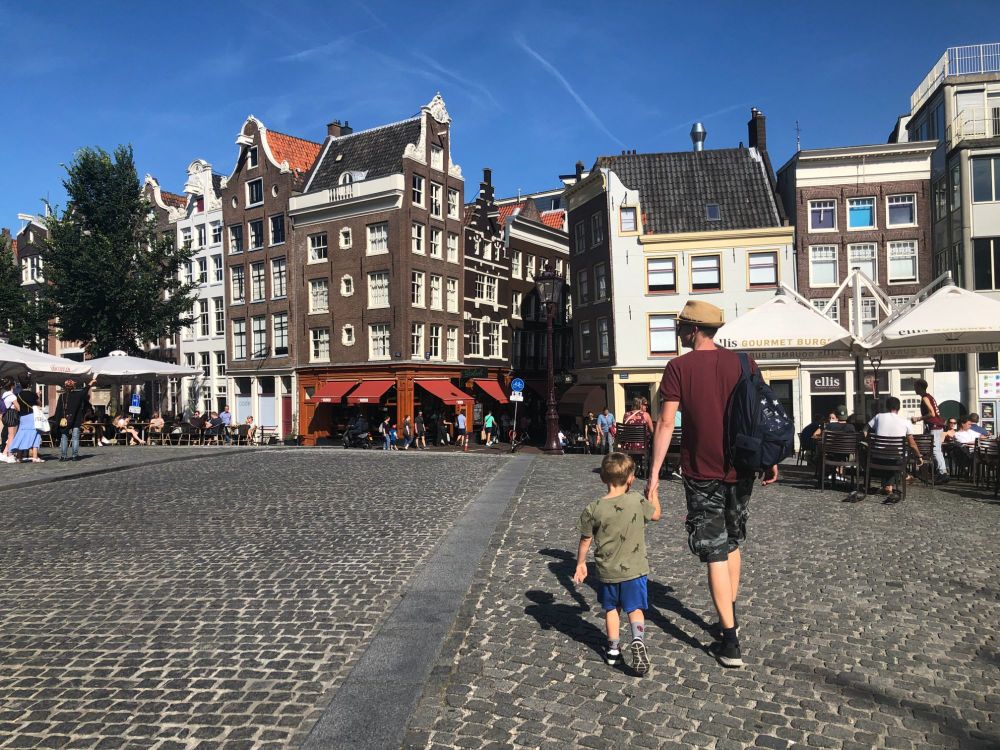 Find free things to do
Luckily one of my favourite things to do is to explore places on foot. I'm also partial to a boat trip, but quite happy to mull about taking in the sights, people and experiences on foot.
When in Amsterdam we walked 14km! Poor kids! They did great. We did also get a short tram ride at one point, a free ferry and we had pre-booked a boat tour which was the only paid activity we did for the entire eight days!
The best thing about Amsterdam and Bruges are they are very picturesque cities with canals, beautiful architecture and cobbled streets. They are perfect to just wander around on foot to see the sights which saves a great deal of money!
In Amsterdam we also went to the OBA Bibliotheek which is their library. It's obviously free to enter as it's a library and we were given a tip to go there as on the top floor where the café is, you can see the whole of Amsterdam from the balcony. It was a great discovery and it was free.
There are also free ferries in Amsterdam so the kids loved hopping on one of these to get across the water!
We also went to parks in every town and city we visited which always have things for the kids to play on, structures, statues, lakes, water features and more to see. In Munster, Germany we went to a swimming lake called Flugenhofsee where you can swim, walk around the lake, go on the beach next to the lake and the kids could play in a playpark on the beach. It cost nothing!
It's a great idea before a family holiday to research the area and find things to do.

Get cashback on your purchases and bookings
We managed to make some cashback on our trip too!
You can get cashback on your DFDS ferry from Dover, an experience booked with Viator (a Tripadvisor company who we booked our Amsterdam boat tour with), European breakdown cover and even on your travel insurance.
It's free money back for things you're buying and booking anyway, so always check if you can get cashback on Top Cashback and Quidco before booking anything!
Find the best UK cashback sites here!