Travel + money: 10 things to organise before a family holiday
Posted on
Once you've found the best price and booked the hotel and flights, it's time to get your family ready for your upcoming holiday. When you have kids, this process can seem incredibly stressful. Even though an exciting holiday is upon you, there are certain things that you need to organise before jetting off – whether you're heading off to a nearby destination or further afield.
To help make this process a little easier, here is a list of the top 10 things you must do before you leave on your getaway.
1. Check passports
This is a crucial one. Before you head off on your holiday with your family, you need to ensure that each of your passports are in date. If you find that your passport is expiring within the next 8 months, you need to apply for a new passport BEFORE you book your holiday.
Any passport that has less than 6 months left won't be accepted – so to make sure that you're not facing this stress, get a new one in advance. New passports are quite pricey, so you'll need to factor this into your holiday budget if renewals are needed.
2. Look at luggage allowances
When you have a family, you might find that you're over packing for your holidays. From the kids games to more clothes than you realistically need, you could face extra luggage costs at the airport if you're not careful.
To prevent this from happening, make sure that you're aware of the luggage allowances on the flight that you're booked on before you head off to the airport.
As well as not having to pay extra, you'll also have the spare room to bring back any souvenirs from your holiday – without the worry of going over the allowance on the way home. To keep on track with this, it might be worth buying a portable weighing device, to test out the weight of your luggage before returning.
Or, before you leave home make sure you weigh your case and leave sufficient weight and space for bringing things home.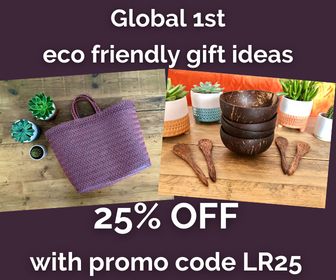 3. Buy travel insurance
This is incredibly important. When you've booked your holiday, you should always get insurance for travel. Protecting you and your family when you're abroad, it will cover you by providing 24/7 emergency assistance, cover for pre-existing medical conditions and for any cancellations that occur.
Without it, you'll find that you have to pay expensive hospital bills and that you don't get back any money that you've lost if your holiday is cancelled – two major complications that will impact both you and your family financially in the long term.
It's not the law to travel with insurance, but it's highly recommended. Without it you could face bills that are beyond your means and land yourself in some financial trouble.
4. Organise travel money
Another crucial step, your travel money will cover all of the costs accrued on the holiday – from meals at restaurants, to activities and souvenirs. Before purchasing your holiday money, however, it's a good idea to compare and contrast the various rates for the currency you need.
You might find that certain places – such as Sainsbury's and M&S have different rates. So it's good to find the best exchange rate possible.
5. Pre-book airport parking
Before heading to the airport, consider organising parking in advance. Saving you time and money, you can have the peace of mind that you've got the best deal and the knowledge that your car is in a safe place. There are plenty of providers that you can use for this, including APH and Purple Parking.
However, similarly to exchange rates, prices can vary depending on the provider and the length of your holiday. So it's always worth hunting around for a good price first.
6. Book your rental car in advance
If you and your family want to travel around when you're on holiday, think about booking a rental car online before you go. If you leave it until you get to your destination, you might face more expensive prices. You also might find that your ideal rental vehicle isn't available, due to the demand at the airport.
By looking online for a rental car, however, you can save some money and have the peace of mind that it will be there waiting for you from the moment that you get off the plane.
An essential aspect of many family holiday (especially if you're heading to a far-away destination that requires a car to explore it - such as the states), you won't have to worry about waiting in long queues in the arrivals gate whilst trying to keep your kids entertained.
You can also find cashback deals and promo codes if you book online in advance.
7. Pack, pack, pack
Now comes the most stressful time for many families – packing. Trying to organise what both you and your kids are going to wear for the next week or so, can take time and effort. Which is why it's advisable to do this in advance.
Often, families leave this until the last minute – still washing clothes and packing the night before. And whilst family life can be stressful, to ease the stress when you want to get your holiday off to a good start, it's worth doing this as soon as you can. This is especially important if you're going on a long holiday that requires certain medications, toiletries and clothes.
8. EHIC cards
If you're heading to the continent, it's vital that you check that your EHIC cards are in date. Along with your travel insurance, your EHIC will cover any medical costs you accrue when on holiday. Even if you don't have to use this during your getaway, it helps ease the financial burden and stress in the case of an emergency.
If you can't find your EHIC card, you will also want to replace this far in advance of your holiday, similarly to your passport.
This card does not replace travel insurance and private hospitals might not accept it, so you'll need insurance cover too.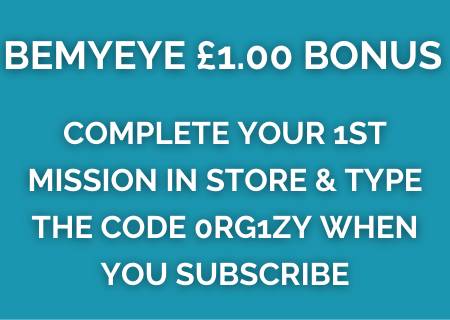 9. Make sure your home is safe
A major concern of many parents is whether their home is secure and safe before they head on holiday. And whilst this stress might not ease, there are certain things that you can do to make sure that it's as secure as it can be. Now, this doesn't mean that you have to invest in extortionate security that will make your home like Fort Knox.
But by making certain changes, you can go on your holiday without thinking that your home is easily accessible by thieves. Firstly, you should ensure that you have a working house alarm if possible and that you set this before you go away. An alarm is an immediate sign to burglars that your house is safeguarded.
You should also make sure that all of your doors and windows are locked, hiding the keys in safe places. Even if you live in a neighbourhood which is considered to be safe, you don't want to tempt in robbers by putting the keys on show. Similarly, you should hide any laptops, jewellery or other expensive items away from windows.
If you want to invest in more high-tech equipment, you could also install a security camera or a motion-detector doorbell (such as that offered by RING). This will allow you to see the exterior of your property, no matter where you are in the world.
10. Ensure you have your boarding passes
You've made it! You've done all the above and you're about to leave the house to go on holiday. Before you do, however, do a final check that you have all of the passports and all of the crucial documents – including your travel insurance, hotel confirmation and boarding passes. Without a boarding pass, you won't be able to get through security and to your gate.
So just before you hurry off out the door, check that you have each family members boarding pass for the outbound and inbound flight. Although many airlines now make these available on mobile phones, it's always worth having a physical copy, in case the machine doesn't accept your virtual boarding pass.
There's a lot to organise when going on holiday, but hopefully this checklist will ensure you don't forget anything important!
Travel blog posts
How to save money on family holidays and day trips
A list of 50 free and cheap things to do in the summer holidays with kids
Save money on UK family days out with Kids Pass and sign up for just £1
7 free things to do with kids at Center Parcs Longleat
Mustard car insurance comparison promises to beat your cheapest online quote
Ways to save money while on holiday
Save money with my Airbnb refer a friend discount code: up to £34 off your booking
3 tips to save money for cheap car insurance
Money and travel tips: UK to USA
Please pin me
Collaborative post