Should you plan a UK break for later this year?
Posted on
Right now in the UK most people are adjusting to the current lockdown that does not allow people to leave their home unless it is absolutely essential. This includes going out to an essential job, taking food and supplies to vulnerable people, one bout of exercise in your local neighbourhood and going to food shops for essential supplies.
Unfortunately all other outdoor activities and travel is currently banned. Flights are grounded and any current travel plans will have been cancelled. It's disappointing for those who had travel plans already booked, but hopefully these can be rescheduled or refunded.
For now, to brighten the mood for those who love to travel, I want to suggest planning a UK break to look forward to later this year.
Here's why.
Something to look forward to
Right now all non-essential travel is banned and we have no idea for how long. Therefore it's better to only plan a trip away and don't book anything just in-case. Even when it is all over there is the risk of a second wave of the virus so it's difficult to really set holiday plans in stone.
For now it's better to make a plan of where you'd like to travel to within the UK and come up with a few options. Don't have your heart set on one place in case they don't reopen or become fully booked. Instead find a few places you'd like to visit and be flexible with your choices.
Once the travel ban is lifted then you can book one of your chosen places for your desired dates.
Even just having some loose travel plans can make you feel better. It will give you something to look forward to once all this blows over (and hopefully it will, soon).
Being stuck at home and not going outdoors can certainly allow cabin fever to creep in, so it's a good idea to stay positive and make plans for the future that don't involve being stuck indoors!
It will no doubt be the best holiday ever after being restricted on travel for so long and the most appreciated travel you have ever taken!
Just don't absolutely set your heart on it happening this year as we've no idea what will happen with the coronavirus pandemic. Be flexible with your plan and accept that it may have to keep moving back. Save the money and book last minute if you can, when you are absolutely sure you can go.
Update August 2021: Make sure you check for the latest guidelines before you travel. Whilst much travel is now allowed in the UK for residents, it may be different if you are coming from another country. ETA UK say: 'The UK government recently announced new measures which will allow overseas visitors to enter the country once again. Travellers are now required to complete a new public passenger locator form prior to departure and, in some cases, self-isolate on arrival.'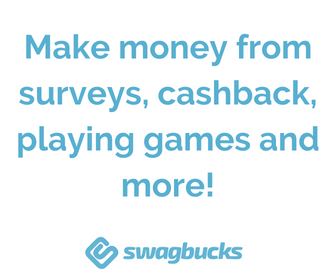 Support the UK economy
The UK economy and small businesses in particular are really being hit by this lockdown. It's so sad to see the news of businesses having to close or suffering because of the new rules. For this reason I am suggesting planning a break in your home country, the UK, to really help to boost the economy locally once the travel ban is over.
We need to support our local travel companies, big and small, to get things back to normal and running again. It's scary to think that this lockdown can create a recession again and I hope that's not the case. Hopefully retail and travel will pick up quickly afterwards, jobs will quickly be created again and things can get back to normal. Hopeful I know!
Support UK public transport
You can even help the travel transport companies by making a vow to take public transport as much as possible when this is over, instead of driving everywhere whether that's on your holiday or not.
It's easy to take train travel when you are on your holiday in the UK to maximise the number of locations you see whilst supporting UK transport companies at the same time.
If you holiday in Brighton for example then consider the train going from Brighton to Chichester which takes just under one hour and will allow you to see even more sandy beaches and beautiful countryside.
This means you'll support the trains and also at least two UK holiday destinations during your UK break.
A train ride is also really fun if you're holidaying with kids - it's an activity in itself!
In fact, you can even support small businesses, public transport and have entertainment in one go with Beatles tours in Liverpool or Harry Potter tours in London, for example.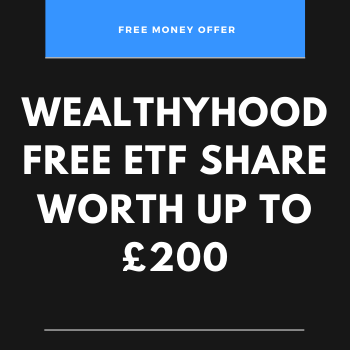 Plenty of time to save
It's not looking likely that things will turn back to normal anytime soon in the UK and we could be on lockdown for a few more weeks. Even then, we don't know when travel bans will be lifted or when certain business types will be allowed to operate as normal again.
This means it's better to make any loose travel plans for the end of summer or even better, the start of autumn.
Not only does this allow enough time that hopefully we can actually go ahead with these travel plans, but it also gives plenty of time to save.
Many people have to live off a reduced wage for now so money might be tight and having a long time to save for a holiday is needed. For others their pay might be the same, but they have less travel costs and activity costs currently so it's the perfect time to save extra cash for a future travel adventure.
To get you started on your holiday savings click here to easily get £5 free cash and find lots more free money offers on my website!
Ultimately, I think it's great to have something to look forward to and get excited about to keep spirits high. Life might not return to normal for a while yet, but once it does we'll all be desperate to get out of our local neighbourhoods and explore the amazing UK once more!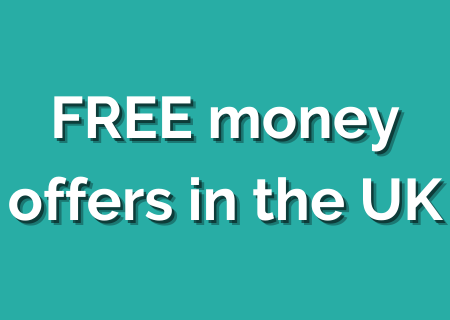 How to save money on travel
How to save money on family holidays and day trips
A list of 50 free and cheap things to do in the summer holidays with kids
Save money on UK family days out with Kids Pass and sign up for just £1
7 free things to do with kids at Center Parcs Longleat
Mustard car insurance comparison promises to beat your cheapest online quote
Save money with my Airbnb refer a friend discount code: up to £34 off your booking
3 tips to save money for cheap car insurance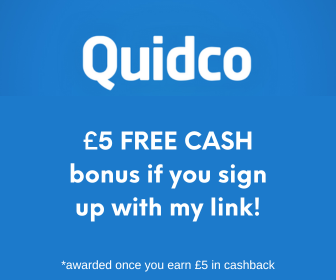 =