How blogger + influencer marketing benefits your business
Posted on
Luckily in the digital age, marketing a business is easier than ever with so many options online to reach your target audience. One rising and popular option to market your business is by using the power of influencer marketing and utilising the services offered by bloggers. Influencer marketing, as a relatively new marketing approach, helps businesses to increase their brand awareness and engage more customers with the help of influencers from different platforms (Social media, Youtube, etc). If you are wondering how to find influencers for your brand, influencer marketing platforms such as Humanz, Grin, and Upfluence can help you. These platforms offer filters that allow you to select all requirements and find the best person who will fit your brand.
In this blog post I will share the benefits of using bloggers and influencers to market your brand. But before we begin, what are influencers and bloggers?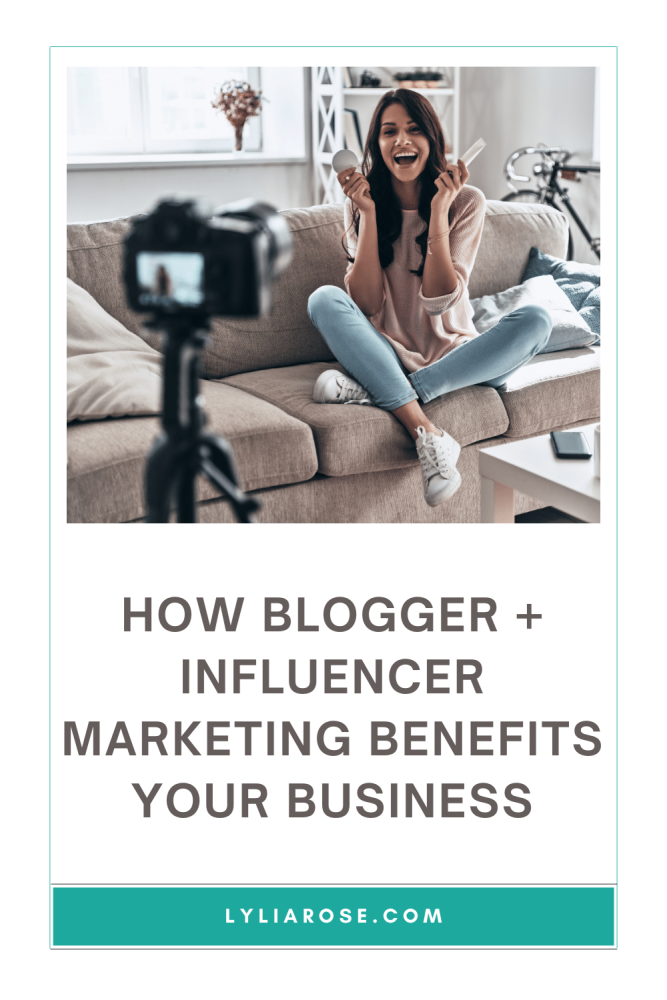 What are influencers and bloggers?
The term influencer and blogger has become interchangeable in recent years, but they can actually be quite different.
An influencer is anyone who has a substantial following or engaged audience who are quite literally 'influenced' by what they say, do or purchase.
Influencers are usually found on social media platforms where they regularly share content and interact with their audience. However, an influencer can also be a blogger who influences their audience through a website.
Bloggers, on the other hand, aren't always influencers. A blogger has a website where they write regular articles on a topic of their choice, sometimes on multiple topics. Bloggers might not always have a dedicated and engaged audience like an influencer, but various visitors who find their articles through search engines or other methods.
Even if a blogger isn't an influencer they are still a valuable tool for advertising your products to a wider audience. Read on to discover how bloggers and influencers can benefit your brand.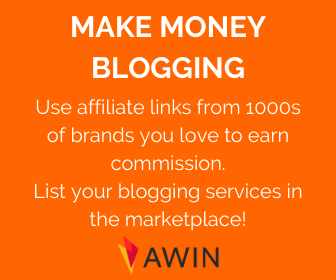 How influencer marketing can benefit your brand
Influencers are able to get your product or brand in front of their audience. It's a great way to quickly increase brand awareness and reach the influencers ready built audience, much quicker than you might be able to build your own audience if you are a new business.
Even if you are an established business, it's a way of reaching an audience that might otherwise not know you exist. As well as the influencer marketing your product to their followers, it's also an effective form of advertising.
Whilst people are sick to death of adverts from large corporations, they trust actual human beings and listen to their recommendations, which is why influencer-generated content has great ROI.
Millennials and Gen Z no longer interact with the media in the way people used to. They don't necessarily buy newspapers and magazines or even watch 'regular' TV. Instead they favour social media, blogs, online life and TV subscriptions like Netflix or Amazon Prime. Trying to reach this generation through traditional media is a waste of time. If they're your target audience then you need to reach them through online marketing, social media marketing, influencers and bloggers.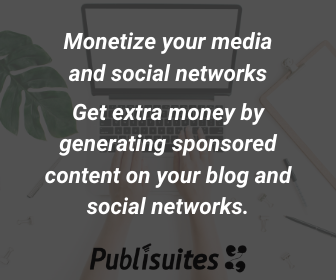 How bloggers can benefit your business
Even though I said bloggers aren't always influencers, they do still have a level of influence. People read their articles and what a blogger says can always have some influence over a person's buying decision.
A dedicated review of your product, service or website on a blog will generate increased brand awareness and could even lead to increase sales. If the blogger's review ranks well on Google then your potential customers will read their opinion when deciding on your brand.
Many bloggers already share their blog posts on social media channels to increase their readership, giving your brand even more exposure.
Some bloggers offer services that are of benefit to your digital marketing efforts too. Hosting adverts, guest posts and getting valuable backlinks from authoritative blogs can benefit your SEO (search engine optimisation) for your own website, helping you to climb the rankings on Google and rank for certain keywords.
Another benefit of using blogs to market and advertise your brand is the cost-effectiveness of the advert when you consider the longevity of the collaboration. Many bloggers will leave a blog post up indefinitely or at least for the lifetime of the blog. This is in stark contrast to other online ads and media publications who will charge skyrocket prices for short term adverts.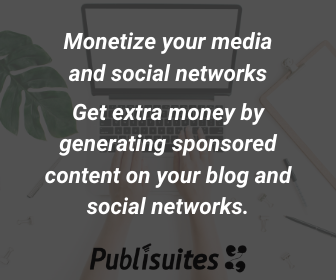 How to reach out to bloggers and influencers
Many bloggers and influencers are happy to be contacted regarding suitable collaborations. Before you contact, check out my blog post to learn the right way to do blogger outreach. There are certainly some rules to follow to ensure an effective partnership, such as choosing appropriate bloggers and influencers that suit your brand and their own lifestyle, as well as valuing their time and resources with an appropriate fee.
Don't forget about sending your products to influencers as well. This will help to raise more awareness about your brand, especially once you add some custom design elements to make the influencers feel special and be excited to share about your product, showing the luxury influencer box you sent them.
You can usually find an email address to contact an influencer in their bio or details of their agency if they belong to one. Bloggers who are happy to accept brand collaborations often have a work with me page on their website or a contact form.
Looking for even more ways to market your business? Try these:
44 ways to market your small business
6 cheap ways to market your small business
Actionable tips to help you grow your small business
5 ways you can improve your online store
How to get your business seen in a crowded online marketplace