How to save money on your mortgage
Posted on
One of the biggest purchases most people will make in their lives is to buy a house. Also, many people cannot afford to buy a house using cash as they are simply too expensive being hundreds of thousands of pounds. This means many of us have to loan the money from a bank, or other financial lender, in the form of a mortgage - a loan that can span decades and involves high amounts of interest.
So not only will the biggest purchase you ever make be a house, but the largest amount of money you'll ever borrow and the largest amount of interest you'll ever pay will be in the form of this mortgage.
Interest rates are currently at an all-time low on mortgages, but the interest still adds up. More than half of my own mortgage repayment each month is actually interest! It's always a shocking figure to see, when we realise at the end of each year we've barely made a dent in the actual mortgage loan itself and have mostly been making interest payments.
For this reason, it makes sense to find ways to save as much money as possible on a mortgage. It's one of the biggest loans you'll ever take out, for the longest period of time and it will cost a small fortune in interest payments!
Here are some tips to help you save money on your mortgage.
Choose the right mortgage
Don't just assume you need to go to your current bank and get a mortgage - there are numerous lenders out there who want your custom and offer enticing fixed term mortgage deals that might be better than your own bank.
You can enlist the help of a mortgage broker or mortgage advisor to find the best deal for your current circumstances, or there are many online comparisons so you can search for yourself.
Use a free mortgage broker
Many companies want to make it easy for you to choose a mortgage yourself and not have the extortionate fees that some mortgage brokers might charge, so check out websites like Habito who offer an online mortgage broker service for free as well as unbiased, free advice.
Make overpayments
Most mortgages allow you to make overpayments of up to 10% of the outstanding balance per year, without a financial penalty. Check your mortgage terms and conditions to find out for sure, then you can start to make overpayments up to this amount each year.
These overpayments will reduce the overall amount of interest you pay on your mortgage and can help you to pay back your mortgage early.
Look online for mortgage calculators to see exactly how much money your overpayments will save. Even something as small as overpaying by £50 per month can drastically reduce the overall amount of interest you pay, by thousands! If we overpay our mortgage by £50 per month, we'll save over £6000 in interest.
Don't forget to re-mortgage when your fixed deal ends
You could be simply throwing money away if you stay on your lender's standard variable rate (SVR) when a fixed deal term ends. If your mortgage is coming to the end of a fixed term then start shopping around for a better deal.
"A typical fixed rate mortgage with a remaining balance of £180,000 could work out at around £213 cheaper compared to the average standard variable rate. That's a potential saving of over £2,500 over a year." Money Aware
You can usually switch to a new deal just before your existing deal runs out, so check your paperwork and find out the earliest date you can switch without a financial penalty. Put this date in your diary and start looking for a new mortgage deal with the best interest rates a few weeks prior to this.
It can take a while to find the best deal and to get the paperwork in order, hear back from solicitors and whatnot, so plan ahead so you don't waste any money continuing to pay your old lender.
Also, check out the website Dashly that monitors your mortgage 24/7, for free, to let you know when you can switch and save money on a better mortgage deal.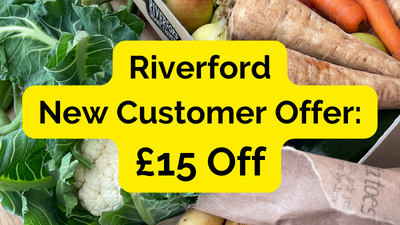 Check for fees
When choosing a mortgage for the first time, or when it's time to re-mortgage, check all the fees, not just the interest rates.
Some of the lower interest rates may mean the mortgage has a high product fee - this is a one-off payment also known as a completion fee, booking fee or arrangement fee. It can be a couple of thousand pounds, so it needs to be factored in to your calculations.
Mortgages without product fees will usually have a higher interest rate, so you need to work out whether paying a product fee and having a lower interest rate for your mortgage term works out the best.
Seek compensation if you were mis-sold a mortgage
If you believe you were mis-sold a mortgage, then you could be entitled to compensation. You may have been overpaying as you were poorly advised to choose a mortgage deal that was not right for you, perhaps to gain a dodgy broker an additional compensation.
If a mortgage isn't suitable for a customer and the risks weren't adequately explained, then it was probably mis-sold.
Find out more about how you might have been mis-sold a mortgage and what to do next in this blog post: Were you mis-sold your mortgage? If so, you may have a claim.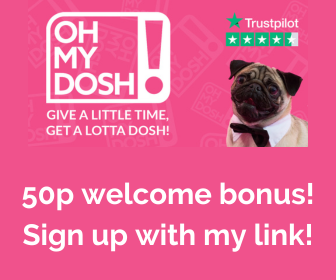 Get a revaluation
When re-mortgaging, make sure you revalue your home. It's likely its value has increased since you took out your previous mortgage deal as properties usually increase in value every year.
This higher valuation will work in your favour as it means your loan to value ratio (LTV) will be lower, opening up more mortgage deals and better interest rates.
Sometimes the new lender will insist upon their own valuation of your property and other times they will take your word for it if it matches their property valuation database.
You can always call out a few estate agents to value your property if you are intrigued. You can also make use of free online valuation tools, such as Zoopla.
Final word
There are many ways to make sure you are not overpaying on your mortgage when you don't need to, as well as making overpayments to save money overall.
Want even more money saving tips? Check out my huge list of ways to save money and also my family finance tips!
Read these related blog posts next: