How to create an eco-friendly and money saving home office
Posted on
More and more of us are working from home than ever before. This means many people are suddenly converting that spare guest bedroom that never gets used into a more practical home office space.
If you have the extra space in your home for a home office, then it's a great idea to have a space separate from the rest of the home that can be dedicated to work. It helps to ensure a better work-life balance by keeping work away from the main house and your private life.
However, if you are suddenly creating a home office for the first time then you might be wondering how to go about it in an eco-friendly way. With the economy fragile, you might also be wondering how it can be done with money saving in mind too.
Luckily being eco-friendly and money saving, often go hand in hand. Here are some of the best ways you can create a more sustainable home office and save some money in the process!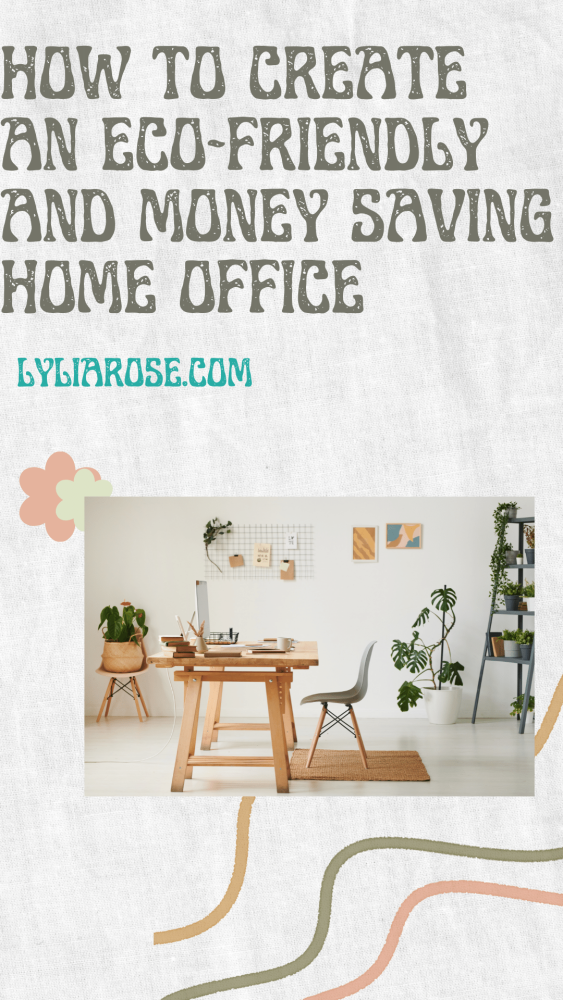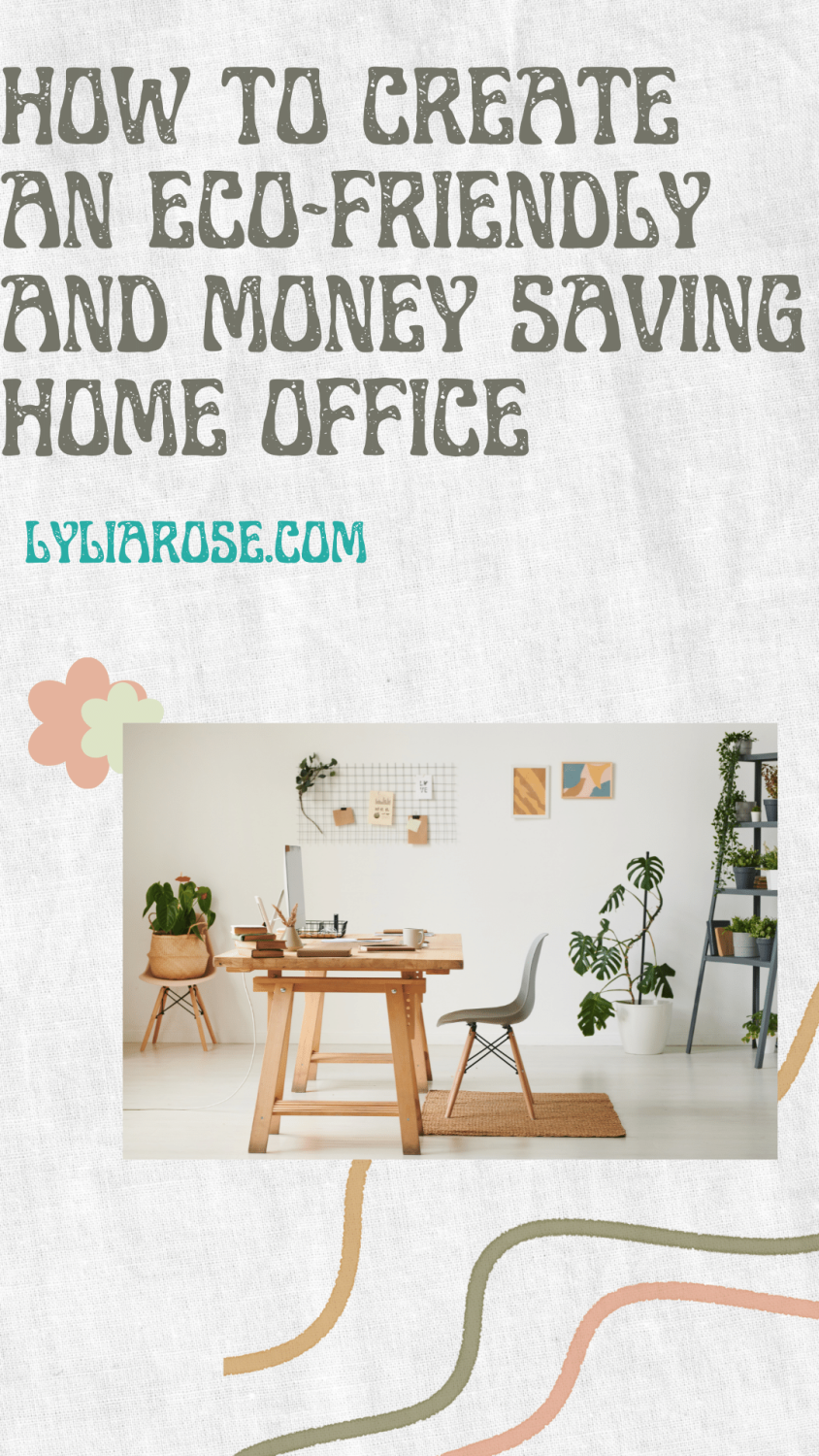 Choose preloved furniture
If you're looking to save money and the environment then there's nothing better than sourcing preloved furniture to furnish your home office. You can still find beautiful pieces to modernise your home.
This stops used items from ending up in landfill and gives them a newfound purpose. If you buy from charity shops then you can also give your money to a good cause at the same time. Or even if you buy locally from private sellers in your community, you can support individuals instead of lining the pockets of greedy CEOs from large corporations!
If you're quite handy with DIY or creative then you may be able to source some free furniture locally that needs a little TLC. If you have the time and creativity then you can fix and upcycle furniture otherwise destined for the junkyard to totally slash costs on your home office.
Some people simply leave unwanted furniture on their driveways with a note to say it's free, or you could ask in local neighbourhood Facebook groups to see what people might have available.
Opt for LED lighting
It was only recently that I fully investigated all the reasons why LED lighting is an eco-friendly choice. We've all heard time and time again that LED Lighting can save us money and is the greener choice, but do you actually know why?
Here's the answer:
LED lighting uses less power - they will save money by using less energy
LED lights last longer - they last much longer than conventional lighting options which means less landfill waste and less costs replacing bulbs
LED lights waste less energy - they also waste less energy as heat, converting most of the energy used into light
LED lighting distributes light better - they can distribute light better and more directly, meaning you can use less lights in certain environments to create the same effect without light being wasted
LED lighting is brighter - the lights are brighter, even if the wattage compared to a traditional bulb is lower as more energy used is converted to light
LED lighting is nontoxic - when it comes to throwing out your LED lights, they do not contain harmful toxins like mercury which can damage the environment
If you can choose the lighting for your home office then opt for LED. You can find regular bulbs, downlights and even LED panels to suit your lighting needs.
Light naturally
Of course there are times you need to switch the lights on, such as dark evenings and mornings, but if you find yourself constantly turning the lamp on, then could you reorganise your room a little better?
By making the most of any natural light and placing your desk by a window, you can stop the need to waste electricity by having a light on all day.
Go digital
Whether it's your business accounts or invoices, there is no need to print anything out nowadays. Everything can be sent digitally and stored digitally, meaning you can save money on expensive ink, but also prevent wasting trees and paper unnecessarily.
If you're not already digital in your home office then look at the paperwork you print. Do you really need to have these things on paper? Or is there a way each item can become digital only?
There are lots of digital software applications for you to organise and manage business related activities, without ever needing to physically print anything.
Scent naturally
Like any room in the home, you will want it to smell pleasant. Plug in air fresheners can contain harmful chemicals and when replaced often the costs add up.
It's much better to scent your home office naturally. Open the window each day to allow fresh air to circulate and bad odours to escape.
A nebulizing diffuser is a great way to naturally scent a room with pure essential oils and only a few drops are needed each day for a long lasting effect. You can also choose essential oil blends which have an energising effect to keep you motivated whilst you work.
House plants in the office will also help to keep the air purified, as well as bringing the outside in to create a natural, calming work environment.
Or if you prefer to light a candle, make sure you choose a natural option such as a candle made with soy wax and natural essential oils.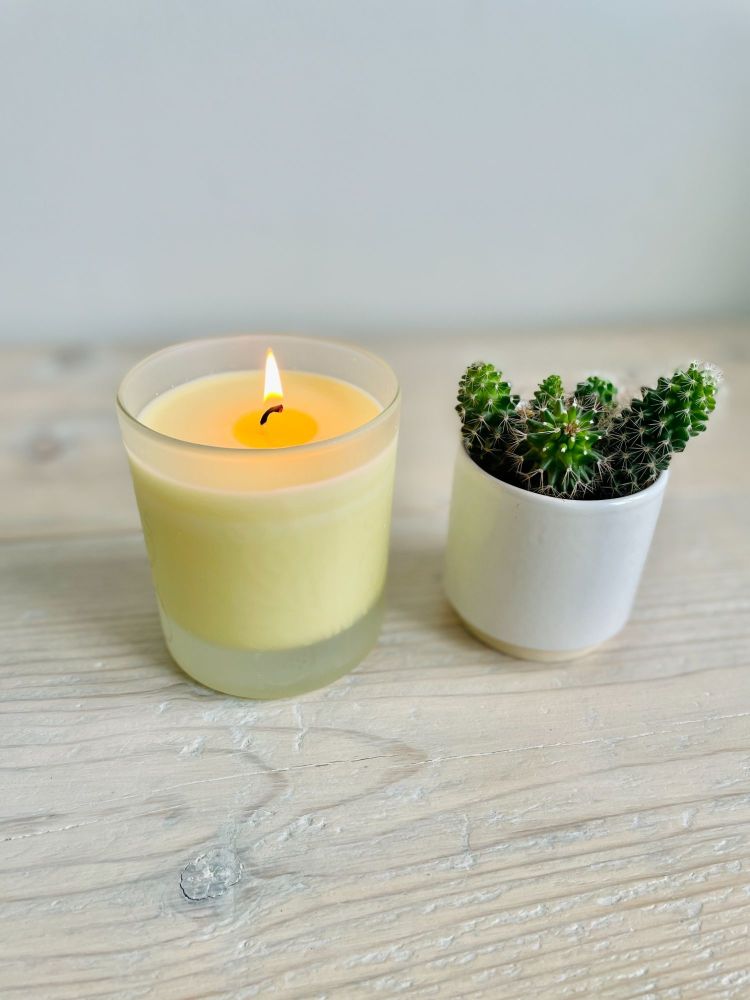 Drink from a thermoflask
As you're at home, you will already be able to drink from mugs, which is greener than throwaway coffee cups. You'll also save a fortune by making your own drinks in your home office!
To prevent constantly boiling the kettle all day and wasting energy each time, invest in a large thermoflask which can hold a large hot drink and keep it warm all day.
Turn everything off
Quite often we simply close our laptops when our work is done, but we don't actually turn them off completely.
Closing the lid means the laptop is on standby and energy is still being used to power the laptop and if it's plugged in, to charge too. Instead, totally shutdown the laptop and if it's already charged then switch the charging cable off too.
Make sure lights are switched off when you leave the room, as well as any other appliances in your office at the end of the such as the printer or scanner.
Choose recycled
No matter what you buy nowadays, there is usually a recycled or eco-friendly option. If you buy paper for your printer then look for a recycled block. Need a notebook? Choose recycled paper.
You can even find pencils that are made from recycled paper instead of chopping new trees down and pens that are made from materials like sugarcane instead of plastic.
Or don't buy at all
If you're setting up a new home office then the chances are you already have a lot of what you need, such as stationery supplies and notebooks. These things are no doubt already in your home, so make use of what you already have instead of buying more for the sake of it.
Snack on fruit
There are lots of pre-packaged energy snacks that you might be tempted to have to hand during your working day, but a fruit and vegetable bowl is a much healthier and zero-waste option.
Fruit is also incredibly cheap when you compare it to these snack bars, with a banana often coming in at only a few pence!
So ditch the sugary so-called energy bars and reach for a healthy, natural energy boost too. Plus any 'waste' from fruit and vegetables can be added to the compost heap and is never really wasted at all.
Looking for ways to save money?
Check out my massive money-saving tips section and find some great deals on my voucher codes and free money pages!