Enchant your blog with visual content
Posted on
Social media has already changed the way we communicate. Visual content is changing the way we learn information today. And visual content marketing is becoming an integral part of promoting any blog and business.
With the development of modern day information technologies (computers, smartphones, and so on), we receive a huge amount of information from various sources every single day. Receiving such a vast influx of information from so many sources affects our ability to perceive it. This is why blogs need to make their content stand out and make use of visual aids when possible so readers can easily digest the information, especially if complex or longwinded.
In this article, we are going to explain why your blog needs visual content marketing, what types of visual content do exist, and where to get pictures for your blog. Let's go!
Why does your blog need visual content marketing?
Regardless of whether you run a personal blog in order to make money or a company blog to promote your business, visual content will definitely help you with it.
Visual content has become one of the hottest digital marketing trends in recent years. Visual content attracts people and makes complex messages more understandable. Pictures make a lasting impression on the audience compared to long reads.
Due to our busy life schedules, it's challenging and monotonous for us to always read massive amounts of content. In turn, visual content takes a minimum of time and can be interesting and helpful at the same time. It can increase your personal and business brand awareness and search engine results easily.
Types of visual content
When it comes to visual content marketing and the use of visual content to promote your blog, there are several types of visual content that can be utilised. Let's take a look.
★ Infographics
Infographics are graphical representations of information designed to present complex information quickly and efficiently.
Infographics in visual content marketing can make complex and confusing topics simple and easy to understand and perceive.
Companies in highly specialized industries can use creative infographics to communicate with their audience in a language they understand, making their products or services more accessible. 70% of consumers state visual content helps them feel closer to the company.
Moreover, pictures are more understandable and convenient for many people. For example, it's easier for people to follow illustrated instructions when assembling furniture, and the manufacturer doesn't have to translate the guidance into various languages. The same goes with longwinded, complex or hard to follow content. Many people can visualise content much better with the aid of an infographic.
★ Video
Video marketing is another popular visual content marketing trend. This type of visual content will definitely help you promote your blog, brand, increase reach, engagement, and conversion. All you need is to think of an engaging video concept and use the best video editing software in the market to create quality content. Sometimes, even the video editing apps you can download on your phone can be useful in creating your content.
With the help of video, it's easy to build trusting and long-term relationships with your audience. Today, people don't have time to scroll through long ad posts. Increasingly, people are giving an advantage to visual content that immediately tells about a product or service in all the details. That's why any business that uses video marketing in its promotion strategy is gaining customers' attention successfully.
You can find lots of articles, courses, top lists of the best free video editing software, videos, AI voice over and so on for creating good video content on the web. Explore this topic and follow visual content marketing trends.
★ Slideshow
If we talk about the previous point, we can confidently say that video is an excellent marketing tool for any business. It allows telling stories much more effectively than texts can. However, making a truly professional film can require an investment of not only money, but lots time and effort. Therefore, a slideshow comes in handy for novice bloggers or startups. Or as an additional way to add interesting visual content to your website.
Slideshows with music are a simple, convenient, and highly effective visual content marketing tool. The effective design of a slideshow can make a strong and unforgettable impression on viewers. To make a video from photos, you can use some free video editing software and ready-made template designs.
★ Quotes pictures
Our brains process visual data 60,000 times faster than text, which should be enough to convince you that visual content can dramatically improve your social media campaign.
Quotes pictures are popular on Facebook, Pinterest, Instagram, and Twitter. People love useful and interesting quotes with beautiful illustrations and often use them in business. Visual content is memorable and effective because it helps people perceive, understand, and store more information faster.
If you don't know where to get pictures for a blog, then the modern market offers numerous free services with ready-made design templates. Furthermore, if you have your own photos and want to add quotes to them, you can use any free photo editing software and fill your blog with visual content.
★ Memes
Funny memes are another visual content marketing trend. Humour interacts with people on the emotional level. In the era of ubiquitous advertising, most people already have a negative attitude towards it. Therefore, a picture that conveys humour attracts a person's attention immediately.
Funny and trending memes can help in your blog promotion. Moreover, you can adapt them specifically to the theme of your blog, website, or type of activity. Where to get such pictures for the blog? You can find everything on the Internet now. But we recommend getting creative, using a free photo editor, and creating a new funny meme that will blow up your visual content marketing.
★ GIFs
Animation in visual content marketing is a trend as well. It emphasizes the blog's identity and engages users more than texts. The animation is also easier to remember because it's bright and associative.
GIF is a combination of 2-3 images that create one micro-video. GIFs can tell a story in a short time.
GIFs are easy to create with a gif maker, they quickly grab attention and convey information to the audience. GIFs were more frequently used as memes a couple of years ago, but today they can still be used to represent and identify a brand or blogger. This format of visual content marketing is the best option for email newsletters, social networks, and banners in search engines.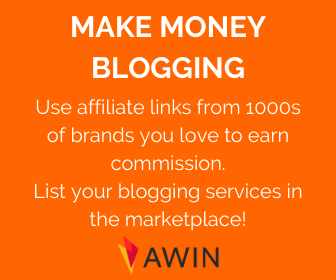 Where to get pictures for your blog?
Finding visual content is one of the easiest and most difficult tasks at the same time for those who are professionally engaged in digital marketing! There are numerous free stock photo sources out there, with some only requiring a link back to them as a source, and others requiring no source reference at all. The only tricky part is spending the time to find the perfect visual aids for your blog or website, or spending the time creating your own.
As you have already understood, you can create visual content yourself. And in this case, it's not necessary to purchase some professional editors… free photo and video editing software are quite enough. In addition, you can use free stock photos which are freely available on the net. Just be sure to check the copyright use for the images you wish you use and make sure you are allowed to use them on your blog.
You cannot simply go to Google and copy any image - you must have the correct permissions to use an image which is where free stock photo websites come in handy, as well as Canva for creating graphics. It's a good idea to ensure you have blogger insurance too for any disputes.
Today, the future belongs to visual content marketing. It conveys a lot of useful information to the audience in a short time. Combine all types of visual content on your blog where appropriate and enjoy a more colourful, lively and engaging blog. Good luck!
Want to make money from your blog?
Check out this huge list of websites to find paid blogging opportunities for your blog and my 6 secrets to make more money from your blog