How to get started with a corporate video
Posted on
How to represent your company with video on a budget
Nowadays, more and more businesses are using video to promote themselves, mostly because it has become pretty much essential during the modern age.
Creating top-quality videos is an excellent way of promoting your business to try and win over your main rivals. There are plenty of options to choose from, even if you're on a budget.
Choosing the right video production company
Standing out on social media is one of the most important parts of video campaigning these days. Hiring a video production specialist company is recommended. Hiring from an external agency doesn't come with the fixed costs of a permanent hire, it also adds the benefit of the high chance it would give you if you recruited from an external agency.
You should think of hiring a corporate video production company the same as recruiting a new member of staff in your business. Hiring the company and putting effort into your research really helps and increases your chances of finding a company that can help you with the videos for the long term.
Tell the company what you're looking to do with the videos
Think about what goal you're trying to achieve from the videos. The main objection is to advertise and present your products in a way that you're happy with, and in a way that it can appeal to potential buyers and customers in a simple, non-forceful way.
But how are you going to compete with rivals proposing the same strategy on social media? What will make yours different to the others?
The first recommended strategy is to gather as much information as possible about your customers and potential buyers so you can create good and valuable content that is compelling for them.
Once you have done this, think about how you can pass this information to the list of agencies that you prepared. When you write to them, give them a summary of how you will provide the detail. Send it to them and ask them to give you some recommendations on how they will present the detail in your business marketing videos.
Choosing your agency
It's important to be very selective in your choice of agency. You can request them to send their pricing and then study which agencies put the most work into your proposal- this will determine whether they are eager for your business.
Next, review how efficiently your chosen agency can achieve your company's goals and brand into a short, animated video production. Before you make the choice, you can assess the agency's reviews by other customers online or on their website before messaging them and requesting their help. You could also check out the business videos created by the clients posted on social media to see how the agency has helped them promote their products.
Another thing you can do is to alert your shortlisted agencies that you are on a budget and want to stick to it. By being open and telling them about how much you want to invest it saves time on both sides and doesn't mess the agency around. A good animation video company that really wants to work with you will not try and up-sell you if they know you're on a budget. If they do this, they are most likely a loyal and trustworthy companion that will help you for a long time.
Calculate your deal on investment
Measuring ROI (Return on Investment) comes when you clearly explain the motives and objectives of your video. Whether you are looking to invest in leads and sales or a new selling process, it's important you map out a good strategy with the agency in order for them to understand the targets of the videos.
The goals you provide will also help shape the format and style of your videos. Short and snappy product videos for social media apps like Facebook and Twitter can shape conversions for more sales. Slightly longer videos for other apps such as LinkedIn or YouTube can be effective and help you boost your brand. Editing your visual content to fit your goals and targets for the platform is basically essential if you want to compete fiercely with your rivals and achieving success with your videos.
Be open and clear about your requirements
Being open and clear with your agency helps them to properly understand your aims for using them, and what you expect them to do for you. This means analysing how often you talk to them, whether that's by messaging or over the phone, helps them to understand how your business works and what platforms you prefer to communicate on compared to others.
Tell them that you regard them as a long-term partner and not just a temporary helping hand. For this you will need to build trust with them and rely on them to professionally represent your company in video format. It is also important that you know you can work with the people as well as them assuring you that you can build their trust. Their skills and talent are important, you need to have confidence in the team as well as trust that they can represent your products and business in a way that you are happy with.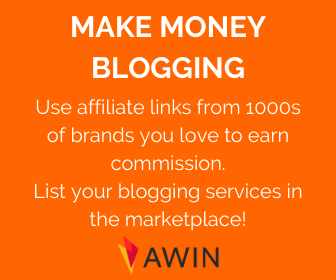 Find more great articles here: