How to save money when moving house
Posted on
Moving house can be an expensive business. If you're selling a property and buying a new one, there are estate agent fees, solicitor's fees, removal van hire to pay and possibly other costs such as stamp duty land tax, pet and childcare fees… the list may seem endless.
So, how can you save money when moving house? Is there any way you can cut costs and still get the services you need when you need them? The answer is yes, it is possible to sell up and move house on a budget. Check out our top money-saving tips to keep your spending on track.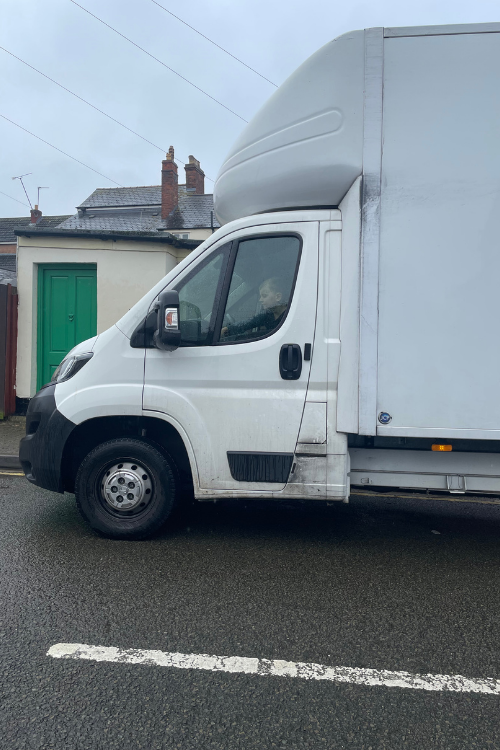 Get friends and family involved
Don't be shy to ask your friends and family to lend a hand whenever and wherever they can. From packing and cleaning to driving carloads of your belongings between houses, there are plenty of ways to make use of their free labour! Keep the cupboards stocked with tea and biscuits, and everyone will be happy. You might even know people who have some of the specialist skills you need, such as dismantling furniture or transporting delicate items. Even if you end up paying "mates' rates", you'll save hundreds of pounds by not hiring professional help when moving house.
Choose budget packing options
Most of us are hoarders at heart, and you may be surprised by how much stuff you've accumulated while living in your current home. Even after a ruthless clear-out, you're likely to need a lot of boxes to transport everything to your new home. The cost of buying new packing boxes can quickly add up. Instead, go to your local supermarket and ask for discarded boxes or put a call out on your local Facebook page asking for people to donate their unwanted packaging. Most people will be glad to get rid of old boxes that are cluttering up their homes. You can also save on the cost of labour by doing all the packing yourself and with friends rather than paying a removal company to provide this service. Throw in some wine and nibbles, put on some music and have yourself a packing party for some fun low budget productivity!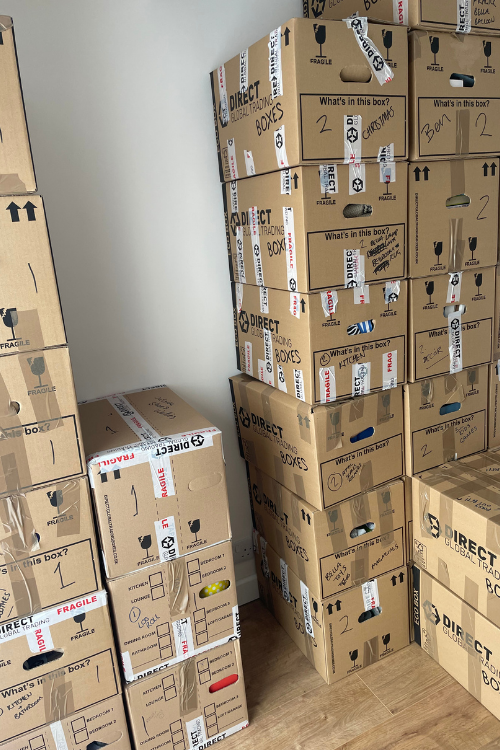 If you're selling a house, estate agent fees can run into thousands of pounds. But hiring an estate agent is not mandatory. You can save a chunk of money by avoiding their commission and going it alone or selling to a quick house sale company. Selling a house privately can be a lot of work. You will need to undertake all of the tasks an estate agent normally would, including marketing the property, hosting viewings and negotiating with the buyer. But you won't spend a penny on estate agent's fees. Most genuine house buying companies will not charge you a fee for their service, and you will avoid estate agent's and solicitor's fees. However, their offer will be slightly below your home's market value because they make an income from selling properties for more than they buy them at.
There will probably be some services that you have to shell out for, no matter how skilled and generous your friends and family are. For example, most people pay for a professional removals company to move their furniture. Whichever services you decide to splurge some of the moving budget on, be sure to shop around, ask for detailed quotes (what exactly do you get for your money?), check out customer reviews and compare the pros and cons of each offer. Personal recommendations from people you trust are always a good sign of a trustworthy company, but be sure that they can provide the service you need as your requirements are probably different to your friend's.
Book an off-peak time to move
Most house sales complete on a Friday, making it the most popular day to move house. It's, therefore, no surprise that Friday is one of the most expensive days — second only to Thursday — to hire a removals company. Negotiate the completion day with your buyer and fight for a less popular day. Sunday is the least in demand and the cheapest day to move, but you may find this difficult if key services are closed on that day. Weigh up the pros and cons of different days and avoid moving on a Friday if you want to keep costs down. Choosing a less popular day to move will also give you more options as the busiest days book up fast.
Moving house doesn't have to cost the earth. Shop around to get the best deals, enlist the help of friends and family, and only pay for what you really have to. All those saved pennies will come in useful when you want to decorate and furnish your new home.
You could also check out my blog posts to make some extra cash and to get some free money too!