How to avoid unnecessary spending with a newborn
Posted on
With a newborn, there are so many things you have to buy. But there are ways to cut back on spending. The key is being creative and resourceful, as well as avoiding unnecessary spending. Here are some tips to help save you some money when you have a newborn.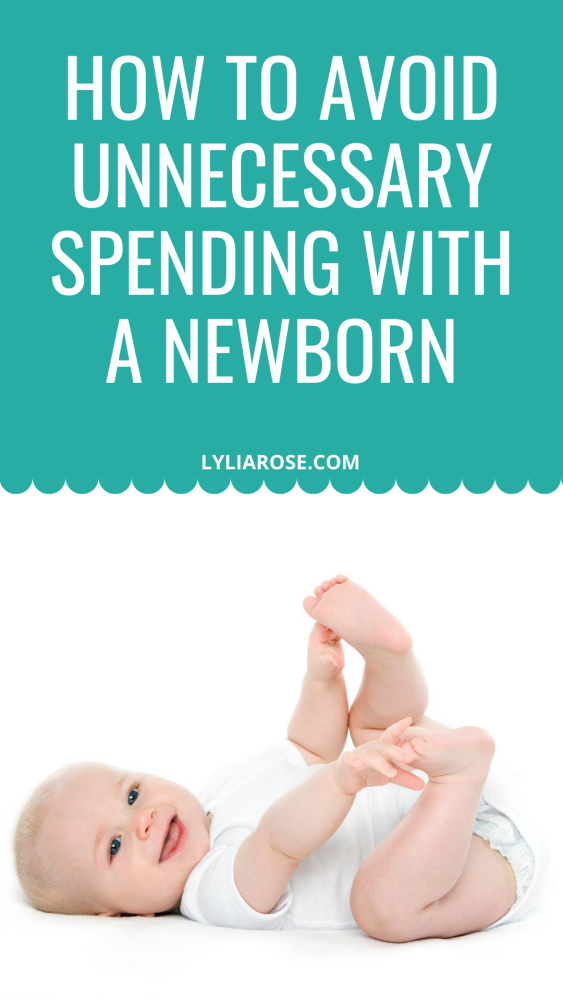 They may be cute, but avoid the tiny outfits
One of the first things most of us new parents buy is a cute mini outfit for our newborn… usually whilst still expecting. They look absolutely adorable, especially when you get almost miniature versions of adult clothing like newborn friendly jeans and little tops and jackets, however, they are usually pretty costly and you'll soon realise they are not actually that practical for newborns at all… no matter how cute they look on!
Instead, you are better off investing in cosy baby sleepsuits which are easy to get your baby in and out of when changing their nappy - which, in the beginning, you'll be doing numerous times per day! Basically, you won't want to be faffing around with tiny fiddly clothes like baby jeans and tops.
A collection of cosy baby sleepsuits is the perfect solution and will save you spending money on a bunch of newborn fiddly kids clothes that you'll likely not use, or baby will grow out of super quick.
Skip the newborn baby gadgets
The shops and magazines know new parents are going to be a bit clueless and they'll try and convince you that you need all these amazing gadgets for life with your newborn, but don't be sucked in by it all. Take time to think about it and discover whether it's something that really will make a difference in your life. You can prepare for parenthood without spending a fortune.
Read online parenting blogs and reviews that feature the product, as well as ask existing parents for their recommendations and whether they tried the gadget you are thinking of buying. The likelihood is, you won't need half the stuff these magazines are promoting to you.
An example would be a nappy bin! These contraptions are supposed to make your life easier by offering a bin right next to you that you can pop the dirty nappies into, keeping the smell out of your home. In our experience they never 100% kept the smell away, gave us something additional to buy as we had to buy the special rolls of liners to fit the nappy bin, and we ended up just taking out the nappy bins regularly to our outside bin anyway as we put the rubbish and recycling out.
Another useless item is the baby wipe warmer - yes really.
Opt for breastfeeding
It's totally a personal choice nowadays, but if you are looking to cut costs with your newborn then breastfeeding is the most cost-effective solution as well as offering many health benefits for baby and mum too.
Baby formula isn't the cheapest and you'll be constantly stocking up to ensure you have enough. Breast is on tap and you can even pump if you like to have extra supplies when out and about or if you wish for someone else to feed the baby.
Choose secondhand or hand-me-downs
It's perfectly fine to treat baby to new things, but there are plenty of 'almost-new' baby items that you can source a lot cheaper. You may have already heard the name 'nearly new sales' for babies at your local community centres that are exactly what they are named - these products are virtually new as babies grow so quickly, you can grab preloved baby clothes, equipment, furniture and toys that have barely been used.
In the first few weeks, and even months, baby will grow so much and you'll find there are items you have purchased that you barely use before they grow out of them. This is where it makes more sense to save money and buy preloved, then sell your barely used baby items on again after use to recoup some of your original spend.
As an extra tip, to save money, why not ask friends and family to buy what you need as your newborn baby gifts?
Don't feel pressured to go to every baby class going
There are lots of baby classes available nowadays. From baby yoga to baby massage, to baby swimming lessons to baby gyms!
Whilst these can be an opportunity to meet other local mums, you don't need to go to them all or worry about your baby's development suffering if they don't go! Baby is perfectly fine without all these classes which are often quite costly and profitable business models for the owners really.
There are also many free opportunities such as 'Bounce and Rhyme' at the local libraries which you can attend without paying to meet local people. Or playgroups you attend with baby usually only charge a few pounds a session.
Final word
If you are expecting a newborn, you can spend (and waste) a lot of money on baby products, but there are plenty of ways to save. These tips will help stop unnecessary spending on a newborn.
For lots more tips to save money check out my handy family finances page and money-saving tips page. Or even check out how to make extra money at home. I even have a lot of free money offers so you can get some free cash!