What to buy a newborn: gift ideas for all budgets
Posted on
There's perhaps nothing more exciting than the news of a dear friend or family member having a new baby.
One of the first things many of us want to do is meet the precious bundle, as well as buy a gift or two to welcome the newborn into the world.
However, you may be stuck on an idea for a gift, because what do you buy for a brand new baby?
Also, your budget might not be substantial, so what baby gifts can you buy for cheap on a small budget?
Luckily, I'm here to help. New baby gifts don't have to break the bank. A thoughtful present can be found on a minimal budget and there's definitely no rule saying you have to spend a fortune!
And if you're rather flush with cash right now, then you may still be looking for inspiration. I've got it covered.
Read on to discover some amazing gift ideas for newborn babies to suit all gifting budgets.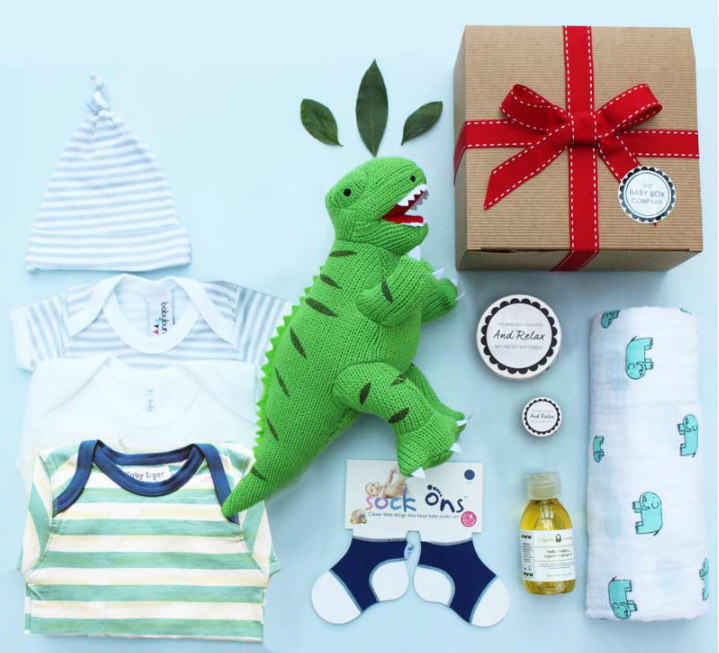 The ultimate luxury hamper - boys
Baby hamper
If you don't want to settle on just one item for a baby gift, then a hamper of mixed goods is the answer. Hampers made of food have been a traditional gift for decades, but in recent times you can get all sorts of gifting hampers, including newborn baby hampers.
The Baby Hamper Company is a great place to start as they have hampers to suit lots of price ranges from £25 to £150.
For £25 you can get a medium baby hamper with a unique and stylish toy, a patterned muslin and sweet Babygro, gift wrapped and ready.
If £25 is too much then how about going halves with a close friend or family member?
If you have more to spend or can pool together with colleagues or other acquaintances, then The Baby Hamper Company have a selection of luxury baby hampers ranging from £60 to £150. These contain a larger original toy, even more items of clothing in trendy prints and patterns, muslins, toiletries and more cute knick-knacks depending on your budget.
Diaper / nappy cake
Though it might sound boring at first, the basics and essentials are very much needed and welcomed by parents of a newborn. They'll be so surprised at how fast they get through nappies!
The best thing for you is a pack of nappies is really affordable. You can easily pick a pack up for around five pounds and make it look more presentable by turning it into a diaper cake!
Simply roll each nappy and tie them together in a cake shape with a piece of ribbon. Make a smaller cake for the next tier and so on, until you have a fully tiered nappy cake.
For candles, stick cotton buds into the nappies!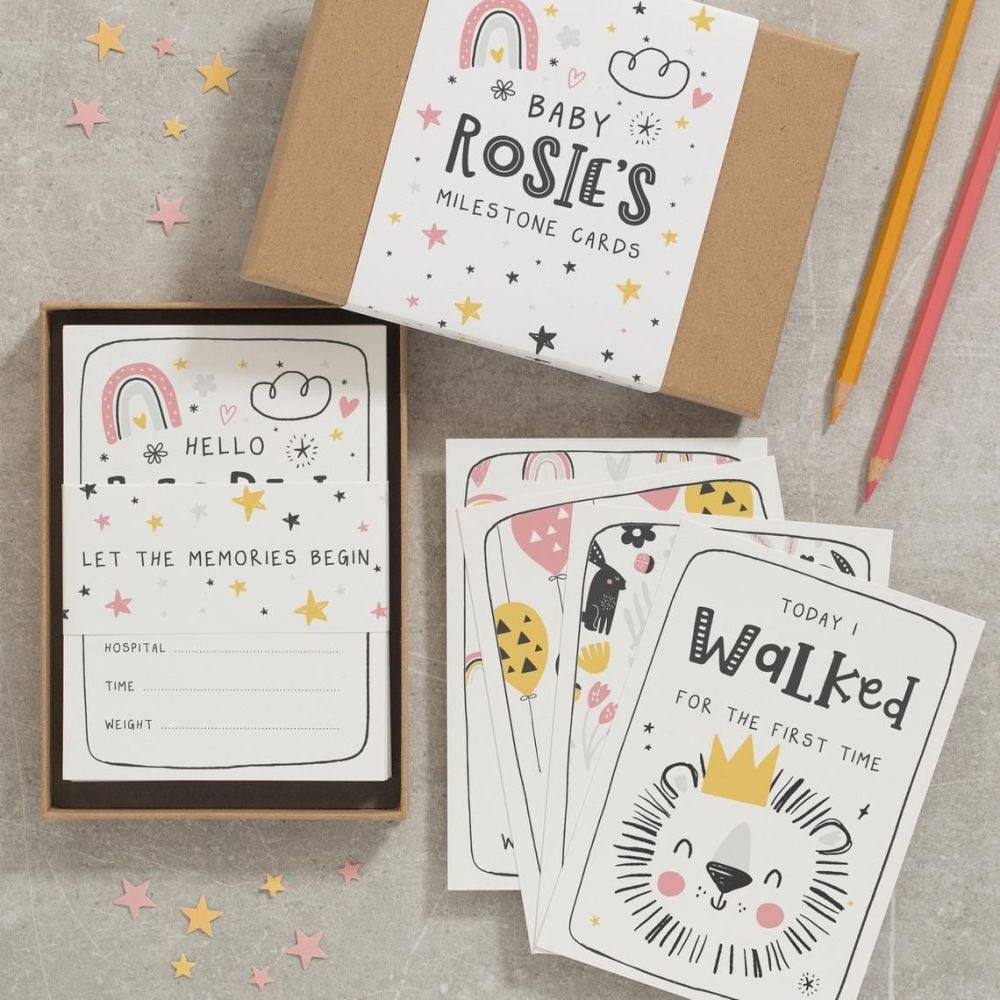 Baby milestone cards - personalised
Baby milestone cards
If you have a very small budget, but want to buy something different and memorable, then a pack of baby milestone cards is something that won't be forgotten.
These adorable printed cards, designed by all sorts of different sellers on Etsy and other online marketplaces, are the perfect photo prop when baby reached those all-important ages and firsts.
Many of these cards have space for you to write notes and dates on the reverse and can be kept as a keepsake forever more.
The best part is you can easily find a pack of these cards for well under ten pounds, so they are ideal for all manner of budgets as a solo gift or as part of a bigger bundle.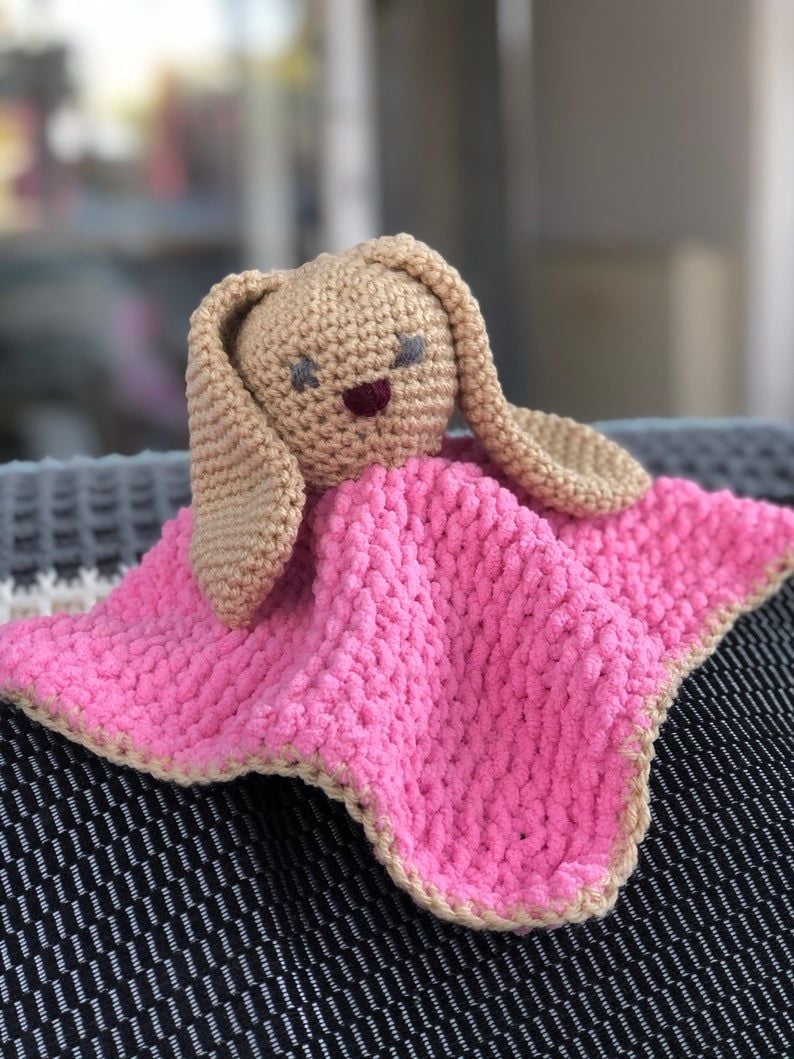 Baby comforter - pink snug bunny
A comforter toy
Comforter toys and lightweight newborn friendly teddies are inexpensive gifts that might last a lifetime. You can easily find a super soft newborn toy for £5 to £10.
A comforter toy is like a small teddy on a super soft mini blanket. They are often found in newborn sections in supermarkets and baby stores and might only cost a few pounds - perfect for the tiniest of baby gift budgets!
The best thing is your choice of newborn baby toy might turn out to be their favourite! It could be the toy that they can't leave the house with - a treasured memory for every parent. For my daughter it was 'Teddy Curtains' - a lightweight patterned Cath Kidston teddy that a colleague of mine bought as a newborn gift!
Hooded baby towel
Another super useful and low-cost baby gift is a hooded baby towel. Easy to find for a low price in the baby sections of supermarkets, or you can use a marketplace like Etsy to discover a personalised baby towel to make it extra special for a little more money.
More great baby blog posts!
Top 100 Baby Names 2016 – Are your names there?
9 Tips and words of wisdom for successful potty training
5 baby products to definitely buy and 5 not worth your money
Jelly Baby Photography review: at home new-born photographer in Bristol
Struggling to brush your toddler's teeth? Try Brush-Baby!
Last baby blues! Reasons I'm sad, but also happy I've decided to stop at two.
Budget pushchair review: Graco Mirage vs Hauck Viper
Nom Nom Kids reusable food pouches review
Things to know before having a baby
Why it's worth paying for professional baby photography
Please pin me!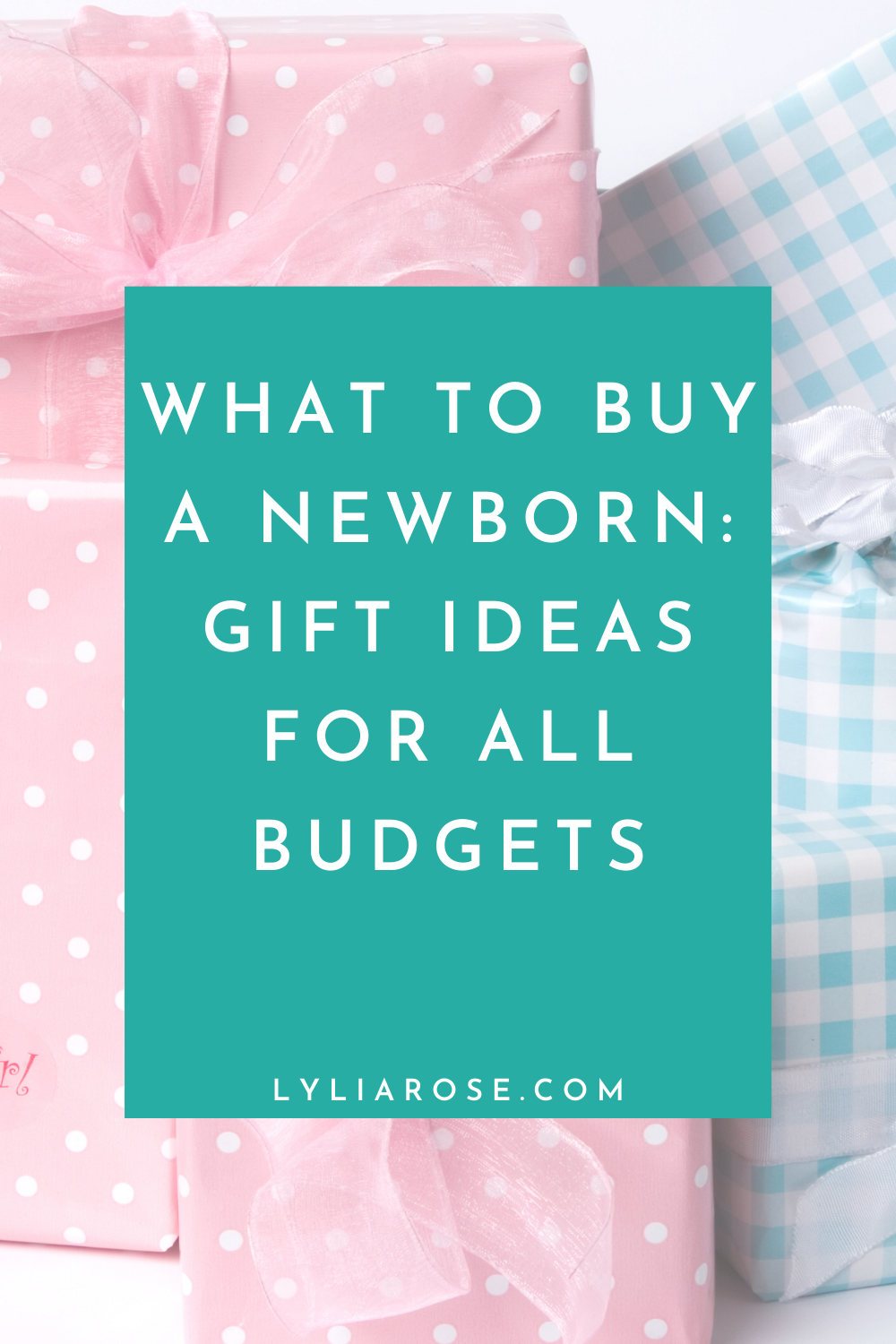 More gift ideas
An introduction to ethical vegan marketplace MettaLife
5 useful lockdown gift ideas that give back
Last minute Valentine's Day gift ideas for all budgets
Cool dinosaur birthday gifts for three year old boys
Brilliant gift ideas for the man who says he wants nothing
What a girl wants - how to choose the perfect present for the female in your life
Valentine's gift ideas for her with a twist
From Babies With Love review | Baby + kids gift ideas
WonderStreet | Perfect handmade gift ideas from UK creatives
Best romantic traditional Valentine's gift ideas
How to buy Christmas presents on a budget
A Christmas Gift Guide for Hubby
Perfect gifts age 0-12 from what2buy4kids
5 Unique gift ideas for the man in your life
Finding unique birthday gifts for the ones you love
Holiday gift ideas for her to suit any budget
Last-minute gift ideas that everyone adores receiving
Gift for 5 year old boy who has everything
4 ways to save money on Christmas holiday gifts
Global 1st eco friendly gift ideas + 25% off promo code
5 gift ideas for your fashion forward friend