What to Buy a Newborn: Gift Ideas for All Budgets
Posted on
There's perhaps nothing more exciting than the news of a dear friend or family member having a new baby. One of the first things many of us want to do is meet the precious bundle, as well as buy a gift or two to welcome the newborn into the world. However, you may be stuck on an idea for a gift, because what do you buy for a brand new baby? Also, your budget might not be substantial, so what baby gifts can you buy for cheap on a small budget?
Luckily, I'm here to help. New baby gifts don't have to break the bank. A thoughtful present can be found on a minimal budget and there's definitely no rule saying you have to spend a fortune!
And, even if you're rather flush with cash right now, then you may still be looking for newborn gift ideas and inspiration. I've got it covered.
Read on to discover some amazing gift ideas for newborn babies to suit all gifting budgets.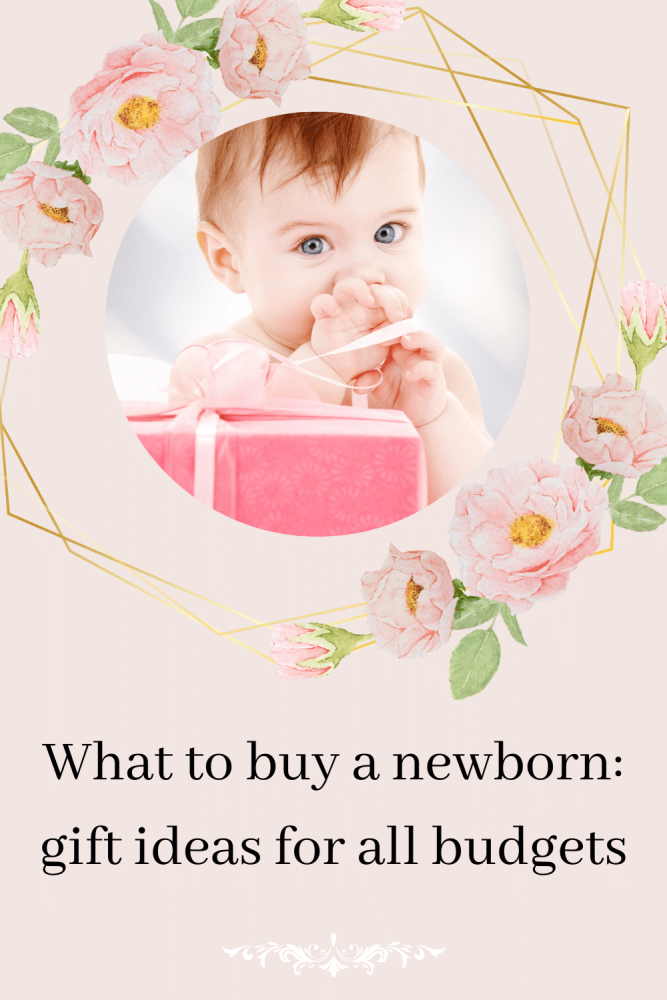 Newborn Gift Ideas for ALL Budgets!
Read on to discover a variety of newborn baby gifts ideas, suitable for all budgets. From baby hampers to cutlery and personalised baby gifts to milestone cards and comforter toys, find the perfect gift to welcome the new bundle of joy without breaking the bank. Find affordable and thoughtful gift ideas with links to where to buy them and other great ideas as we roundup some of the best baby gifts out there.
Baby hamper
If you don't want to settle on just one item for a baby gift, then a hamper of mixed goods is the answer. Hampers made of food have been a traditional gift for decades, but in recent times you can get all sorts of gifting hampers, including newborn baby hampers.
The Baby Hamper Company is a great place to start as they have hampers to suit lots of price ranges from £25 to £150.
For £25 you can get a medium baby hamper with a unique and stylish toy, a patterned muslin and sweet Babygro, gift wrapped and ready.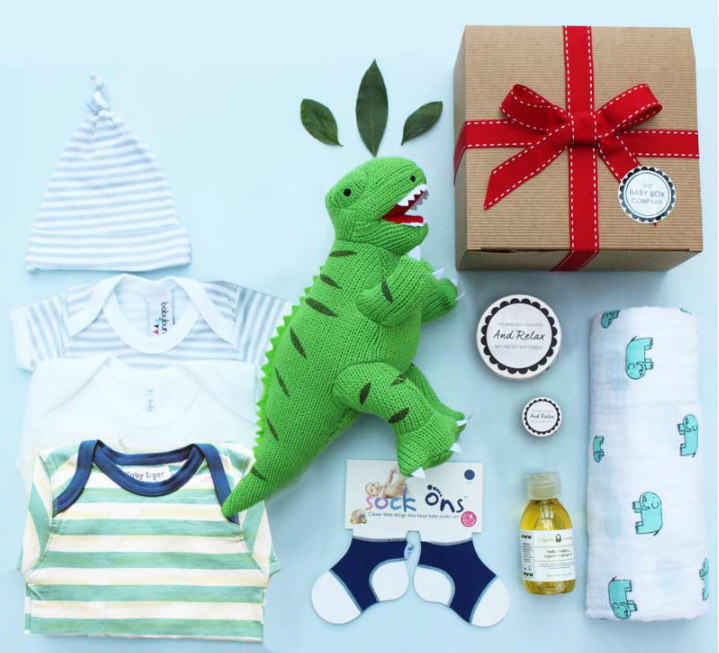 The ultimate luxury hamper - boys
If £25 is too much then how about going halves with a close friend or family member?
If you have more to spend or can pool together with colleagues or other acquaintances, then The Baby Hamper Company have a selection of luxury baby hampers ranging from £60 to £150. These contain a larger original toy, even more items of clothing in trendy prints and patterns, muslins, toiletries and more cute knick-knacks depending on your budget.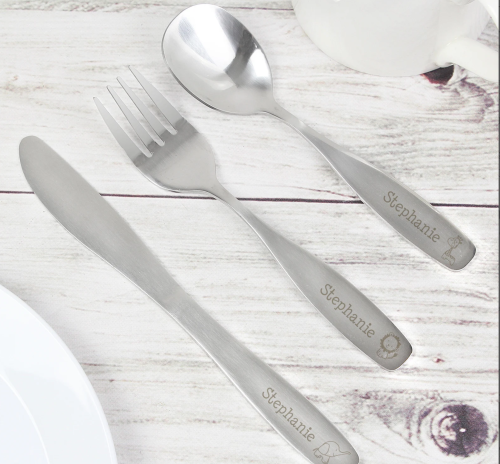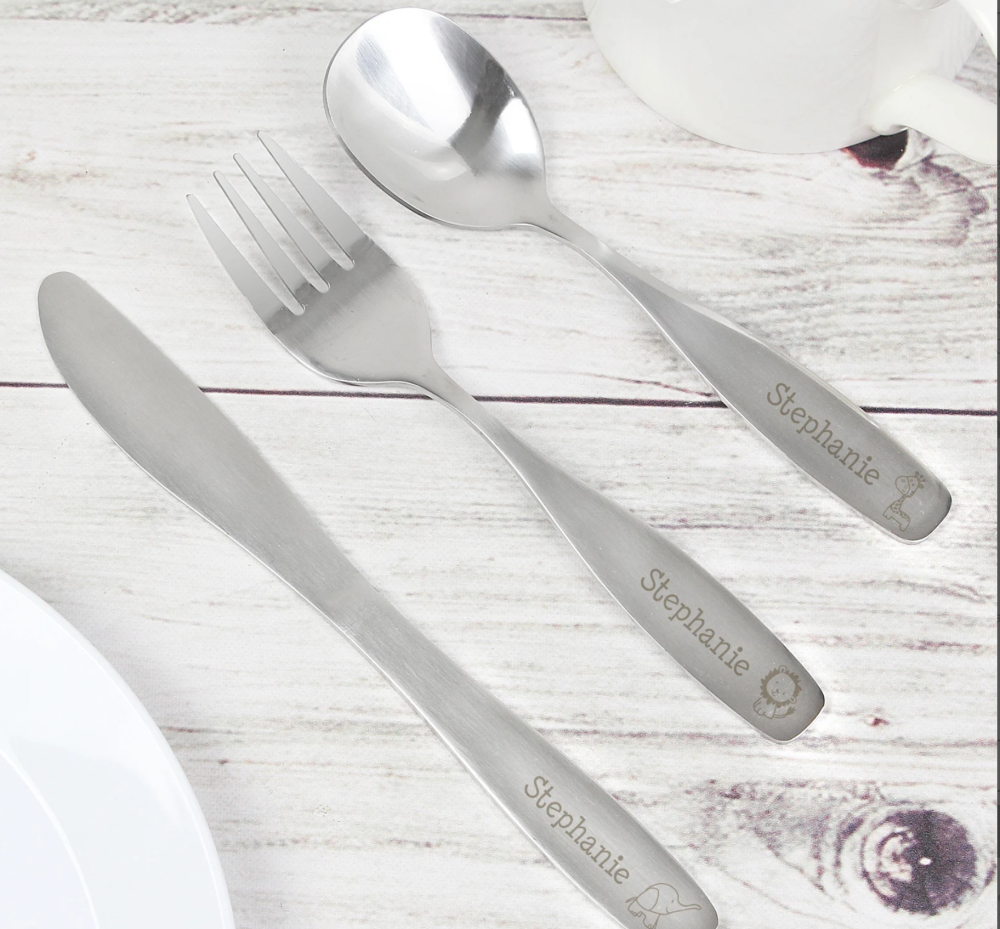 Baby dinnerware
Baby tableware is what mums will be in need in the long run. When choosing baby tableware pay attention to not only their functionality but also the materials from which they are made of. Try to avoid products containing harsh chemicals, instead go for eco-friendly materials such as bamboo, or wood. For instance, training sippy cups or stay-put plates for babies made from bamboo fibre are a nice gift option as they help parents during the transition period due to their functionality.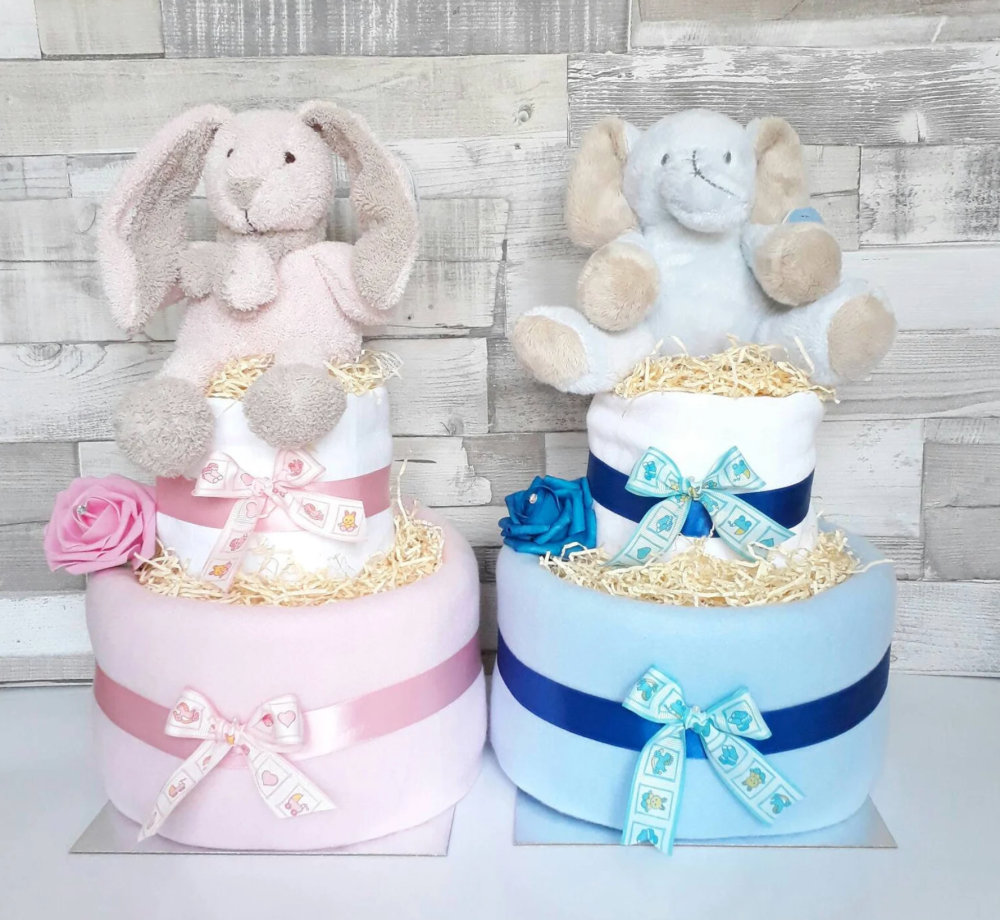 Diaper / nappy cake
Though it might sound boring at first, the basics and essentials are very much needed and welcomed by parents of a newborn. They'll be so surprised at how fast they get through nappies!
The best thing for you is a pack of nappies is really affordable. You can easily pick a pack up for around five to ten pounds and make it look more presentable by turning it into a diaper cake!
Simply roll each nappy and tie them together in a cake shape with a piece of ribbon. Make a smaller cake for the next tier and so on, until you have a fully tiered nappy cake.
For candles, stick cotton buds into the nappies! If you want practical and useful ideas for good presents for newborns, then this is the winner!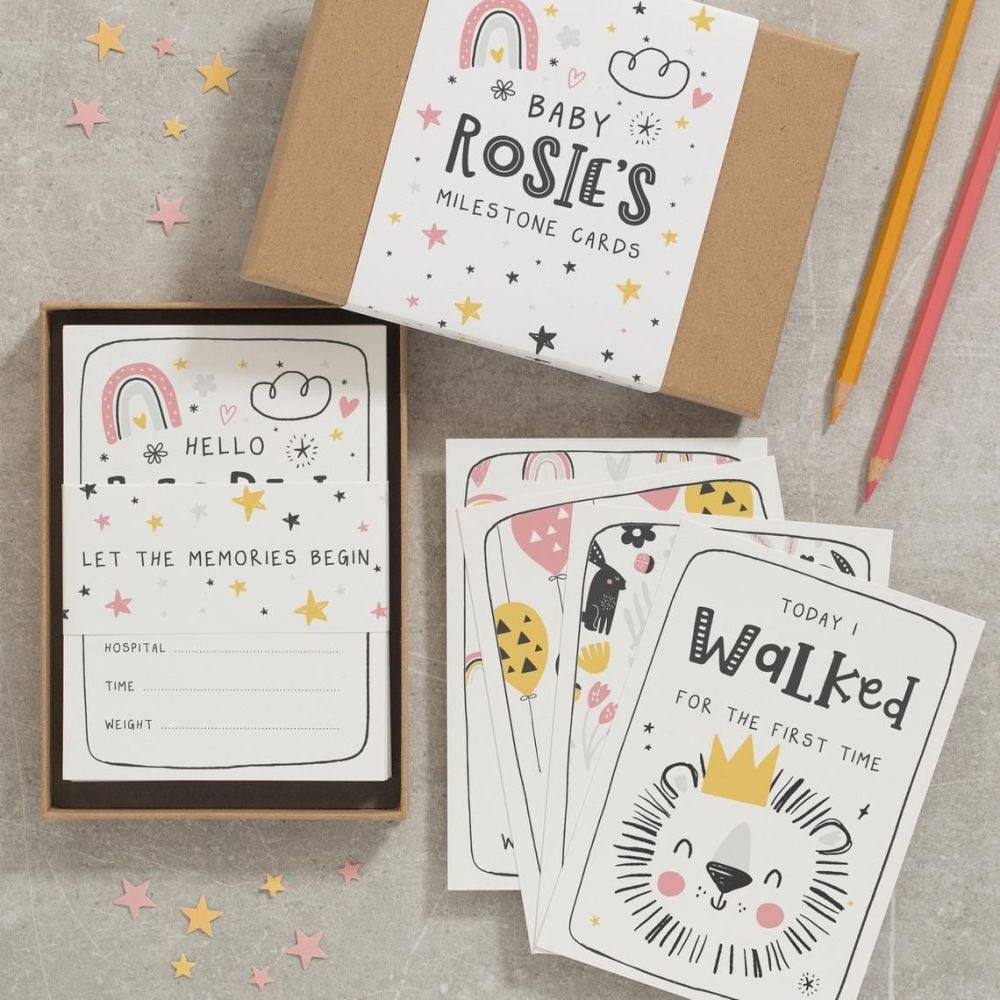 Baby milestone cards - personalised
Baby milestone cards
If you have a very small budget, but want to buy something different and memorable, then a pack of baby milestone cards is something that won't be forgotten.
These adorable printed cards, designed by all sorts of different sellers on Etsy and other online marketplaces, are the perfect photo prop when baby reached those all-important ages and firsts.
Many of these cards have space for you to write notes and dates on the reverse and can be kept as a keepsake forever more.
The best part is you can easily find a pack of these cards for well under ten pounds, so they are ideal for all manner of budgets as a solo gift or as part of a bigger bundle.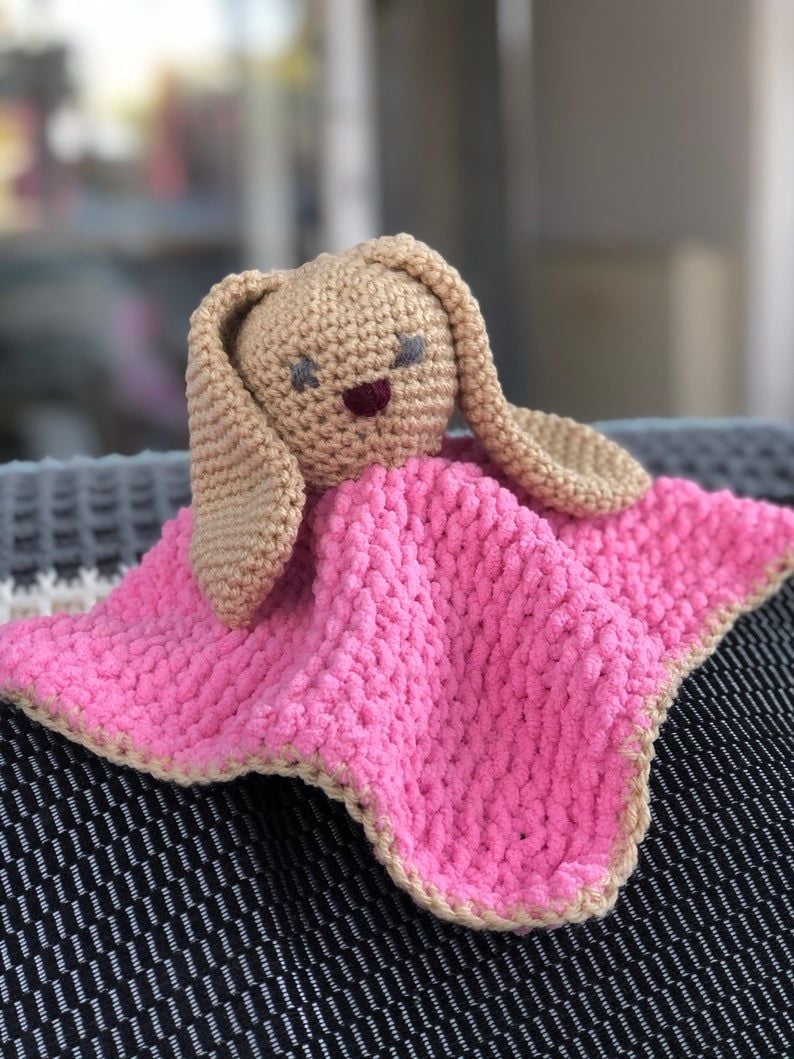 Baby comforter - pink snug bunny
A comforter toy
Comforter toys and lightweight newborn friendly teddies are inexpensive gifts that might last a lifetime. You can easily find a super soft newborn toy for £5 to £10.
A comforter toy is like a small teddy on a super soft mini blanket. They are often found in newborn sections in supermarkets and baby stores and might only cost a few pounds - perfect for the tiniest of baby gift budgets!
The best thing is your choice of newborn baby toy might turn out to be their favourite! It could be the toy that they can't leave the house with - a treasured memory for every parent. For my daughter it was 'Teddy Curtains' - a lightweight patterned Cath Kidston teddy that a colleague of mine bought as a newborn gift!
Click here for lots of baby comforter ideas!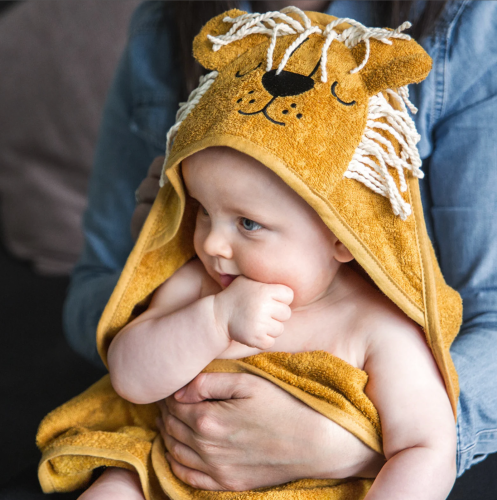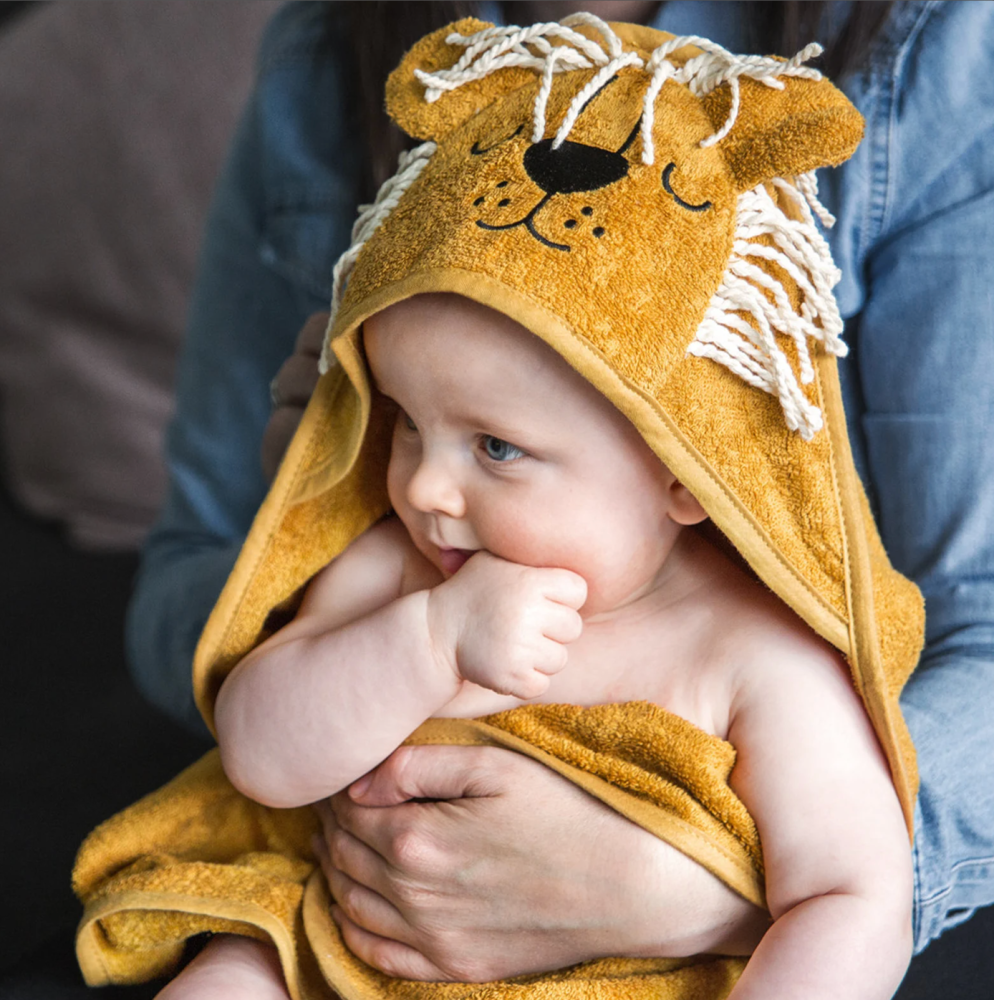 Baby animals hooded cotton towel
Hooded baby towel
Another super useful and low-cost baby gift is a hooded baby towel. Easy to find for a low price in the baby sections of supermarkets, or you can use a marketplace like Etsy to discover a personalised baby towel to make it extra special for a little more money.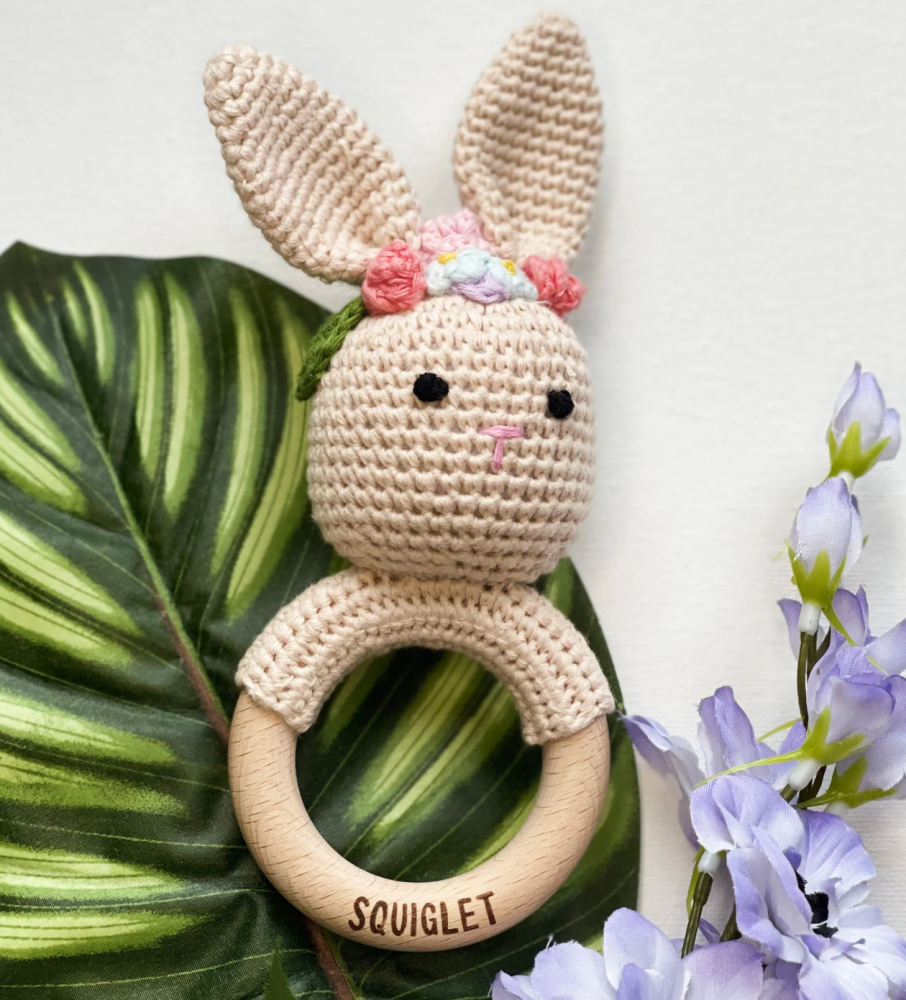 Wooden teething baby bunny rattle
Baby rattle
A baby rattle is a great newborn gift idea because it's something that babies can use and enjoy from the time they are born. Babies love to shake things, and a baby rattle is a perfect toy for them to explore.
It's also an inexpensive gift that you can find at any store. You can also personalise it by picking one with your child's name on it from Etsy or one that matches their nursery decor.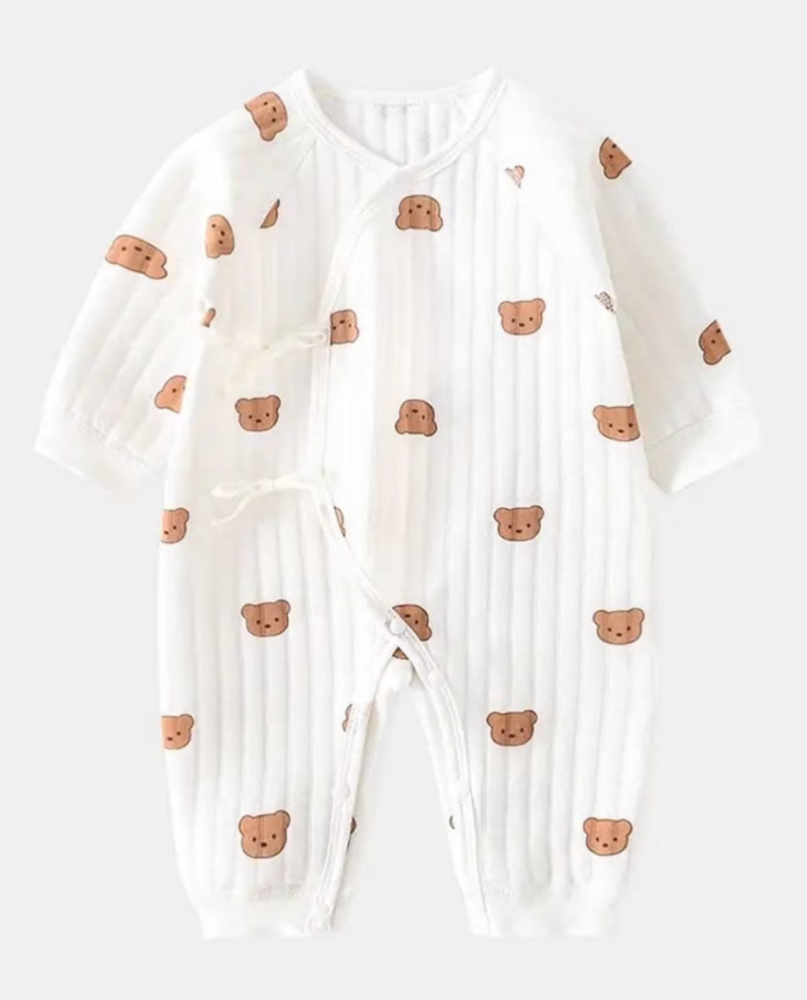 Baby clothes
Delight the parents with a wide selection of adorable and comfortable baby clothes. From cute onesies and tiny dresses to cosy sleepers and matching sets, there are numerous options to choose from. Whether you opt for budget-friendly basics or higher-end designer pieces, baby clothes cater to various budgets, making them a versatile and affordable gift option.
You can even find stylish babywear in supermarkets and keep an eye on their sales for the most affordable pieces.
We love this bear print baby romper from Etsy, isn't it adorable?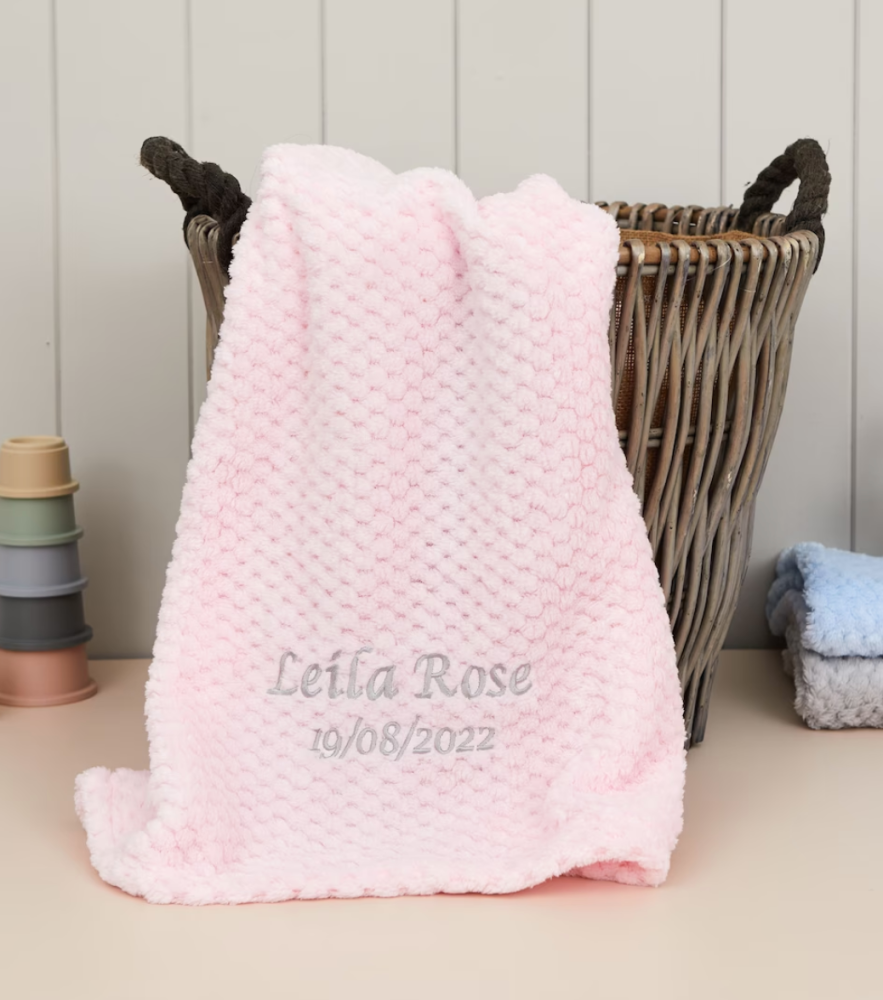 Baby blanket
Snuggling up a newborn in a soft and cosy baby blanket is like wrapping them in a warm hug. With a variety of materials to choose from, such as soft cotton, plush fleece, or even luxurious cashmere, you can find the perfect blanket to cater to their comfort needs.
Whether you're on a budget and looking for affordable options at department stores or want to splurge on a high-end boutique design, baby blankets come in a range of prices to suit different budgets.
It's a practical and thoughtful gift that will keep the little one snug and comfortable, providing warmth and a sense of security.
Plus, these blankets often become cherished keepsakes that families hold onto for years, reminding them of those precious early moments.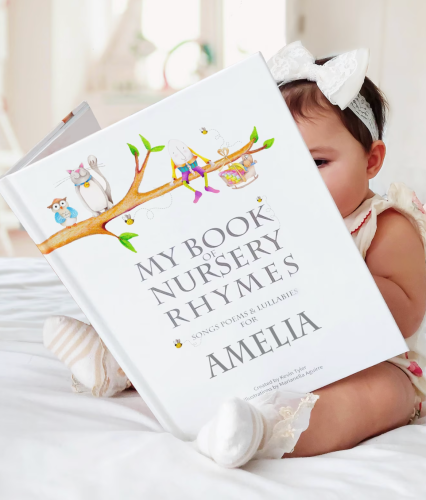 Personalised nursery rhyme book
Baby books
Ignite the love for reading right from the start with a gift of baby books. From sturdy board books with vibrant illustrations to touch-and-feel books that engage their senses, and interactive books with peek-a-boo flaps that bring giggles and surprises, there's a world of choices to explore.
The best part? Baby books come in a wide range of prices, so you can find affordable options at bookstores, online retailers, or even discover hidden gems in secondhand bookshops.
Sharing the joy of storytelling and fostering a lifelong love for books, these gifts hold the potential to create beautiful memories and a strong foundation for learning.
You can even find personalised options to make this newborn gift idea even more unique and precious.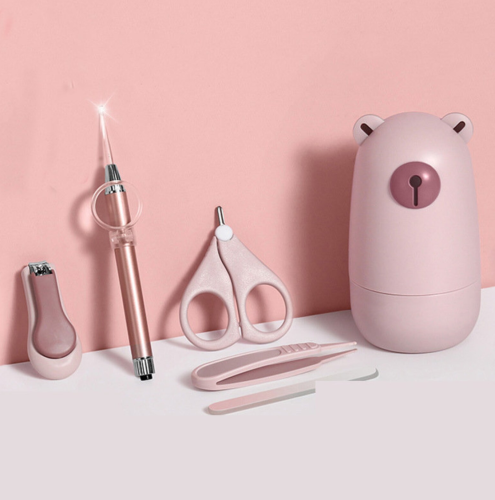 Newborn grooming kit
Help parents keep their baby clean, healthy, and well-groomed with a thoughtfully curated baby grooming kit! Find one in a cute pot to make it a more exciting gift.
These kits typically include essentials such as a baby brush or comb, nail clippers or scissors, a digital thermometer, and other grooming accessories.
You could also make your own if you purchase a cute tub to store the items in and then buy the individual items to include.
My first-year photo frame
Preserve and display precious memories with a decorative baby photo frame! This makes a great gift as the new parents will be keen to display photos of their new precious bundle.
Whether it's a classic silver frame, a cute and colourful frame adorned with baby-themed designs, or a personalised engraved frame, there are options to suit different tastes and budgets. You can even get "My First Year" photo frames which are the perfect keepsake gift idea.
From affordable options found at discount stores or online marketplaces to more luxurious and higher-quality frames available at speciality boutiques, you can find the perfect frame to fit your budget and the style preferences of the parents.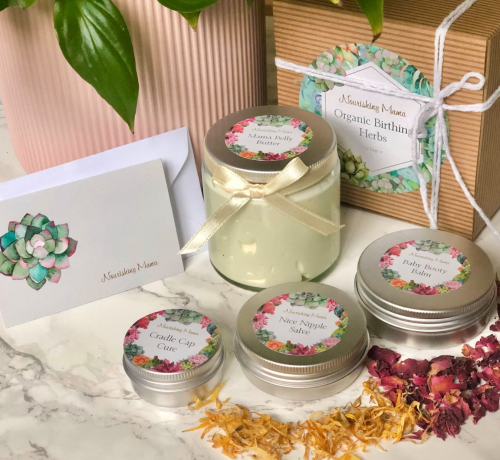 Mama and baby natural organic skincare gift set
Natural organic baby skincare products
Pamper the newborn's delicate skin with a selection of gentle and nourishing baby skincare products. Plus, you can get sets for new mum and baby so the new mama can treat her skin to some well need pampering too.
Look for items such as baby shampoo, body wash, moisturising lotion, nappy rash cream, and soothing baby oil, all formulated to be gentle and safe for infants.
You can find budget-friendly options at drugstores or larger retailers, as well as higher-end organic or natural skincare brands that offer premium products.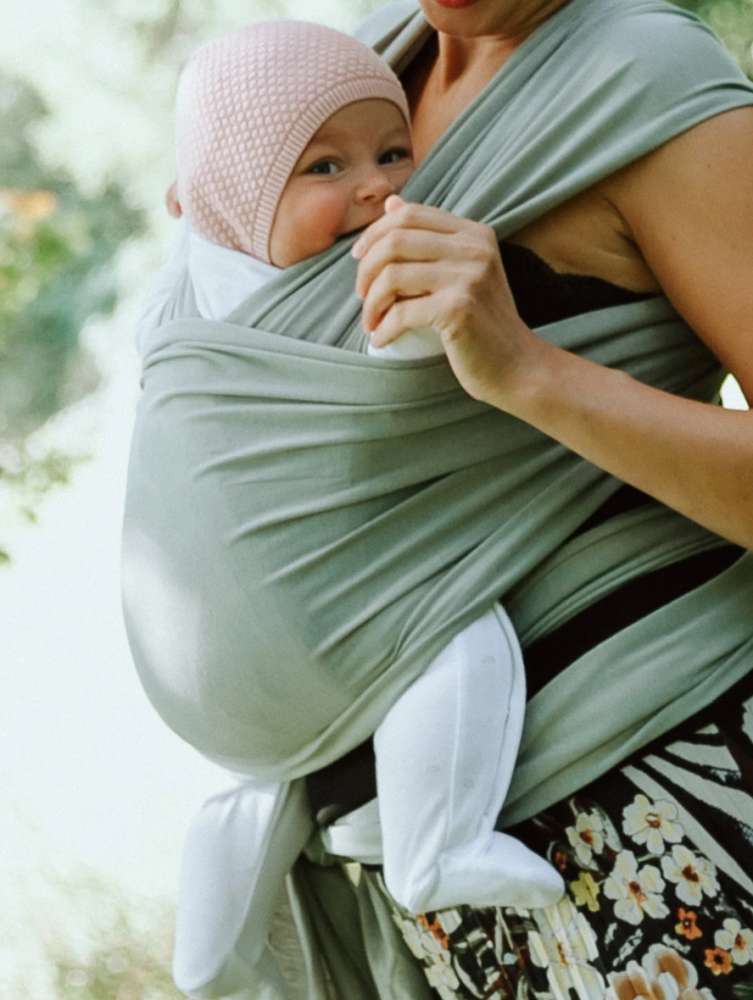 Baby sling
Enhance bonding and convenience for parents with a comfortable and ergonomic baby carrier or sling. The present they didn't know they needed until they have it! These allow parents to keep their hands free while keeping the baby close and secure. They are also great for sooting baby, or ideal if parent has more than one child and needs to push a pushchair or hold another child, or two's, hands while walking along the street.
Depending on your budget, you can choose from a variety of carriers or slings, ranging from affordable options made of sturdy fabrics to higher-end models with additional features such as adjustable straps, multiple carrying positions, and extra padding for added comfort.
I loved the fabric baby slings for my baby son when he was under one year old so I could easily hold my daughters hand, or go shopping in the supermarket with my hands free for the trolley!
Check out handmade platforms for all sorts of lovely fabrics and colours that will make a wonderful gift for a new baby and parent.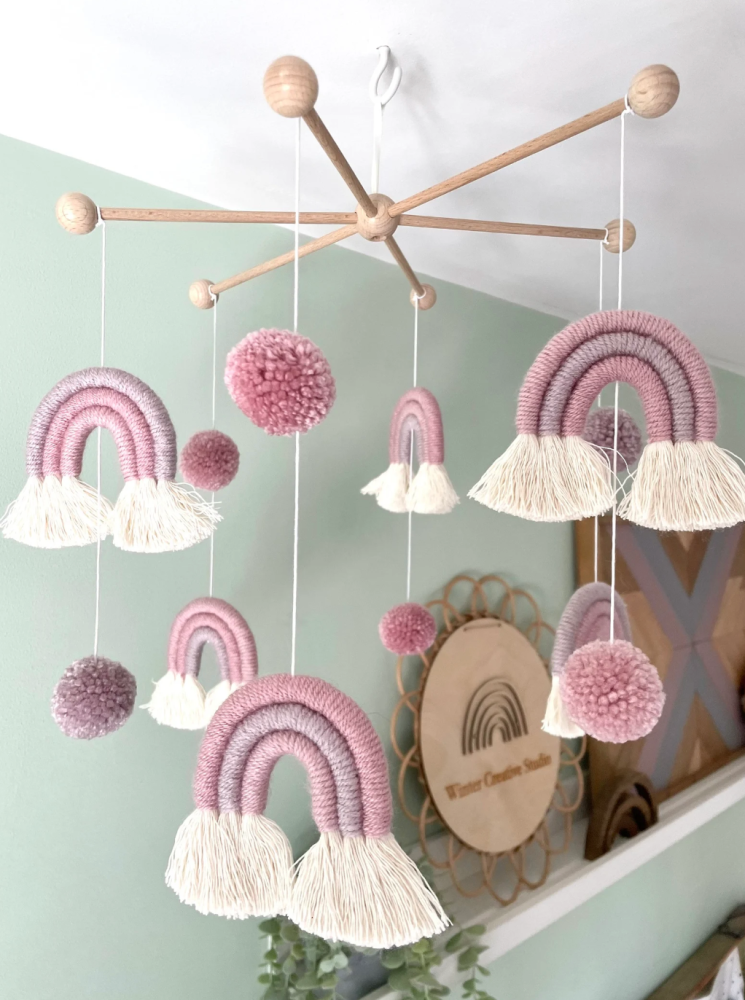 Macrame rainbow baby mobile gift
Baby mobile
If you are looking for a thoughtful and practical gift for a new baby, a baby mobile is a great option. It is a gift that will be appreciated by both the baby and the parents.
Here are some benefits of baby mobiles:
Visual stimulation: Mobiles are designed to be visually stimulating for babies. The bright colours and movement can help to capture a baby's attention and help them to develop their visual skills.

Soothing effect: The movement and music of a mobile that plays melodies can help to soothe and calm a baby. This can be helpful for bedtime or when a baby is feeling fussy.

Motor skill development: As babies reach for and try to touch the mobile, they are developing their hand-eye coordination and fine motor skills.

Educational value: Some mobiles come with educational features, such as educational toys or music that teaches babies about shapes, colours, and numbers.
Overall, a baby mobile is a great gift for a newborn baby. It is a practical, versatile, and personal gift that can help to entertain, soothe, and develop a baby's skills.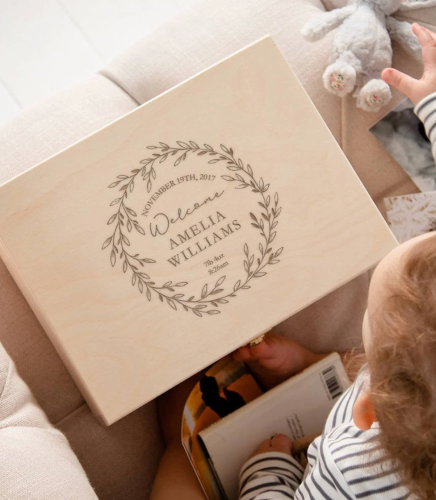 Personalised baby keepsake box
Keepsake box
A baby keepsake box is a thoughtful and sentimental gift that new parents will cherish for years to come. It is a place where they can store all of the precious memories of their child's early years, such as their first lock of hair, their first tooth, and their first outfit.
Baby keepsake boxes come in a variety of styles and materials, so there is sure to be one that perfectly matches the personality of the child and the parents. Some boxes are made of wood, while others are made of fabric or metal. Some boxes are simple and elegant, while others are ornate and decorative.
No matter what style or material you choose, a baby keepsake box is a gift that will be cherished for a lifetime. It is a way for parents to preserve the memories of their child's early years and to pass them down to future generations.
Here are some of the reasons why a baby keepsake box is a good gift for a newborn:
It is a thoughtful and sentimental gift that shows that you care about the new parents and their child.
An easy way for parents to preserve the memories of their child's early years.
A gift that can be passed down to future generations.
Practical and sentimental.
Affordable for most budgets.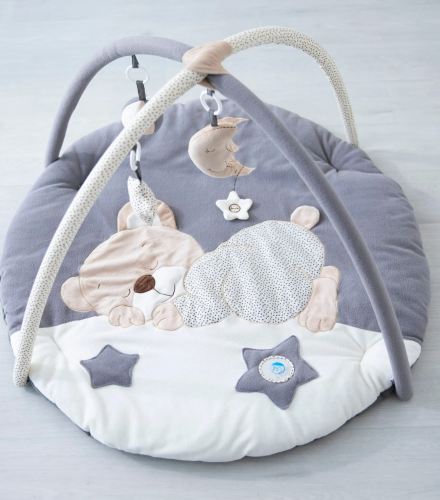 Baby gym or playmat
A baby gym or playmat is an awesome gift for a newborn! It provides a safe and comfy spot for them to play and explore, while stimulating their senses and promoting development.
These playsets come in various styles and designs, so you can find one that matches the baby's personality. Some are simple, while others have interactive toys and activities to keep them engaged.
Here's why a baby gym or playmat makes a great gift:
Safe and cosy: It gives babies a secure place to play.

Stimulation: The colourful designs, dangling toys, and textures engage their senses.

Development: It helps with hand-eye coordination, fine motor skills, and sensory development.

Entertainment: Keeps babies occupied and entertained, giving parents a breather.

Practical and fun: It's a gift they can enjoy for years to come.
If you want a gift that both the baby and parents will love, a baby gym or playmat is a fantastic choice. It's an investment in their growth and enjoyment, making it a gift that will be treasured.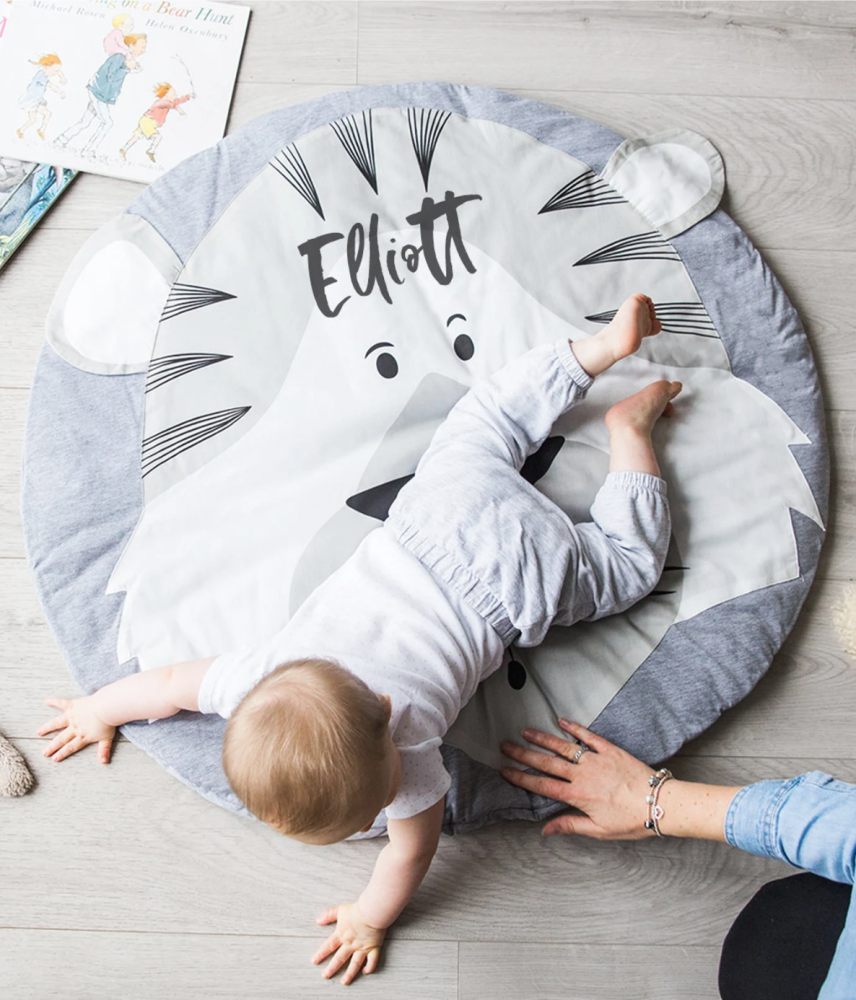 Newborn photo session
If you have some cash to splash then a newborn photo package is a brilliant present idea. Here's why it makes a great gift idea:
Capturing precious memories: A newborn photo session allows parents to capture the early moments of their baby's life, creating lasting memories that they can treasure forever.
Professional photography: Hiring a professional photographer ensures high-quality photos with artistic composition, lighting, and attention to detail. It elevates the experience and produces stunning images.
Time-sensitive: Newborns grow and change so quickly. A photo session within the first few weeks of life captures their tiny features, delicate expressions, and the unique bond between parents and their newborn.
Stress-free for parents: Arranging a photo session can be challenging for new parents, but when it's gifted to them, they can simply relax and enjoy the experience without the added stress of finding and booking a photographer.
Personalised and customised: Each photo session can be tailored to the family's preferences, capturing the baby's personality and reflecting the family's style and values.
Cherished keepsake: The resulting photos can be framed, compiled into an album, or displayed as wall art, becoming a beautiful keepsake that tells the story of the baby's early days.
Gift of memories: As the years pass, the photos from the newborn session will hold sentimental value and serve as a reminder of the love and joy that filled those early moments.
When considering a newborn photo session as a gift, it's important to choose a reputable and experienced photographer who specialises in newborn photography. Additionally, you may want to consider including a gift certificate for the session so that the parents can schedule it at their convenience. You can even choose an at-home newborn photographer so the new parents don't even have to leave their home! These photographers will bring all their equipment and studio lighting to the newborn's home, making it super convenient for new parents.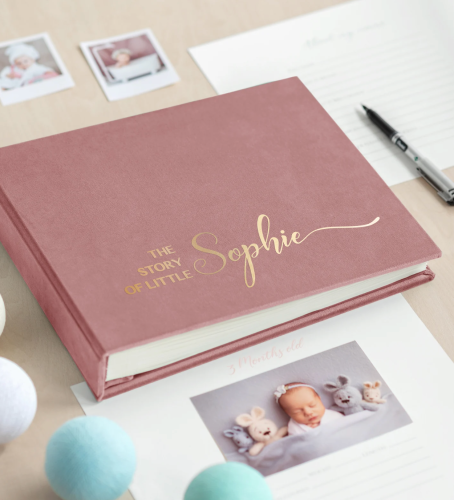 Final word
Buying a gift for a newborn is not always easy. There are so many options out there and it can be hard to know what to buy. Hopefully this list of gift ideas for new born baby has given you some inspiration.
When choosing a gift for a newborn, consider your budget and the preferences of the parents. Remember, it's the thought and love behind the gift that truly matter. Whether you opt for a budget-friendly item or decide to splurge on a more luxurious present, your gesture will be appreciated as you celebrate the arrival of a precious little one.
To roundup, here are some of the baby gift ideas featured in this blog post:
Baby hamper: Consider a hamper of mixed goods, including toys, muslin cloths, and baby clothes.
Personalised toddler cutlery: Opt for personalised cutlery sets for toddlers.
Baby dinnerware: Look for eco-friendly baby tableware made from materials like bamboo or wood.
Diaper/nappy cake: Create a tiered "cake" using rolled-up diapers tied together with ribbon.
Baby milestone cards: Get a pack of baby milestone cards for capturing special moments and firsts.
Comforter toy: Choose a soft comforter toy or lightweight teddy bear.
Hooded baby towel: Consider a hooded baby towel, practical and easily found in supermarkets or personalised on platforms like Etsy.
Baby rattle: Gift a baby rattle, a classic toy for newborns to explore and enjoy.
Baby clothes: Choose from a wide selection of adorable and comfortable baby clothes to suit various budgets.
Blankets: Wrap the newborn in warmth with different types of baby blankets available at different price ranges.
Books: Nurture a love for reading with captivating baby books, ranging from affordable options to secondhand treasures.
Grooming kit: Help parents keep the baby clean and healthy with a thoughtfully curated grooming kit.
Photo frame: Preserve precious memories with decorative photo frames, with options ranging from affordable to luxurious.
Natural skincare products: Pamper the baby's delicate skin with gentle skincare products. Choose natural, organic baby products.
Baby carrier or sling: Enhance bonding and convenience for parents with a comfortable and ergonomic carrier or sling within your budget.
Music mobile: Create a soothing environment with a music mobile.
Keepsake box: Provide a personalised keepsake box to store cherished memories.
Baby gym or playmat: Stimulate the baby's senses and development with playmats and gyms.
Newborn photo package: Create memories that last a lifetime for mum, dad and baby!
These present ideas cover a range of budgets, ensuring there's something suitable for everyone.
Please pin me!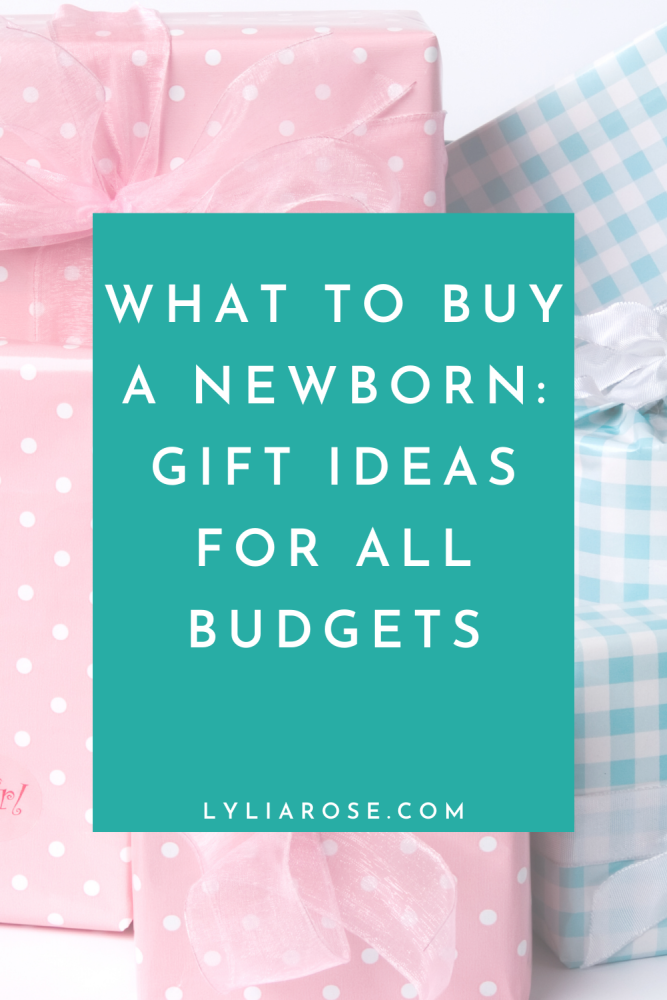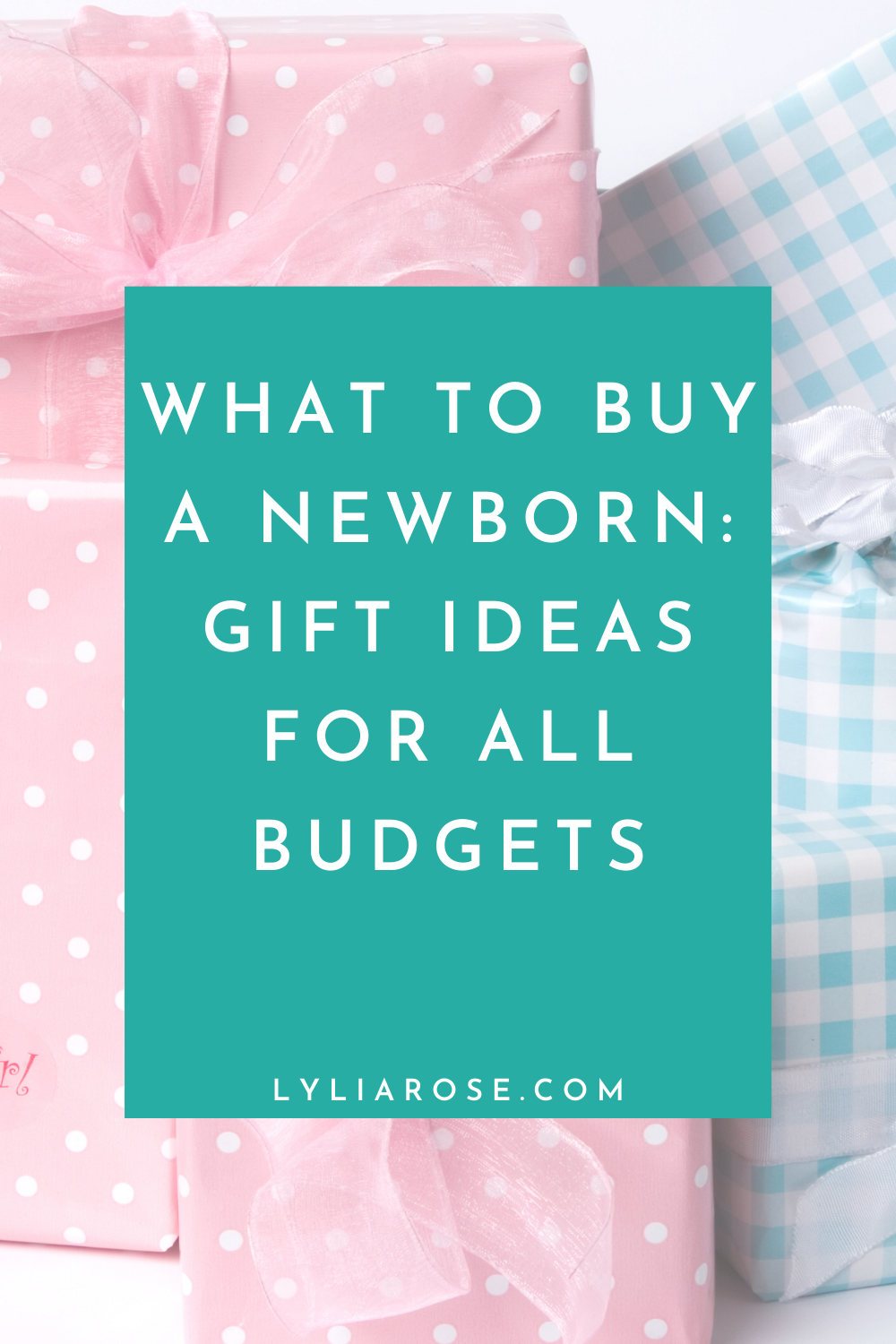 More great baby blog posts!
More gift ideas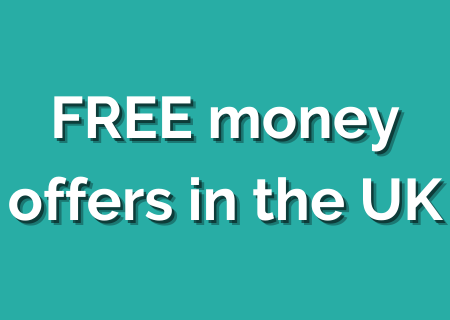 Looking to save money or get free money?
Check out my massive money-saving tips section and find some great deals on my voucher codes and how to get free money pages!
Check out my list of UK apps that turn receipts into cash and also this list of UK cashback sites to maximise your free cashback and savings.