Considerations When Buying a Property to Renovate
Posted on
Buying a property to renovate can be a very exciting and financially beneficial move. But it is not something that should be undertaken lightly and it is certainly not for the faint-hearted. Buying a house to renovate requires a lot of forward planning, knowledge and expertise. If you are contemplating buying a renovation project then read on and take some of these considerations into account before you do.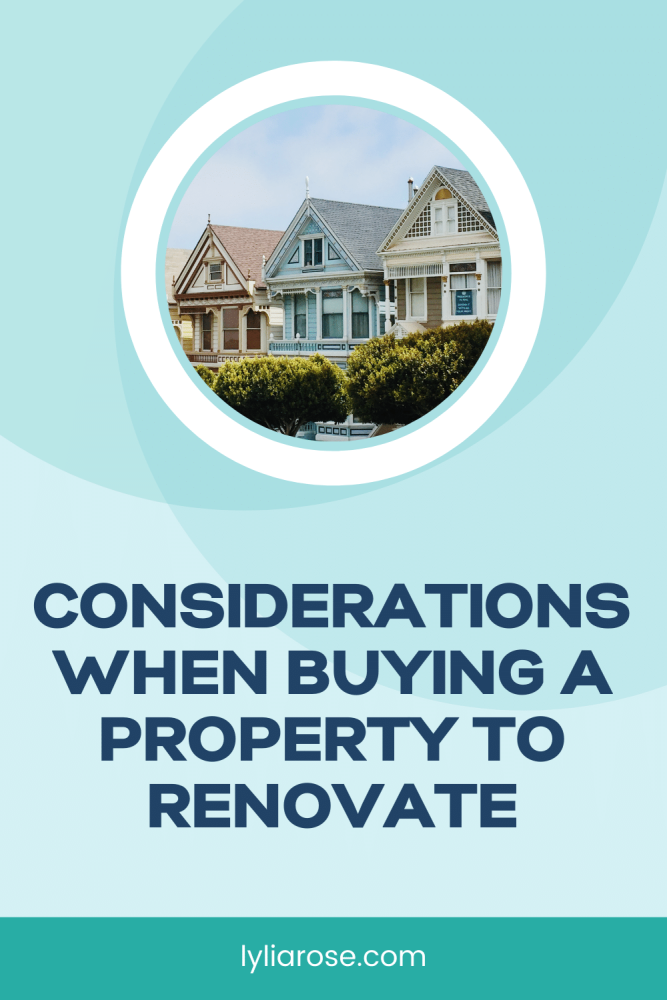 Things to consider about the property when buying a house to renovate
Of course one of the most important things to take under consideration when buying a property, is the property itself and exactly where it's located. As with any property investing purchase, you will need to dedicate a considerable amount of time to finding the right property for you and your needs, which will be different when you buy a property solely for the purposes of renovation. Here are some factors to consider when it comes to the property itself:
Location
One thing that is unlikely to differ when it comes to buying a renovation property is the importance of location. As with almost any property search location should be sitting at the top of your search criteria. Consider yourself to be buying the worst house on the best street. The location will dictate so many factors with regard to value and profitability. By buying a run-down house in a nice area you are likely to turn a greater profit and when it comes to selling you will benefit not only financially but also from the popularity of the area.
Expert opinion
Once you have narrowed down your search in terms of location you then want to make sure you cast a very thorough eye over your potential purchase, go over it with a fine-tooth comb before you commit to buying. You will want to try to mitigate your risk of unforeseen problems or unwelcome surprises that will detrimentally affect your budget. One of the best things you can do to help protect your project and its budget is to bring along the experts with you.
If your project requires extensive work and the input of architects, builders, contractors etc then it is often prudent to bring them to the property to get their expert opinion on the project and any potential complications they may envisage on inspection. These experts will be better placed to highlight any potential problems such as dampness, issues with the windows or doors that might need draught proofing or replacing, building regulations, structural work requirements and having this information early will be worth its weight in gold. Not to mention it will give you more information to better plan your budget.
Another sound piece of advice for gaining expert opinion is to pay for a full building survey to help identify any problem areas the property might have. This survey should reveal any damage that may not be visible at first sight. A full survey will help you to gauge a better idea of potential repair costs making it easier to plan your budget and hopefully eliminate the risk of unwelcome surprises further into the renovation. There are various levels when it comes to building surveys when you're purchasing a property, but if you plan to renovate then your best bet is to opt for the full structural survey so you know as much as possible about the building and its structure before you even buy it.
Planning permission
Planning permission could be a stumbling block and it is something you need to seriously consider before purchasing your renovation property. If you have grand plans for your property, if you want to extend it, if it has already been extended, or you want to make external changes then chances are you will need planning permission. What is more, these are only some of the circumstances you will need planning permission, there are plenty of others you will need to be mindful of also.

Failure to secure planning permission will bring a premature end to your project. It will be over before it has even started. When it comes to planning permission you should always undertake some research, some properties may already have been granted permission and are sold with such or houses in the area may have been and have undergone similar work to what you may be planning. This is likely to be a good indicator as to whether or not your application for planning permission will be successful.
If your house is the first of its style on the street to put in planning for certain changes, particularly at the front of the property, then it's likely it could be rejected. Seek advice from your local planning department in the first instance before you waste money on architect drawings that may never even be allowed to happen.
Don't forget that planning permission is another cost that you will need to factor into your budget, so if your project isn't being sold with planning permission be sure to work it into your budget wisely.
Think carefully about mortgages if you plan to renovate a property
Once you have found the potential renovation property, have undertaken all of your due diligence and are in a position to move forward with the purchase you will need to consider your finance options. If you are not in a position to be able to buy the property in full and foot the renovation costs then chances are you will be seeking the assistance of a mortgage to complete your project. You have to consider your options carefully as not all lenders will be prepared to let you borrow money on large projects.
That said there are lenders who specialise in or provide renovation mortgages or refurbishment loans. A renovation mortgage can be a great option for financing your project. The terms of your renovation mortgage will depend on the level of work that is required for the project. If your project is likely to require a large refurbishment such as structural work, demolition, extensions and so on it may be that the lender has a slightly stricter threshold or requirements that need to be met before granting the mortgage. It may also affect the interest rates that are available to you.
When it comes to the interest rates available on a renovation mortgage it will largely depend on the amount of money that you are borrowing, the scale of the work being undertaken and your personal financial circumstances. It is important to bear in mind that some lenders will not grant mortgages on properties that are deemed uninhabitable whereas others will only lend based on the current value of the home.
This could be subject to change once the project is complete and the property re-valued at which point further funding may then become available. If your property is deemed to be uninhabitable and as such you are unable to secure a mortgage you will need to look into options such as a bridging loan. A bridging loan is usually granted while some degree of renovation work takes place to bring the building into a 'habitable' condition.
When considering a bridging loan as a finance option, it can be helpful to work with a bridging finance broker who can help you navigate the process and find the best loan options for your needs. A bridging finance broker can help you understand the different types of bridging loans available, including closed, open, and regulated bridging loans.
Bridging finance brokers can also help you find lenders that offer competitive interest rates and loan terms that meet your needs. They can guide you through the application process, help you understand the fees and charges associated with bridging loans, and ensure that you have all the necessary documentation in place.
When it comes to matters of finance it is always recommended you seek professional advice, particularly when undertaking loans and mortgages.
Plan your budget carefully if you want to renovate a house
Planning your budget is one of the most important things you can do, but potentially one of the hardest. When it comes to budgeting be sure to take a clear and thoroughly thought out approach. Your budget will extend far beyond the purchase price of your property. Just because you may have got a bargain on the property price doesn't mean you will want to overspend on the renovations. Remember, it only remains a bargain if the project is completed within budget.
You'll need to learn how to create a budget for a home renovation and how to avoid overspending, as it could grind the project to a halt if you run out of money.
When planning your budget you need to be mindful of all the potential hidden costs of buying a house and fees that you will come across throughout the duration of the project. Here are some considerations to make when budgeting:
How much work is required to bring the property up to the desired finish

Stamp duty; remember if this is not your main residence then different rules and therefore fees will apply

Legal fees

Mortgage costs

Mortgage adviser

costs

Planning fees

Professional costs of architects, engineers, builders, contractors, plumbers, electricians, etc.

Cost of materials

Labour costs

Incidental expenses, skip hire, portaloos

Always allow for an additional percentage for a contingency fund: this should usually be at least 10% of your overall budget to cover those unforeseen or unexpected expenses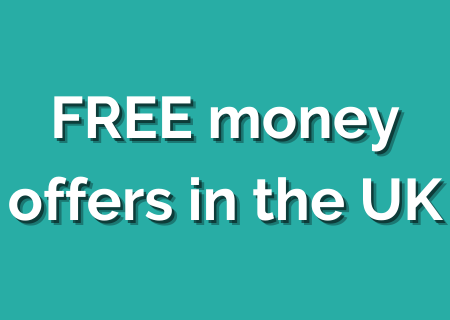 Top tips when budgeting for a home renovation
To help you plan your budget and keep it on track here is some simple but effective guidance:
Create a spreadsheet of all the things that you want to do to the house and make sure absolutely everything is included. Even the small things. Insert the quotes on labour and materials into your spreadsheet to give you a good indication of how much money you are looking at spending.

Update your spreadsheet as you go to include the actual amounts you have spent. This will give you an idea of the direction your budget is going and help you identify and re-address expenses should it be looking as though your budget is being reached quicker than you thought.

Shop around for the best deals, even on the small items. Of course, everyone wants to save money but those savings don't always have to come from the biggest expenses. If you can cut down costs on even the small items those savings will add up and be recognised in the overall spend. Look for local suppliers or traders who may offer beneficial rates such as Sheridan Skips. Using local providers can also save you the headache of timings and logistics.

Where you can, do the work yourself. If you have a skill set that can be applied to your project then use it, don't pay someone else to do what you can do yourself. Even if it is just manual labour. That said, if it is a professional job that requires a level of expertise that you do not have then leave it to the professionals.

Always overestimate. As you've probably been made aware through previous home projects or TV shows featuring renovations, most home projects end up going over budget. To account for this allow your 10% contingency fund, but also overestimate the costs for everything. That way you should come well within your budget and not need to seek additional funds at a later date.

Maximising the property's value. Renovating a property can be a great way to increase its value, but it's important to approach the renovation with an eye towards maximising that value. To prioritise renovations that will increase the property's value, consider upgrading the kitchen or adding an extra bathroom. Other renovations that can add value include improving curb appeal with landscaping or a fresh coat of paint, adding additional storage space, or creating an open floor plan. When planning your renovations, think about the features that are most important to potential buyers and focus on those. Remember that it's important to balance your desire for upgrades with the potential return on investment.
Finding the right team for your home renovation
Renovating a property can be a complex and challenging process, and it's important to have the right team in place to help you achieve your goals. When looking for a team, it's essential to choose professionals with the experience and qualifications necessary to get the job done right.
To find the right team, start by asking for recommendations from friends, family, and colleagues who have had successful renovation experiences. Conduct your own research online and check the reviews and testimonials of potential professionals to ensure they have a good reputation.
Once you've identified potential candidates, ask to see examples of their work and check their credentials. Don't be afraid to ask for references and follow up with past clients to get a sense of their experience working with the professional.
Staying on schedule
Renovation projects often take longer than expected, which can be frustrating and costly. To create a realistic schedule, break down the renovation into smaller tasks and estimate the time each task will take. Then, create a timeline that takes into account any potential delays.
To stay on track throughout the project, communicate regularly with your team and make sure everyone is aware of the schedule. Be prepared to adjust the schedule as needed, but also be mindful of the impact any changes will have on the overall timeline and budget.
Think about sustainable renovations
With growing concern for the environment, more and more homeowners are looking to make sustainable choices when renovating their homes. To make eco-friendly choices when renovating, consider using recycled materials or installing energy-efficient appliances.
When selecting materials, look for those that are made from renewable resources, have a low environmental impact, or can be easily recycled or reused. Consider using materials that are locally sourced to reduce the carbon footprint of transportation.
When it comes to appliances, choose those that have high energy efficiency ratings to reduce your energy consumption and lower your carbon footprint. Look for certifications such as ENERGY STAR to ensure that your appliances are environmentally friendly.
Dealing with setbacks
Despite your best efforts, setbacks are bound to happen during any renovation project. To deal with common setbacks, such as unexpected expenses, delays, or design challenges, it's important to stay flexible and adaptable.
Be prepared to adjust your plans as needed and communicate regularly with your team to stay on the same page. Remember that setbacks are a normal part of the renovation process and that it's important to remain calm and focused in the face of challenges.
Final word
Deciding to buy an old house and renovate it is a big decision. Before you dive in do your research, have the property expertly surveyed, secure a mortgage if needed and plan your budget wisely.
Don't make the same mistakes we made with our home renovation!