Luxury to inexpensive gifts for the woman who has everything
Posted on
This article is to help you find the perfect gift for the woman in your life. Whether she is your wife, girlfriend, mother, aunt, sister, grandma or friend we hope we can help you find something she will love and cherish. We have a list of luxury to inexpensive gifts for the woman who seemingly has everything that are sure to please her. We hope you enjoy our selection and find something that suits your needs.
It might at first appear hard to find the perfect gift for someone who seems to have it all, but there are still plenty of options available. We all know that woman. She's the one who seems to have it all, and she probably does. But even if she doesn't, she'll never let you know it because she's too busy being fabulous. The woman who has everything is also the most difficult person to shop for in your life, which is why we've compiled a list of luxury to inexpensive gifts that are sure to please her. The range of options goes from Horus Straps for expensive watches to wellness kits.
Whether you have £10 to spend or £250 to spend, read on for a selection of gift ideas for her, from luxury to inexpensive gifts for the woman who has everything, whatever your budget.
Gift the luxury of relaxation or pamper to the woman who has everything
Whether the woman you are gifting is a busy mum, a workaholic, stressed out student or a combination, they are probably lacking in the same things - enough rest, relaxation, sleep and pampering! We all find it difficult to make enough time for self-care nowadays, so a gift along these lines will surely be appreciated.
If budget is small then think along the lines of a facemask or two so she can indulge herself in the comfort of her own home, or yours. Bubble bath or candles are also an inexpensive gift idea and you can opt for luxury brands for the special occasion.
If you have more cash to splash then go all out with a spa day for two or even a luxury weekend spa getaway with massages and facials included.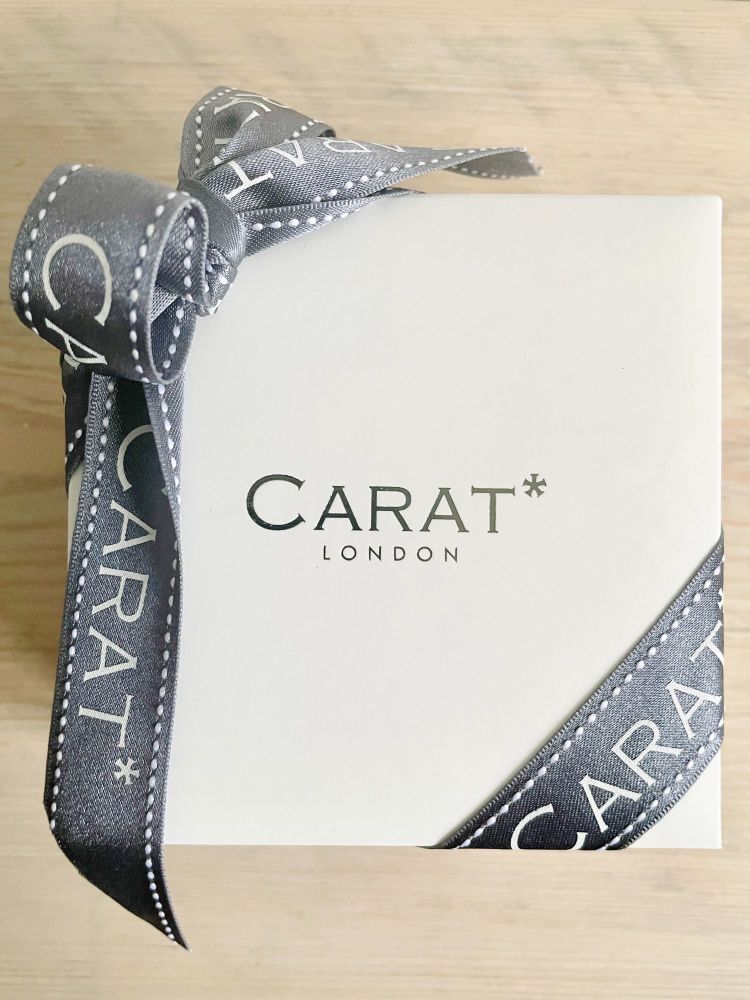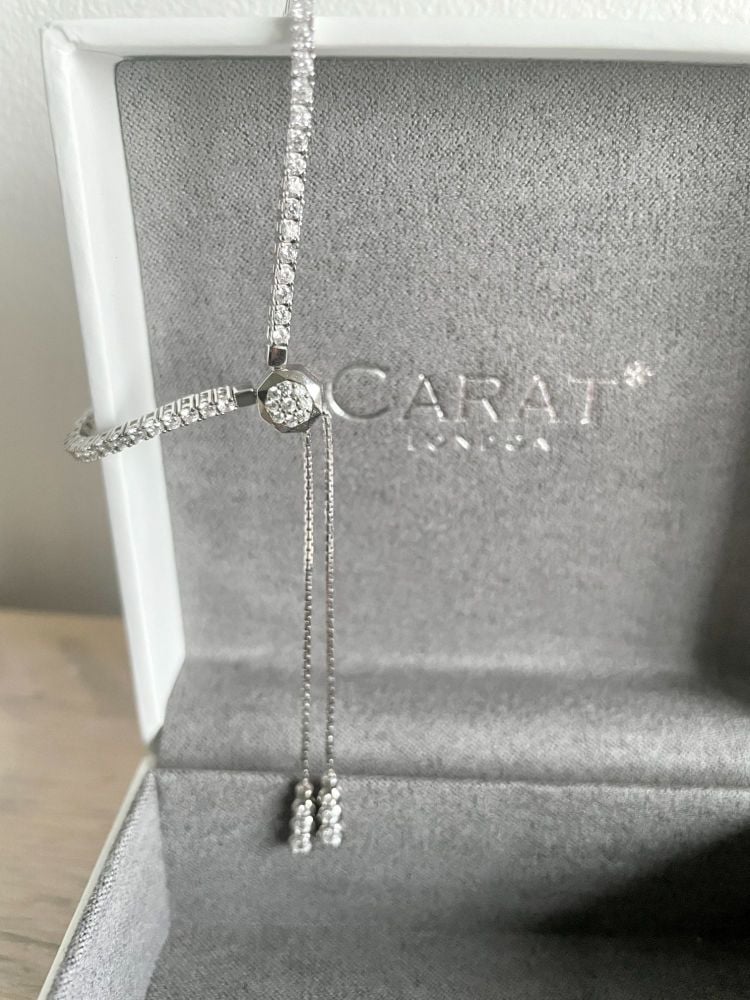 PR sample: Lexi White Bracelet by Carat* London
Why jewellery is always a perfect gift for the woman who has everything
Jewellery is one of the most common gifts given to women. It is not only an attractive accessory but also a sign of love. However, it can be difficult to find the perfect piece of body jewelry for someone who has everything.
There are some guidelines you can follow to make sure that you buy the right jewellery for your loved one:
First, you should know what type of jewellery they prefer and what their favourite colours are. Make sure they actually wear and love jewellery before you splash out.
Second, it is important to know their size so that the jewellery will fit them properly.
Thirdly, you should know which occasion you want to give them jewellery for so that they will have something appropriate for the event.
Of course it doesn't have to be dedicated to an occasion and can be a beautiful piece of jewellery to add to their collection for them to wear as they feel.
Jewellery, in general, makes for an excellent present to give to the woman who has everything or a great gift for a fashion lover, because it can be customized according to her preferences. The best part about buying jewellery as a present is that it will be cherished for years and years.
There are also numerous options in colour, style and affordability. A tennis bracelet is a good example of jewellery that is an understated yet elegant piece. It is perfect for the woman who wants to keep it simple and classy, but also wants to show off her style.
A necklace, ring or body piercing jewellery with her birthstone will prove thoughtful and in keeping as a birthday gift.
If you are unsure of exactly what to buy then a gift card for her favourite jewellery store is a winner.

Beautiful heart shaped lockets from Lovelox Lockets
Another perfect idea is a locket necklace. These can come in different styles to suit, such as heart shapes, round shapes and oval shapes with stones, plain, or even engraved. You can also find the perfect metal whether it's gold, rose gold, silver or something else.
It's a beautiful gift idea especially as we are always taking digital photos nowadays and photo printing isn't as common. It' a great classic piece of jewellery that can hold a photo or two of their favourite loved ones be that family members, the love of their life or even pets.
Treat the woman who has everything to an experience for her special occasion
Most often when we assume someone has everything, we are talking in a material sense. Just because she has lots of things, doesn't mean you need to buy her more things when special occasions come round. Instead, why not treat her to an experience instead? Experiences are much more memorable than things allowing you to create new memories that can last a lifetime.
Consider getting her something that she can enjoy with her family and friends, or of course with you! This could be tickets to an event she would love or a gift card for a restaurant she favours.
It could be for an exhilarating once in a lifetime experience such as a hot air balloon ride or if she's a daredevil, a sky dive or bungee jump!
It doesn't have to be expensive though and you could offer to pick her up and take her for a free day out to spend some quality time together and explore an area of natural beauty or heritage. Find inspiration for some of the most beautiful places to visit in the UK on the National Trust website, English Heritage or UNESCO World Heritage Sites. There are many locations managed by these trusts and other areas of natural beauty that are free to visit.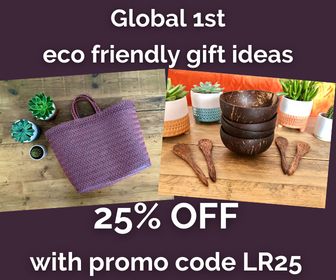 A personalised gift designed with style in mind for the woman who has everything
A personalised gift is a thoughtful way to show someone you care. It allows the recipient to enjoy something that they will cherish for years to come. A personalised gift shows that the person put in time and effort to find something that they know will be perfect for the recipient. It's not just any old present, it's a thoughtful and creative present from one person to another. And if you're looking for something more traditional or sentimental, think about what would make her happy or bring back memories of good times spent together.
Some personalised gifts can verge on the side of tacky, so it's important to be careful with your choice of gift and the design. For example, whilst a photo cushion might be a fun addition to your child room, your best friend may not be so keen on adding photo cushion to their high end designer sofa or bed! Think about your friend or family members tastes and styles to determine what you can personalise. It doesn't have to be their face printed on something, which is what most people think of as perosnalised in the digital age! It can be a favourite photo and memory of the two of you in a beautiful frame to match her decor. It could be a piece of stunning jewellery engraved to make it personalised or even jewellery designed uniquely for her.
Other personalised options include designing your own bunch of flowers for her special day or even creating a handmade hamper of her favourite beauty products, foods or brands. Again, max out if you have the cash to splash or alternatively opt for some of her favourite brands on a budget. For example, if she loves organic luxury tea, bundle a few flavours together in a gift bag for an affordable, cheerful and thoughtful present. It's time to stop worrying about what to get your loved ones and start thinking about what they would enjoy!
Treat your favourite lady to some skin therapy treatments
What better gift can you get your favourite lady than caring for their skin? While facials can be expensive, show your favourite lady that she is worth every penny.
Lipotherapeia believes that when it comes to keeping our complexions and bodies healthy, one of the main concerns is skin tightening. Keeping the skin firm, taut, and lifted is one of the most important ways of keeping it youthful. You could look for creams and lotions to electrical treatments to help achieve younger-looking skin.
Skin therapy treatments are perfect for all ages, for example, you could find some that specialise in skin tightening and cellulite or in hyperpigmentation.
Skincare treatments are without a doubt - the reigning Queen of gifts for her right now. It's fair to say the past year hasn't been the kindest to our complexions (what with lockdown preventing us from going for a facial for TIME and anxiety-induced acne), so show her you love her by treating her to one!
Another great idea for a higher budget is a gift voucher for semi-permanent makeup. Ideal for those who are super busy but still want to look great all the time. You can read more about the benefits of semi-permanent makeup and exactly what it is.
Looking for a gift with a twist? Check out these Valentine's Day gifts with a twist!