Personalised gift ideas for mum
Posted on
Whatever the type of mum, there's a perfect gift to suit. Surprise mum with a gift that she'll love. Get inspiration from this great list of gift ideas!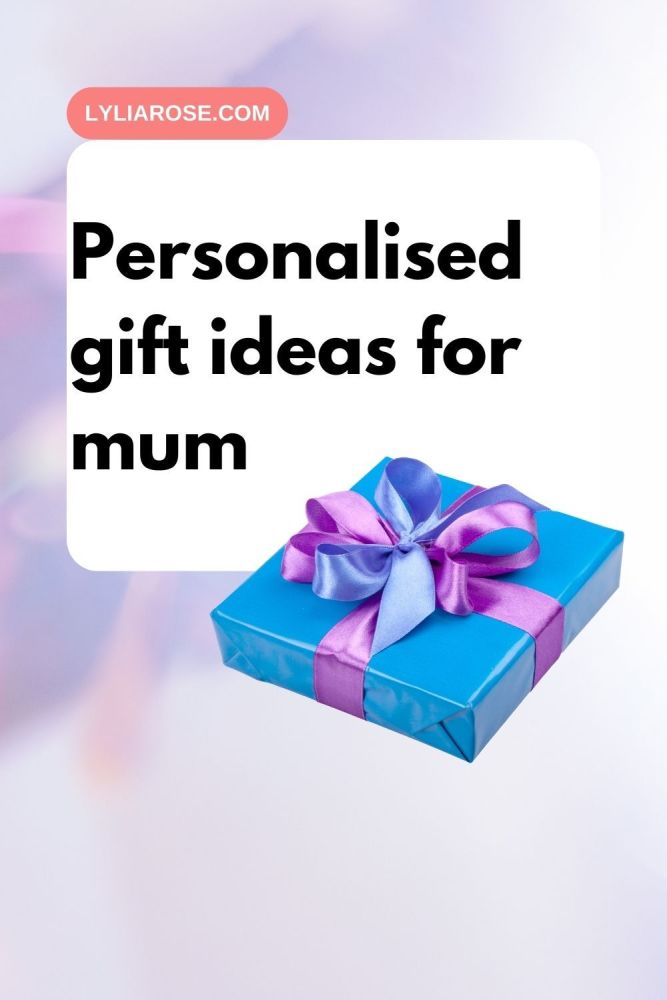 There are different types of mums in the world. Whether she's a working mum, a stay-at-home mum or a party mum, there is always something to suit her needs.
Gifts to mum don't have to break the bank to be special. In fact, most mums appreciate the thought behind a gift, more than what it costs. Though there are lots of gift ideas for her under £20 if you're on a budget.
If you're looking for inspiration on what to buy your mother this Mother's Day, take a look at these top gift ideas:
Personalised journal - Fill the pages of your journal with memories of experiences shared with mum. Include pictures, advice she gave that helped shape your life, mementoes, selfies, pictures of the two of you, chilling, and quotes that capture how you feel about her. A journal is a thoughtful gift for parents of all ages.

A "Mum Journal" is a wonderful present for mums. It can be anything from a single journal entry to a week's worth of journaling sketches (or more). You can choose from a variety of beautifully illustrated, creative and fun journaling prompts and themes to make your own unique Mother's Day gifts for your beloved mother In no time!

Does your mum love to cook? - Chances are, after cooking for the family for years, her cookware could use some updating. Whether it is a simple cutlery set, or a trendy and healthy air fryer, there are lots of options to choose from, including colours, finishes, and sustainable materials.


Homemade collage of the family - You do not have to be terribly tech-savvy to create an interesting and eye-catching collage. Choose your pictures applying the same filter or hue (to set the tone of the piece), print, and shape into a circle, heart or whatever shape demonstrates how you feel. Frame it, and help your mum hang it up on her wall.


Create a fairy garden - Miniatures are available at many craft and dollar stores, along with moss, turf, and tiny lights. You can use a broken, a completely intact terra cotta planter, or just about anything that can hold these materials, and has the all-important drainage holes. Mum will love to show it off and will undoubtedly spend meditative time admiring your creation.
Monthly subscription boxes - Subscription boxes are trending right now, and for a good reason. There are numerous types and styles available, from beauty products to home décor, and more, that are likely let her turn off mum-mode and have some "me-time". Choose from eco-friendly subscriptions, plants, crafts, treats, books, self-care, mystery/thriller games, and a spa basket, they will continue to arrive, to surprise and delight her. The ideas are endless. The best part is that mum will continue to feel appreciated throughout the year!


Kitchen herb garden - Whether you purchase a kit, or all of the herbs separately, mum will love the opportunity to grow fresh greenery, and the entire family will appreciate the infusion of fresh herbs with every meal.


Egift cards - These are incredibly special. In fact, egift cards are really two gifts in one. Do you have a favourite memory, or picture of you and mum? Now you can upload it to create a custom card for mum to use however she likes. These personalised cards are great for other family members, too. If you are looking for a brilliant way to brand your business, you can create cards with your company logo on them, to award as client giveaways, employee incentives, and for leads. They are available at a number of stores including, Amazon, Walmart, and Bed, Bath & Beyond.


Is your mum starry-eyed? - The night sky has mesmerised us for centuries. Much like fire and water, the stars hold a unique quality that touches the soul. Now, you can create a personalised constellation chart of any special date that you desire: Mum's birthday, Mum's wedding day, Mum's first Mother's Day, etc. Capturing the date this way, will surely touch your mum's heart.


Aromatherapy gifts - At the end of a long day, there's nothing better for mum than to be able to retreat into her own comfort bubble. This might include a bubble bath, soft music, and candles. Aromatherapy gifts such as diffusers, sprays, and oils, offered in various relaxing scents (lavender, vanilla, sweet basil,) will help mom rejuvenate and replenish her energy.
Jewellery - Mum's love jewellery especially if it's unique to them like a

personalised necklace or bracelet

. What better way to show your gratitude and appreciation than to gift her with a ring or pendant, showcasing her birthstone. How special would mum feel if she received stackable rings with the birthstones of her children? What a unique and dazzling way to personalise your offering and keep the family bond close. This mother daughter ring is a perfect gift idea and includes a meaningful message to mum.


Bluetooth speaker - There are a wide range of bluetooth speakers to choose from that will fit mum's style. Choose from different colours, shapes, and sizes. Some speakers alight and create a disco ambience with LED lights. Others are waterproof and come equipped with Amazon's Alexa.


Win it with wine - Wine baskets and accessories are sure to rank high on mum's list as her favourite gifts ever if she likes a tipple or two in the evenings. Think outside the box with aerating decanters, and fluted glasses, fun and whimsical wine charms, and stoppers, and even fabulous wine subscriptions. On a budget? Check out our tips on how to save money when buying wine.
Whatever you decide to gift your mum this year, remember, the best present of all is your presence with her on her day, and often. In addition to (or in lieu of) a gift, consider making her favourite dinner, dancing with her to her favourite song, cleaning the house (or special room), for her, or inviting her on a picnic. Whatever energy you put into gifting your mum is destined to make her feel cherished and honoured.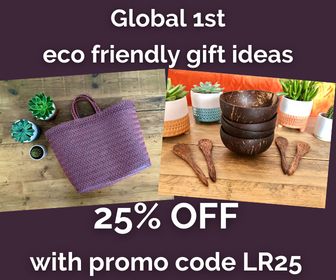 Looking for ways to save money on your gift shopping?
Check out my massive money saving tips section and find some great deals on my voucher codes and free money pages!