A large list of online business ideas to get started
Posted on
A lot of people want to leave their boring old jobs and step out of their comfort zone and start their own business. However, there are a lot of hindrances such as leaving the comfort of the old job behind which provides you financial security, even if you get bored with the monotony.
Then there is the major fuss about registering your business in case you decide to start one, but there is nothing major to worry about in the registration context since there are several blogs that guide how to register a business and start your company following which you can easily start out your business.
Once you realise that registering your business and starting a company isn't all that hard to do or scary, there's still one major preceding issue: lack of ideas. Almost everyone wants to have a successful and sustainable business setup, but seldom do people have proper ideas of what type of business to set up in the first place.
If this sounds like you then we are here to present you with some of the best online business ideas in order to get you started:
Starting a blog
You can easily start a blog and monetize it in order to earn money on your content. All you need is consistency and some sort of unique content in order to captivate your target audience and develop regular visitors to your blog. When we say easy, we mean it's easy to set up a blog and get started, but to monetize it will require some dedication and perseverance!
If you play your cards right there is a good chance that you can get a steady stream of potential income from your blog via ads, various digital products such as e-books, sponsored blog posts, affiliate marketing, brand commissions and so on.
You need to remember one thing, blogging, just like most businesses out there, is a long haul and you need to be patient and consistent in order for your efforts to pay off. Many full-time bloggers do not achieve this status overnight, but after a few years of persistence building up their blogs, readership and various metrics that hold weight when it comes to brands wanting to work with them.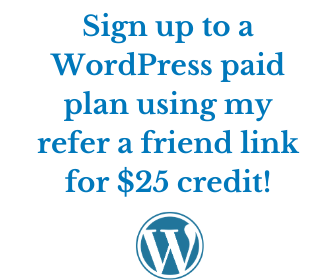 Conducting affiliate marketing
Affiliate marketing in literal terms means the process of getting a commission by the successful promotion of a third party's products. There are primarily two ways in which people indulge in affiliate marketing. Firstly, promotion of information products such as ebooks, membership on various sites, and so on. You can sometimes get around 50 percent commission on such products as well.
Secondly, you promote physical products that are for sale, such as by becoming an Amazon Partner. You promote the numerous products available on Amazon and earn profit by successfully promoting a sale that can be quite a bit profitable. It doesn't have to be Amazon. eBay has it's own affiliate scheme, as we as thousands of other websites and popular stores that are easy to promote. Thousands of well-known brands can be found by signing up to the Awin affiliate platform where you can easily apply for affiliate schemes for thousands of brands in one place and collate the commission. Here's a great post on what is Awin to get you started.
Blogging is one way to utilise the power of affiliate marketing, but many others are just as successfully by using affiliate marketing on their social channels without ever having an actual website or blog of their own.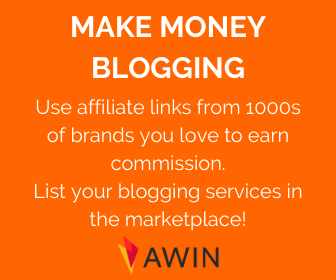 Setting up an online store
eCommerce sites sales have significantly risen ever since the COVID-19 pandemic swept the offline market with a wave when the governments all around the world decided to declare lockdowns.
Even after some of the lockdowns were scrapped, people grew comfortable with online shopping or had learnt of its convenience. This is exactly why setting up an online store makes a lot of sense, if you have a product to sell that everyone needs or wants.
You need to conduct in-depth research on a couple of things including your closest potential competitor, industry research, requirements of the clients and customers, and so on. Once you've found your ideal product and target audience, you can utilise several eCommerce platforms for selling your products easily.
Having your own website is a bonus and integrating it with the likes of eBay and Facebook will ensure your products reach a wider audience. You can get a free trial with Create.net to try their shop builder and create your own online website with a 10% discount code here if you wish to continue.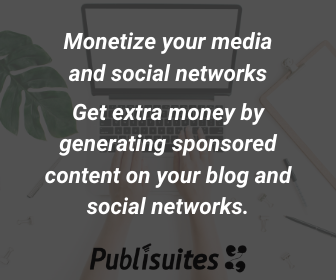 Publishing your book on Amazon
If you are someone who loves to write different stories or any other content for yourself, now is the time when you write your own book and publish it yourself on Amazon. The process is very simple and there are hundreds of guides available on the internet on how to get your book easily self-published on Amazon via a fairly simple and cheap process.
Once you have your book published on Amazon all you need to do is ensure that in the initial week you try and sell a hundred copies of it. This will signal to Amazon that it's popular and Amazon themselves will promote your book which will boost the sales.
Here are lots of different ways you can make money selling on Amazon.
Becoming a Youtuber
Everyone watches the informative guides, vlogs, and other engaging content which may either entertain you or educate you on a particular topic. If you are someone who wants to share their experience in one way or another and loves being in front of the camera then starting out with your YouTube channel can be a great way of earning some money especially from ads or sponsorships from other companies.
Creating a YouTube channel does not even require you to invest a lot of money into setting everything up since, creating a YouTube account is free and you can record videos from your mobile itself for the channel. You can even use your YouTube channel to promote your eCommerce website or blog if you have one.
Just like blogging and social media influencing, it's not a get rich scheme. Although it can be easy and cheap (or free) to set up, it will take time and dedication to build an audience and become successful. For a start, you need at least 1000 subscribers to your YouTube channel, at the time of writing, to begin to monetize your YouTube videos with ads.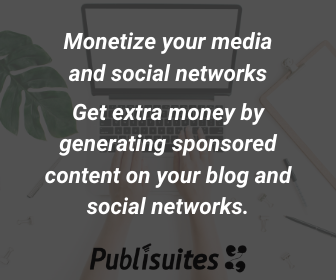 App development
The way people use technology and the internet has majorly shifted from laptops to mobiles in a short time, leaving a huge shortage of good application developers. Many businesses like to have their own apps now, so if you are good at coding and app development then this could be a lucrative career path for you.
However, you need not have extremely good coding knowledge if you have a good idea about an app, since you can always collaborate with a professional app developer and jointly make an app.
However, you need to ensure that your idea is pretty much feasible and is logically backed since the app market is quite saturated, so your idea needs to stand out and entice users to download.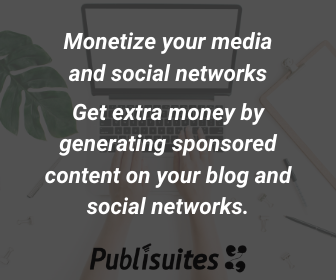 Operating social media advertisements
There are a lot of business owners out there who are more or less old-school in nature and have extremely minimal, or no knowledge, of technology whatsoever. But a lot of them understand the need to add some of their presence online, especially on social media platforms.
Taking this into consideration, if you have sound knowledge on how technology and specifically these social media sites work you can act as a consultant for these businesses who want to expand their presence online and you can develop and deploy ads on their behalf. Or even set up their social media accounts for their business and teach them how to manage them, or manage them yourself for a monthly or weekly fee.
If this sounds interesting to you and you need more skills to make this a business idea reality, then look for social media management courses to enhance your skills and learn how to professionally manage business social media accounts on behalf of companies.
So many business ideas in this modern day and age
As you can see, there are a lot of business ideas in this day and age. The beauty of many of these are they are online and do not need much equipment to get started, in fact you probably already have the equipment needed (laptop and internet connect, along with good business idea). You can also start many of these as side hustles or passion projects in your spare time, building a client base or building income streams in your spare time until you feel 100% committed to quitting your day job and taking the leap to go full-time. Good luck!
---
Want to make more money from home, online or need a side hustle?
Find loads of ways to make money at home on my blog, as well as my favourite side hustle in my matched betting blog!
Looking for more ways to save money?
Check out my massive money-saving tips section and find some great deals on my voucher codes and free money pages!
Want to manage your finances better?
Here are loads of family finance tips and helpful debt articles.
Want to get paid to blog?