Tips for improving your credit score and finding the best mortgage broker
Posted on
If you have bad credit and are looking for a mortgage, there is no need to worry. There are ways to get a mortgage even with bad credit, and you can start improving your credit score at the same time, or before you make an application. Below we look at how you can do this and how to find the best mortgage broker for your needs.
Can You Get A Mortgage With Bad Credit?
The short answer is yes! No matter your credit rating, there are companies out there that can help you find a mortgage. Before applying for anything, check your credit score and follow this guide, as there may be some tips and tricks that could improve your credit score quickly so that you can boost your chances of obtaining your dream home.
Finding The Best Mortgage Broker For Your Credit Score
There are several reasons that poor credit can affect the decision of a loan, which can be frustrating and disheartening if you are financially ready to buy a house. You might need to find a lender who can offer a mortgage with no credit history, as this is a common reason that people get turned away. Whether you have recently moved into the UK or you have never borrowed, it can be a huge shock to find out this is stopping you from getting a mortgage.
When searching for a mortgage with a CCJ, no credit history, or bad credit, Money Nest's advice on bad credit mortgages can help. They are experts in bad credit, providing advice to customers and helping them to obtain a mortgage with a lender. Their article goes into further detail on securing a mortgage when you have poor credit.
Correcting Errors On Your Credit Report
You should look through your credit history properly before you apply for anything. This doesn't just mean checking the score, as the score is only one part of your overall credit rating. Lenders will also look at other things, like how many times you have applied for loans, or how many loans you currently have out.
If you have closed an account or finished paying off a joint application, you want to make sure this gets removed from your credit report if it's still classed as open. Apps will show you a timeline of your credit, starting from the first time you borrowed or secured a loan. Go through the timeline and ensure that everything on there is yours.
You would be surprised how many times there are mistakes on a credit file. You should also check for fraudulent claims where a hacker has attempted to get a loan or credit card in your name. Speak to the lender involved and they should correct everything for you. If you are still having trouble, you can also make a complaint to the Ombudsman.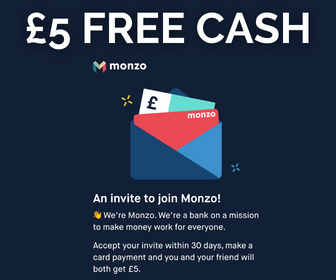 Register To Vote
Not being registered to vote can cause big issues when getting a mortgage. This could cripple your chances no matter what your current credit score is. All mortgage lenders use this method to confirm your identity, to make sure your address and name are correct. This is also an additional check they do to prevent money laundering. If they cannot find you on the system, they may decline you.
Usually, your credit report will let you know if you are signed up to the electoral roll, or you can call your local council and check. It can take around a month to be added, but this could increase your chances of being accepted for a mortgage once you are. It is free to register to vote.
Unlink Yourself From Ex Housemates Or Partners
You may have shared a house with someone in the past or had a partner who had bad credit. When you have an agreement out together, even one in the past, it can negatively impact your chances of getting a mortgage now. When a lender can see that you may be responsible for someone with an inferior credit score, they will also take into account their score and lending.
As long as you are no longer living with them and have nothing to do with them, it is best to unlink yourself. Otherwise, any missed repayments or other financial issues they go through will also reflect poorly on you. It is simple to unlink yourself, simply write a letter or email to the relevant credit agency and ask for a notice of disassociation. This should clear your name and allow you to move forward.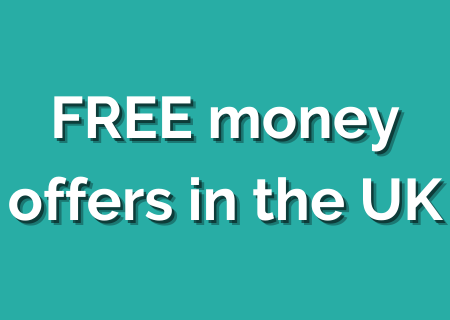 Avoid Getting Credit For At Least 6 Months Before Applying For A Mortgage
Did you know that other lenders can view this information every time you apply for credit, whether this is a credit card, mobile phone contract, or overdraft? This is usually the case if they perform hard credit checks, rather than soft ones. Many mortgage brokers recommend that you do not try to take out any form of credit for at least six months before applying for a mortgage, as it could decrease your credit score and cause the company to reject your claim.
This will then impact your credit score further, and other mortgage lenders will be able to see that you have recently been refused a mortgage elsewhere. Ensure that they perform a soft check first if you need to apply for anything, as this is not visible to other lenders. Also, some mortgage lenders will refuse you straight away if you have taken out or applied for a payday loan within the last 12 months.
Start Saving And Stop Spending
Mortgage lenders will look at more than just your credit score when they check your eligibility. Even if you get a bad credit mortgage, you will have to provide bank statements that show proof of income and spending. For at least the final 3 months leading up to your application, it is worth saving every penny you can and being frugal when it comes to spending.
Before acceptance, many lenders perform a check called a stress test, which is something you should be aware of. A stress test involves the lender looking through your accounts and current spending, and how much you have leftover at the end of every month. As we all know, finances changes and sometimes rates go up. If mortgage rates are raised by around 6-7%, lenders want to know that you would still be able to afford payments.
It is also best to start saving before getting a home, as you want to put down a good-sized deposit when applying. There are also lots of unexpected costs when moving into your first home, so cutting back and being able to deal with these as they happen will save a lot of headaches in the future.
Even if you have bad credit, you don't need to let this stop you from getting a mortgage. Find a broker that offers bad credit mortgages and follow this guide to start improving your credit score today. Cut down on unnecessary spending and make a savings account, so you can be financially ready when you get the keys for your first home.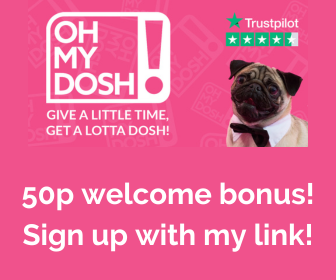 Related posts:
Does matched betting affect mortgage application?
The benefits of using a mortgage broker
How to save money on your mortgage
5 tips to help pay off your mortgage faster