Refresh your home for spring: 6 cost-effective touch-ups
Posted on
Spring is almost here; a welcome change for us all. This part of the year also provides us with some extra time, thanks to Easter and May bank holidays, to focus on some much-needed touch-ups to the home to freshen up its everyday appeal. As well as completing the classic spring clean, many of us will want to refresh our home for the warmer months making it more organised, welcoming and brighter for the summer months.
Out with the cold and dreary weather, out with the clutter and the pent up frustration you've felt around the house. What areas should you focus on to get the best out of your house during the feel-good season? Here are six cost-effective solutions to better your home this spring and summer.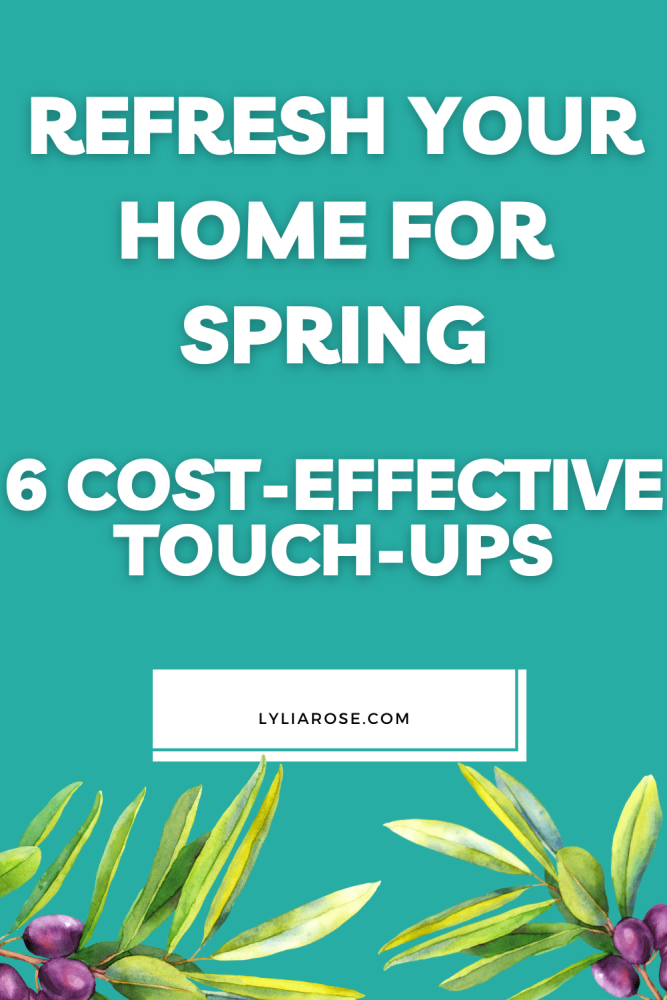 New colour
The trees and garden around you are showing signs of fresh life and colour, so why not match it by adopting a brighter interior?
By selecting some lighter pastels for your walls and furniture you will be pleasantly surprised just how much life can be brought to your interiors, especially with the brighter mornings and evenings. By swapping out darker table and chair sets for something with colour, you have a great opportunity to add a touch of personality to the home. Home changes such as brighter coloured furniture provides a happier atmosphere for your children also.
You don't have to get rid of your old dreary furniture, but instead, if you have a paintable or sprayable surface such as wood or metal, you can change the colour yourself with professional purposeful paint. Check out your local DIY stores for upcycling furniture paint that will make your old furniture look new!
Basket storage
As part of your spring cleaning routine, you can incorporate some new home decor items such as seagrass storage baskets which look great and provide a place to keep clutter at bay.
Whether you have throw blankets, dog toys or children's LEGO and cuddly toys needing their own space, basket storage can still provide a stylish look in the home without getting in the way.
Replace your carpet
A carpet or rug stores heat and are warm and cosy underfoot which is perfect for the winter, but during the warmer months, you might wish for something less cosy to cool you down!
If you are feeling adventurous and dedicated with your spring clean you could opt for a cooler and practical flooring in the form of glue down vinyl flooring. This is perfect for those who don't want to be stuck inside cleaning during the spring months due to its anti-stain and easy clean properties, and it can perfectly replicate real hardwood flooring to maintain a natural look. You can add a rug for cosiness in the autumn and winter, but remove it in the summer to enjoy the coolness of the bare floor.
Carpet can be expensive to replace like for like, but vinyl flooring can be high quality and a more practical solution that can last for many years. Also, it's easy on the bank account when looking at a brand such as Invictus flooring lvt.
Replace your pillows
New pillowcases can make a room feel fresh, clean, and new. Pick up some new cases in a colour that reflects the spring season.
You can replace the pillows on your bed but also think about new cushion covers for your living areas too. Switching pillowcases for new ones can make a room feel alive again.
Change out the curtains
Curtains are an easy way to update the look of any room without spending too much money. If you have old curtains, it's time to replace them with new ones that better suit the summery months. Think lighter colours and lighter floating materials to let the sunlight in.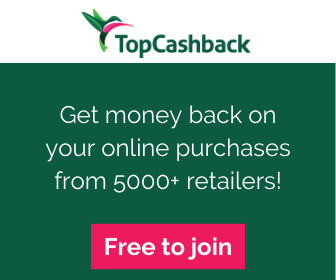 Add plants
Adding plants to your home is a great way to make it feel more alive and fresh! Flowers are nice but there are so many other types of plants that last much longer and add some welcome greenery into your home.
Final word
Spring is the perfect time to refresh your home with simple home decor ideas. Hopefully these 6 quick, cost-effective methods will help to make your living space feel fresh and new.
---
Looking to save money or get free money?
Check out my massive money-saving tips section and find some great deals on my voucher codes and how to get free money pages!
Check out my list of UK apps that turn receipts into cash and also this list of UK cashback sites to maximise your free cashback and savings.