Easy garden ideas that are cheap and quick!
Posted on
Simple garden ideas have the potential to transform your space without needing too much time, money, or energy. You might think this is a challenge, but there are lots of simple tweaks and upgrades you can implement, no matter whether you have a balcony, small backyard or a large garden. If you don't have much time to garden or don't have the money to spend on gardening, this is the article for you. I'll share some quick and easy plans that will maximise your time and save you money.
These garden upgrades are ideal if you are on a budget, working with a rented garden, or just stuck for time. Renters should try to stick non-permanent changes in the yard. If you don't want to spend much on your rented space, you can plant in boxes or containers, and bring in bold containers. This will improve the look of your garden, but you can take them with you if you move. There are many health benefits to gardening, so get outdoors and implement some of these easy garden ideas to update your outside for the better.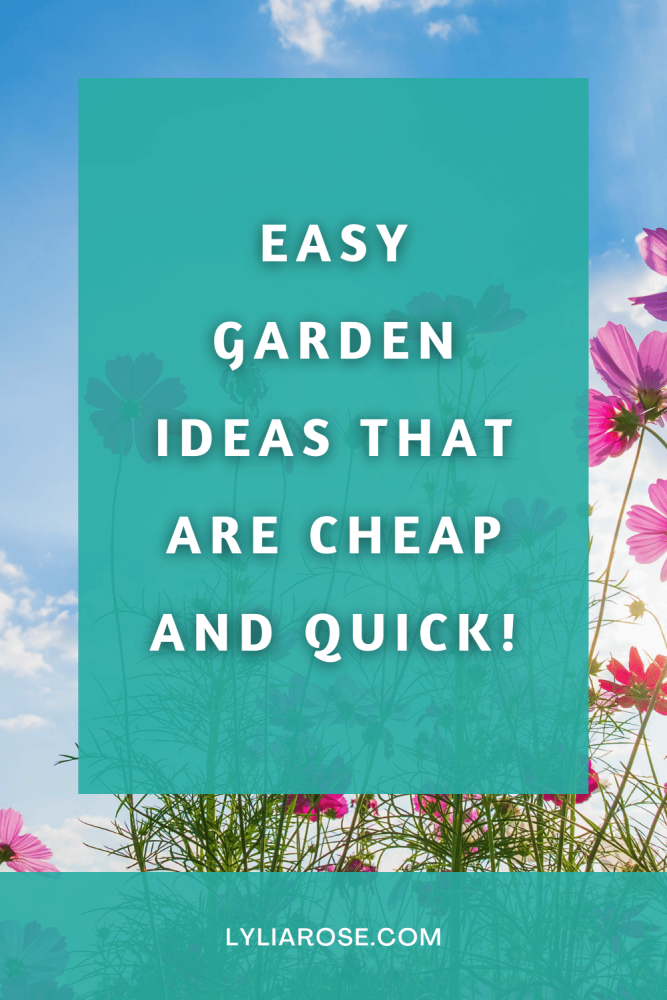 Paint old plant pots
If you are going to try container gardening, whether because you rent or you just like the way it looks, then you will know that terracotta pots can begin to look a bit shabby after a while. Painting these pots is a great way to liven up the garden and disguise a pot that has seen better days. You can use paint that way you want on a terracotta pot, including indoor paint. If you have some paint left over from another DIY project, you can use this for a very cheap garden project.
If you don't have any soil to plant directly into, such as in a courtyard garden, on the patio, or on a balcony, then containers are a great alternative and will give you the conditions that you need to be able to grow flowers. Containers are a great way to let your personality shine too. If you're eco-minded, you can use something like an old wellington boot as a container, or find some bright pots to add some colour and joy to your space.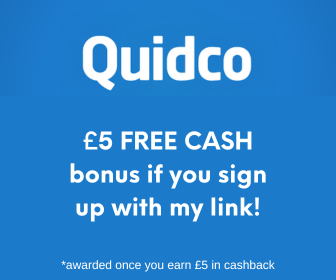 Sow seeds into cracks in paving
Cracks in the paving are unsightly, but you can make a feature out of them if you're clever. Maybe you're just fed up with weeding the joints in the paving on your patio. For this trick, choose a low-growing, hardy perennial like thyme and sow the seeds into the cracks. Thyme will produce a scent as you walk over it, and has pretty purple flowers that are good for bees too.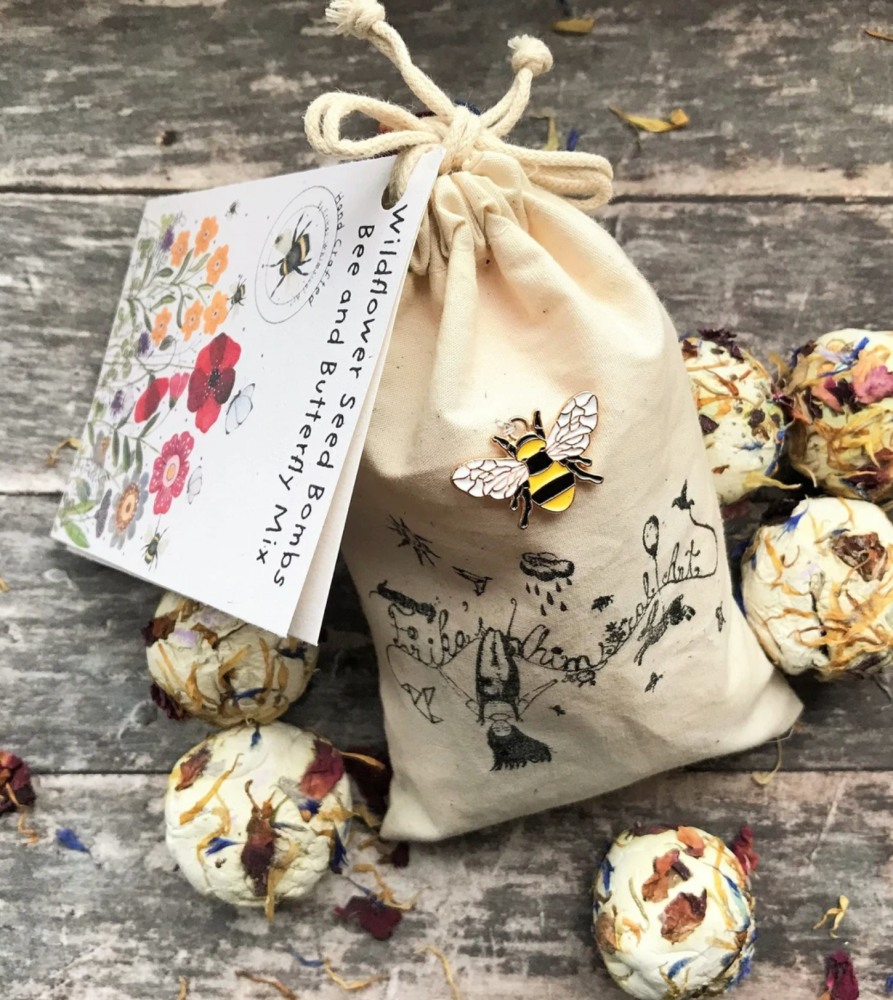 Throw a seed bomb to grow a wild flower garden fast
Do you want to grow flowers in your garden but aren't sure where to start? The easiest way to get started with this is to get a wildflower seed bomb, and just scatter the seeds in a designated area of your garden either on the ground, in pots or raised planter beds. Wildflowers pretty much take care of themselves, needing only sun and occasional water. You can also easily create a bee-friendly garden by doing this too.
Clean your patio or deck
The overall look of your garden will be hugely affected by the state of your garden paving or decking. Do you have lichen growing all over the deck or is the patio all covered in algae? Get to work with a good patio cleaner or a decking cleaner, and you will be amazed by how much better your garden will look when you are done.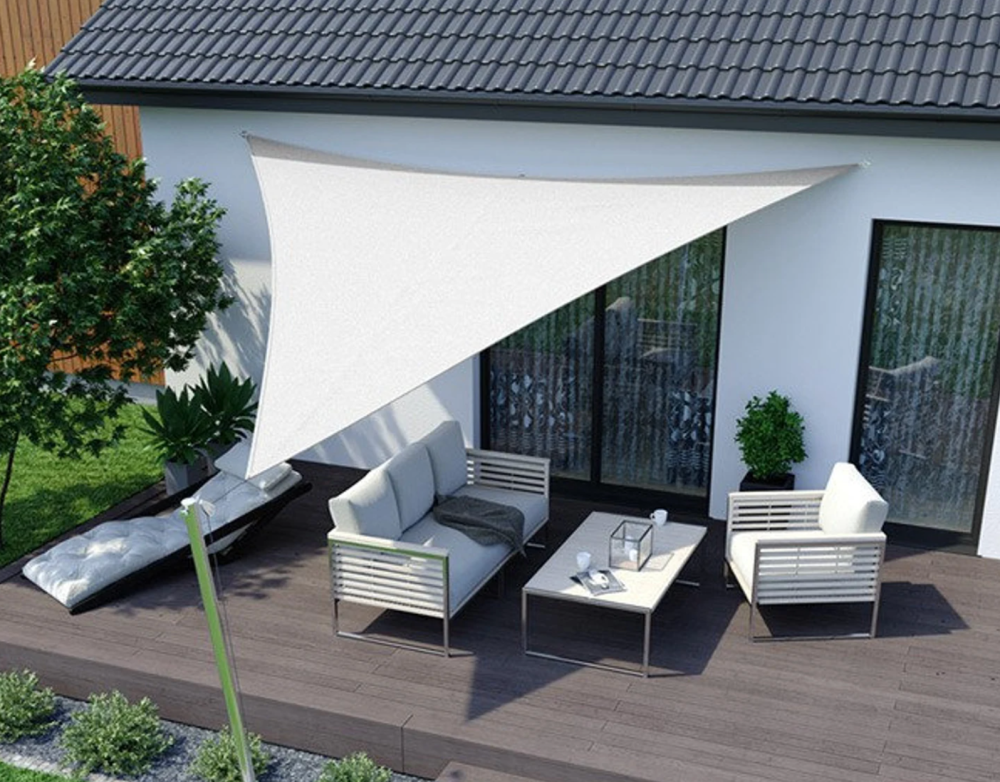 Put up a sun shade
A sunshade can do more than just give you some shelter in a sunny area. It can also draw focus to a seating area, provide some privacy, and block a bad view. You can sun shades designed for this purpose, but any washable fabric will do the job. The brighter the better!
Hang solar-powered fairy lights
This is the quickest update for your garden, but one of the most effective once evening draws in. Fairy lights or any other solar garden lights will add a cozy, romantic atmosphere to your garden, and distract from any features that are less desirable. Choose solar-powered garden lights for an eco-friendly, fast upgrade.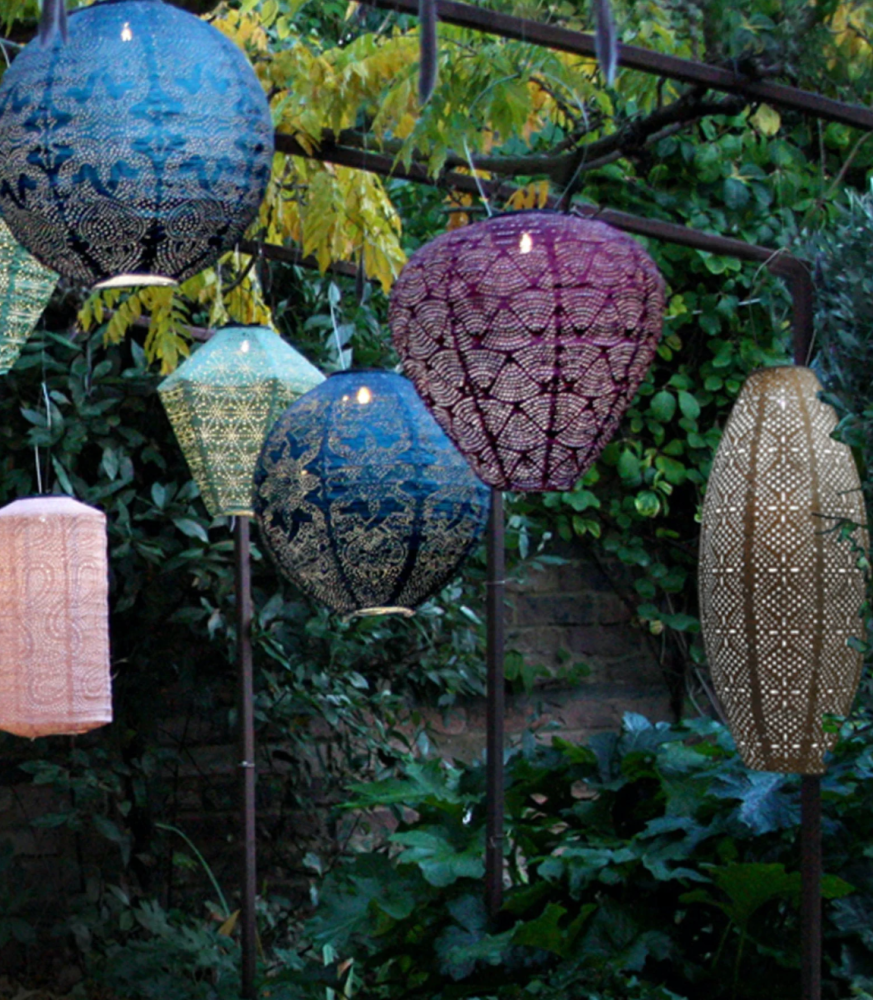 Freshen up your garden furniture
Is your garden furniture looking a little drab? You could paint it. This is an easy job that can be done in a weekend. Sometimes though, what's holding your garden back from being beautiful is not the condition of your furniture, but your style. If that's the case, give your garden a boost with the best garden furniture that you can afford. Choose something more modern, more colourful, more lightweight, or all three. Check out local selling groups and marketplaces for a bargain, as well as car boots.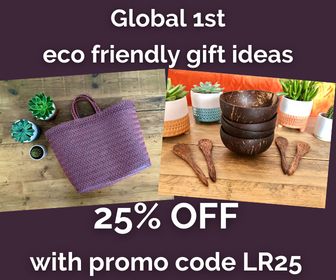 Add detail
Detail is the key to any small garden idea, especially if you don't have much time or energy to put into extensive updates. Find a large mirror that is suitable for the outdoors and position it so that it reflects the tallets plants in the garden. The effect will visually enhance the space and look beautiful.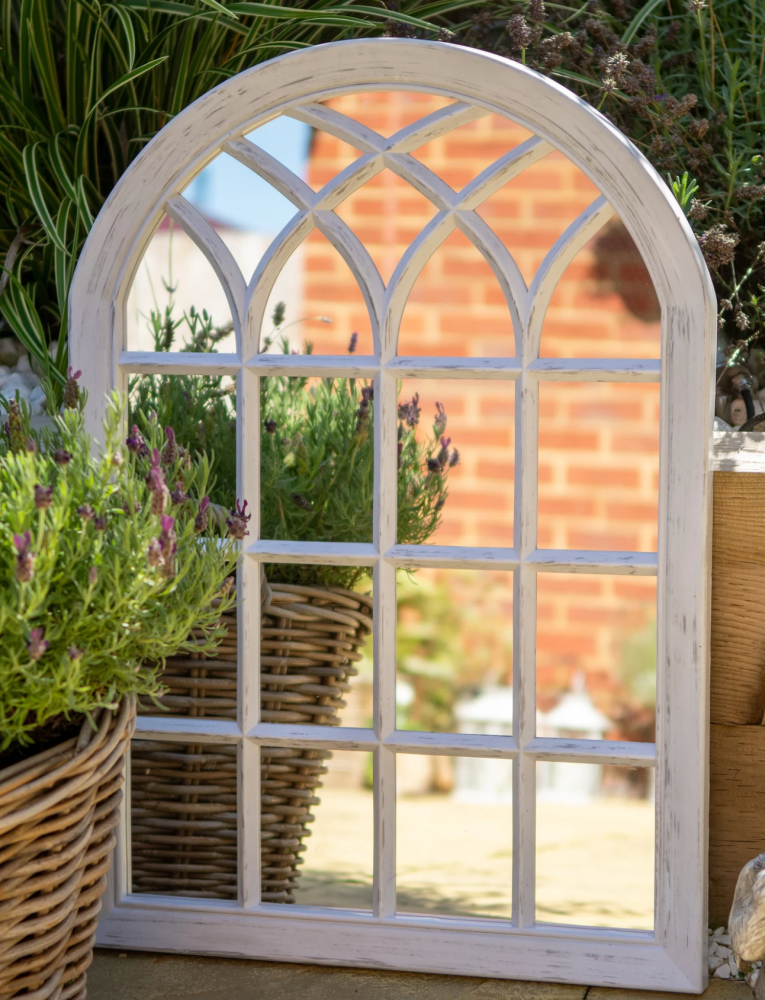 Edge the lawn
Edging your lawn is an easy but effective solution for lawn borders that look a little scruffy. They also work well to add some definition and poise to your garden design. There are lots of materials that you can choose from for edging, and most lawn edging can be installed in under an hour, making it a perfect low-effort project.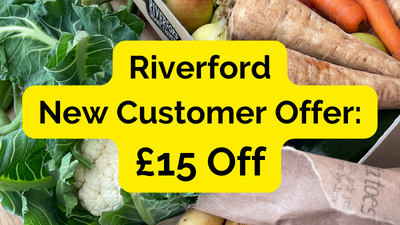 Add cushions to make your outdoor dining area comfortable
Buy a few nice outdoor cushions, scatter them over your garden furniture, and you have an easy, affordable new look for your garden. They're perfect for making your outdoor dining area more comfortable too, especially if you have a metal bistro set. You can use large cushions directly on your patio or deck for extra seating, seating for kids, or lounging.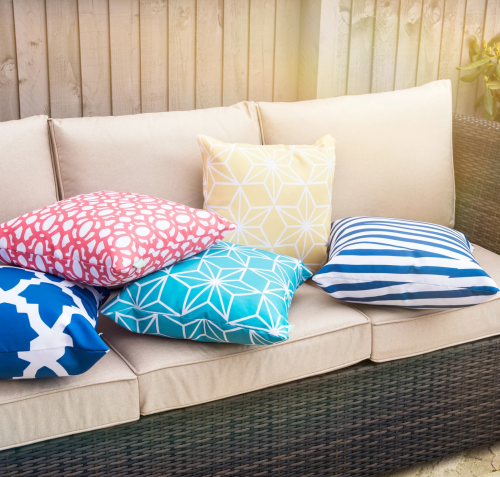 Decorative garden cushion covers
Feed the lawn
Feeding your lawn with the right fertilizer is needed to prevent excessive weed and moss growth. It will also help your lawn to recover from mowing better. Potassium, iron, and magnesium are all very important to keep your grass healthy, so look for those when choosing a fertilizer. If you have a small lawn, you can add some rusty nails into your watering can. The iron from the nails will infuse into the water that you pour onto the lawn.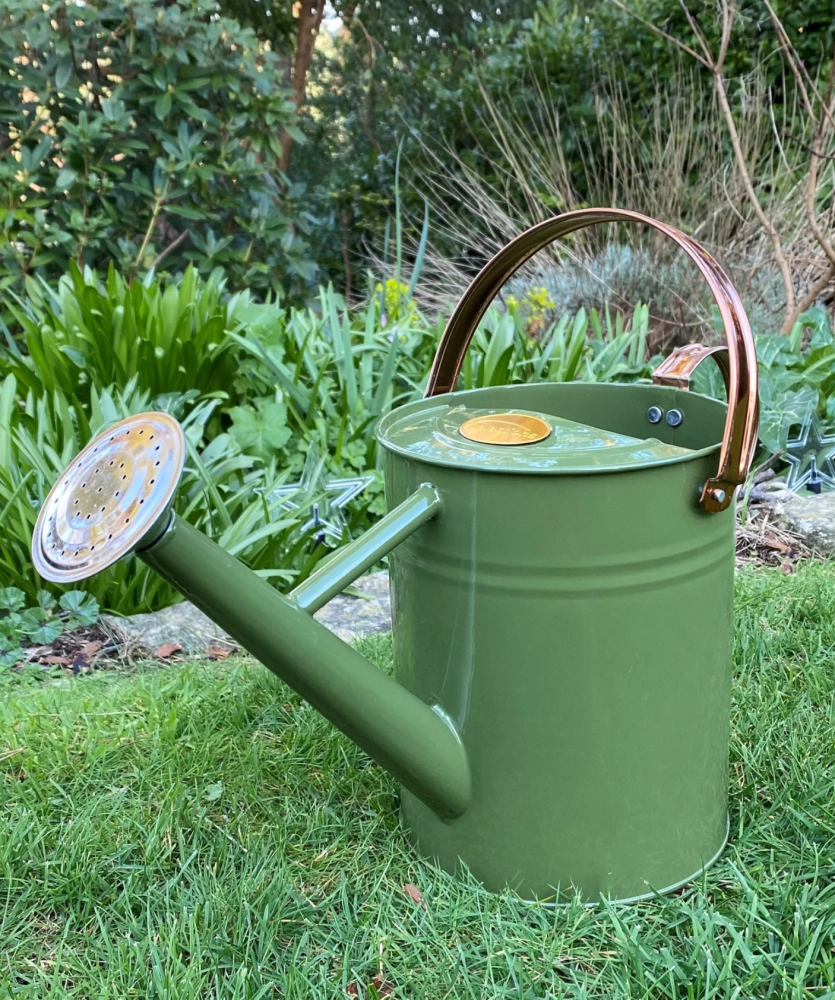 Final word
Even if you have very limited funds, hopefully these ideas to improve your garden on a budget will inspire you!
For more tips, check out these money-saving ideas for the garden and read all my home and garden blog posts here!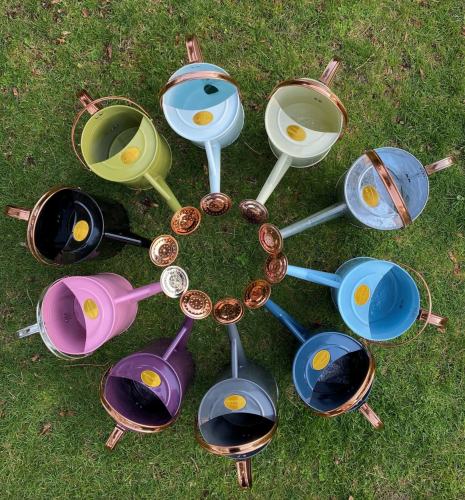 Colourful metal watering cans by welovegardening on Etsy
Want to make more money from home, online or need a side hustle?
Find loads of ways to make extra money at home on my blog, as well as my favourite side hustle in my matched betting blog!
To get started, here are 60 ways to make money at home that I've tried and tested.
Follow these steps to make £1000 in one month at home.
Or, if you're short on time, try these methods to make money in one hour.
Want to save more money or get free money?
Check out my massive money-saving tips section and find some great deals on my voucher codes and how to get free money pages!
Check out my list of UK apps that turn receipts into cash and also this list of UK cashback sites to maximise your free cashback and savings.
Want to manage your finances better?
Here are loads of family finance tips and helpful debt articles.
Check out my massive money-saving tips section and find some great deals on my voucher codes and free money pages!