Things to Consider Starting a Handyman Business in the UK
Posted on
Running your own handyman business requires commitment and hard work. If you are considering starting a handyman business in the UK, here are some things to think about.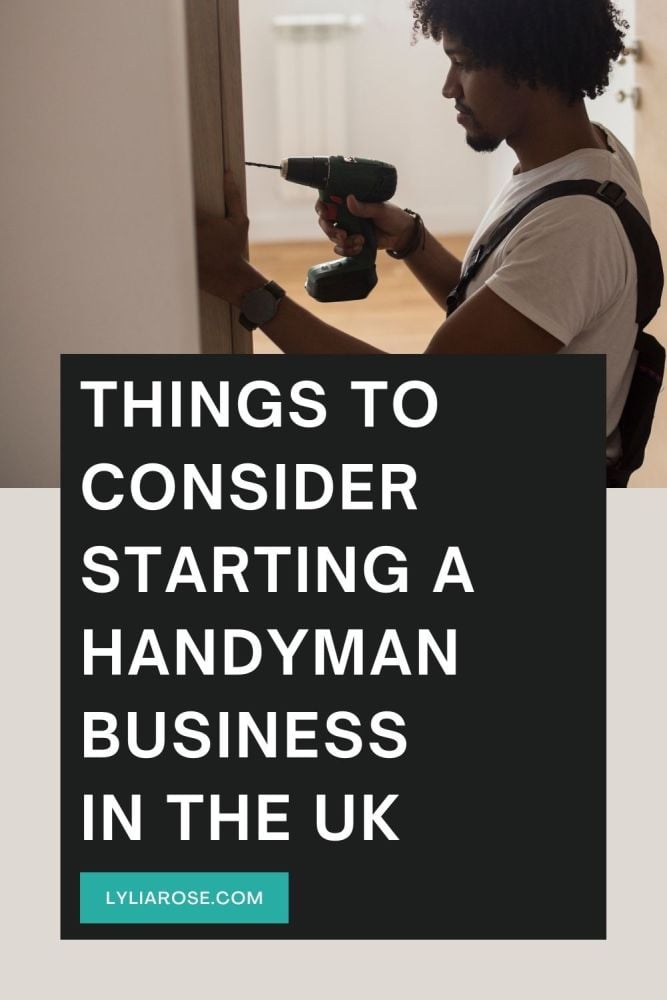 Starting a handyman business in the UK
If you are considering starting your own handyman business in the UK, there are a few things you should know first. We write this article from our own personal experience as we set up a local handyman business successfully a few years ago as a side project whilst also running a woodworking business from home, alongside our online businesses.
It really took off quite quickly and within a few weeks, jobs were being turned down due to the demand! If you're wondering is a handyman a profitable business idea, then yes, it absolutely can be if you get started on the right foot.
Since moving home, we have now set up a handyman in Newquay business too and it's beginning to gain traction in the first few weeks!
Starting your own handyman business is a great way to have the freedom to choose your own schedule. You can start alongside your regular day job, working for local clients in the evenings and weekends, and grow as you develop more skills, clients and experience.
However, if you're wondering how to become a handyman then before starting your own handyman business, here are some things you need to consider.
Is there demand in your local area for a handyman?
One of the first things when starting a new business is figuring out whether the demand is there. This isn't just a tip for how to start a handyman business, but for any business. If the demand is not there, then any business will likely fail. In our own personal experience, there is a large demand for handyman businesses in the UK having set one up in both Gloucestershire and in Cornwall.
Often specialised tradespeople such as carpenters and landscapers prefer to take on larger jobs that are more profitable. It can be difficult to hire such tradespeople for smaller jobs, which is where a competent handyman can come in.
There are numerous people nowadays who are not able to use tools such as drills, whether that's due to lack of experience, time or ability, which means people are often looking for help building flatpack furniture, fitting shelves or completing small home improvement projects. Ultimately, no matter where you live in the UK, I am sure there will be a demand for handyman services.
One way to check in your immediate local area is to search for a handyman on Google and see how many are near to you. If there are numerous handymen nearby then there might not be enough work to go around, but if there are just a few then you should be in luck. Having met a local handyman before starting our handyman business, they revealed they were so inundated with work they could pick and choose the jobs they wanted. Another local handyman was so busy he hired his wife to work with him! Friends and family were also sharing their frustrations of the cost of tradespeople for smaller jobs such as hanging a TV on the wall or completing small plumbing or gardening jobs, as well as struggling to find anyone willing to do such small jobs. By doing a little local research you should be able to work out if there is demand.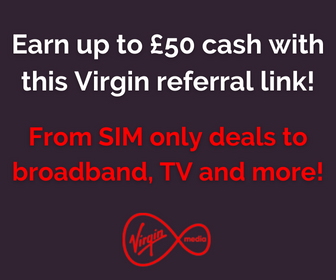 Do you have the right skills to offer handyman services?
If you want to start a handyman business in the UK, you should think about what type of work you want to do. Do you want to focus on home improvement jobs? Or would you rather offer general repairs and maintenance? In the house, in the garden, or both? Do you want to focus on small jobs, such as fixing light switches and door handles? Or would you like to do bigger jobs, such as installing new ovens and washing machines? Or is a complete mixture totally fine with you?
You will need to have some skills in order to provide these services, and it would be best if you could offer more than one service for your business to be successful. While you don't need any formal qualifications to become a handyman, you need to be professional at the services you are offering and provide a service worth paying for.
You need to be able to fix things and do repairs around the house. You also need to be able to work with different materials and tools. You should possess good customer service skills and be able to communicate well with your customers to maintain a professional business image. You should also have a good understanding of how construction works and how things are connected together.
Some handyman services require a lot of skills and experience. For example, installing a new roof is not something that anyone can do. But you can offer other services such as fixing broken doors, replacing light fixtures, fixing leaky faucets, and more.
You'll need a range of skills to be a successful handyman, but the most important is probably your ability to work safely and legally on a range of different types of jobs. For example, you'll need to know how to use power tools safely, how best to handle hazardous substances and what safety equipment you need for each job.
Even if your skillset comes from home improvement projects you have practised yourself and perfected, you should showcase these to your potential customers as proof of your skills and be honest about where your experience comes from. On your Google Business listing you should include photos of recently completed photos and also include a gallery showcasing your work on your own personal business website.
The question of whether you have the right skills to offer handyman services is not just about your expertise in DIY. It's also about your ability to work safely and legally on a range of different types of jobs.
Think outside the box for your handyman business
Even if there seems to be a lot of local handymen in your area, there are still numerous ways to grow a handyman business. Offering handyman services isn't a one size fits all type of gig. The services required are often unique which provides a satisfying and varied job each day. This also gives you an opportunity to think outside the box when it comes to who and where you can offer your handyman services in order to grow a successful business.
For example, you may find customers who simply need assistance rather than having entire projects completed for them. DIY enthusiasts are often looking for a handyman to help them with their home projects. If you are willing to assist, then you can offer your labour and services to work alongside those who simply need a hand. This could be a great way to market your services on a local flyer "Need a hand with your home improvement projects? Why not hire your friendly local handyman?"
As mentioned, some people might need help assembling flatpack furniture or putting up shelves. Make sure you list the services offered on your website and any local flyers so people know exactly how you can help them and make their life a little easier. Your marketing materials could say something along the lines of "Hate building flatpack furniture? Let me do it for you!"
There are also many types of businesses you can outreach to that regularly need handyman services and you can ask to be listed on their books for future work. Think hotels, estate agents with rental properties, holiday parks and even schools. Many of these businesses need local and trusted handymen and other tradespeople on their books to call out as soon as they have a project or need something fixed.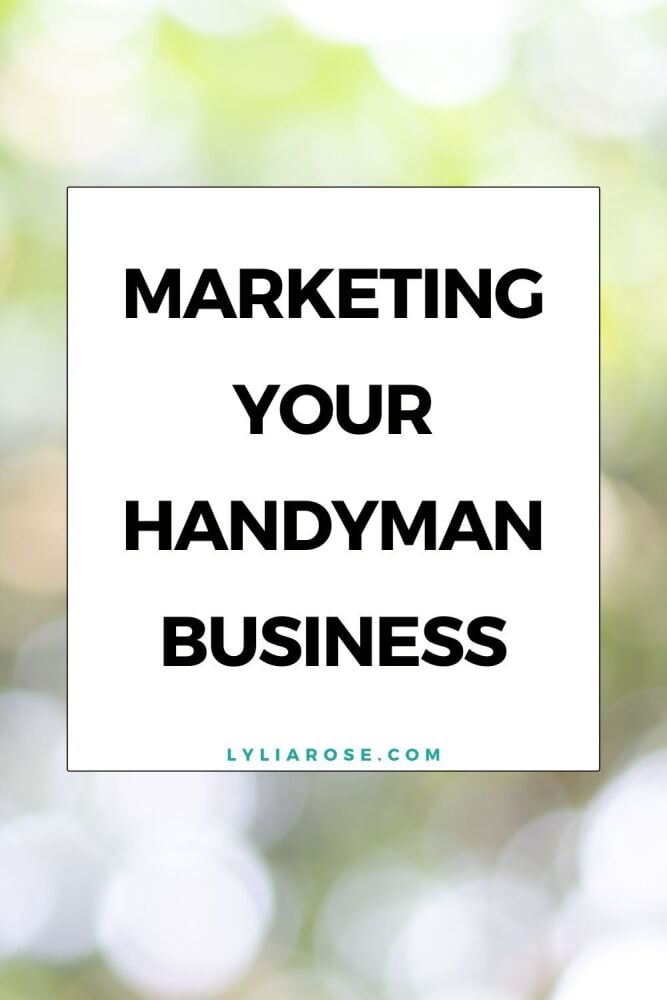 Marketing your handyman business
When you decide to start your own business, no matter what it is, you need to market yourself to reach your target audience. Otherwise, no one will know your business exists!
There are lots of ways to market a business, but for a handyman business these are probably the most important and effective:
Google Business Listing - reach local customers with a Google Business listing. Ask satisfied customers to leave reviews as potential customers like to read reviews to decide who to contact when looking for a new handyman. Update your listing regularly to ensure contact details, opening hours and photos remain updated and relevant.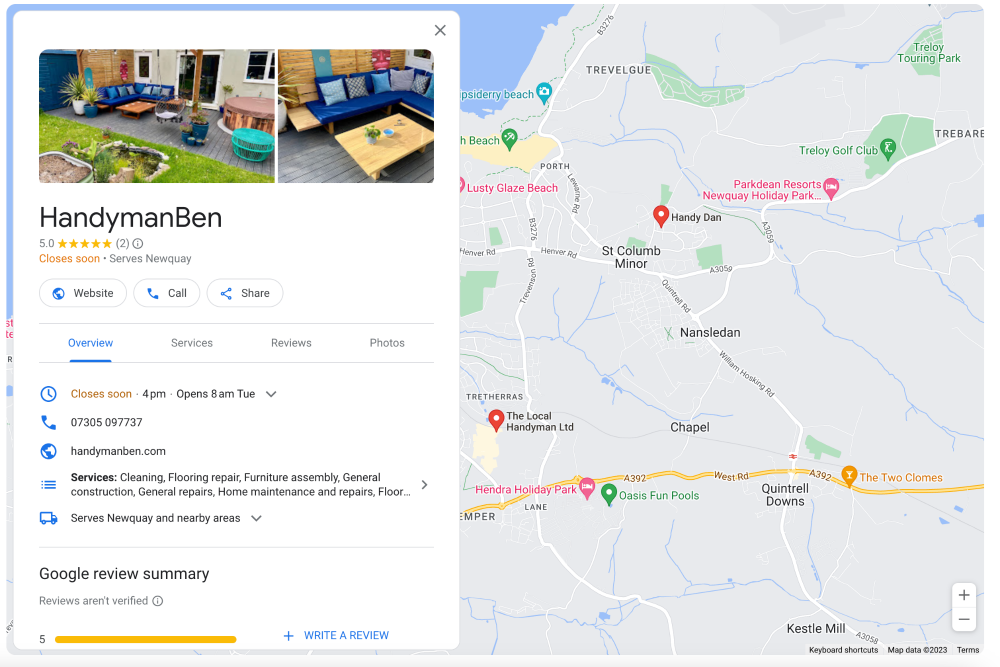 Personal Website - while you might generate enough business from a Google Business listing, you will look more professional if you set up your own business website. Setting up a services based website can be free or low cost. It enables you to showcase more examples of your work, have a contact page, show testimonials from previous customers and to even write a blog (if you want to) to further prove you are an expert in your field. Learn about keywords, local SEO and how best to structure your website for a good user experience. If people are searching for a "handyman business near me" for example, you'll want to come up in the Google listings. This is where a little SEO knowledge and choosing the right keywords can be a valuable tool. There are many videos on YouTube to learn more about how to optimise your website for local search results.

Local Flyers - as a handyman you ideally want local business and the closer, the better! Less travelling means you can fit more clients in per day, depending on the size of the jobs, and therefore increase profits. Create an eyecatching flyer and deliver around your local area to residential houses and businesses too. See the section above for an idea of the type of businesses that could use handyman services.

Local Brochures - most areas in the UK have a local pamphlet that offers local business advertising for quite a reasonable fee. This way, you can have your advert in a specialised brochure and someone else will deliver it for you! It may not stand out as much as your own flyer, but many residents will keep hold of these brochures and use it when they need work completed.

Reviews, reviews, reviews - make sure you ask happy customers to leave reviews on your Google listing, website, or wherever else they may have found you online. This helps to spread the word about how reputable you are and will encourage others to hire you. It's also an amazing free way to market your business and it works!
As the business grows and expands, you might be able to set aside more money for marketing and use paid ads such as social media ads or Google ads to source more customers locally. You'll also be able to find lots of useful advice online on how to market a handyman business and you could find lots of useful ideas in my blog post 44 ways to market your small business!
How much does it cost to start a handyman business?
The costs to set up a handyman business can vary, but as a bare minimum, you will need a starting set of tools. Luckily you can run the admin side of things from home and will complete the work on-site at your customer's premises, so you won't need a business office which can keep costs lower for this sort of business type. Also, if you're already a keen DIYer or have worked in a similar trade, you might already have a selection of tools for handyman business to get you started; if so, this will keep your startup costs low too.
If you don't have a lot of funds available to get started then you can start by offering the services you do have the tools for. Then you can buy more tools out of your business profits and begin to offer more services suited to these.
Tools needed to start a handyman business
Handyman Ben recommends the following tools as a minimum when starting out:
Power tools
Circular saw

Multi drill driver

Impact driver

Jigsaw

Mitre saw (sliding)
Hand tools
Hammer(s)

Screwdrivers

Chisels

Pencils and pens

Tape measure

Spirit level

spanner set & adjustable spanner

Scraper

Hand saw(s)

Clamps

Sandpaper

Pliers
Materials & consumables
Masking tape

Electrical tape

Duck tape

Caulk

Adhesive (No More Nails)

Screws (multi-packs)

Nails

Rawl plugs (different sizes)

Wall filler
It's also handy to carry a small first aid kit on you just in case.
Ensure you are adequately insured as a handyman
Another cost to consider is business insurance. Before you offer any services to customers, it's vital you are protected with appropriate insurance. Many websites offer instant online handyman and tradesman public liability insurance quotes and it might not be as expensive as you first think. You can get insurance for around £75 per year in the UK at the time of writing, but the final cost will depend on your business needs. For instance, how much cover you require for public liability and legal costs, if you are covering expensive tools and equipment at home and on the road, and so on. Most companies will allow you to personalise your business insurance, to some degree, to your exact requirements.
Most importantly, you need to make sure your quote includes public liability insurance. This covers you if you accidentally damage a customer's property or if you injure your customer or another member of the public. For example, if a person trips over your ladder or tools resulting in an injury. It also covers accidental damage to a customer's property. This type of insurance will cover the legal costs and compensation required for any claims made against you. Accidents and mistakes do happen, so it's really important to have the correct liability insurance for handyman business in place.
You'll need a reliable vehicle for your handyman business
Ideally, you'll want a reliable vehicle for your handyman business. Depending on the services you offer, you may need to pick up large materials from hardware stores, such as shelves or planks of wood, so you may need a van or a long car that can fit the types of materials that you plan to work with. As a minimum, you will need to get your toolbox to your customer's house and unless you plan to only offer your services to the local streets within walking distance, you'll at least need a car.
You can claim expenses when filing your tax return towards your fuel costs, running costs, repairs and maintenance. The simplest way is to use the flat rate for mileage, which you can find out more information on this page about HMRC simplified expenses for vehicles if you're self-employed.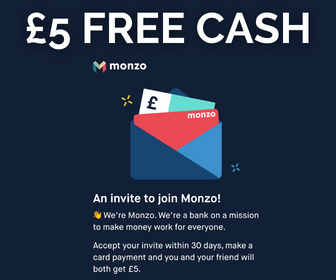 Register as self-employed
As we've just mentioned HMRC, you will need to register as a sole trader and submit tax returns each year in order to pay the correct taxes and national insurance. You can either hire an accountant that will do your accounts and professional bookkeeping for handyman business and file your tax returns, or you can do this yourself. There is a lot of information on the official government HMRC websites to guide you through setting up a self-employed business, as well as complete guidance on completing your tax returns so you can choose to do them yourself.
If you don't do your bookkeeping then you'll get into a financial mess! You will need to keep accurate records of all your business incomings and outgoings each tax year. Staying on top of this every week will make your life a lot easier!
If you register as a sole trader then you can open a separate personal current account in your own name to keep your business transactions separate for easier accounting.
How much to charge as a handyman
Lastly, you must have a good understanding of how much your services cost and how much profit they generate so that you can set prices accordingly. "How much should I charge for starting a handyman business UK" is a popular search term because it can be tricky to know where to begin when it comes to your fees.
Should you charge per job or per hour as a handyman?
There are pros and cons to both methods. Some customers prefer a total job price so they know exactly how much they are paying, but if you run into any issues with the job then you could end up working a lot of extra time for no extra money. On the flip side, if you complete the job faster than you anticipated then you will make more money in less time.
Charging per hour is the other option, but it may put some customers off as you could take your time to charge more. This would be dishonest though and I'd hope you wouldn't do this! If you are honest and have good feedback then customers will be more than happy with an hourly rate providing they see you are hardworking and efficient.
Possibly you will want a call out fee to ensure the first hour and call out is worth your time, and then you could charge less per additional hour. Especially if you have no idea how long the job might take and you have travel time and fuel costs.
So, what is a good self-employed handyman hourly rate in the UK in 2023?
You'll want to earn around £20 to £30 per hour ideally. However, this can change depending on where you live and your own personal costs and experience. If you have to travel a lot between jobs then you won't be able to fit as many jobs in each day and may need to charge higher. If you can keep it very local, then you may be able to charge less and offer better value. According to some online sources, handymen charge up to £50 per hour, but this sounds pretty steep!
Final word on starting a handyman business in the UK
Setting up a handyman business can be a no-brainer in the UK if you have the skills and determination to make it a success. The demand for handymen is on the rise. A lot of people are looking for handymen to do small jobs around their homes. Some people have a list of things that they need help with, and others just want a one-time job done.
Some people are looking for someone to do some light construction, like putting up shelves or painting the exterior of their house. Others might need help with more specific tasks, like installing a dishwasher or laying a new patio. People know that they can't handle all those different jobs themselves and need professional assistance from time to time, making a handyman business a potentially lucrative career option.
There are lots of things to think about when starting a handyman business in the UK such as the startup costs involved, how you will travel to each customer, registering as self employed and keeping financial records, how to best market your services, ensuring you are properly insured and what you should charge.
However, it is a business that is very much in demand nowadays and can be a lucrative self-employed career for the right person with the right skillset and the right mindset. Hopefully this article will assist you in some of the starting points to consider for how to set up a successful handyman business. Good luck!
Want to make more money from home, online or need a side hustle?
Find loads of ways to make extra money at home on my blog, as well as my favourite side hustle in my matched betting blog!
To get started, you can make money online uk with these 60 ways I've tried and tested.
Follow these steps to make £1000 in one month at home.
Or, if you're short on time, try these methods to make money in one hour.