Tips for running a successful business website from home
Posted on
There's nothing at all stopping you from running a successful business website from your home. It is possible to start a successful website from home. However, it takes time, patience and a lot of hard work.
Whether you want to start a blog and make money from the adverts you post there or if you want to sell products to people via your website, today we're going to talk about some of the steps you can take if you want to make a success of your website. These tips will help to keep your website business on track and sustainable over the long term.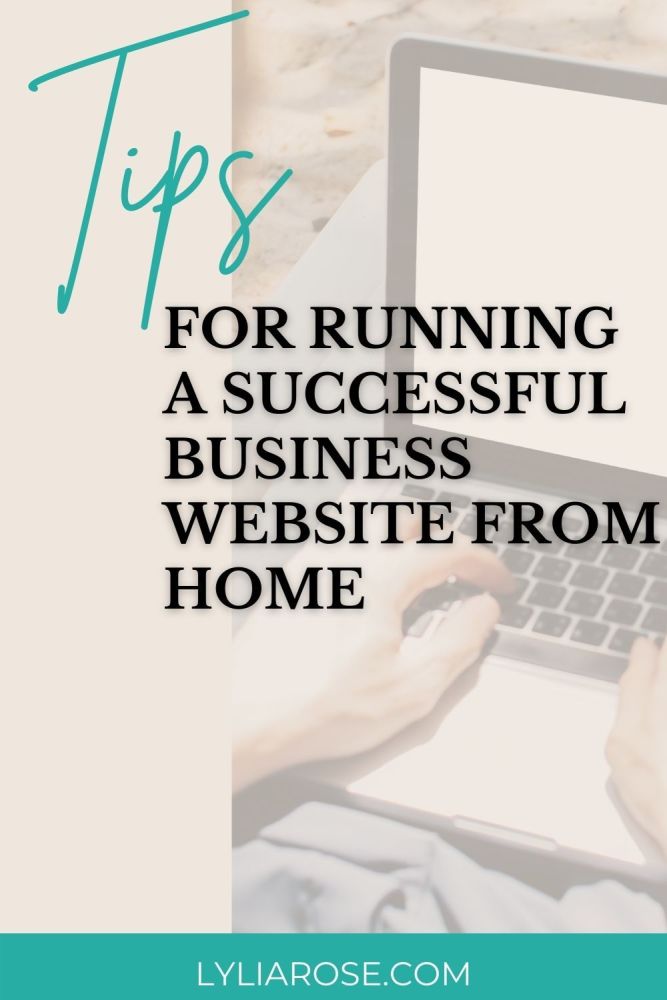 Choose the right domain name
First of all, you're going to need to make sure you have the right domain name in place if you don't already. Domain names are the first thing visitors see when they visit your website. They are the first impression of your business. You should choose a domain name that is short, easy to remember and, ideally, reflects your business.
Choosing the right domain name can be difficult. There are a lot of factors you need to consider before choosing one. You need to make sure that it is not too long or too complicated for visitors to remember and spell. It should also be relevant to your business so that it reflects what you do - this will help people find you more easily when they search for businesses like yours online.
This is something that might not seem all that important. But if you're looking to create a website that's going to be immediately recognisable and easy for your visitors to remember, the domain name is something that you certainly shouldn't overlook. Make it short and snappy, and avoid numbers, symbols and hyphens wherever possible.
Ensure your hosting service provides tech support
As well as the right domain, you're able going to need the right hosting service. The hosting service you choose will have a huge impact on your site's performance. So it is important to do your research and find the best one for you.
The hosting service is the thing that ensures your website is kept up and running at all times, and that's something that's obviously very important when you're looking to please your visitors and/or customers. The last thing you want is for someone to try and visit your site and be greeted by an error notice saying that it's not available. It simply makes your website look very amateur and visitors probably won't return - they'll just go to the next website on the search results.
If you want to avoid any downtime and ensure that your website is always up and running, it is essential to find a hosting service that provides tech support. Most hosting services offer 24x7x365 technical support in case anything goes wrong. You should also make sure that the company you are choosing provides the latest technology and has an experienced team of engineers.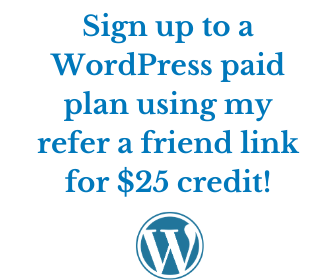 Make it clear what your business website is about
Next, it needs to be clear what the site is about and what it's there to offer. Maybe you're creating content to draw people in and then making money online from it with display ads. Or maybe you make money on your website from walled content that's available to people who pay a subscription. Perhaps you are selling physical goods, online tutoring, courses or digital products.
When people visit a website for the first time, they are usually unsure of what to expect. This is why it's important to make it clear what your business website is about. When a visitor lands on your website, they should be able to understand what you do and how that will help them in their lives.
You could use a clear and concise tagline under your logo or header image. A tagline will help visitors understand what you offer, which will make them more likely to stay on your site and explore more of your content. It will help your readers to understand what you are offering and how they can benefit from it. It also helps them to decide if they are interested in the product or service you are offering.
It needs to be clear what the subject is about; ideally, it should be clear just by looking at your URL domain and the logo that's been created for the website, but this is not always possible so make sure your homepage clearly states what your website is about and don't forget an actual 'about us' page.
Find a way of being interactive
Finding a way to be interactive with your audience and to connect with them directly is something that's definitely pretty important these days. You can find a way to discuss things with them in the comment section under your posts, or you can be more interactive with your readers or customers on social media. How you approach this and the tone of voice you adopt will depend on a variety of factors, including what kind of website you're trying to run.
A website visitor is a potential customer. If you want to get their attention, you have to find a way of interacting with them. To make the most out of this opportunity, it is important to have an effective way of interacting with your visitors.
There are many ways to interact with your business website visitors, such as:
Live chat

FAQs

Blog posts

Social media channels

Email newsletters

Comments section

Polls/quizzes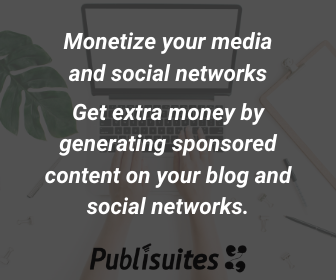 Create a strategy for SEO
Having a good strategy for SEO will help you a lot when you're trying to grow your website's audience. The right strategy will help your website rank higher on searches for relevant terms on platforms like Google, and that's really important these days. After all, most of us discover new websites for the first time via Google. SEO from Unity Online can provide you with what you're looking for if you don't want to do this work yourself.
The strategies that are used for SEO are different for different businesses. It depends on the type of business you have, the type of product or service you offer, and the market you operate in.
There are three basic types of SEO strategies: On-page optimization, off-page optimization, and content marketing.
On-page SEO is about optimizing the content on your site to make sure that it's optimized for search engines. This will involve making sure that your site is mobile-friendly, has a clear navigation, and loads quickly. The next step is to make sure that you are using keywords in your content, images, and title tags. You should also include keywords in the URL of the page as well as use them throughout the content of the page itself.
Off-page SEO is about getting other websites to link to your site so that it ranks higher in search engine results pages (SERPs).
Content marketing is about creating and distributing valuable content to attract visitors from search engines as well as other sources like social media.
Overall, SEO will help you increase business website traffic.
Stick to a schedule
For many people, running a website business from home is a way to achieve financial freedom. However, it is not as easy as it seems. You need to be committed and disciplined in order to succeed. A website is a business tool and in order to be successful, you need to stick to some sort of a schedule. You can't just work whenever you feel like it, take every other day off, or go on holiday for weeks at a time leaving the website business to itself. It simply doesn't work like that.
If you want to be successful with your website, then you need to make sure that it's updated regularly with new content, broken links are removed and you keep up to date with best practices for user experience and Google updates. Otherwise, your website will fall behind in the rankings.
Think about how you can create processes and routines that are going to keep you on the right track and moving forward.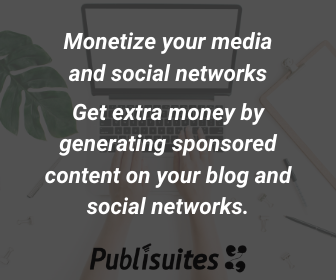 Use a good content management system
A good content management system is an essential tool for any website business. It will help you to improve your website's SEO, engage with your audience and make it easier to manage all of your content. The CMS allows the company to update and add content without having to know how to code or design.
A CMS can help an organisation manage and organise its website through a variety of tools, like templates, themes, and plugins.

It can also facilitate the publishing process by allowing an organisation to post content with relative ease.

Content management systems are also helpful in that they help organise your website's navigation menus and categorise your posts so that visitors will be able to find what they're looking for more easily.
Final word
Running a successful website from home is not an easy task. It requires a lot of time and effort. It also requires you to be knowledgeable about the basics of web design, coding, SEO and marketing. The above are some tips that can help you maintain your website and keep it running smoothly.
Need a desk for your home business? Check out my Flexispot standing desk review!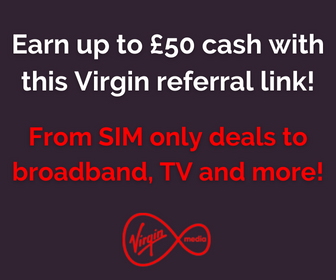 Want to make more money from home, online or need a side hustle?
Find loads of ways to make extra money at home on my blog, as well as my favourite side hustle in my matched betting blog!
To get started, you can make money online uk with these 60 ways I've tried and tested.
Follow these steps to make £1000 in one month at home.
Or, if you're short on time, try these methods to make money in one hour.
Love sharing great offers with friends? Make extra cash with these refer a friend schemes.