Easy home makeover ideas on a budget
Posted on
A home makeover can be a daunting task, especially if you're on a budget. But with these easy and creative ideas, you can give your home an updated look without breaking the bank.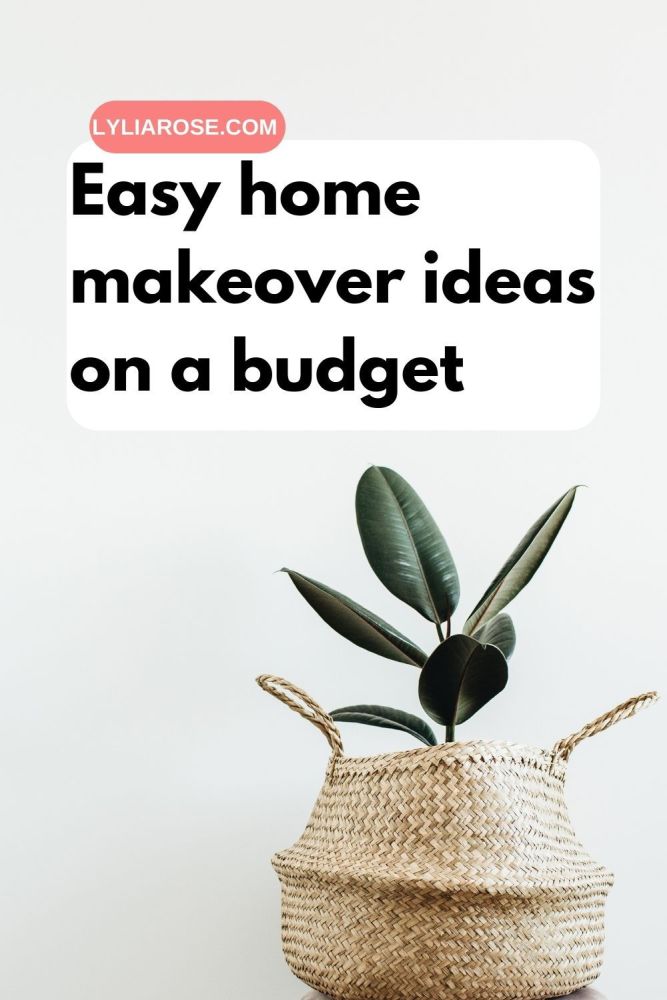 Lots of easy home makeover ideas on a budget
Your home is your sanctuary. It's where you relax after a long day, entertain friends and family, and just plain feel comfortable. But over time, even the most well-loved homes can start to show their age.
If your home needs a little refreshment, don't despair! With a little elbow grease and some creativity, you can give your home a makeover and even learn how to modernise your house on a budget.
Here are lots of suggestions to get you started so you can easily and successfully makeover your home with some of the best home decorating ideas on a budget: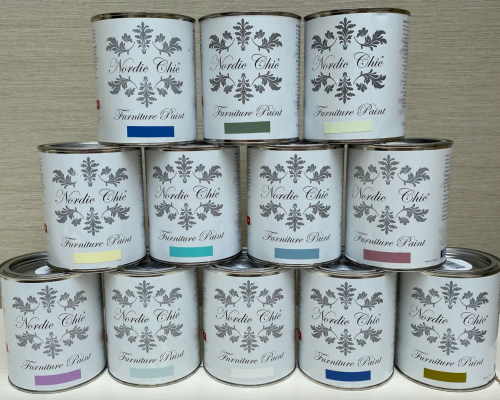 1. Start with a fresh coat of paint
One of the quickest and easiest ways to transform any space is with a fresh coat of paint. It's affordable, so long as you don't opt for designer brands and shades, and the results are immediate. It's one of the simplest ways to update your home decor.
Paint can be used in many ways. You can use it as an accent wall or as a room divider. You can paint your front door or your furniture, not just the walls!
In kids' bedrooms or even the kitchen, you can have fun with black chalkboard paint to create a chalkboard wall or door.
If you don't have time to sand back and prime furniture then try Rust-oleum chalk paint which can usually go right on top of any surface without primer! We've used it several times on all sorts of wooden and veneer furniture surfaces in our home with great success. It glides on like a dream!
Whether you go for a bold new colour or simply freshen up with a classic white, paint can make a big impact.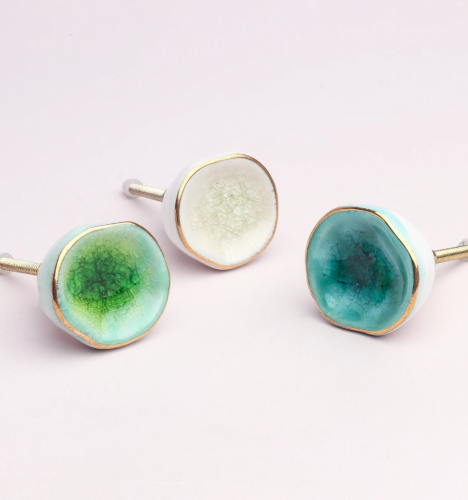 2. Get new hardware
If your cabinets, drawers and doors are looking a little dated, new hardware can be just the thing to give them a fresh look without painting them (or after!).
Swapping out old knobs and handles for something new is a quick and easy update that can be done in an afternoon.
Depending on the style you are going for you can opt for vintage handles, bar handles, quirky knobs, metal, stone, wooden or geometric designs. There are a lot of choices online and at most DIY stores.
For a quirky look, use a mixture of handles, for example on a set of drawers.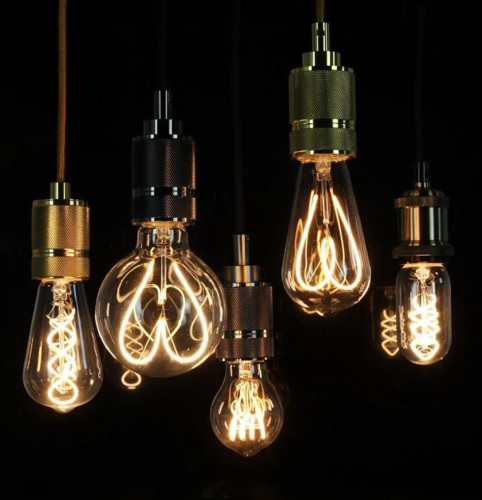 Medium sized Edison light bulbs
3. Update your light fixtures
Outdated light fixtures can date an entire room! Give your space a quick facelift by replacing old fixtures with something more modern. This is a great way to add some extra style to any room without breaking the bank.
Lighting is a crucial element of interior design, and it can make or break the mood of a room. It can make a room feel warm and inviting, or it can make the space feel cold and uninviting. A good lighting plan will help you to achieve a specific mood, or transform an area into something that you've never seen before.
Achieving the perfect lighting can be expensive and time-consuming, but there are many small changes that you can make to update your lighting on a budget.
If you have light bulbs that are out of date or if they don't fit with your desired theme, then it's time to invest in some new ones. You can get LED lights in many styles now which will save you money in the long run as they are much cheaper to run. Vintage Edison-style bulbs now come in LED versions which look amazing on their own as low-hanging pendant lights in corners or with a few as a light feature in the centre of the room.
You should also consider whether you have enough natural light coming in through your windows. Perhaps a room is dark and dingy because there is too much dressing on the windows like blinds, curtains and voiles. Maybe there is furniture blocking out the light. Keeping window dressings minimal and moving furniture to let natural light through can brighten up a room for free!
Lamp shades and fixtures are easily replaced, can be found on a budget and can be switched over in a matter of minutes.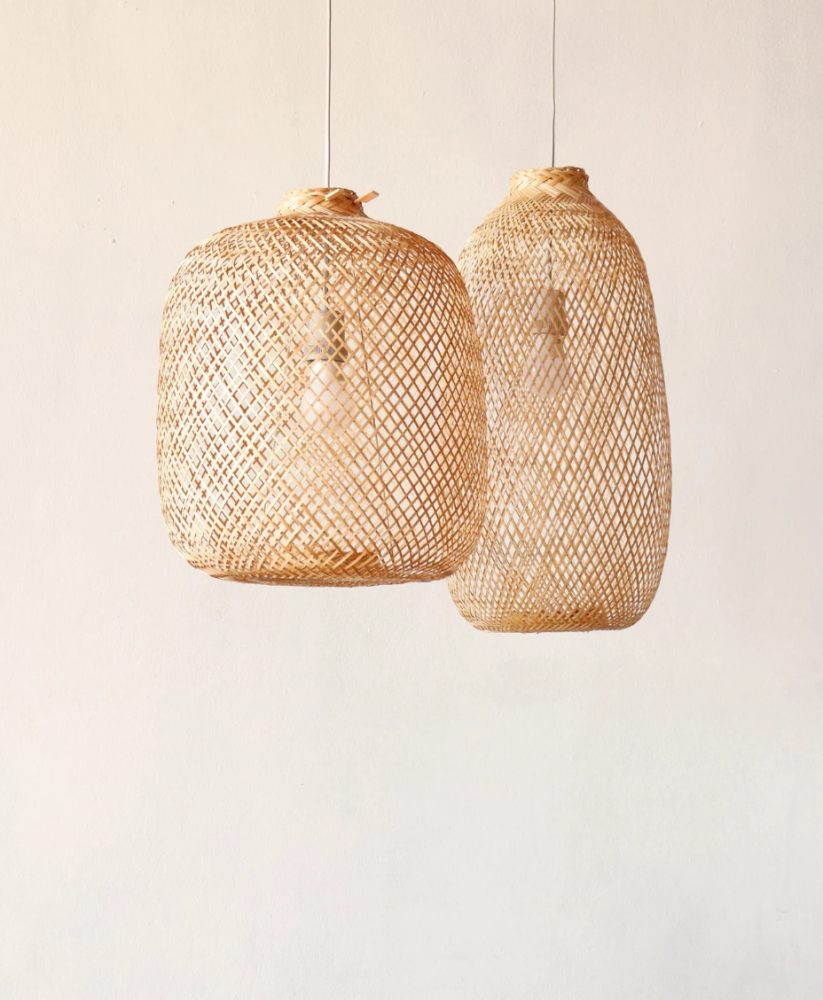 4. Rearrange your furniture
Sometimes all your home needs is a new layout. If your furniture is looking a little cramped or out of place, or you're simply bored of looking at the same layout all the time, try rearranging it to see if that gives the room a new feel.
This is a completely free way to change the feel of your home, and if you don't like it, you can simply put it back where it was in the first place!
Some examples include moving your bed from beside a wall into the middle of a room, or vice-versa, flipping the layout of a living room so the sofa and TV are the other way around, or perhaps moving furniture from one room into another such as switching the dining room with the living room for a complete change!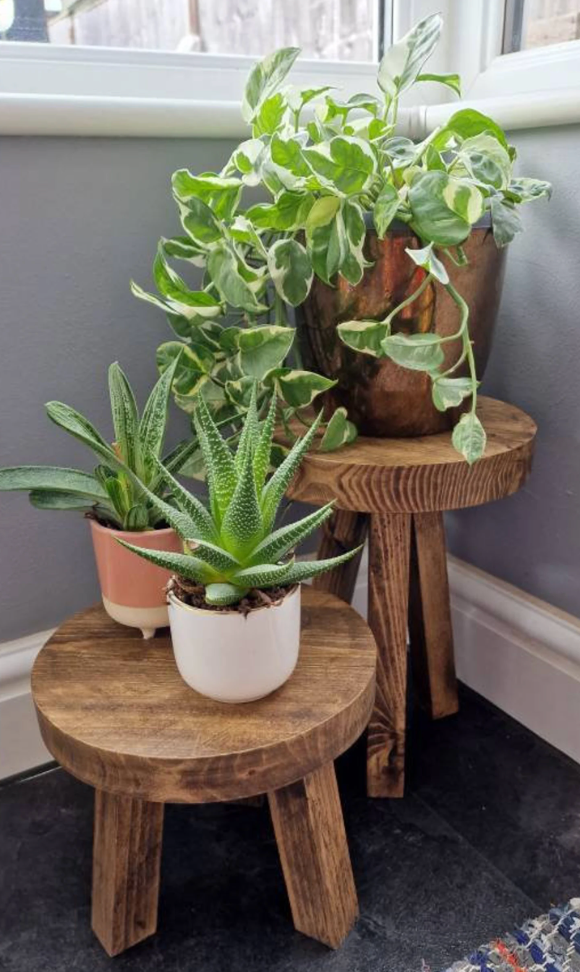 5. Add some greenery
Bring the outdoors in by adding some greenery to your home. If you are looking for a way to improve your home's ambience, greenery and houseplants will transform your interior design. They will not only make your home look more beautiful but also healthier.
There is a lot of evidence that supports the idea that houseplants are good for us. Numerous studies have shown that they can help with mental health, increase productivity and even improve our sleep quality.
How do they do this?
Firstly, green is a calming colour. It reminds us of nature and the outdoors. Secondly, plants have a positive impact on air quality. They naturally filter out toxins that are in the air.
They look great too! You can get all sorts of sizes of houseplants and all sorts of pots in different colours and materials to suit whatever your home decor is.
6. Accessorise your space
Accessorising your home is a great way to create a new look without spending too much money. By making just one or two small changes, you can easily recreate the ambience of a room.
There are many ways to accessorise your home on a budget. You can use things that you already have at home or you can buy them cheaply from thrift stores, flea markets and other secondhand shops.
You can accessorise your home with a few simple items such as plants, flowers, candles, throws, rugs and cushions. other ideas are books, vases and photo frames.
How about creating a photo gallery wall full of your favourite memories? Or an artwork wall created by all the artistic members of your household?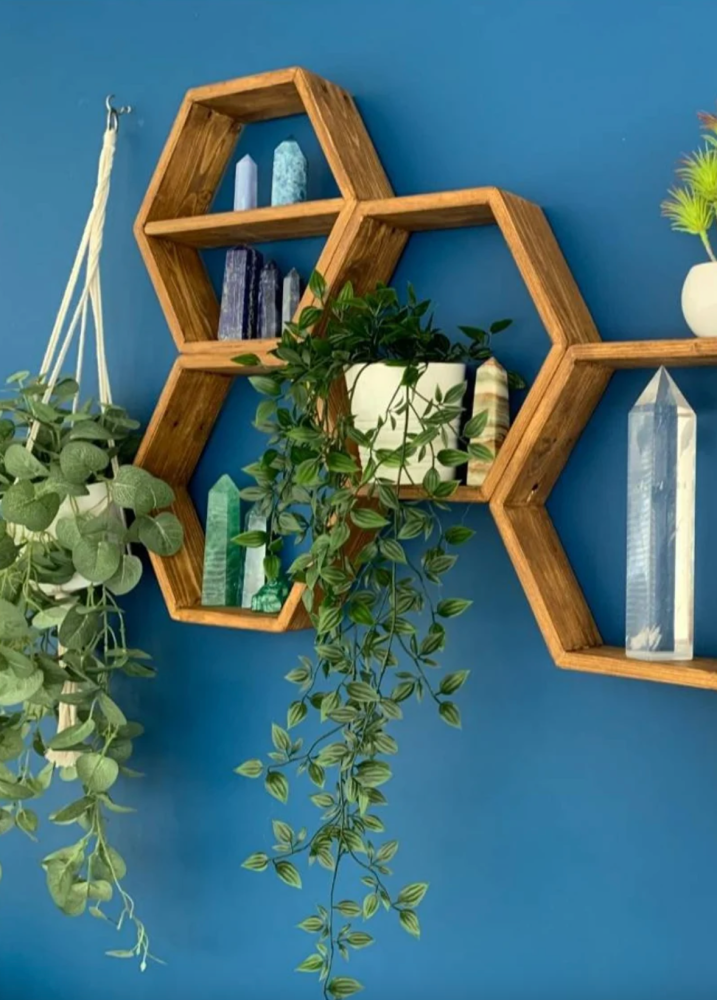 7. Get organised
Clutter can make even the nicest of homes feel messy and uninviting. Take some time to declutter and organise your space for a cleaner, more put-together look. If your home is particularly cluttered, then this simple and free task could be all it needs to make it look like a new home!
Decluttering is the process of removing all the clutter from your home. It is a great way to clear the clutter that has been accumulating in your home for years. It is recommended to start with the areas that you spend the most time in, such as the kitchen and living room.
As you declutter, take time to think about what you are discarding. If it has sentimental value then you might want to keep it, but be ruthless in your decisions or you might end up adding sentimental value to everything!
If something is still in good condition, it might be worth giving away or donating. Always try to reuse, recycle or donate items before throwing them into landfill.
Ask yourself if you have used an item in the last year. If you haven't, then it's time to get rid of it and give it to someone who will actually use it.
Organising involves taking all the things in your home and putting them in their appropriate place. This will help you find what you need when you need it without having to search through piles of stuff, which can be frustrating and time-consuming. It will also keep your home neat, tidy and looking its best!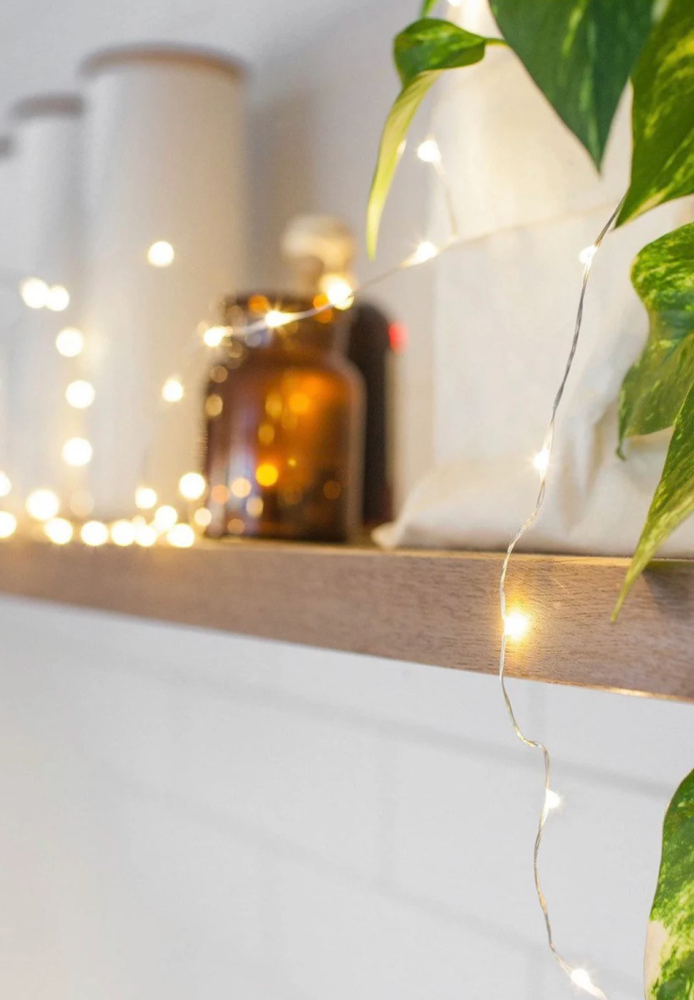 8. Make your bedroom a retreat
Your bedroom should be a haven, a place where you can relax and unwind at the end of the day. If yours is feeling a little less than serene, give it a makeover that will help you drift off to dreamland in style, so what should you invest in to make your bedroom a sanctuary?
A good way to make your bedroom feel like a retreat is by making it as comfortable as possible. Invest in high-quality bedding, pillows, and a mattress. If you've been struggling to sleep well then it could be your bed setup. Although you might be hoping to makeover your home on a budget, skimping on the bed and bedding could ultimately negatively affect your overall well-being. Quality sleep is so important.
You can add some affordable décor items like lamps and artwork to give your bedroom a more homely and cosy feel. Think of a relaxing, tranquil theme to soothe you when it comes to your bedroom. Make it a place that reflects the calmer side of your personality to ease your mind at the end of a busy day.
Another thing you should do when designing your bedroom is to pay attention to lighting. If you have windows, make sure they are well-lit so that you can enjoy natural sunlight during the day, but add blackout blinds or curtains to ensure you can block out enough light for an uninterrupted sleep at night. Lamps, fairy lights and candles are perfect to make a bedroom feel relaxing in the evening.
Keep colours calming if you want your bedroom to feel like a retreat from everyday life. Avoid busy patterns and bright daring colours that will overstimulate your brain and make it difficult to relax and switch off.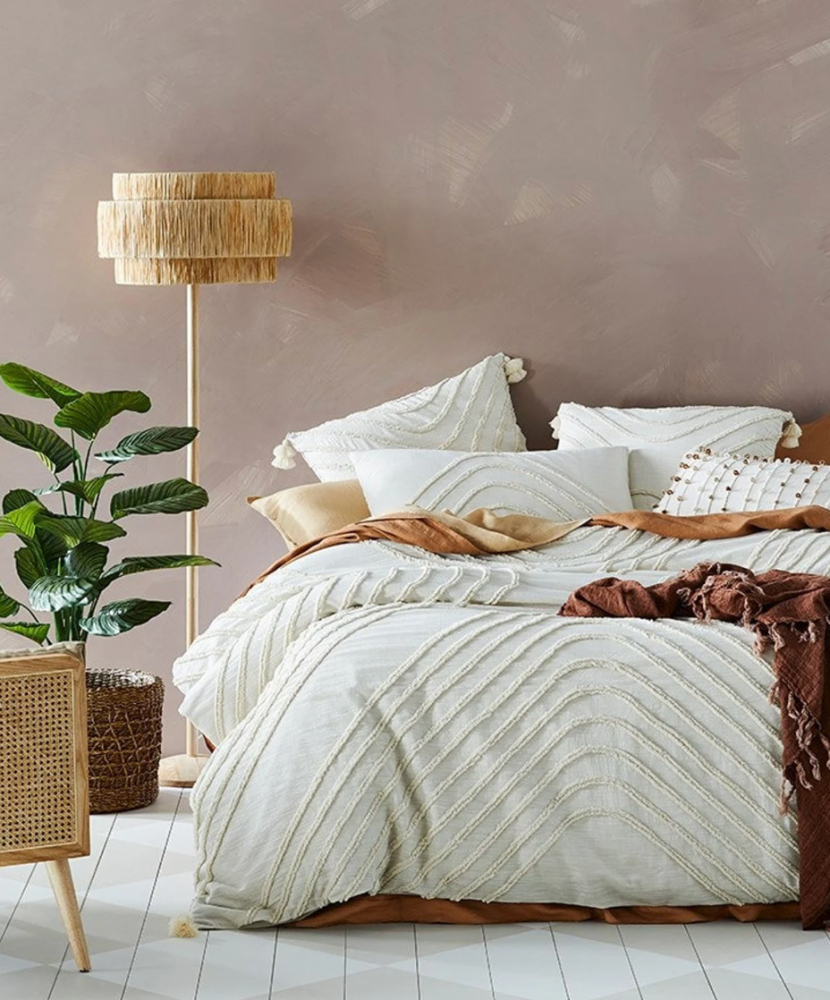 9. Refresh your entire bedroom with just a duvet cover
By switching just a duvet cover you can totally transform a bedroom! Not only is it easy to do, but it's budget-friendly too.
This is a really effective way to totally refresh a bedroom without having to spend a small fortune on redecorating or buying several new accessories at once. There are numerous affordable duvet covers to choose from that won't break the bank and can turn your room into a tropical paradise, cosy winter snug or an artistic endeavour; whatever takes your fancy.
You really can switch up a duvet cover to take you wherever your mood wishes to go. Feeling low-key? Keep it plain Jane. Choose a bright colour to uplift your senses or pastel colours to calm you. Feeling festive? Choose snowflakes, reindeer, patchwork or red. Feeling one with nature? Choose tropical leaf prints, botanicals or even cactuses.
With duvet covers the possibilities really are endless and you'll be able to find a print, colour or pattern to showcase your personality or set a certain ambience. In our bedroom, we have a European king-size bed which really takes up most of the room, so the duvet cover is the first thing the eye is drawn to. In the children's bedrooms, they have colourful and fun duvet covers that pop, creating a more entertaining environment for them to enjoy.
If you love boho-themed rooms then opt for stonewashed linen or tufted cotton duvet covers to keep with the natural theme.
Sometimes we overcomplicate things and believe we need to make a lot of changes or buy expensive décor to transform a space, but in reality, it could be as simple as changing one key piece of a room such as a duvet cover.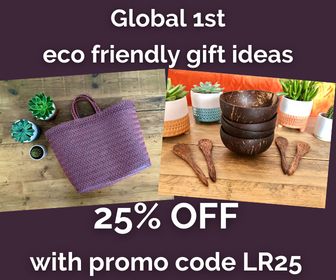 10. Update the kitchen on a budget with these tricks
The kitchen is the heart of the home, so giving it a makeover can have a big impact on the entire house. If your kitchen requires an update, start with the tiles or cupboards.
Try kitchen mosaic tiles to add some character, or if you've not got much money to replace all the tiles, then give tile stickers or paints a go to update the look of the existing tiles. You can also get a grout pen for a few pounds to make it look new again.
If you have wooden cupboards then you are in luck when it comes to updating them! Wooden cupboards can be painted to completely transform the feel and colour of your kitchen without needing to replace them.
If your budget is a little bigger, but not enough for a whole kitchen remodel then replacing just the countertops can make a big difference. As could replacing the sink or even the cooker hood.
By choosing a couple of key features in the room that are dated and old, and replacing them with something new and modern, you can begin to transform a kitchen without a complete overhaul.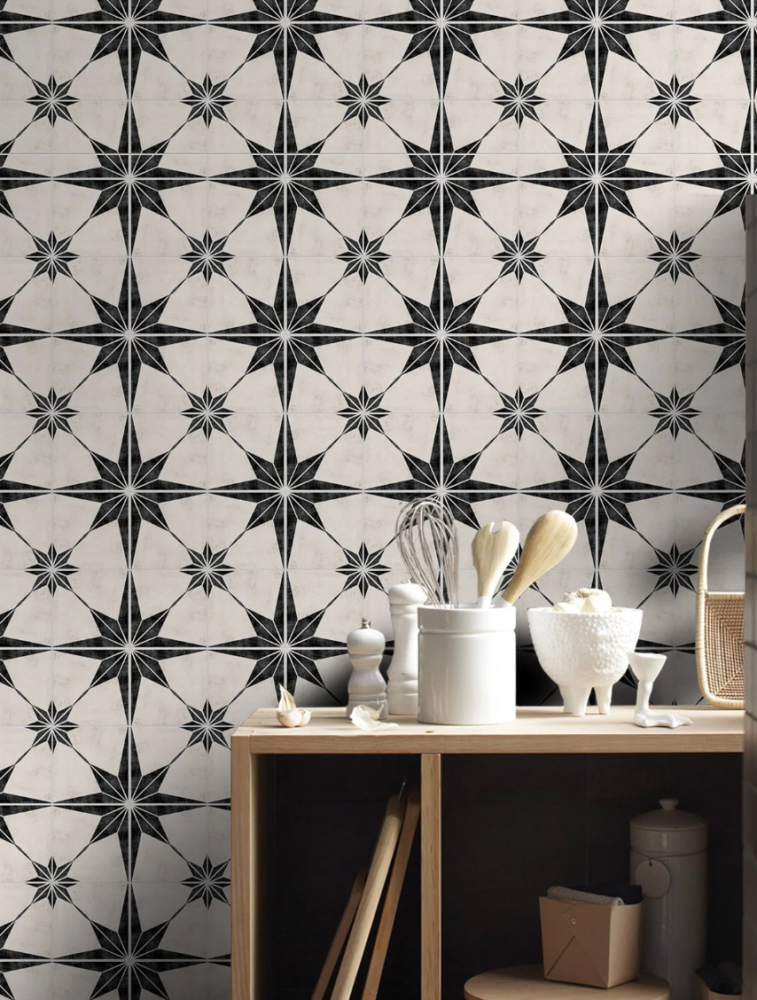 Final word
Home makeover ideas are a great way to make your home look new, fresh and updated. You don't have to spend a lot of money to do this. There are many easy home makeover ideas that you can do with little or no cost at all.
They can be as cheap as rearranging furniture or changing up the colour of your walls. The key is finding creative ways to improve your space without breaking the bank.
---
Want to save more money or get free money?
Check out my massive money-saving tips section and find some great deals on my voucher codes and how to get free money UK pages!
Learn how to get free food and heavily discounted food.
Check out my list of UK apps that turn receipts into cash and also this list of UK cashback sites to maximise your free cashback and savings.
Find free cryptocurrency offers here and free shares offers here!
---