10 Random Things About Me
Posted on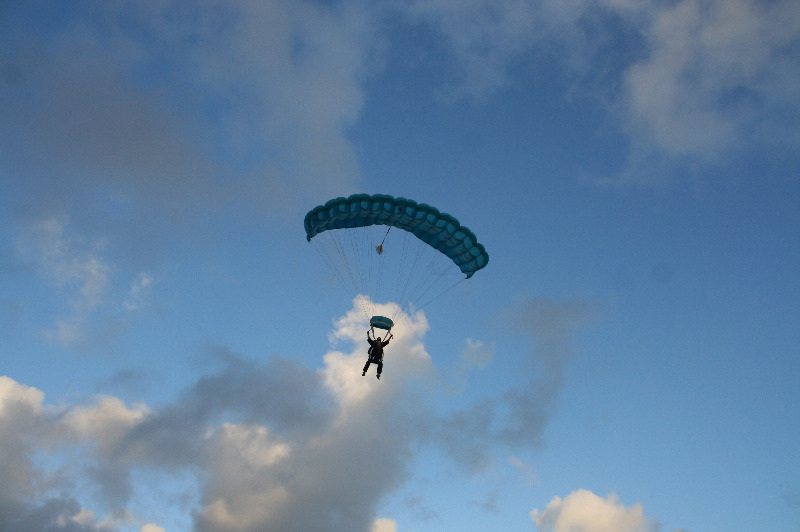 Newquay, Cornwall 2010 | My Skydive
1. I've never worked or been to school on my birthday. It's August 2nd, so was always in the school holidays or I booked it off work. I couldn't imagine doing either on my birthday! It would be strange.
2. I let a friend 'freehand' a tattoo on my arm. He wanted to become a tattoo artist so I thought why not. I definitely trusted him and perhaps was a little crazy to let him. I have five tattoos and I like them all. Ben has no tattoos and is not a fan!
3. I did a skydive. My ears popped and were super painful which kind of ruined what should have been an amazing experience. I was pretty gutted!
4. I've been to Las Vegas four times. There's so much to see there and I want to go back. I've spent a total of seven weeks in California/Nevada. Everyone is so welcoming, enthusiastic and they really do love an English accent! Seeing the Grand Canyon by helicopter is definitely on my bucket list.
5. I went to study Theology at university... for around six months and then I left the course. Uni was not what I expected and there were a few reasons for me leaving.
6. I moved out of home when I was 17 and then moved house 10 times whilst renting. Me and Ben purchased our first home together a year ago and we plan on staying here!
7. I once won a hula hooping competition at Blackpool Tower. I won so many rounds they let me take as much champagne as I could carry as my prize so I took a box! The B&B we were staying in was alcohol free so it was quite amusing trying to sneak it in. I don't know why, but I find hula hooping really easy and can usually keep it going until I decide to stop!
8. I really wanted a pet goldfish when I was younger, but my Mum worried I'd forget to feed it. She cut me a fish out of carrot and I had to feed it from a pot of breadcrumbs to prove I would take good care of one!
9. If I could, I'd have grated mature cheddar with everything. I really love a good strong cheese.
10. I have a really short little finger. It comes to just above the first knuckle on my ring finger, when they usually come up to the second. People are always amazed by it if they suddenly notice!