Blog and home income report March 2018
Posted on
Welcome to my monthly income report where I share exactly how much money I have made from my blog and at home. It's great for me to see where I'm earning the money and also to inspire others who want to earn from home. There's a lot of debate of whether people should share income reports, but personally I love them! When I wanted to monetise my blog I read them and they inspired me to push forward and go for it. Without ever reading an income report of another blogger I wouldn't have even known it was possible to make money from my own blog.
To read more on this with an in depth reason behind sharing my income reports start with this blog post: Why I publish income reports (and how much I really work on my blog)
Making money from blogging is totally possible if you're prepared to treat it like a business and put the hard work in. As well as blogging, I make money from mystery shopping, website testing, eBay selling and also cashback. The top 3 ways I made money from home in 2017 is a great blog post to see my most profitable in one whole year.
March 2018 Income Breakdown:
The below are my totals before any expenses, income tax, national insurance or anything else, so my total turnover for the month. My yearly business expenses are usually around £4000 and vary each month. I also save around £400-£500 per month to cover my annual tax, national insurance and student loan repayments, as well as save a small amount towards my pension. I have a handy Excel spreadsheet that does all the calculations for me – I love Excel!
If you are planning to make money from your blog then it becomes a business and you must register as self-employed with HMRC and complete a self-assessment tax return every year. Some people choose to hire an account to complete the tax return on their behalf. If not, you must keep meticulous records of all your incomings and outgoings, balance your books and remember to calculate and save the correct amounts needed for income tax, national insurance contributions (class 2 and class 4) and any student loan repayments. The Gov websites are full of information on becoming self-employed and detail the percentages you need to pay for each tax and national insurance, so they're a great starting point if you're seeking the correct information.
Blogging - £1991.52
This includes running giveaways, collaborative blog posts and reviews. I charge for all of them. The only time I don't charge is if a review item is high value and I really want it or if I can do social shares only and really want the item. Blog reviews can take around 2 hours of my time so I have to value this time. Any free time I have should be spent with my children, husband, or blogging for myself.
For more blogging tips and advice, read how I made £26000 from home in 2017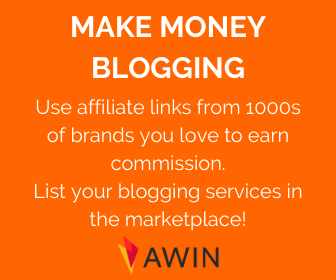 Referrals - £114.44
I was aiming for £100 per month, so this month was a success. Only thing is my second highest referral scheme just closed, so I expect this figure will drop again next month.
Read how to make money from your blog with Awin affiliate marketing
Matched betting - £343.66
Wowsers, what a great month. There were lots of great free spins offers and I won £32 in around 10 seconds on one of them – brilliant! I only aim for £100 a month now by doing this very part time.
I recommend using Profit Accumulator for matched betting as a beginner. They have so many guides and walk you through the whole process in the first few offers. If you are stuck you can ask a question in the forum and someone will get back to you. They also have a 30 day money back guarantee on their memberships, plus you can try the first couple of offers without even signing up to anything to see that it really does work and is so simple once you get the hang of the free bet offers! Read my One Year Review: How I earn up to £50 per hour matched betting from home for more information from a yearlong matched bettor – me!
WhatUsersDo - £45.00
I've been doing more website testing and made a lovely £45. Pay is £5 per test and they often take less than 5 minutes. Read my blog post 'easily make money from home by testing websites' and sign up yourself!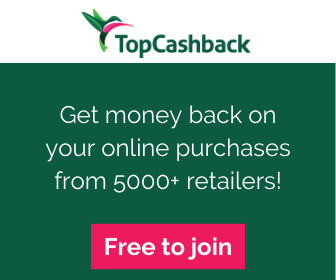 Lylia Rose Fashion Boutique - £121.31
This is the total sales from my online fashion boutique . This used to be my main focus, but I don't do much with it at the moment. I had a couple of sales in March so sales were OK.
A great related read is: Things I've Learnt from Running My Own Shop Business (the things no one tells you)
Personal eBay and Facebook Marketplace - £399.00
A huge amount from selling our unwanted belongings. This was boosted by one sale of £150 for one item. It was an air-con Ben bought last summer for £280 and barely used, so though my total eBay sales looks god at first glance it includes quite a loss on an expensive like new item. Still, better the money in our pockets and the air-con being used. I was not happy with Ben for buying that last year, but that's another story. I'm glad it's finally gone!
I've continued selling on Facebook too with a love-hate relationship. There are the biggest timewasters on there, but there are also some of the fastest easiest sales. It's one or the other with every item I list! With collection from my home, cash rather than PayPal and no eBay fees it is becoming my preferred method of selling personal things.
An eye-opening read: Some of the strange and weird things I've sold on eBay
Reselling eBay - £15.78
I still haven't bought any new stock and not sure if I will continue with reselling. I just don't have the time to focus on it. Perhaps it will remain a tiny side hustle if I ever spot a bargain that I think I can resell. I'd love to do more, but there aren't enough hours in the day right now.
If you're thinking of reselling, then read my blog post 6 places to find items to resell on eBay for a profit
Top Cashback - £9.76
Not a huge amount, but I have around £60 pending, just waiting for it all to clear. Each retailer has a different timescale for checking and clearing cashback, so sometimes it sits in pending for ages!
Click here to get money back on your shopping too!
I love Top Cashback! I check it for everything we buy. Here are a few things I've got it on: Formula One MOT, gift cards from Zeek, Holiday Inns booking, our First Choice holiday, Very shopping, Car insurance, comparing car insurance, eBay, photo books, supermarket shopping, Flybe flights, car hire, home insurance.
As you can see, you can earn cashback on so many different things. Not just physical shopping. I even got over £2 just for doing a comparison search for car insurance. I didn't have to even buy anything.
In 1.5 years we've had over £600 back on our normal household shopping across mine and Ben's accounts. I don't include his in my blog post though.
Learn how to earn cashback on things you already buy and be amazed with amount of extra cash you have back in your pocket!
MARCH 2018 GRAND TOTAL: £3040.47
Blogging - £1991.52
Referrals - £114.44
Matched betting - £343.66
WhatUsersDo - £45.00
Lylia Rose Fashion Boutique - £121.31
Personal eBay - £399.00
Reselling eBay - £15.78
Top Cashback - £9.76