Do I need terrorism insurance for my flat? The facts about terrorism insurance cover.
Posted on
Whether you're the director of a Residential Management Company (RMC), a landlord, freeholder or agent, if you own a block of flats, be it two flats or 200, you should seriously consider terrorism insurance as an add-on to your buildings insurance.
If you own a single flat or maisonette then you'll want to be clear on who owns the structure of the building and therefore whether you need to insure the building, or whether someone else owns it and they are responsible for any damage.
Currently, terrorism insurance is usually added on request so you will need to specifically add it on to your home insurance cover as an extra.
Definition
The Reinsurance (Acts of Terrorism) Act 1993 defines terrorism as "acts of persons acting on behalf of, or in connection with, any organisation which carries out activities directed towards the overthrowing or influencing, by force or violence, of Her Majesty's government in the United Kingdom or any other government de jure or de facto."
Why you might need terrorism insurance
When reading the definition of terrorism you may not realise that you need to add it at all. It may seem like it will never apply to you and so you decline this vital cover. Or you may be tempted to skip it to save money. That could be a big mistake. Here are some reasons that you may require the cover:
It could be a requirement of a lease. Even if not mentioned specifically, there may be a requirement for an all-inclusive insurance.
If you have a mortgage then it may require the cover within the mortgage terms.
Although the building itself may never be a target, residents themselves could be terrorists. Bomb factories have been discovered in blocks of flats before.
You could be personally liable if you don't take the cover. If you are a director of a RMC and do not provide adequate cover for your leaseholders and freeholders assets, then you could find yourself personally liable for any losses.
Why is it not included as standard for blocks of flats?
Whilst a normal residential household policy would tend to include terrorism insurance as standard, this is not the case for flats. A block of flats is classed as a commercial insurance risk which allows it to be an optional extra. As economic loss from terrorism can be vast it's vital that insurance companies can sustain any high value claims from commercial property.
The Pool Reinsurance Company Limited
To cover the vast amount of money possibly needed to pay out insurance claims in the case of a terrorist attack on a block of flats a scheme called the Pool Reinsurance Company Limited, or Pool Re, was set up. Many insurance companies that offer this optional terrorism cover pay a premium to be a member of Pool Re. This provides the insurers with cover for any claims due to an act of terrorism and so they will be reimbursed the cost of any claims they pay under this act. This set up enables insurers to be able to offer this type of insurance and allows such buildings to be covered in the event of terrorism. If claims were so huge that Pool Re ran out of money, then funds would be lent to Pool Re by the UK Government.
Who provides terrorism cover?
Companies such as Deacon Insurance can offer this protection and will guide you through exactly what it is and why you need it. They offer a range of competitive insurance policies and can discuss your individual needs to find a suitable cover that's right for you.
They say 'At Deacon we offer a choice of competitive policies; one of which offers broader cover to include attacks on individuals in the block if, say, you have prominent figures living in the block for example. We will discuss your individual needs and recommend suitable cover for you. There is no extra administration for you as the insurers require only the Statement of Facts for the Blocks of Flats policy, which we already hold for existing customers.'
Please note - this article does not provide legal advice. Please seek legal and professional advice when taking out insurance.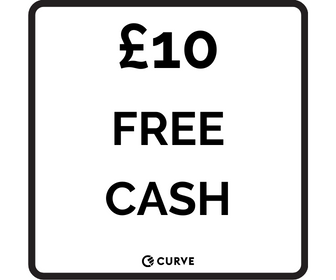 More insurance related blog posts
Mustard Car Insurance Comparison Promises to Beat Your Cheapest Online Quote
Today I saved BIG on my car insurance and MOT. Here's how…
Where to get affordable family travel insurance for a pre-existing medical condition
3 tips to save money for cheap car insurance
The pros and cons of pet insurance
How to budget for insurance costs