Smart money management techniques
Posted on
These smart money management techniques can help you better manage your personal finances. You'd be surprised how much you can do with a few simple tweaks to your budget.
3 personal finance money management tips
When you're in your twenties, thirties, or even forties, you might think you have plenty of time left to save some money, secure your family's future, or even plan for retirement.
Unfortunately, 11.5 million people in the UK have under £100 in savings, and much of it is blamed on people's trouble with numbers or feeling as though they have time to save later.
If you truly have an interest in saving money and learning how it works, you might consider attending accounting classes or training online at a place like the University of Nevada Reno. But, you don't have to have any professional schooling to learn about money management at any age.
A lot of it is common sense when it comes to saving - cutting outgoing costs, resisting the temptation to spend and having some willpower!
Most of us could save more if we really wanted to and most of us could really do with learning some more money management skills to help us achieve our financial goals.
So, even if you're just in your twenties or thirties, now is the time to learn the most basic keys of money management for your future. Let's take a look at three of the most important factors.
1. Re-think your budget
There's a good chance you're making more money now than you did in your early twenties, especially if you were a university student living off of cup noodles and energy drinks!
As a result of your lifestyle change, your budget should adapt. It's easy for people to think that once they start making more money, they don't need to focus so much on their budget and they can buy more expensive things.
While nicer things like a car, a new home, etc., can fit into your budget, they shouldn't be purchases you make without first creating a budget. Now is the time to pay off old debts and dig yourself out of any financial holes.
So, take a look at your financial obligations, create a new budget for your lifestyle, and pay off what you can quickly.
These blog posts can help you re-think your budget: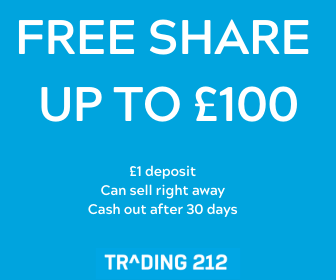 2. Set bigger goals
Once you've paid off any outstanding debts, or at least the ones that are causing you a big hassle every month, you can start to create bigger goals for yourself - and actually achieve them quickly!
One of your goals should be to have an emergency fund that consists of at least six months of your average expenses. If anything ever happens to your career or you find yourself without a job for a while, you'll be comfortable as you look for a new one.
Your other goals can include things like saving up for a down payment on a home, a car, etc. Don't be afraid to think big, but make sure you're working toward those goals and chipping away at them, rather than making impulsive decisions about where to spend your money once you're out of debt.
Here are some helpful blog posts to kick-start your savings:
3. Save for retirement
Yes, you can start saving for your retirement now. It might be years away but think about how much more comfortable your retirement years will be if you took the time to save up as much money as possible.
If you start investing in your retirement now, you can take advantage of compound interest. Your budget might start to tighten up a bit as you work toward other goals in your life, like having kids or buying a house. So, plan out your goals carefully to include saving for retirement. If you don't think you can do it on your own, enrol in a retirement plan at work, or talk to a financial advisor that offers retirement planning services about how to "automatically" put money away each month into a retirement account.
Check out these helpful articles on saving for retirement: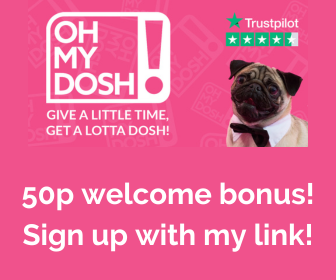 Bonus tip - ask questions!
It's easy to think you've got the world on a string when you're in your twenties and thirties, but when it comes to money management, far too many people just don't have the skills or financial background to feel comfortable with it.
Unfortunately, that's what often leads to mismanagement, debt, and the inability to reach your goals.
There is absolutely no shame in asking questions, doing your research, and talking to people who know how to handle money the right way. There's a negative stereotype that people should be somewhat uncomfortable talking about money, but that's not true!
You know by now that things aren't going to be handed to you easily and that you'll have to work for every penny you make. But, you probably also know that you don't have every answer when it comes to what you should do with that money.
You're in a season of life that could be filled with big changes, challenges, and growth. Don't feel as though you have to go through your financial confusion on your own. Ask a financial advisor, accountant, or even a friend who is good with money management to help you straighten things out, reach your goals, and plan for the future.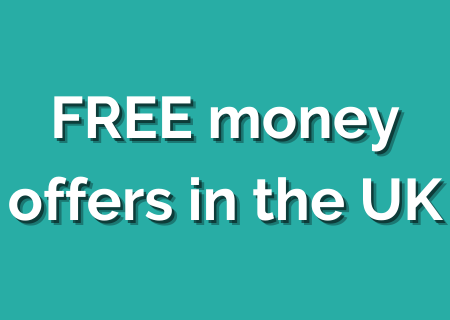 Want to make more money online, at home or need a side hustle?
There are lots of real ways to make money from home for free. Find loads of ways to make extra money at home on my blog, as well as my favourite side hustle in my matched betting blog!
To get started, you can make money online in the UK with these 60 ways I've tried and tested.
Follow these steps to make £1000 in one month at home.
Or, if you're short on time, try these methods to make money in one hour.
Love sharing great offers with friends? Make extra cash with these refer-a-friend schemes.
Want to save more money or get free money?
Check out my massive money-saving tips section and find some great deals on my voucher codes and how to get free money UK pages!
Check out my list of UK apps that turn receipts into cash and also this list of UK cashback sites to maximise your free cashback and savings.
Want to manage your finances better?
Here are loads of family finance tips and helpful debt articles.
Check out my massive money-saving tips section and find some great deals on my voucher codes and free money pages!