Why you shouldn't rely on a state pension
Posted on
Why you need to save your own retirement fund
I don't have a pension. Well, I do have a retirement fund, but not an actual pension. I only have some savings that I started saving last year out of my self-employed earnings. I'm continuing this year to save too and save around 10% of my income each month. It's not enough. I know it's not and I need to be looking at half of my age as a percentage to save according to Money Saving Expert, so that would be 16.5% of my income.
At the moment that's just too much with two young children and also trying to save an emergency fund, which at this point of my life seems more important, especially being self-employed. I need a backup plan in case work dries up, so I must prioritise an emergency fund which will cover the bills and food if illness strikes, I can't work for whatever reason or even if my business fails and I am out of work for a length of time.
Once that's saved I can focus on piling more of my earnings into my retirement pot. Pensions are something I'll look into too. I'm not sure if they are the right option for me and I need to learn. I'll admit, pensions are something that I know little about and I've been learning as much as I can over the past year or so, ever since deciding I needed to do something about it. Well, more like panicking and having to do something about it!
One thing I do know though is that I can't rely on the state pension. It's definitely not enough for most people to live comfortably after retirement. Do you know how much the state pension is? Read on to learn the current rates and why you shouldn't rely on a state pension.
Do you have a pension?
It suddenly hit me one day that I have no pension in place. I've never had a workplace pension and until now, I've never had any savings. I was always a spender. I've had to teach myself in recent years to become a saver instead. Since having children I've learnt to budget much better and have become more responsible with my money. So I've started putting away some of my income and that will be the start of my personal pension. I do need to open a 'proper' pension account as I just have a normal bank savings account at the moment which doesn't give me any rewards or tax relief. The interest rate is so ridiculous they might as well not even bother. Saving into a personal pension (that's properly set up) is a much better idea and means the government will top it up for you in the form of tax relief relative to your income tax band.
I'd love to go travelling in my 60s as I never went when younger and that's a big regret, so I'd ideally like to retire early so I'm fit and able whilst travelling, but that's in 30 years. That gives me just 30 years to save an entire pension! I think many of us naively think when we're younger (I know I did) that the state pension will provide for us when we retire. It seems so far away we just ignore it and don't do the calculations. I now realise we can't rely on a state pension for a comfortable retirement.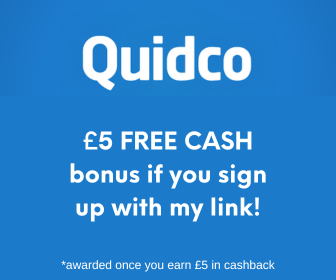 The current state pension is £8500 per year, that's £708 per month. Could you live on that?
Taking into account, of course, that by retirement age you should have paid your mortgage off so that's a chunk of your outgoings gone. But there's still council tax, water, energy and home insurance that all have to be paid. Then, nowadays, it's pretty vital to have an internet connection and either a home phone or mobile. Take off food, house maintenance, a car if you need one along with fuel and there's really not going to be any money left. If you share a house with your partner then two pensions will go a lot further than one when sharing many of the outgoings. If you're single, then I'm pretty sure relying on the state pension alone will be a struggle. It's certainly not enough to have fun in retirement, but only to meet your basic needs (well, barely).
There is a 'state pension triple lock' in place with the new state pension which guarantees it will rise each year with either UK wage growth, inflation or 2.5% - the highest of these is the amount it will rise by.
That's great as it means we should be able to still afford to meet our basic needs even as costs rise, but is it really a 'lock'? No, as with everything in life, nothing is guaranteed. I know I won't retire for 30 years ideally, but possibly even 40 years if I need to continue working for longer and a lot can change in 40 years. The government will change. New laws will pass. Our country will change. There might not even be a state pension by the time I retire! I'm pretty sure that won't be the case, but who knows.
Anything can happen and I'm more aware than ever today that I need to start saving for my own personal pension and have my own retirement plan more than ever.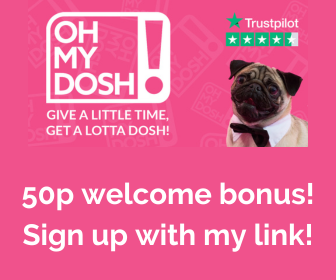 It's good to have a back up plan too
One thing that always makes me curious is people who rent houses. You'd have to have a much larger pension in order to rent when you are retired. We have a mortgage and so we should be mortgage free well before retirement age which means we'll have no monthly rent or mortgage payments which will greatly help reduce our outgoings.
Of course, there's another benefit to owning a home before retirement too. The home has lots of value and the equity will increase over the years, so even if for some reason we don't have enough saved for retirement, we have the security of our biggest asset - our house.
There are lots of equity release schemes, the possibility of downsizing or moving into a smaller home and so on if needs be.
One of the keys to a happy retirement is financial freedom. If you are drowning in debt, you cannot enjoy all of the extra free time that comes with no longer working. One unique way to alleviate those financial problems is to apply for a retiree-only reverse mortgage. In the UK it's more commonly known as a lifetime mortgage. If you qualify, a reverse-mortgage calculator online tool is used to see how much home equity you have and how much you can extract in the form of cash. Then the money is provided to you in set amounts each month, unless you request a large payment or other arrangement. You choose when and how much you pay back as time passes. For as long as you stay in the home, the agreement stays active.
You basically release some of the value (equity) held in your home. This, and any interest accrued, is usually then repaid when you die or when you move into a care home.
Owning our own home before we retire will mean we also have a backup plan if anything goes wrong with saving our retirement fund.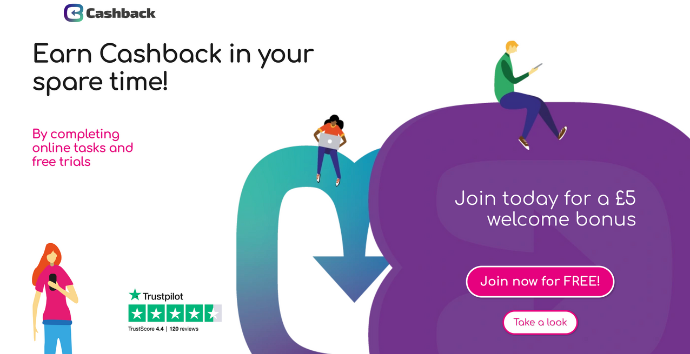 Alternative options to a pension
If you're really not keen on starting a pension, perhaps because of the risk of the investment or fear a mis sold pension then you'll need to know what your other options are. Even if you don't save an actual pension, you'll need to stash away some money ready for your retirement. Once you're no longer able to work, or no longer want to anymore, then you'll need enough money saved to last up to 30 years and maybe more!
Here are some of your options:
Invest in property - this can be in the form of your own property, as mentioned above, which can provide you with a lump sum of cash in your retirement if needed or you can release the equity. You could also choose to buy a property to let - providing you with a regular monthly income.
Cash savings - If you really don't want to risk investing any money then cash savings are your best bet. The only downside being the interest rates are nominal so you'll get back the cash you saved, but not much else. If you want your money to grow significantly then this isn't the best option, however it can be used in conjunction with other investments.
Company share schemes (SAYE) - Save As You Earn schemes are a great way to, sometimes, get a high return on your investment - much more than regular savings. If your company offers a share save scheme then it's worth finding out. You are able to buy shares in your company for a fixed price. You save for three or five years and at the end of the scheme you usually have the option to buy the shares at the fixed price, which is a great deal if the share price is now a lot higher, or to take the cash saved.
ISA - You can save up to £20,000 per year, currently, within ISA accounts. There are a few options available and you can have one of each type of ISA. There is a cash ISA, lifetime ISA, stocks and shares ISA and an innovative ISA. You don't pay any tax on these savings when you withdraw them.
Keep working - another option is to carry on working. Maybe you love your job and you never want to retire! With the state pension coming in you can probably choose to work less and semi-retire! It's best to have a plan in place with retirement savings though as you can never guarantee perfect health in later life and old age might catch up with you leaving you unable to work, even if you want to.
Update 2019 - Since writing this blog post I have started saving into a LISA as well as a savings builder account. The LISA is great for those of us who are self-employed to save for our future retirement as they give a 25% bonus on up to £4000 per year. That's potentially £1000 of free cash! Read more in my blog post here: Moneybox Cash Lifetime ISA for retirement: get a 25% top up on your LISA savings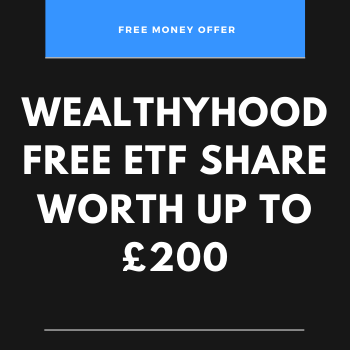 What to read next
Get 100% renewable energy with Bulb and save lots of money (over £250)
Easily make money from home by testing websites
Mustard Car Insurance Comparison Promises to Beat Your Cheapest Online Quote
How to earn cashback on things you already buy
5 tried and tested ways to make money as a UK stay at home mum
Why saving an emergency fund is a great idea
Please pin me!
Related articles
Be eco-friendly with a climate-conscious pension from PensionBee
5 steps to secure your family's financial future
Why you should start saving money now so you can enjoy your retirement
The importance of making a will
How to talk to elderly relatives about end-of-life planning
Want to help your family when you are not around? Here's how
Don't rely on the state pension
25% top up on LISA retirement savings
How to financially plan a comfortable retirement
Learning to worry a little less about our ageing parents
A quick guide to helping your parents move house
Updating your grandparent's phone: making android super senior friendly
Self-care isn't selfish: how to take care of yourself and not feel guilty
How to help aging parents be more independent
How to work together with your siblings to care for your elderly parents