How to improve your old kitchen to look brand new
Posted on
Your kitchen is one of the main focal points of your home. It's where delicious meals are cooked, guests congregate while snacking on appetisers, and fun family memories are made.
However, living in a home with an outdated kitchen is not only unappealing but can make cooking and entertaining guests and family a hassle.
Not only will a new and improved kitchen help you to enjoy the time spent cooking, cleaning and socialising, but it is also a great way to add value to your home.
You don't always need to kit out the kitchen in its entirety either. Some smaller and more affordable changes can make a big difference.
Are you ready to go out with the old and in with the new? If so, take a look at how to improve your old kitchen to look brand new below.
Replace old furniture
If you're looking for an easy and affordable way to update your kitchen, consider replacing old furniture. Over time, furniture can get chipped, damaged, and worn down from frequent activity. Replacing outdated furniture with sleek, modern furniture can make a world of difference.
For example, if you have an open floor plan and your kitchen bleeds into your dining room, swap out your old dining room table with a new one. Universal Furniture, for example, has modern wooden pieces that suit a variety of styles, such as contemporary, modern, and minimalist styles. Other popular furniture brands include Hooker Furniture, Liberty Furniture, and Theodore Alexander Furniture.
Another option for updating your kitchen is upcycling second-hand furniture. Whether you're in need of new barstools for your kitchen's island for accent pieces to decorate your kitchen, going to yard sales, second-hand furniture stores, and thrift stores can save you money and reduce your carbon footprint. The best part about thrifting furniture is that you never know what you're going to find!
If you're keen to be eco-friendly in your furniture choices, then handmade reclaimed furniture can bring a rustic charm into your kitchen whilst supporting small businesses too.
Add or change lighting
Lighting plays a major role in the ambiance and mood of your kitchen. If your kitchen is too dark, it can make guests feel unwelcome and anxious, while light that is too bright can make your kitchen feel sterile and stressful. Finding the perfect balance is key to creating a welcoming kitchen that looks brand new. Changing old lighting can also help you make more money for your home when and if you decide to sell.
Some lighting fixtures you may want to consider include:
Recessed lighting
Track lights
Spotlights
Along with new lighting fixtures, changing the type of bulb you use can also make a huge difference. An eco-friendly way you can save money in the kitchen is by switching incandescent light bulbs with LED light bulbs that are brighter and more energy-efficient.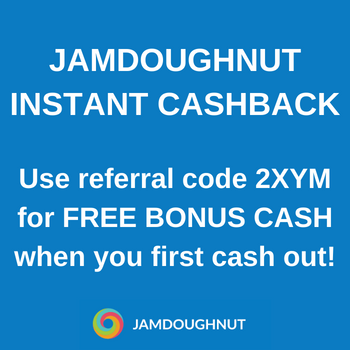 Switch out old fixtures
Your lights aren't the only fixtures found in your kitchen. Other fixtures, such as doorknobs, handles, and light switch covers, may seem meaningless, but switching them with new, modern fixtures can elevate your kitchen's look and ambiance. The key to making this work is by choosing fixtures that work together with your kitchen's theme and colour scheme. Brass fixtures can work in kitchens with warmer tones, while silver and slate fixtures can work in cooler-toned kitchens.
Update your kitchen's backsplash
Your kitchen's backsplash is the first piece that can begin to look outdated and weathered. If you're not consistently taking care of your backsplash by cleaning and maintaining it, your backsplash can easily get stained and dirty. Fortunately, replacing a backsplash is relatively cheap and easy to fix.
On your next free weekend, a fun DIY home renovation project can be replacing your backsplash. To replace your backsplash, follow these steps:
Use a hammer and flat pry bar and carefully remove each tile one by one
Grab a wide-blade scraper and smoothen out the wall
Apply thin-set mortar to the wall and fill any holes and wait 30 minutes
Lay out your new backsplash tiles and measure the wall to ensure the tiles will fit
Cut any tiles with a wet saw or tile cutter, if necessary
Place each tile one-by-one to the mortar on the wall and let it set
Once set, fill in the gaps with grout
Finish with a liquid silicone sealer to prevent staining
Once you have a brand-new backsplash, you'll notice how bright and welcoming your kitchen looks. Even if this is the only change you make, you'll be glad you did.
Key takeaways
Thinking about renovating your kitchen can seem stressful, especially when you think about costly repairs and remodelling projects. However, there are plenty of affordable and easy projects you can do yourself to make your old kitchen look brand new. With these tips, you'll enjoy eating, cooking, and hanging out in your kitchen again. You might even increase your home's selling appeal!