What is the true cost of a kitchen renovation?
Posted on
If your kitchen is outdated or needs refreshing then you might be wondering what it costs to renovate your kitchen. It's no secret that kitchens sell houses and this is in part due to the staggering cost of having to replace an entire kitchen.
High quality kitchen refits aren't cheap, but they can be worth it to give you the kitchen of your dreams, or to increase the value and desirability of your home. Modern cabinetry from Hammonds and other premium kitchen fitters can ensure your home appeals to the masses when it's time to sell, helping you to sell for the price you want. Or you can save money with DIY and create your own kicthen of your dreams if you have the skills.
If you want to add value to your property then a quality kitchen re-structure could do the trick. Or you might want to invest in your kitchen for your own benefit, to give yourself the kitchen of your dreams with luxury features such as the best undercounter ice makers, wine stations and barista coffee machines.
Whatever your reason, you'll need to know how much to budget.
What is the cost of a kitchen remodel in the UK?
The figures online are widely variable with Which? quoting average prices from £15,000 right up to a staggering £83,000 if you want a large high end kitchen with the best appliances:
"Costs from the Royal Institute of Chartered Surveyors, which collates costs from a variety of sources and analyses them to arrive at average prices. £83,000 and £15,000 for a bespoke 24 m2 kitchen in a detached house and a DIY kitchen in a 8m2 terraced house."
House Beautiful, however, quote research that suggests the average is from £10,000 to £50,000 for a new kitchen in the UK in 2017:
"According to the 2017 Kitchen Trends Report from Houzz, the average budget and spend for kitchen renovations in UK homes is between £10,001 – £25,000, with 22 per cent of homeowners spending between £25,000 – £50,000 and 10 per cent spending over £50,000."
Why are kitchen remodels so expensive?
Remodelling a kitchen is a lot different to making improvements to an existing layout. If you want to remodel a kitchen then you're usually taking out the entire existing kitchen and starting from scratch with the layout and design, creating a modern or contemporary kitchen design instead.
Bespoke cabinets require a skilled carpenter to design the cabinetry to your exact requirements and skilled labour comes at a cost.
For a full kitchen remodel you will need to pay for designers, builders, carpenters, electricians and plumbers as well as materials. You may also need to pay for a painter and a tiler, depending on which jobs the builder is trained to do.
Don't forget about waste removal too. If you have a lot of old materials to dispose of then it's usually best to hire a skip.
With a new remodel usually comes the cost of new kitchen appliances, kitchen accessories and all the finishing touches you'll want in your new kitchen. Plus there are the hidden costs too.
For example, if you have purchased a bunch of brand new appliances you may wish to ensure they are protected with extended warranties. Warranties can cover repair costs in case of breakdown after the initial guarantee has passed. In America you can cover appliances with First American Home Warranty and in the UK you will find many similar services with a quick Google search. You may even receive details of an extended warranty plan with your purchase.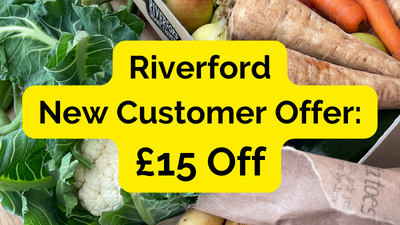 What is the cheapest way to renovate a kitchen?
Most people would struggle to find £15,000 for a new kitchen renovation, let alone £83,000! So how can we make a kitchen renovation cheaper?
If these prices are way out of your budget, but your kitchen needs a refresh, then there are some ways you can bring the cost of a kitchen renovation down.
You'll probably need to forget about a full kitchen remodel and focus on updating your kitchen with the existing layout. This is the best way to lower costs when it comes to your kitchen design.
You can salvage your way to a new kitchen if you have the time and effort to do so. Or buy secondhand items where possible that are newer than your existing kitchen. Just be aware of the dangers of buying electrical goods on marketplaces and avoid anything that could be unsafe.
Here are some savvy ways to create the kitchen of your dreams without breaking the bank.
· DIY
One of the largest expenses when it comes to a full kitchen renovation can be the cost of labour. If you're skilled at DIY and carpentry and have the right DIY tools and products then you could save a small fortune by fitting the new kitchen yourself.
Never attempt anything that is beyond your capability such as electrics and complicated plumbing - you'll still need qualified experts for these. You'll not want to create a leaky pipe, a flood, or an electrical fault which could be dangerous.
There are numerous guides online and expert advice to guide you through fitting cabinets and new fixtures by yourself if you're competent.
· Replace cabinet doors only
If the layout of your existing cabinets works well then a much cheaper option is to simply replace the cabinet doors.
New cabinet doors can surprisingly make the entire kitchen look brand new, especially with a fresh lick of paint on the walls too.
· Overlay worktops
Removing and fitting brand new worktops can be costly, but there is a cheaper solution. Overlay worktops fit over your existing worktops. They are quicker to install so labour costs will be lower. Plus they make a lot less mess! This can be a great way to make your kitchen look new without a complete remodel.
If the above doesn't quite appeal then you'll need to accept that for a full on kitchen remodel you will need to pay the price. It'll be worth it though.