Lost your job? Here are 5 real ways to make money from home fast
Posted on
Almost 700,000 UK workers have lost their jobs since the start of the coronavirus pandemic in March. It's a staggering number and with furlough set to end this month, millions more jobs could be at risk as employers face rising costs and uncertain economic activity.
It's a worrying time for many with competition for average job role increasing by 136% since January. The job market certainly is tough right now and you may be worrying about money more than usual.
So, what are your options if you lose your job? How can you earn some extra income whilst job hunting?
The UK government provides a lot of useful information on what to do if you've lost your job due to coronavirus and how to seek financial help if needed, but you can also think outside the box and be resourceful.
A traditional job is no longer the only way to make money to make ends meet. Nowadays, it's entirely possible to make money online and from home to earn extra income.
This extra cash can tide you over until you find your next employed job role, or it may even turn into a full-time passion of yours.
5 real ways to make money from home fast in the UK
There are several legit ways to make money from home and I share many of the methods I have tried and tested on this blog. I make a full-time living from home and have done for several years.
I started my self-employed journey in 2013 and was able to go full-time in January 2017. As I write this I've almost had four years of full-time self-employment and I've never looked back.
Every method I use to make money can be completed at home or online. All you need is a determination, a laptop and an internet connection!
In fact, I've made money at home from over 60 at-home money making methods so far. There really is something for everyone.
If 60 methods seem a little overwhelming right now, start with a look at these 5 ways to make extra cash from home: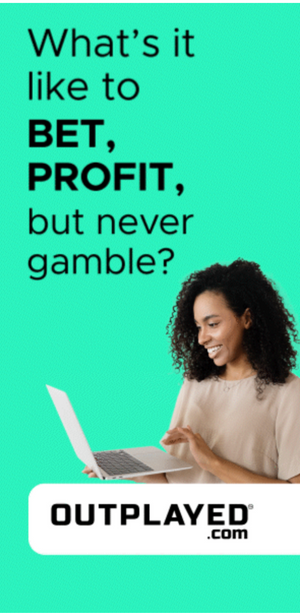 1. Matched betting
One of the most profitable ways to make money from home is through 'matched betting'.
You're probably thinking it isn't for you because it mentions 'betting'. But hear me out:
Matched betting does take place on betting sites but it isn't the same as gambling.
Matched betting is a way of making money using the free bets and promotions that online bookmakers offer to bettors.
And, unlike conventional betting, matched betting is about covering every outcome of an event – also known as 'matching' your bets – so you will always win.
And yes – it's 100% true and legal to do.
In fact, matched betting is enjoyed by over 200,000 people in the UK every year and has been talked up in The Sun, The Daily Mail and The Telegraph as a clever way to make an extra income from home.
I've done it and made over £1,700 profit in my first three months in my spare time – including making my first profits on my first day of matched betting.
You start off with sign up offers known as 'welcome offers'. These are the free bets and promotions bookmakers give you to encourage you to place your first bet.
After the welcome offers were all completed, I regularly made a few hundred pounds per month from bookmakers' 'reload offers' – which are offers given to bettors to keep them betting.
But where can you go to learn more or get started?
Check out a website called Team Profit.
They have absolutely everything you'll need to start matched betting in no time – and it's COMPLETELY FREE TO JOIN.
When you join for free, you'll get:
Welcome offers worth expected values of £600+ in tax-free profits
Easy learning video and text guides to help you start matched betting in 30 minutes
Best-in-class matched betting tools make it quick and easy to complete offers
Friendly support, seven days a week via Facebook, email and live chat on their site
Team Profit have helped over 30,000 people make money online since they were established in 2016 and they are rated "Excellent" on Trustpilot with 4.9 out of 5 stars.
How quickly can you start making money? I was able to make a profit from the first day I started matched betting. It depends on when your first qualifying bet and free bet complete. Once these are complete then you'll have made your first profit. If you choose matches that take place that day, then you'll make a profit the same day. Check out my own experience of matched betting in my matched betting blog which you can find in my top menu.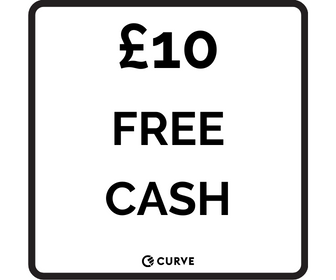 2. Website testing
There are lots of companies that require their websites to be tested in order to improve customer experience.
You can sign up as a tester to sites such as UserTesting to complete short website tests in exchange for real money.
UserTesting is my favourite website for this as they have numerous tests available every day. The standard pay is $10 USD for a test that lasts 5 to 20 minutes, however they often have live conversation options that pay approximately $30 to $60 USD for your time.
How quickly can you start making money? You will need to complete a practice test in order to be accepted for the paid tests. It will depend on how quickly they accept this test to when you can start making money. Once accepted you can start accepting tests right away that you qualify for, based on your lifestyle, and payments are made approximately one week after.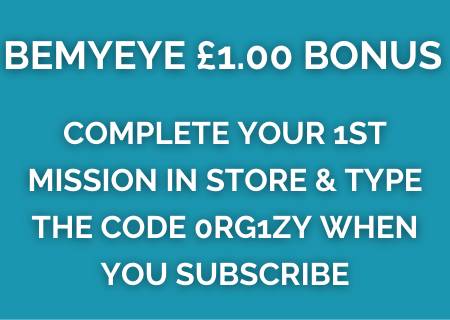 3. Sell your handmade goods
This can take a little extra time to set up as you'll need to market your wares and build up a customer base, but if you're skilled at art, crafts, woodwork or the like, then you could sell your creations online.
From Facebook Marketplace to Folksy, Etsy or eBay, there are lots of avenues to explore for selling your handmade goods online.
How quickly can you start making money? There is no set timescale for this. If you're already a whizz with social media and networking hours then you could land your first sale the same day. Otherwise you'll need to take time to set up social media profiles and build a following to increase the reach of your products.
Don't forget to share your new handmade goods with your friends and family. Post them on your friends and family social medias and you never know - a supportive friend or family member could be your first customer!
If you list on eBay, Etsy or Folksy then search for communities of sellers you can network with for support and advice. These sites have a customer base ready and waiting, as well as advertising options. On eBay you can promote your listing for a set % of the final sale and pay this advertising fee only once sold.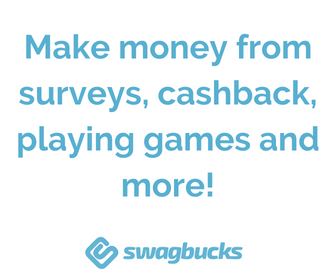 4. Take surveys on Prolific
There are lots of survey sites online, but may pay a pittance. Some also have high pay-out thresholds that seem impossible to reach. Thankfully, this is not the case with Prolific.
Not technically a survey site, but a way for academics to source research. Prolific offers more than the traditional survey by allowing you to complete all sorts of different tasks in each survey.
From playing a game, to answering opinion questions or selecting which images you like the best, the surveys are really varied in their style and length.
The pay-out threshold is only £5 and it's easy to reach this a few times a month, particularly if you are often online on a desktop and can keep them open in a browser to check for new surveys.
Also, the longer the test the higher the pay-out, but I often ignore the long tests as I don't have the time! If you have the time then there's often more money to be made.
How quickly can you start making money? It depends on the availability of the tests and how quickly you can get to them. Some days I see several surveys and other days none. Once signed up you can start making money as soon as you start completing the tests.
So you don't miss any I suggest having Prolific open in a tab in your browser all the time and installing a browser extension called Prolific Assistant to alert you to any new tests.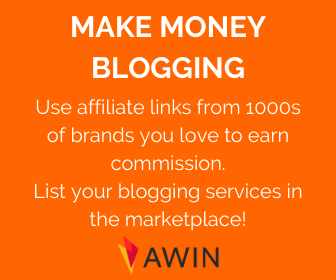 5. Have a major clear-out
If you've got some spare time on your hands then it's the perfect opportunity to have a huge clear-out. Embrace minimalism and your inner KonMari and be ruthless in your choices!
It's amazing how stuff can accumulate in your home, particularly if you have children. Second-hand children's toys are really popular on eBay and Facebook Marketplace so you could be sitting on a pretty penny.
Kids grow out of things quickly, so it's another opportunity to get some money back in your pocket as soon as they grow out of clothes.
If you don't have luck selling kids clothes and toys individually then create a bundle. Often these are more desirable to other mums and dad searching for new clothing and toys for their kids.
It pays to think outside the box here too. I managed to make £100 profit in one month by selling pond weed on eBay!
Furniture always sells well on Facebook Marketplace with the added benefit of the buyer collecting it from your home so you can avoid selling fees and postage costs.
You'll be amazed at what other people will buy from you. We had a bunch of really old and dirty slabs in our garden that I thought worthless, but my husband listed them on Facebook Marketplace for £2 each and before we knew it we had £40 in our pocket!
How quickly can you start making money? If you need money quickly then Facebook Marketplace is usually the best place to list your homewares to make instant cash. Many sellers specify they need their item gone quickly and they won't hold. If you can arrange a collection for your goods the same day then you can make money really fast. We've been able to make money within one hour before when items have been popular and local people want them.
On eBay it can take a little longer, especially if you list items auction style. Try accepting offers as this will end an auction if you accept an offer someone makes you. Payment on eBay is instant once the item has sold and buyer has paid if you have an already active PayPal account.
Be aware that if you are new to eBay and PayPal then your first payment might be held for a short while to ensure there are no issues with the transaction.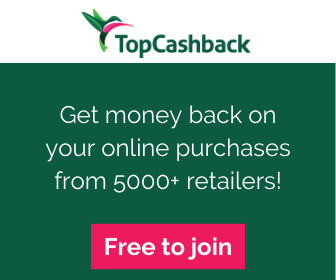 Start making extra cash from home today
There are so many ways to start bringing in extra income because you need to, or perhaps you want to. You can make money from home and online in your spare time whilst job hunting. Another way is to use "Get Paid To" websites - you can learn more about one of these in my OhMyDosh review.
Start with the above suggestions and then take a look at my blog post 60 ways to make money online and at home for my full list of tired and tested money making methods!
Good luck!