Reasons to start blogging: the joys of penning blogs
Posted on
Blogging is a pastime that's becoming more and more popular by the day. It doesn't matter if you're in North America, Africa, Europe, Asia, South America, Australia, or anywhere else. The planet is brimming with bloggers who cover all sorts of topics.
People enjoy going into blogging for an abundance of reasons whether to write a personal diary, document a hobby, to research and learn more about a topic whilst writing about it, or even with a business mind-set to turn it into a career.
There are so many reasons to start a blog if you love writing or tinkering with websites, it's no surprise that blogging has been on the rise everywhere for quite some time.
Here are some of the top reasons why starting a blog might be a great idea for you:
A sense of purpose
It can be wonderful to have a sense of purpose in this lifetime. People adore waking up in the morning feeling as though they have missions to fulfil.
If you're a blogger who develops a dedicated base of consistent readers, then it can make you feel like you have a genuine purpose.
It can be rewarding to know that you're presenting the members of the general public with information that offers them tangible value.
You can teach people about everything from cooking to sewing to computing and to home DIY. You really can start a blog about anything you want.
If you love a topic then simply think of questions your readers might need answers to. You can honestly blog about whatever you are passionate about and then answer questions your audience might want to know answers to. Ever Googled something random like what is a door jamb? There you go! If you have a home and garden blog then that may be a question that you can answer for your curious readers.
An extra income stream
Blogging has become a big thing in this day and age. It's now even a business idea for some bloggers.
There are lots of bloggers, like me, who are earning money from blogging.
From display advertising to sponsored blog posts, there are numerous ways to make money from a website or a blog.
Here are some useful articles to get started:
Improve writing skills
Blogging can be a great exercise for people who are looking to sharpen their writing abilities. If you're an aspiring writer who wants to hone your abilities, then blogging may be able to help you do so.
It can be helpful to try your hand at covering all sorts of topics. There are bloggers who go into current events, politics, art history, pop culture, athletics, physical fitness, and fashion. Topics in the blogging realm are literally unlimited.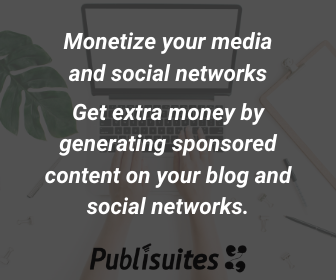 Make a difference
It can be rewarding to make a difference in other humans' lives. People who are compassionate and considerate in many situations appreciate blogging because of that.
If you blog about exercise techniques that can do a lot for people who want to shed excess pounds, then you may be able to do something beneficial for a reader's wellness situation.
If you blog about nutritious and wholesome foods that can be suitable parts of daily diets, you may be able to do the same exact thing and bring wellness into the mix too.
Blogging can be an enriching activity for folks who care deeply about the greater good and who want to genuinely help others to achieve something.
Connect with others
Why else do so many people adore everything about blogging?
Some people like connecting with others via the Internet.
Sharing information can feel powerful. It enables people to reach others all over the planet. It gives people conversation pieces that can help them bond and get to know each other a lot better.
If you're a genuine "people person" who thrives in frequent interactions with others, then blogging for the engagement it can bring, may be an activity that's right up your alley.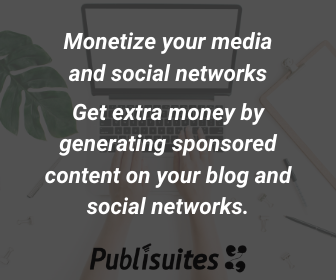 Beneficial to readers
Blogging isn't just something that can be fulfilling to the people who do the actual writing. It can be just as amazing for the readers who can reap the rewards of the shared knowledge.
There are so many blogs out there in this day and age that offer people information that's practical and necessary.
If you want to know how to quickly fix a small leak in your kitchen, there's most likely a blog that can help you out.
If you want to know how to apply makeup more effectively, there will be tons of beauty blogs for that.
If you want to learn how to make money online from blogging, matched betting, or many other methods, then my blog can help you with that!
Blogging brings people together
Blogging is something that can give people a sense of togetherness. It can help people realise quickly that they're not alone in this world.
Information and blogging is more powerful than many people even realise. It doesn't matter if the information relates to news items, politics, style, or anything else. It's a way for people all over the world to come together, share ideas and become a part of a blogging community.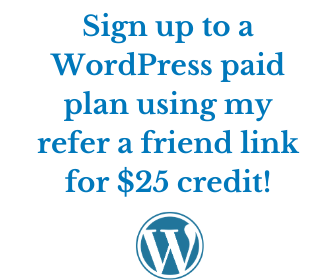 Blogging is amazing, but there can be lots to learn
Yes, blogging is amazing, but like anything, there can be lots to learn, especially if you want to take it seriously and make a career out of it. Luckily you'll find loads of useful blogging tips on my blog to get you started.
For example, when writing content, make sure that it doesn't include any duplication, as Google may deindex the sites that have plagiarised content. Of course you can be inspired by other articles, but you need to write your own thoughts in your own words and if you are directly quoting something then just use a snippet of the content in quote marks and credit the source.
If you're worried about duplicate content or plagiarism on articles, then the free tool offered by plagirismchecker.co will give you the freedom to find plagiarism in writing with a few clicks on your device instantaneously.
Discover many more helpful tips in my blogging sections.
Want to make more money from your blog?
Check out this huge list of websites to find paid blogging opportunities for your blog and my 6 secrets to make more money from your blog!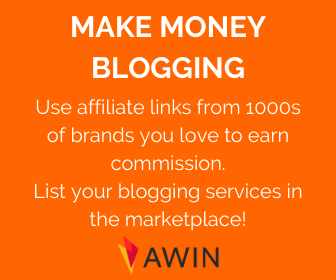 There are so many reasons to start blogging and to join this wonderful community. Here's some more helpful blogging advice: