How to choose an affiliate platform as a blogger
Posted on
What is an affiliate platform?
Whilst some people start a blog purely as a hobby blog with no intention of ever making money from their passion, others intentionally set up blogs to make money. Even hobby bloggers sometimes decide to monetize their blogs as it can be a very lucrative source of income. One of the main ways bloggers make money from their blogs is through becoming a brand affiliate. Affiliate marketing is a great way to make passive income with your blog.
Affiliate programs are an arrangement whereby a blogger uses a tracking link or affiliate link provided by a brand with a unique tracking code within the link. This tracking code allows the brand to see that any sales generated from this link are associated with a certain blogger, publisher or website. The brand will then pay a commission to the blogger for every sale generated through this affiliate link.
Ultimately, it's a way for a brand to get more sales and more promotion for their brand by reaching each affiliate's audience. The blogger gets rewarded for sharing the link and promoting the brand in the form of monetary compensation for every qualifying sale made through the tracking link.
Some brands offer their own unique affiliate programmes, but it can be time consuming to find them all and apply individually to each one. Instead the solution is to use affiliate platforms for bloggers where you can access hundreds or even thousands of different brands affiliate schemes all in one place. This makes managing affiliate schemes you are registered to much more efficient and means all the commissions from all the affiliate programmes you are signed up to will pool together into one payout. This is one thing to consider when choosing an affiliate platform.
How to earn money on your blog with the affiliation
Once you have signed up to some affiliate platforms for bloggers (many of which will be listed below) you can add the tracking links to your website and socials to start generating sales.
For example, if you have reviewed a product on your blog, you can see if that brand has an affiliate programme. If so, you can include your affiliate link whenever you mention the brand in the product or include an affiliate link to the store you purchased it from. If one of your readers clicks the affiliate link and makes a purchase then you will earn a commission.
Commissions vary from brand to brand and may be a set amount per order or a set percentage.
You can also share affiliate links on your social media. Just be sure to declare the post is an ad if it includes an affiliate link and make sure you have an affiliate disclosure on your blog too.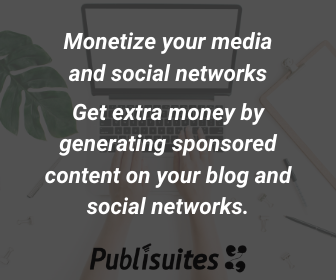 The best affiliate platforms for blogging
There are a lot of different affiliate platforms for bloggers and it can be hard to know which one to choose. You may want to choose one affiliate platform to get started in the world of being an affiliate and then you can sign up to more!
You don't have to only choose one affiliate platform and can actually choose several to maximize your earnings as a blogger.
So how do you choose? I started choosing platforms to sign up to based on the brands and products I was promoting. For example, if I wrote a blog post reviewing a product or service I would then search to see if they had an affiliate programme and often it led me to an affiliate platform which I'd then sign up to.
Of course, you can sign up to these platforms and then choose to create your content based around the brands you already know and love or which are relevant to your blog niche.
Here's a look at some of the affiliate platforms you can choose. We haven't used all of these, but they are the most recommended and we have experience with some. Often it is a personal choice - you might prefer the layout of one affiliate platform over another or the user experience.
Awin
This was the first affiliate platform I signed up to and both my husband receive regular payouts from Awin for our blogs.
We like their selection of brands. With over 16,500 advertisers on board as I write this, you can be sure to find hundreds of brands you already recognise and plenty in your blog niche.
There is a £5 signup fee, but if you are approved to the network then this is added to your account balance. As soon as you meet the first payout threshold which is only £20, you will get your £5 back.
Click here to sign up to Awin today!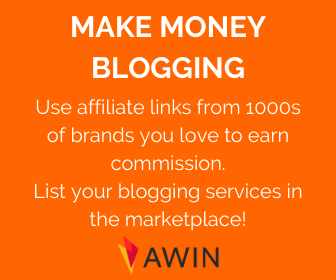 Skimlinks
Sometimes on Awin (and other affiliate platforms) you won't be accepted onto a brand's affiliate programme. One way to sometimes get around this is to sign up to the Skimlinks affiliate platform.
Through Skimlinks you can access over 48,500 affiliate programs that are from 50 networks such as CJ, Awin and Rakuten Advertising. Skimlinks are a member of all these sites and will split affiliate commissions with you.
One amazing feature they have is to add a piece of code to your website and they will automatically convert all the links on your website into affiliate links that are with brands they are partnered with, saving you the hassle.
Click here to sign up to Skimlinks today!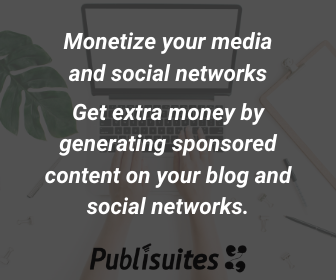 lemonads
The lemonads affiliate platform for bloggers state they successfully increase 85% of publishers revenue within the first three months they use lemonads.
They have 10,000 business partners at the time of writing so there are plenty of brands for you to choose from.
They want to help you increase your blog's revenue with fast daily payments and being the most trusted and reliable affiliate network giving payments for every conversion.
ShareASale
ShareASale is part of Awin, but a separate affiliate platform you can sign up to for access to even more brands to promote on your blog using affiliate links to generate commissions.
They have over 260 new programs launching each month in all sorts of niches, so you'll be sure to find brands that suit your blog.
Click here to sign up to ShareASale today!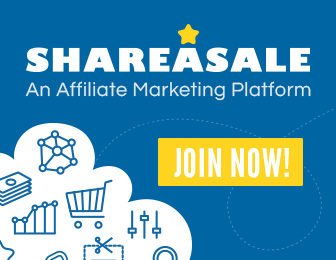 CJ Affiliate (aka Commission Junction)
A global affiliate platform that has been around for over 20 years and quote themselves as "the most trusted and established name in affiliate marketing".
Learn more about how CJ Affiliate can work for you as a blogger at https://www.cj.com/publisher
Trade Doubler
Trade Doubler has over 2000 brands listed on their platform for bloggers to connect with.
You can find their website at https://www.tradedoubler.com/
Sovrn //Commerce (formerly VigLink)
Sovrn //Commerce also has a convert feature which converts links on your blog into affiliate links automatically, a bit like Skimlinks. This is a great feature to save the hassle of doing it yourself.
They say "Automate your affiliate marketing with our //Commerce JavaScript. It works in the background to transform your existing product links into monetized affiliate links. Connect to over 60,000 merchants, seamlessly linking content, audience, and product. Whether it's from a commission or a click, our technology makes sure you're always earning as much as possible with built-in optimization. A single snippet of code is all it takes to create a brand new source of revenue."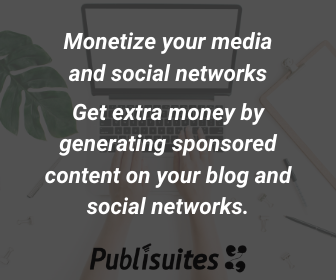 Webgains
Webgains is another popular affiliate platform with over 1800 advertisers listed with names you will instantly recognise. They want to help you make money, gain content to engage your audience and join a vibrant community.
Conclusion
This is just a small example of the affiliate platforms for bloggers that are in existence. There are many more out there. Ultimately it's about finding one that suits your requirements such as payout threshold, blog niche, user experience and so on. Plus, don't forget, you can always join more than one affiliate platform. Best of luck with your affiliate earnings!
Want to make more money from your blog?
Check out this huge list of websites to find paid blogging opportunities for your blog and my 6 secrets to make more money from your blog!