Roadmap out of lockdown: will it be business as usual on 21st June?
Posted on
Most of the country is eagerly anticipating June 21st as the date when life will return back to normal. It's the final date in the government's official roadmap out of lockdown.
But will things return to normal? Will it be business as usual on June 21st?
I'm not so sure.
Let's take a look at why it's probably not going to be the return to normal that so many people and businesses are hoping for.
What is the roadmap out of lockdown?
In February 2021 Prime Minister Boris Johnson announced the government's roadmap to start easing the coronavirus restrictions in England. It was planned as a cautious approach to get life back to normality and (fingers crossed) prevent any further lockdowns from being required.
So far the first four stages of the roadmap out of lockdown have gone to plan. Here are the dates achieved so far and my thoughts:
March 8th – Children and students back to face to face education. Definitely something that we celebrated in our home after trying to work full-time from home with primary children at home was impossible! Our poor children lost out on their education for a few months as we simply didn't have the time to run our businesses and home-school each day.
March 29th – Outdoor gatherings of six people or two households were allowed. We could finally meet up with some family and friends outside and see people we hadn't seen for months.
April 12th – Non essential retail was allowed to open. For us, we were excited our gym was allowed to open and I eagerly returned every single day after suffering 'lockdown fatigue' and not exercising for months. In the first lockdowns I continued to exercise every day when the gym was closed, but the last lockdown saw me lose all my motivation. Perhaps it was winter, perhaps the cold, perhaps I'd just truly had enough. I was also so busy with work and so sick of the sight of my house! I exercised so much when I returned to the gym I actually got a knee injury!!
We were also allowed to stay in self-contained accommodation which we were really happy about. We had the travel bug and couldn't wait to see something other than the area we live in. Different sights and views were very much needed. We had a short family break to Landrake in Cornwall for a few nights and were so happy to visit beaches and be by the sea!
May 17th – Indoor hospitality, entertainment venues and the rest of the accommodation sector reopen. Another exciting milestone that has been achieved and as I type this I am sat in a café INSIDE with my husband enjoying a coconut latte. It's certainly a great feeling to be allowed back indoors again as although many people think working from home is a dream, imagine being stuck at home day in day out and never going anywhere else! Great at first, but you'll get sick of your house after a while, especially if you're a person who likes to be out and about. It's nice to be able to mix things up and sit in a different environment once in a while. We can also stay in hotels and the toilet facilities at campsites are open again, so let the travelling commence!
June 21st - Back to normal? Life as we knew it?
The final part of the roadmap out of lockdown is set to happen June 21st 2021.The government hopes to be in a position to remove all legal limits on social contact and reopen remaining premises such as nightclubs, large events and performances.
Will it happen? Yes I think it looks likely to happen, but life won't be as we knew it for a long time yet. People are calling June 21st 'Freedom Day', but our freedom isn't going to be totally handed back to us. Here's why:
We may still need to wear face masks (which will affect High Street stores I'm sure)
No-one has yet stated that we can stop wearing face masks or keeping one metre apart from others. It's possible they will drop these rules on June 1st, but we'll have to wait and see. We may be allowed to meet up with as many people as we like, but public settings may still require us to wear masks to enter.
If we still need to wear masks to enter shops then I believe the High Street is going to suffer a lot longer. I certainly don't enjoy wearing a mask and have no intention of spending my time browsing in stores whilst I have to wear one. I'm in and out to get what I need only when I need something. Otherwise, we buy what we need online. I'm sure many other people feel the same.
The majority of travel will be restricted
There are huge travel restrictions in place and these are likely to change all the time. The list of green countries from the UK is minimal and we are told rules can change at any point. Even if a country is green and we travel to it, they can be moved to the amber or red list whilst we are there. This is going to put a lot of people off travelling this year, especially with family and work commitments on return from holidays. The risk of having to quarantine for 10 days is too inconvenient for many people.
Lockdowns could still happen
I really hope this is the last of the lockdowns, but I won't be holding my breath! Rules and lockdown rules constantly changed so much that I really won't believe there it until it actually happens. Otherwise it's merely words and the government saying what we want to hear. They have said there will be no more lockdowns and COVID will be treated as seasonal flu with deaths to be expected going forwards. I hope they stick to this.
My worry is cases and deaths will rise in the winter and they'll stick us in another lockdown! I really hope not as businesses and mental health will suffer. I believe we really need to find another way to deal with such a pandemic by protecting the most vulnerable and letting the rest of the economy continue.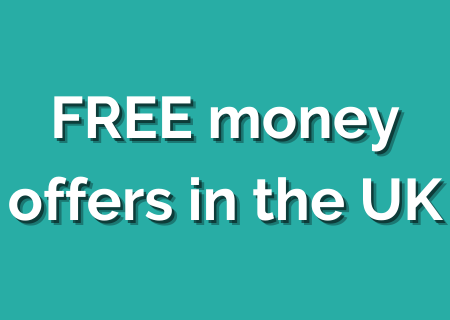 Businesses will need to adapt
If businesses haven't already adapted and moved online then they need to. Even if COVID magically disappeared tomorrow, we are still always at threat of another new virus outbreak and the government taking away our freedom again.
Small businesses and the self-employed were particularly affected financially by coronavirus and the restrictions. Many businesses, including huge companies, shut their doors during the pandemic leaving many employed workers out of a job.
Going forward businesses and individuals will need to adapt to ensure stability in case lockdowns ever happen again. Businesses need to learn how to adapt to a changing environment and if they haven't already, they need to find ways to take their business online to increase revenue streams.
Digital marketing company Revolution Four aim to help their clients successfully manoeuvre the roadmap out of lockdown. They say "We feel slightly dubious getting excited about coming out of lockdown as you never know what's around the corner, but as a positive, upbeat and creative team bursting with ideas for every stage we are working with clients to create their very own roadmap out of lockdown. We have developed numerous strategies for businesses loosely surrounding the roadmap set out by the government".
Even many employees will realise their jobs are never secure and to stop relying on one employed pay cheque each month. People can learn how to make money online or from home using side hustles to relieve the financial pressure if their one and only income source is lost.
The future is uncertain
If the past year and a half has taught us anything, it's to be uncertain! Rules and laws have been changing and updating all the time and no one can make any promises. Whilst I hope normality in England will return on June 21st I'm not going to expect it and things definitely won't be returning to normal globally for quite some time.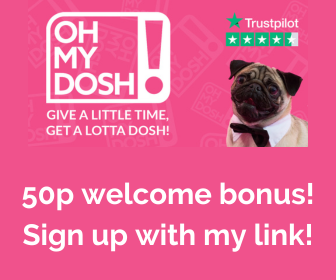 Helpful articles if you need more money!
If you need more money in the current UK lockdown then check out my blog post 19 ways I've made money at home during the lockdowns for some inspiration and these:
Looking for more ways to save money? Check out my massive money saving tips section and find some great deals on my UK voucher codes and free money pages!
Want to manage your finances better? Here are loads of family finance tips and helpful debt articles.