Can you really make decent money from online surveys?
Posted on
There are several ways to earn money online. However, most of them require that you have a specific skill set or level of education before you can get hired. Some of these are jobs or professions in graphic design, writing, virtual assistance, and more. Now, there may be other means to make money online, but it's difficult to know which ones are legitimate and which ones aren't.
Perhaps you've heard someone say it or read it from somewhere that online surveys can help you make money online. It's natural to doubt it, especially if it sounds too good to be true—being able to earn money in your pyjamas, at home, just answering online surveys. The truth is, you can.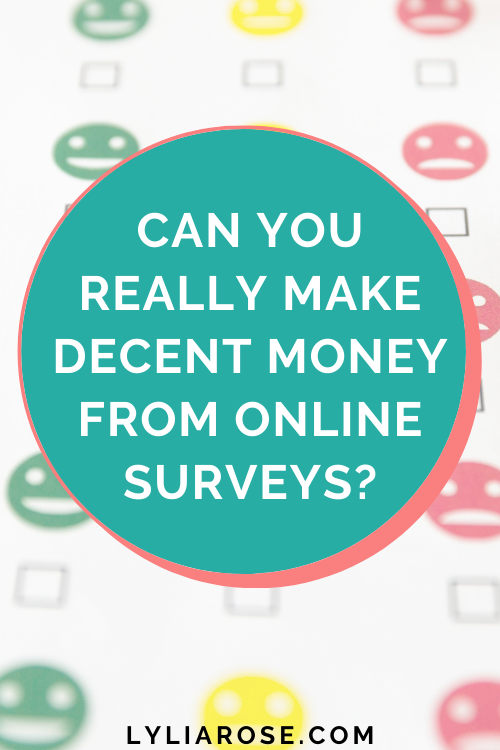 How to earn money from online surveys
Although it's not as difficult as finding other types of jobs, getting started on online surveys still takes time. The first step you need to accomplish is finding the best survey sites that are legitimate.
Here are some tips that you can use when looking for online survey sites to earn money from:
Read the site's privacy policy before signing up: Some companies sell or share information of people who sign up for surveys and poll questions. If you don't want your inbox to end up like a spam folder, stay away from sites with questionable privacy policies.
Don't ever pay for anything: Online survey companies shouldn't ask you to pay for any kind of fees. If they do, they're most likely good-for-nothing scams. Keep in mind that they're supposed to pay you for information and not the other way around.
If the offer sounds too good to be true, it probably is: There are third-party people or agencies that you might encounter when searching for online survey sites. It's better to sign up directly on sites rather than trust a middleman. Middlemen would commonly offer a list of survey sites in exchange for a membership fee. Don't get tempted because firstly, you're not sure if those sites are, indeed, legitimate. Secondly, there's a possibility that they're also just under a referral program which means they're earning from you and, at the same time, earning from survey companies as well.
It's recommended that you sign up on multiple sites and platforms if you want to make decent money from online surveys. That way, you can assess how much you can really make on average. It's also a good way to determine which sites pay better and which ones should be avoided next time.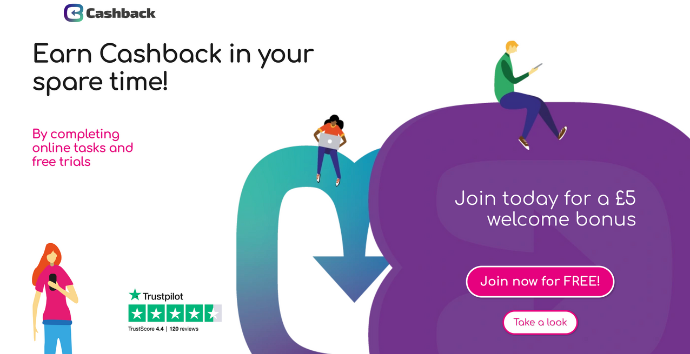 Getting started with online surveys
Signing up on survey sites isn't as easy as filling out a generic online form. You'll be asked to complete a profile that includes questions about yourself. Such questions will help survey companies in determining which surveys are relevant to you.
Most sites will need prequalification before you can actually start answering surveys. While this can be annoying, this is one way for companies to get more effective results and responses from their tests. For example, companies that sell pet supplies and food need to make sure that you really own pets so that you can answer questions more accurately.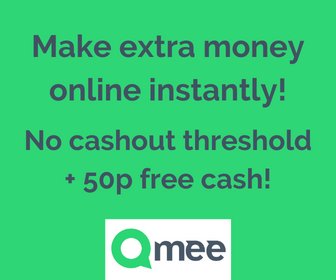 How much can you earn from online surveys?
Realistically speaking, online surveys can't make you earn more than what your day job is paying you. However, it's still a pretty good way to make small amounts of money without exerting so much effort. It's perfect as an online side gig that you can do while at home, watching TV, or spending your rest day from work. You can even complete surveys whilst at the gym, on the exercise bike for example - a great way to multitask and make money whilst you work out!
Depending on the company or site, online surveys can pay you anywhere from around 20p to a few pounds per survey. They're usually in the low range, but you'll usually only be answering short surveys or poll questions. They are ideal for stay at home mums to make money from home or for anyone else with some time day or night to answer questions.
Other survey sites will reward you with points instead of cash. These points can be redeemed and used in several retailers or stores like Amazon. Another way that you can get paid from online surveys is by getting free products from companies or brands that are doing the survey.
You can definitely make some extra pocket money each month by completing online surveys.
Check out these reviews of survey and poll sites that pay, to get you started: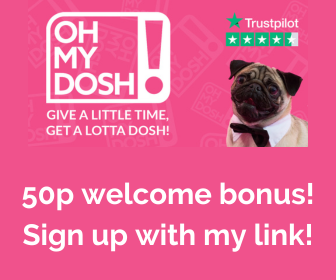 Final thoughts
Online surveys probably won't make enough to cover your bills and other expenses, but they'll make some good side income each month if you have enough time to dedicate to the cause. If you have some free time and love to answer questions then it's not bad considering that it's a pretty easy task. You can do it anywhere during your free time - at the gym, whilst watching TV, in the car, on public transport, etc. Many of the survey sites have their own apps so you can make money on the go from your phone.
Just be careful and learn to differentiate between a legitimate online survey company and a scam. If you're asked or required to pay a fee before getting started, steer clear of that.
Answering surveys can also be entertaining for some people, and you can help companies that are looking for honest feedback for their businesses. The good thing about it is that you can earn real money from it or get paid through a reward system that you can redeem in several ways such as when shopping online. It's actually what most people prefer when answering online surveys.
To conclude, online surveys can be a productive way to spend your spare time. Just remember the tips above, and you should be good to go. So, start answering surveys and earn those points or extra cash—either way, you'll be rewarded for your honest opinion.
Need money faster? Here's how to make money in one hour so you can get paid quick!
Looking for ways to make extra cash from home?
Here are 60 ways to make money online and check out my favourite side hustle to make money in my matched betting blog!