UserCrowd review: make money online giving design feedback
Posted on
This blog post has been a long time coming. I started using UserCrowd last December and it's now May and I've just cashed out my first $10 payment after reaching this pay-out threshold. It took me six months to get my first pay, but the work, when available, is super quick and easy.
I was planning on writing about this money making website sooner, but I wanted to make sure I got paid and knew UserCrowd was legit before writing a proper review.
I cashed out yesterday and the money went into my PayPal today. My earnings were $10.50 which converted to £8.29 so this definitely isn't a get rich scheme, but very easy way to make a small amount of money on the side!
UserCrowd review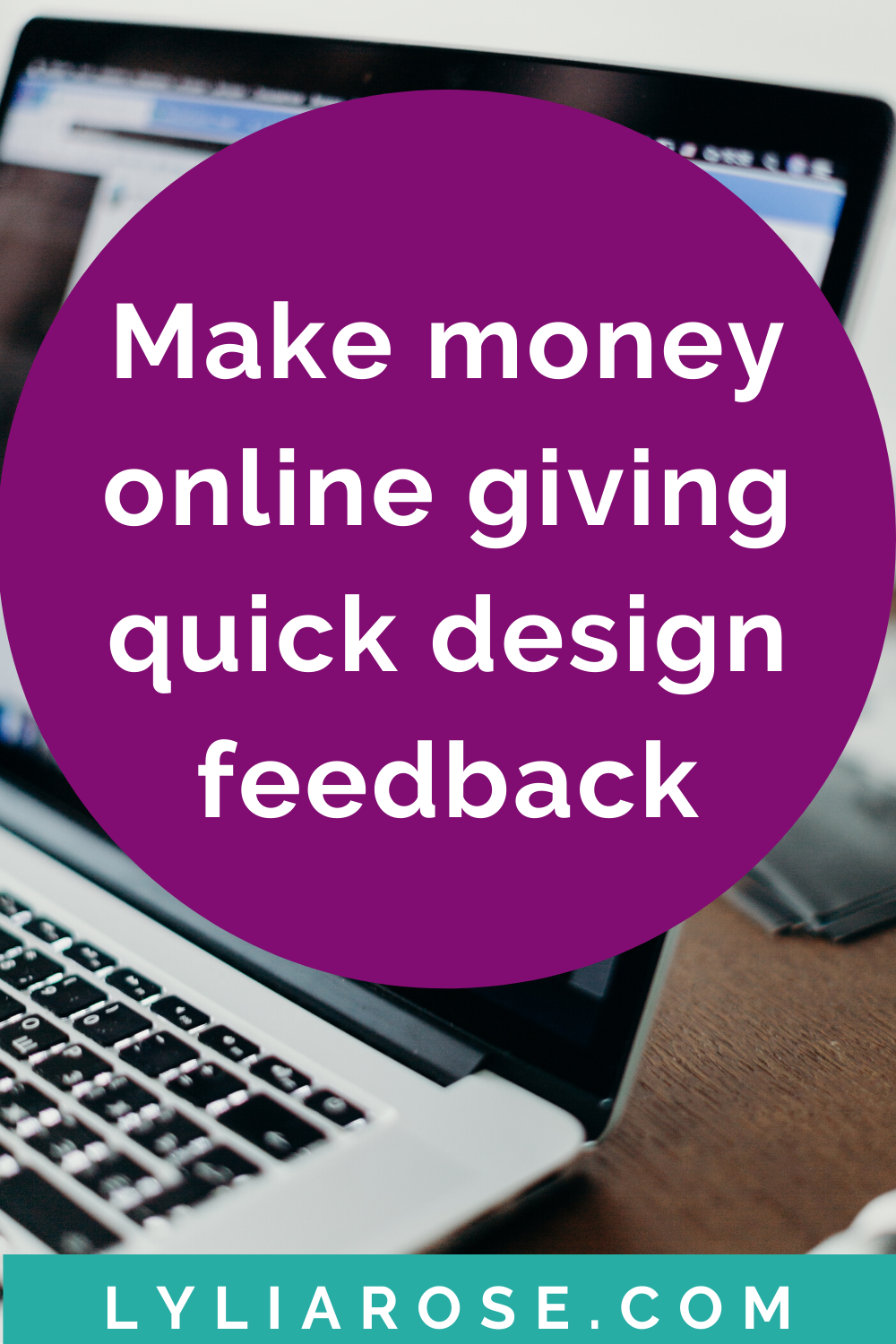 What is UserCrowd?
UsesrCrowd is a way to earn money online using your desktop or mobile by answering quick design surveys to earn credits.
You earn credits worth 20 cents each and once you have 100 credits you can cashout to your PayPal account.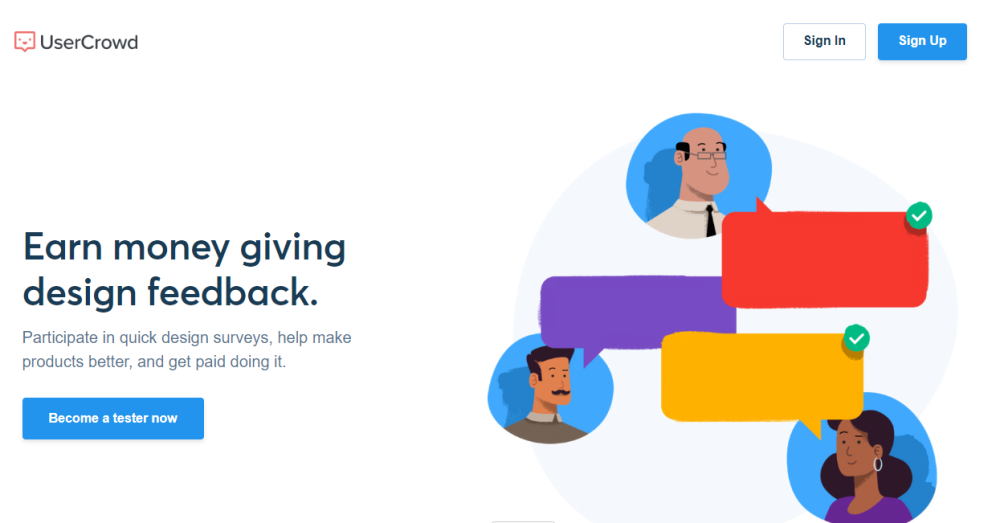 What are the design surveys on UserCrowd?
They are quick questions about a website design or some sort of online design.
The surveys are really, really quick. Usually there is just one question such as which colour logo do you prefer, or which image stands out to you the most.
It might also ask where you'd click on the screen if you are looking for certain information on a website.
You might be asked to explain in a couple of sentences why you prefer a certain font or colour. You can write your honest opinion.
The design surveys can take as little as a few seconds, so they're really easy to do on the go on your mobile.
It took me 55 tests to reach $10.50 and be able to get paid.
It sounds like a lot of tests, but they really aren't time consuming. Many of these tests are only one question or need one click!
UserCrowd payment proof
It's definitely not a get rich scheme and I can go weeks without getting any emails about tests, but it's handy little side earner to have if, like me, you are always looking to boost your income from home.
I finally hit $10.50 which converted to £8.29 in my PayPal account. All payments are made directly to PayPal.
Here is my payment proof to show that UserCrowd is legit: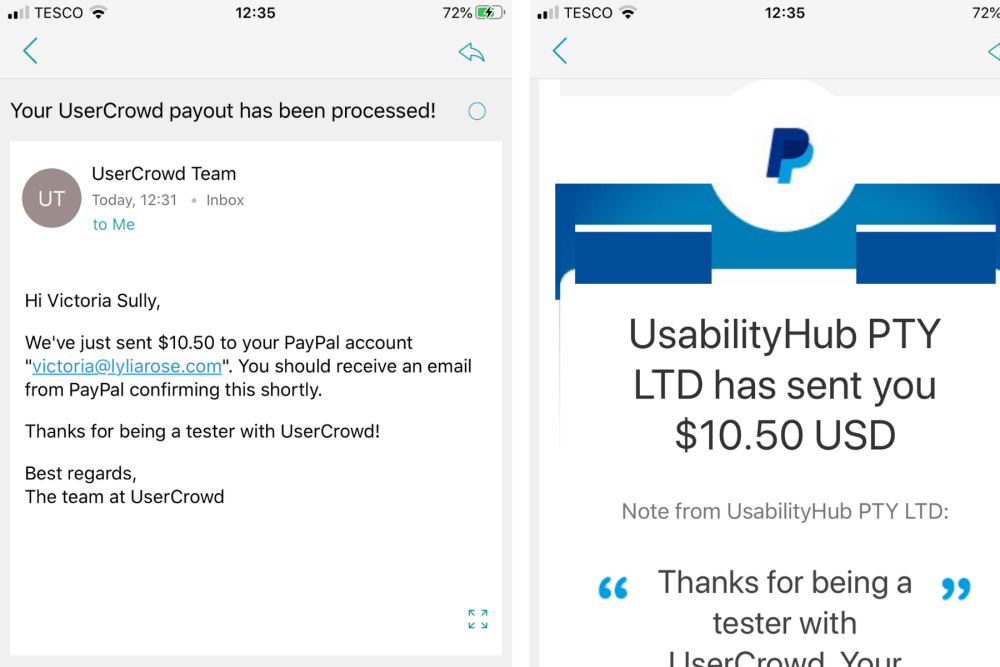 Sign up to UserCrowd
If you want to earn a little extra money easily then sign up at https://www.usercrowd.com/
How to make more money from home
Looking for more ways to make money online? I share loads of ways on my blog including many I have tried and tested.
Here are loads of blog posts and resources to get you started earning from home. You'll easily find something here to help you make money online as a side hustle or part time.
2 ways to make money doing nothing
19 ways to make money from home during the coronavirus lockdown
Genuine ways to make money from home UK
Blog income report: how I made £31,000 from home in 2019
5 tried and tested ways to make money as a UK stay at home mum
Make money online testing websites and apps with UserTesting
Make money at home with Prolific Academic
Make money online with Crowdville
How I earn up to £50 per hour matched betting from home
Get paid doing simple tasks from your phone with Streetbees
Earn cashback on things you already buy
Not sure about Matched Betting? Make £40 now to see if it's for you!
Make money in your free time with RedWigWam (perfect for busy mums)
Make money online with OhMyDosh!
Make money at home from receipts with Receipt Hog and Shoppix
Make extra money online with YouGov
How to make money from your phone with Roamler
20 ways to make and save more money
Make money at home searching the web
HuYu– earn gift cards with your supermarket receipts
SnapMyEats–Amazon gift vouchers in exchange for your food receipts
Get paid when you see ads online with Gener8
How to make money by featuring in the media
Make money online with get paid to website 20 Cogs
Make money playing games with Money App
List of 8 apps that turn UK receipts to cash
Two ways to make money with Airbnb
How to make £1000 in a month online
How to use Bulb referral codes to make + save money
3 ways to make money online in the UK with Profit Accumulator
Best refer a friend schemes UK
Please pin me!