Matched betting blog diary: 4 months profit £2172.76
Posted on
Welcome to my matched betting blog diary and income report where I share how much cash I have made from home with this side hustle.
Have you heard of matched betting, but you're feeling a bit unsure about it?
I started matched betting in January this year and only wish I'd started sooner!
I, too, was very wary and thought matched betting was a scam, but so far I've made over £2000!
The best thing is this cash is tax free as it's classed as gambling money.
Though there are offers that are technically gambling as you become an advanced matched bettor, there are plenty of risk free offers that mean you always know how much you're going to profit before placing the bets!
It's based on a mathematical equation and not chance.
Matched betting income report: 4 months profit £2172.76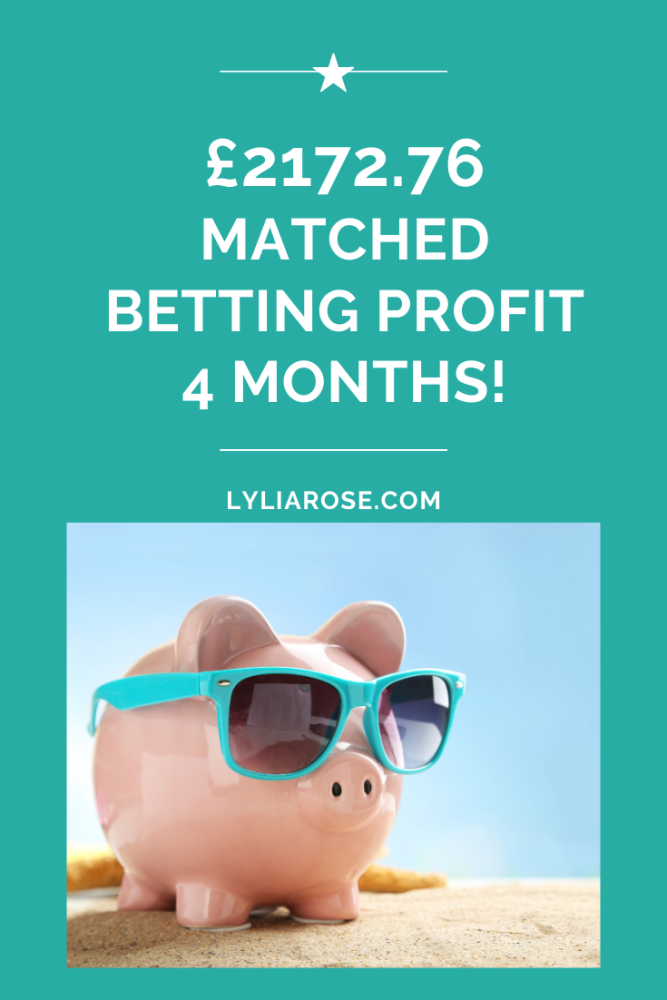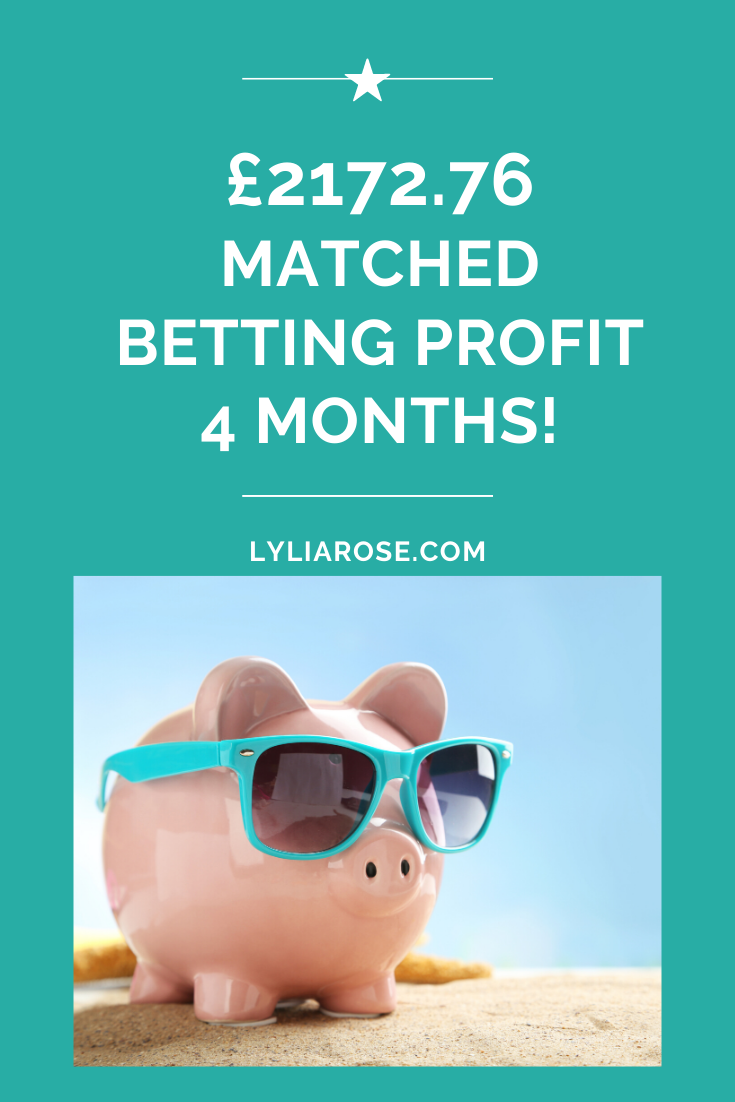 It's not all risk free - avoid human error when matched betting!
There certainly are risks when matched betting, such as human error, accounts being gubbed or matches cancelled, so take it slow and start small!
So far I've been gubbed from four bookies which means I can still use them, but I don't qualify for any of their offers or free bets. It's possible to avoid this by mug betting – placing pretend bets to look like a real customer. But I'm guilty of not doing this yet as I just don't have the time.
Some people say they only ever do the offers and never get gubbed, so there doesn't seem to be a proper formula for why people are gubbed. Even if you are a regular punter and get lucky by winning all the time, the bookies will probably ban you or restrict your stakes as you are not profitable to them. Cheeky isn't it!
I also had a match cancelled on one of my accas. This is where I placed 5 bets in one and then lay them off sequentially. I panicked as a match was cancelled, but luckily it was rescheduled before the next match began giving me time to lay off the next one. Phew! I would probably have lost money if the timings weren't in my favour!
Another thing to note is make sure you have signal if you're matched betting on your mobile! I had a couple of acca legs to lay off when we were on the motorway one day and had 15 minutes to do it between football matches. Itotally lost signal! Arg!
The odds changed so much I lost around £10. Not a huge amount, but this is roughly how much I make from each acca, so I was quite annoyed! Now I'll make sure I'm at home if the matches are close together or give myself at least one hour between games.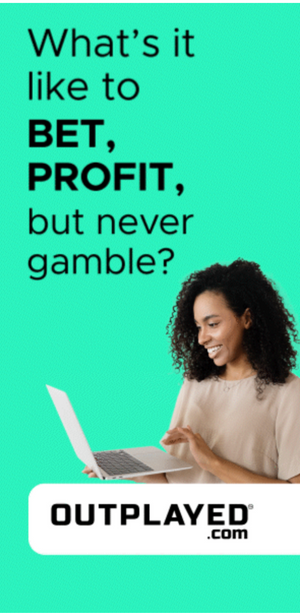 On to the positives of matched betting
But it's not all doom and gloom as I made £465.95 in May! That's a great figure as I was only expecting to make a couple of hundred! I'm still learning, but I'm very pleased with earning over £2000 in four months. It's pretty much a part time job and wage that I can do from home.
Bingo offers
I had a go at three bingo offers which are not risk free in May and made £30 in five minutes on one of them! I'm going to try a few more this month, but I get a little nervous as they aren't risk free and I don't like losing money! At least I know I'll never properly gamble as I hate losing!
Weekly free bet clubs
I've been making a regular amount from the weekly bet clubs. These are so quick to do and you can get a few regular weekly free bets if you take part. I usually place bets on football as I find it easier and not confusing at all, but I'm told the football season has come to an end so I may need to find new sports to place bets on.
Profit Accumulator
I use PA to do all my matched betting. I use their software to find close matches between the bookies and exchanges, and then their calculator tells me the amounts to place on each. If I get stuck I read through the forums to find the answers to my questions. I currently pay £17.99 per month and it's more than worth it. They also tell me all the latest offers and rate them so I know which offer is risk free and which isn't.
Click here to try Profit Accumulator today!
Matched betting explained + made easy
A list of matched betting blog posts
My matched betting journey
I've made £300 tax free cash from home in 2 weeks and you can too!
£753.62 matched betting profit month one (and silly mistakes)
Matched betting profit 2 months: £1341.81
Matched betting profit after 3 months: £1706.81
I've made over £2000 in four months matched betting
I made over £3000 matched betting in 2017
Matched betting milestones: 18 months and £5000
Matched betting blog posts + FAQs
Not sure about matched betting? Make £40ish now to see if it's for you!
Does matched betting affect mortgage application?
Is matched betting a gateway to gambling and is it dirty money?
How I earn up to £50 per hour matched betting from home
Profit Accumulator review: 6 reasons to use PA to make money matched betting
How much money I made matched betting each month for two years
Why isn't everyone doing matched betting? Debunking matched betting myths
5 matched betting beginner tips