Blog and home income report January 2018
Posted on
Welcome to my monthly income report where I share exactly how much money I have made from home. It's great for me to see where I'm earning the money and also to inspire others who want to earn from home. There's a lot of debate of whether people should share income reports, but personally I love them! When I wanted to monetise my blog I read them and they inspired me to push forward and go for it!
In my best month so far I was able to make over £3000 from home! I wasn't far off this month. I also had my best money month ever for my blog this month. This is surprising as I seemed to turn an awful lot of work down due to total non-relevance or really low pay. I felt like I was turning down more than I was accepting. I could have probably upped my income and had the best month ever if I'd accepted absolutely everything that came my way, but I do have a sort of niche even if I think I don't. It has to be able relate to parents, healthy living, making money, blogging, business, home or garden. These are the topics I discuss and can relate to. As an example, I was offered a blog post about men's fashion on a golf course. Hmmm. It's not relevant to me or my blog, so even though the cash was tempting, I declined.
How I made almost £3000 in one month from home
Just so you know, if you are new here, I blog full time. Well, around my children. Reuben my youngest has 21 hours of childcare a week and then I blog as much as I can around this. I give up most evenings with my husband to blog, if I'm not at the gym. Sometimes I get up early to work and I work weekends. I never have a full day off. My laptop comes on holiday with me.
There are bloggers who say they work 2 hours a week and make millions, but I'm not one of those. I work hard every day. My husband Ben says I'm always working. I put in around 40 hours a week, but this can vary from 30 to 50 depending on my workload and our plans.
I've been blogging for five years in April this year. I didn't monetise for three years and I only went full time after four years. Hopefully that puts things into perspective for you. There are bloggers who set up their blogs with the sole purpose of cashing in and they make money a lot quicker. That was never originally my intention with my blog so I got there slower than others might.
Making money from blogging is totally possible if you're prepared to treat it like a business and put the hard work in.
As well as blogging, I make money from mystery shopping, website testing, eBay selling and also cashback. I'll share these below.
Blog & Home Income Report: January 2018
This is my total before any expenses, income tax, national insurance or anything else. Here's the breakdown:
Blog £2354.06
This is my best figure for blog income yet. This includes running giveaways, collaborative blog posts and reviews. I charge for all of them. The only time I don't charge is if a review item is high value and I really want it or if I can do social shares only. Blog reviews can take around 2 hours of my time so I have to value this time. Any free time I have should be spent with my children, not promoting or benefiting other companies. So for this reason I always put a value on my time. Plus it's taken 5 years of slog to get to this point. I'm not going to give away my hard work for nothing. If a company wants to work with you then it's because you can add value to their company. Even a review with a link will help benefit their Google rankings.
Last 6 months stats:
Related:

Referrals £64.38
A lot less than last month (which was over £200), but it all adds up. This came from three places this month: Profit Accumulator, Nutriseed and Awin. I finally had a pay-out from Awin!
Related:
Make money from your blog with Awin affiliate marketing
Sign up to Awin as a publisher here for access to 6000+ brands affiliate schemes!

Matched betting £125.88
Not too shabby! I predict I'll only make around £100 a month now and that's my aim. I don't put much time into it anymore and only do the easy offers. I spend most of my time blogging and just don't have any more time to dedicate to learning ongoing tactics for matched betting. If you have more time to learn, then you can make a lot more! Some people make a full time wage.
In total I've made almost £3500 in profit in one year, tax free too!
I highly recommend using Profit Accumulator for matched betting as a beginner. They have so many guides and walk you through the whole process in the first few offers. If you are stuck you can ask a question in the forum and someone will get back to you. They also have a 30 day money back guarantee on their memberships, plus you can try the first couple of offers without even signing up to anything to see that it really does work.
Click here to try Profit Accumulator today!
Related:


Mystery tasks £6.00
I made this with Streetbees this month. I also have some money in my Roamler, but I've not cashed it out yet.
It is possible to make a lot more. In May this year I made £235 from all my mystery shopping apps!
Related:
Get paid doing simple tasks from your phone with Streetbees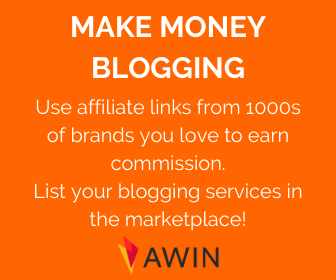 Lylia Rose shop sales £39.96
This is the total sales from my online fashion boutique . This used to be my main focus, but I don't do much with it at the moment.
Related:

Personal eBay £252.79
Wowsers. Over £100 more than last month. We sold a few biggish items though from the house so this helped to bump it up. Usually it's just a load of 99p-£2.99 items that probably almost cost me as much in fees and postage! Still, it all adds up. I still have 200 items on eBay and continue to list things as the kids grow out of them.

Resell £52.87
A quiet month on the resell front, but I haven't bought any new stock as I was worried January would be a quiet month money wise so didn't want any extra outgoings.
Related:

Top Cashback £40.80
I love Top Cashback! I check it for everything we buy. Here are a few things I've got it on: Formula One MOT, gift cards from Zeek, Holiday Inns booking, our First Choice holiday, Very shopping, Car insurance, comparing car insurance, eBay, photo books, supermarket shopping, Flybe flights, car hire, home insurance.
As you can see, you can earn cashback on so many different things. Not just online shopping. I even got over £2 just for doing a comparison search for car insurance. I didn't have to even buy anything.
In 1.5 years we've had over £600 back on our normal household shopping across mine and Ben's accounts. I don't include his in my blog post though.
Click here to save on your online purchases!
Related:
JANUARY 2018 GRAND TOTAL: £2936.74
Blog £2354.06
Referrals £64.38
Matched betting £125.88
Mystery tasks £6.00
LR shop sales £39.96
Personal eBay £252.79
Resell £52.87
Top Cashback £40.80
Super pleased with this month and hope it's a sign of a brilliant 2018 ahead!