How I earn up to £50 per hour matched betting from home
Posted on
I can't believe it, but I've already been matched betting over one year. I was planning on writing a one year update, but time has gone so quickly and I'm now into my 14th month of matched betting already. I'm only matched betting for around 1-2 hours per week at the moment and I'm making £100-200 per month thanks to matched betting company Profit Accumulator guiding me through each offer and finding them all for me which saves hours of time every week.
This month I don't feel like I've spent more than one hour per week matched betting as I've just taken part in some of the easiest and quickest offers available to me, but I've made £200 which is great. I luckily won £40 on a risk-free slot offer which really boosted my winnings. I usually never win much on slots, so it was a massive surprise. The slot offer was simply some free spins, so I didn't have to pay anything upfront and made 100% of whatever I won. I love the simple offers like that, though they aren't massively regular.
For me the beginner's offers were definitely the most lucrative and where I made the quickest and easiest income. You can catch up on these blog posts here:
Matched betting blog diary - one year review
Even if you only take part in matched betting for the beginner offers, it's worth it. You could make £1000-£1500 easily within a few weeks, for a small amount of time. Why not try doing it whilst sat on the sofa watching TV each evening? Just make sure you concentrate when you need to though and don't get distracted at the important parts of placing the right bets!
One brilliant tip to make even more money, which I stupidly didn't realise when I began, is to sign up to each bookie through Top Cashback. That way you'll also get cashback for every bookie once you've placed enough bets, which is more than likely if you continue matched betting. Many of the cashback offers are very high, around £30-£50 per bookie. It's a great deal and I wish I'd realised when I started. I cottoned on a bit too late and only managed to get cashback for one of the bingo sites.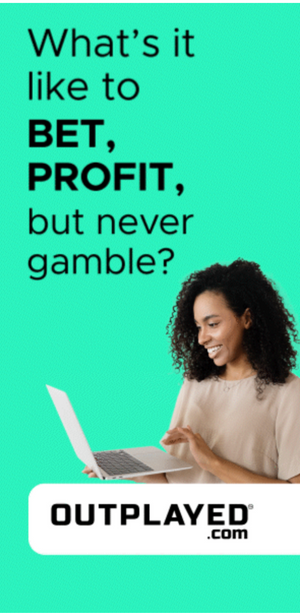 If you're concerned whether matched betting is moral. Here are my thoughts:
Is matched betting a gateway to gambling and is it dirty money?
As a way to make extra cash from home, it's one of the best ways. There are some bloggers who have even made £100,000 from home in one year by hitting some great jackpots on the slots, for example. Others make a full time income by learning all the various tactics and taking part in much more than I do.
For me it's continued as a side hustle and is a great boost to my other at-home earnings. I didn't follow all the recommended strategies such as 'mug betting' which is placing a few pretend real bets (they're pretend as you back and lay your bets so only make a small loss of say 20p each time) to look like a real punter. This has led me to be 'gubbed' (restricted from certain offers, mainly free bet offers) on 11 of my bookie accounts. Frustrating! But I expected it as I was only taking part in the offers on all the accounts. I continue to do this so I won't be surprised if I lose more, but my plan is to just keep going until that happens. Even with losing 11 accounts I can still make a nice profit of £100-£200 per month for 4-8 hours work per month. That's up to £50 per hour. I can't complain.
Another thing to note now I've been matched betting for over one year is my monthly Profit Accumulator fee has reduced! It was £17.99 but it's now £14.99 a month as a loyalty bonus. So that's an extra £3 in my pocket from now on. If you use PA then make sure you email them after your one year anniversary to request your loyalty bonus.
Matched betting continues to provide me with a part time source of income even after one year. If you are a bit savvier than me or even have more spare time to commit to it, you can make a lot more per month than I do. Even if you're not looking to be a long term matched bettor, you can easily make over £1000 in a matter of weeks from the sign up offers. PA, the company I use, walk you through two offers for free, so you can see just how easy it is. It seems complicated at first and my first bet took me one hour to place as I constantly re-read the information, but now those sorts of bets take me a few minutes to place!
Good luck if you decide to try it. I can't wait to hear how much you make.

Click here to try Profit Accumulator today!
Matched betting explained + made easy
Matched betting blog posts + FAQs
Not sure about matched betting? Make £40ish now to see if it's for you!
Does matched betting affect mortgage application?
Is matched betting a gateway to gambling and is it dirty money?
How I earn up to £50 per hour matched betting from home
Profit Accumulator review: 6 reasons to use PA to make money matched betting
How much money I made matched betting each month for two years
Why isn't everyone doing matched betting? Debunking matched betting myths
5 matched betting beginner tips
Please pin me!